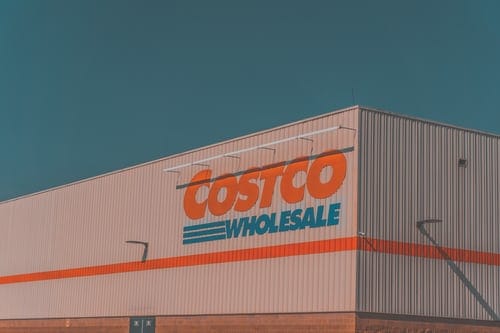 Costco Wholesale Corporation, commonly known by its first name Costco itself, is an American multinational company recognized as the fifth largest retailer globally, operating in 804 locations employing more than two lakh employees. The minimum Costco Hiring Age requirement for an employee to be working at Costco Wholesale Corporation is 18 years old. None below that shall be considered for employment at Costco Wholesale Corporation as they only allow legal adults to work for them. 
Costco Hiring Age
To know more about the hiring process, the dress code of the employees, the hours of work required to be done, the benefits an employee is provided with, the responsibilities and positions of work along with the hourly pay rate, you must scroll down your screen and continue reading to stay updated in all these spheres and more. 
The steps of hiring along with related tips for better chances for getting hired are discussed below:
An online application is a way to apply for a Costco Wholesale Corporation position by visiting the Costco career central page and entering your location and code to view your nearest workplace. 


Once you have been informed of the store location, you shall be provided with a list of positions required to be filled up.


Go through all the vacant positions and select one from the shown list for yourself. Once you have selected the job title, you can click on it to see the position's further requirements and expectations. Then you can create an account by feeding in your personal details like name, address, contact information, education to dive into the sea of hiring. 


You shall have to be very careful of your honesty because a mentioned background check is held for all applications being considered for the job and criminal background check, legal residential check, previous employment check, and reference check if any.


Pre-employment questions regarding availability, overtime, and holidays may also be asked in the application itself if the hirers are looking for something specific.


If you have been previously employed, the details need to be mentioned and a strong reason for exiting the previous job. 


Click on the submit button, and you are good to explore your fate. Keep up your spirits and hope for the best without being panicky.


You shall receive a phone call if your application details have suited the criteria for the position mentioned. Next, in the queue, shall be a face-to-face interview with the managers and other hiring committee members. 


Patience is indeed a matter of concern when one is seeking a job. You can call back and keep in touch with the customer care number to update any update on the application process if you find it to be an extended one. However, do not sound too harsh and impatient as it creates a bad impression on your employer's mind. Applicants might undergo several interviews with the same or different people depending on the position they have applied for. 
Some expected interview questions could be:
Why did you choose to apply to our company?
What do you know about the company?
Have you been referred?
What are your strengths and weaknesses?
Can you add value to the company with your services?
Where do you see yourself in the next few years?
How does the company fit into your career goals?
How would you tackle this situation? ( a situational question might be asked to test your response)
It is important to prepare these basic questions and keep them ready to stand out in the interview. Also, you can prepare a list of questions to ask the team in case they approach you saying, "Do you have any questions that you would seek answers from us? Do grab this opportunity and show your interest, as shall be proved by your research and quickness in providing answers. If you have been wondering what to wear on the day of your interview, read below to get your answer.
Formals are usually picked for any interviewed one goes to. Still, you can also choose business casuals and look professional while having some comfort in the attire you wear. It is indeed heard that first impressions carry a hold of their own, but you definitely won't consider that to be the sole reason for being hired. At the same time won't let your dressing skills make you lose an opportunity at hand. So dress well and look stunning for an interview. A background check and drug test are compulsory steps of the hiring process, as mentioned earlier. If everything falls well into your favor, you shall be called in to fill up for the orientation and training program and soon work as an employee being paid at the store. 
What are the expected work hours in the store?
The hours of operation are not the same and differ for all seven days of the week. From Monday to Friday the timings are from 10.00 am to 8.30 pm, on Saturday the timings are different ranging from 9.30 am to 6.00 pm, and on Sunday the timings are from 10.00 am to 6.00 pm.
Full-time employees are expected to work for 36 – 40 hours a week. Anyone working more than 40 hours in a week or 8 hours in a day is eligible to receive an overtime payment of one and a half times the usual pay, also; if there is a 12-hour shift, the extra hours are paid double the usual rate along with providing 15 minutes breaks two in number and a 30 min additional break for lunch.  
What are the various pay structures?
The average range of payments for some of the most commonly sought employment positions have been mentioned below:
A Baker receives a payment ranging from $ 12 to $ 17 in an hour. 
A Cake decorator receives a payment ranging from $ 11 to $ 16 in an hour. 
A Cashier receives a payment ranging from $ 10 to $ 16 in an hour. 
A Customer service representative receives a payment ranging from $ 13 to $ 17 in an hour. 
A Meat cutter receives a payment ranging from $ 19 to $ 24 in an hour. 
A Stocker receives a payment ranging from $ 10 to $ 13 in an hour. 
A Pharmacist receives a payment ranging from $ 62 to $ 65 in an hour. 
All the working employees' Payments are made on a bi-weekly basis, that is, every 15 days or twice a month on Friday to be specific, usually before 12 noon. 
How long does the entire hiring process take?
This is a question of many applicants about how long they will need to make a time investment for the entire process to be held. According to a report from the Glassdoor Economic Research, it takes an average of 23 days to get hired by any company in the United States; some may have a speedier hiring process and still extend to 10 days as the minimum, and some that are really laid back when hiring employees, making the applications wait for around 53 days as the maximum waiting period before hiring. It takes around two to three weeks for the entire hiring process to be completed in Costco Wholesale Corporation. 
Do the employers provide the employees with a specific dress code to follow?
It was not until some employees voiced their opinions with dressing style actions flaunting political messages. That's when the employers had to commit themselves to strictly professional attire in the work environment. No torn clothes or ripped jeans are tolerated. The clothes should not be body exposing, jeans tee – shirts, pants are all allowed until they are in the proper size, clean, and ironed as well. Along with the above non-slip shoes are preferred on the employee's working feet. 
What are the various benefits for an employee who is receiving employment in Costco Wholesale Corporation?
Health insurance, dental insurance, and vision insurance are provided to all full-time employees and part-time employees working more than 23 hours a week. 
An annual bonus is provided to all the employees.
In total, 20 – 30 days of Paid time off a year is provided to employees. This includes two weeks' vacation for employees working for five years. Duration of vacation increases with the increase in the number of service years. 
Nine sick leaves are allowed in a year. 
The stores are closed on New Year's Day, Christmas, Easter, Memorial Day, Independence Day, Labor Day, and Thanksgiving. 
Also read Walgreens Hiring Age: What Age Does Walgreens Hire?
Costco Hiring Age | Costco Careers