Winn-Dixie stores Inc. is a supermarket chain that was founded in 1925. The company is headquartered in Jacksonville, Florida, and is actively serving around 500 locations in Alabama, Florida, Georgia, Louisiana, and Mississippi. With a net worth of $10 billion in 2014, the brand has earned goodwill. Winn-Dixie is one of the famous supermarket retail stores with branches spread all over the United States. Many people are aiming to get a job at Winn-Dixie because of the salary and benefits received by the employees. Are you also one of them who is planning to apply for a job at Winn-Dixie but don't know the pay scale? Then, don't worry you will find the salary chart of employees working at Winn-Dixie here. In this article, we will know about The Winn-Dixie pay scale.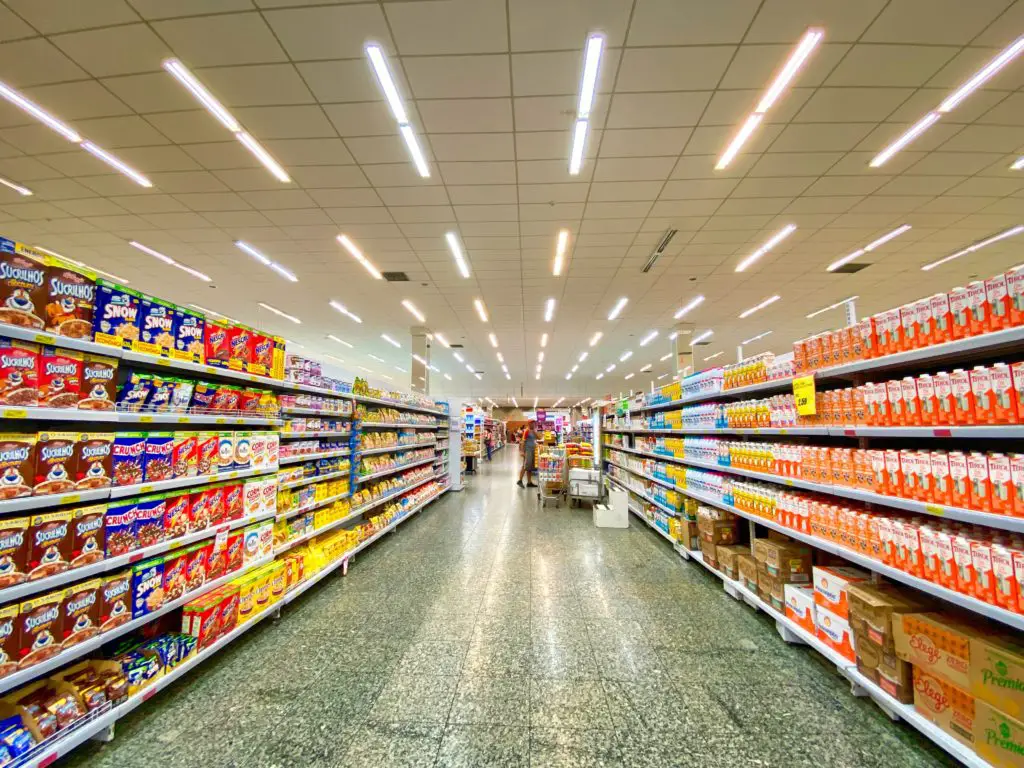 Salary Chart of employees at Winn Dixie
As per the survey, it is indicated that employees earn $33, 497 per annum or $16.1 per hour on average at Winn-Dixie. Getting a job at Winn-Dixie is not hard, good qualifications with some learned skills will be helpful to get hired at the company. 
Certain factors determine the salary of employees at Winn-Dixie including location, job profile, experience and skills, department, and other factors. The salary of employees differs according to the above-mentioned factors, so for your assistance, the salary chart depending on different locations is given below: 
| | |
| --- | --- |
| The location where Winn-Dixie operates | Average Salary |
| Jacksonville, FL | $30, 977 per annum or $15 per hour |
| Montgomery, AL | $30,666 per annum or $15 per hour |
| Albany, GA | $30,052 per annum or $14 per hour |
Above are given the top three locations where the employees can make the most on average. Since the headquarters of Winn-Dixie is located in Jacksonville, ultimately, Jacksonville becomes the highest paying city for Winn -Dixie's employees. Further, you will find the average salaries of employees according to different departments below: 
| | |
| --- | --- |
| Departments at Winn-Dixie | Average Salary |
| Healthcare | $108,083 per annum or $52 per hour |
| Sales  | $40,465 per annum or $19 per hour |
| Administrative  | $37,968 per annum or $18 per hour |
| Hospitality or Service  | $34,733 per annum or $17 per hour |
| Plant or Manufacturing | $34,170 per annum or $16 per hour |
| Customer Service | $33,123 per annum or $16 per hour |
| Retail  | $32,501 per annum or $16 per hour |
| Warehouse | $30,704 per annum or $15 per hour |
You must have got a rough idea as to which department and location are best for you to work in. Even if you take into consideration the salary of similar supermarket chain competitors, then Winn-Dixie is the highest paying supermarket chain among its competitors. For your assistance, the top five competitors of Winn -Dixie are given below along with the salary provided by them. 
| | |
| --- | --- |
| Competitors of Winn-Dixie | Average Salary |
| Albertsons | $32,543 per annum |
| The Fresh Market | $32,217 per annum |
| Safeway  | $31,917 per annum |
| Hannaford Supermarket | $31,458 per annum |
| Food Lion | $31,201 per annum |
There is an estimated salary chart of employees according to famous job roles available at Winn-Dixie. You can find the chart below: 
| | |
| --- | --- |
| Job Position at Winn-Dixie | Salary |
| Deli Associate | $11. 46 per hour |
| Customer Service Associate or Cashier | $9. 40 per hour |
| Bakery Assistant  | $9. 96 hour |
| Meat Cutter | $14. 66 per hour |
| Customer Service Team Lead | $9. 69 per hour |
| Technical Support Supervisor | $1, 288 per week |
| Junior Assistant Manager | $19. 22 per hour |
Benefits of getting hired at Winn-Dixie
Winn-Dixie takes good care of its employees and their families, so to help them to an extent the company has come up with many benefits. Along with providing a handsome salary to their employees, Winn- Dixie also tries to give them amazing benefits for themselves and their families. All the employees working as part-time or full-time workers at the store or company can avail of the benefits provided by Winn-Dixie. The list of benefits received by employees is given below: 
Health & Wellness
Health Insurance
Dental and Vision Insurance
Supplemental Life Insurance
Mental Health Care
Flexible Spending Account (FSA) 
Associate Perks and Benefits
Employee Discount- An employee can avail of around a 5% discount on every product. 
Employee Assistance Program
Gym Membership
Performance Bonus
Stock Options
Job Training
Vacation & Time- Off
Paid Time Off
Paid Holidays
Sick Leave
Unpaid Extended Leave
Maternity & Paternity Leave
Old Age Plan
401k plan 
Retirement Plan
As an employee of Winn-Dixie, you are eligible to use all these benefits. 
Conclusion
Winn -Dixie is a famous supermarket chain with its roots laid out in various parts of America. Founded in 1925, the company has celebrated its 96th anniversary this year fulfilling the basic needs of people under one roof. The company aims to grow more and provide products in a different locations. If the chain continues to grow, the need for employees will also increase which means more job opportunities at Winn-Dixie would be there. 
People are looking forward to getting hired at the store because of the attractive salary and enjoy benefits. The company is loaded with tons of applications from applicants every month and the best of all applicants are hired for different job positions. 
Frequently Asked Questions
Ques 1: How are employees paid at Winn-Dixie?
Ans. 1: Winn-Dixie pays the employees every week by providing them with cheques. Once you get hired at Winn-Dixie from the second week onwards you can expect to get your paychecks from the company. Usually, employees are paid on Tuesday after the successful completion of a week.  The week period starts from Thursday to Wednesday. 
Ques. 2: Do employees get paid for their training at Winn-Dixie or not?
Ans. 2: Before working at the store employees usually get training for their work. So, the employees who are getting training also get payment, which ranges from $14- $16 per hour. 
Ques. 3: Do employees get discounts on products at Winn-Dixie?
Ans. 3: All the employees at Winn-Dixie receive an Associates Reward Card which is applicable for shopping at any Winn-Dixie store throughout America. This reward card can be used to save on retail purchases and you can receive special discounts from thousands of different local and national vendors. 
The Winn-Dixie Pay Scale- Market and More