Withdrawn application means the withdrawal of an application by the applicant and to stop any further processing of such application. It can be done by the applicant while the application is still in the processing phase. If you have made any payments then such payments will be refunded if not stated otherwise in the terms and conditions.
The withdrawn application can be a job application, admission application, or any other application. One can always withdraw an application with or without giving a reason for doing so but, it is considered polite if you give a reason. 
This article will talk in-depth about the withdrawn application, how you can withdraw an application, whether it is right to withdraw an application, and when to withdraw an application.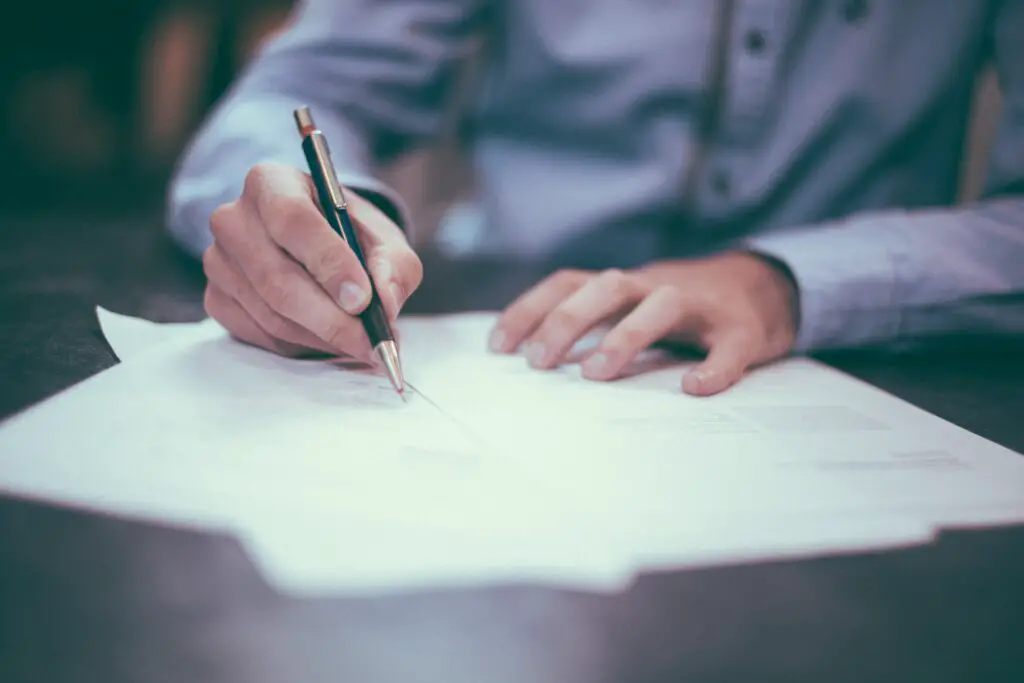 Withdrawn Application and Its Types:
You must have got a little bit of understanding about the withdrawn application from the introduction. To make it more clear, let's start with its types-
Job application Withdrawal: Has it ever happened to you when you apply for one job and then suddenly you get a better job opportunity? If yes, then you must have found yourself in a difficult situation. You might want to withdraw your application and then put a new application at the new job opportunity.
You can always withdraw an application in such cases. Even if you have any other reason, then too it is your decision to make. No one can stop you from withdrawing the application unless stated otherwise in the form you filled.
College or School Admission Application Withdrawal: You can withdraw your application from colleges and schools if you realize that this is not your best choice. You can contact the college admission authorities and directly have a chat with them. Also, try to give them a polite but small reason for doing so.
Directly talking is not the only option for you; rather, you can go to their site and see if you can cancel the application process from there. If the process has been started and it is too late and your admission is done then there is no way out. You will just have to cancel the admission and forget the refunds.
These are two of the major withdrawn types of application. We will be further discussing how you can write a good withdrawal application for a job.
What are the important components of a withdrawal application?
There are a few things that must be in your withdrawal application. These are essential to support your withdrawn application. A few of these things are-
1. Always be polite- Politeness can take you to places. Always make sure that your words are not harsh and your tone is polite if you are withdrawing your application.
2. Thank them for the opportunity- show that you are grateful for the opportunity provided.
3. Do not go deep into the reasons- Do not try to explain your reasons too much, no one is interested in knowing the full details. Keep your message short with only a specific reason in it.
4. Give recommendations- You can also give one or two names that you think will be good for the job. It can surely make the hiring manager's work easier.
These were some of the important points that you need to keep in mind before withdrawing your application. Your polite behavior will ensure that you are not blacklisted from the company, and their doors will be open for you in the future.
Is it right to withdraw an application?
Yes, if you are withdrawing an application for getting better opportunities in life then that is your right. No one can stop you from withdrawing your application if it stops your growth or life in any manner.
You don't even have to give a reason for doing so, but it is considered good if you do so.
You have the right to withdraw an application and, the quicker you do it, the fewer problems will be there.
An application does not bind you with the organization so it is not wrong to withdraw it. 
What are the good reasons to withdraw an application?
There are many reasons for which you can withdraw your application. There can be no reason and you are just feeling off about the job. But to maintain good relationships in the industry, you need to give a reason for doing so. If you do not do it, people might consider you careless and unworthy of the position offered.
So, the reasons that a person can give for withdrawing an application can be-
1. Personal reasons: This reason needs the least detailing. You can simply tell them that you have some personal reasons and they would not allow you to join this job anytime soon.
2. Self-realization: You can also tell them that you realized you are not fit for this job, rather you are made for some other role and you would wish to achieve it.
3. Truthful: You can always be truthful with them if you are hired by a better company than them. Let them know that you have been hired somewhere else.
4. Changing places: You can also give the reason for moving out of your place. Let them know that you are relocating far away from the job place and it will be an issue in the long run.
5. Demanding job: If you think that the job is very demanding and the pay is not much, then you can give this reason too.
We hope these reasons will give you the power and motivation to withdraw your application in the right manner.
When can I withdraw my application?
It is not necessary to withdraw your application if you did not get selected for the interview phase. But if you have been selected for the interview and you just got another job then you should immediately withdraw your application.
This is important to reduce the chances of a conflict. You can even withdraw your application at the very beginning if you do not want to continue with its processing due to whatever reason. Doing this in starting will also save you from giving reasons as to why you did so.
If you are withdrawing your application by sending the company a letter, make sure to use a format. Sending a letter is appropriate if your application is deep in the processing and leaving them mid-air would not be right.
Withdrawing the application by talking to the manager is somewhat more personal and is great for those who can talk and mold their answers in the best manner. This is because managers are sharp-minded and can surely give you a tough fight in talking.
Withdrawing the application using email can be considered the safest option. It has fewer issues, you just have to give a reason, and you are done.
How can I withdraw an application?
There are a few ways to withdraw an application and you can choose yours after reading them. These are-
1. Talk on the phone: Directly talking to the hiring manager is a great option if you have the needed confidence in your voice. Give them straight reasons and end the call with a little explaining and thanking them.
2. Email: If you consider talking on the phone for such a matter unprofessional or unneeded, then send them an email. You can write a small paragraph explaining the situation and then send it to the hiring manager. Don't forget to add a line appreciating them and their work.
3. Letter: Sending a letter might seem old but still, it is considered a good way of doing things. Your efforts are appreciated if you withdraw an application by writing a letter. Remember to follow a reliable format for that otherwise, it dampens its value.
These were the main methods or ways to withdraw an application. You can always go to their site for help if you are not considering any of the above-given ways!
Conclusion
Withdrawing an application should be done whenever you realize that you are not going to do that job, so the earlier the better. You can withdraw your application in your preferred way but make sure that your message is professional.
Consider withdrawing the application before you go to the interview. This will give the organization to replace you with another candidate and save you from the upcoming guilt.
FAQ
Can I re-apply for the job from where I withdrew my application a year ago?
Ans- Yes, you can re-apply for the job there.
Is withdrawing an application bad?
Ans- No, the employers will be happy too that you chose what is good for yourself.
Is there any option to reactivate my job application?
Ans- Yes, there is this option present on the site from where you applied. If it's not there, then you will have to re-apply.
Is it necessary to give a reason before withdrawing your job application?
Ans- No, it is not necessary but it is considered right to do so.
Withdrawn Application–What does it mean?