The person in command of a U.S. post office or network of post offices is known as a postmaster. Postmasters carry out a range of administrative tasks, including managing staff, planning workdays, and monitoring mail processing for both inbound and outbound mail. Postmasters should not only be familiar with management principles but also with the technical abilities and software expertise necessary to carry out their daily tasks. The Postmaster-General, who serves as the CEO of the U.S. Postal Service, provides direction to all postmasters. Let us know about 'Salaries for postmaster'.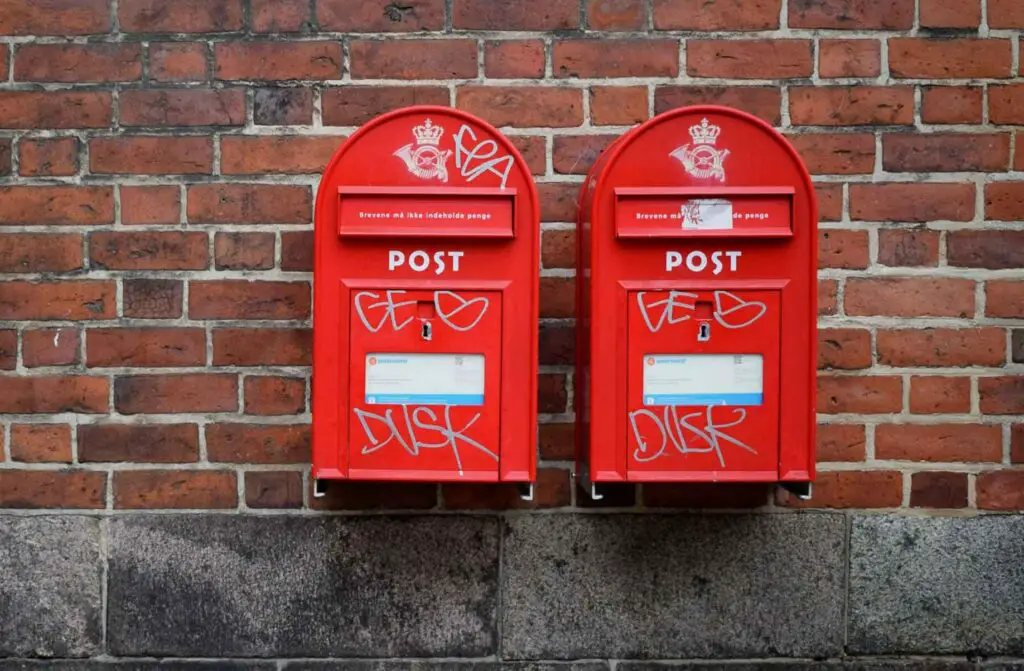 What You'll Earn As A Postmaster?
In the US, postmasters make an average salary between $27,468 and $79,487, based on their experience, region, talents, and other criteria. A postmaster's pay in the US is reported to range from $27,468 to $79,487 on various salary aggregation websites, with an average pay of $61,338.The average annual salary for a postmaster in the United States as of August 15, 2022, is $27,468.bThis amounts to $528 per week or $2,289 per month.
Getting Started As A Postmaster:
The United States Postal Service (USPS) asserts that there is no official route to postmaster status. The majority of the time, people advance through the ranks of a post office. Since the USPS tends to promote from inside, you might have to start out in an entry-level position like letter carrier, mail processor, or clerk and work your way up over time. Following that, you can work as a department supervisor for a post office, perhaps for customer service. 
Duties Of A Postmaster
You are in charge of overseeing the operational and administrative aspects of a single or a network of US post offices. Incoming and outgoing mail processing will be supervised and managed to ensure efficiency.
Additionally, you'll be responsible for hiring, training, and developing letter carriers and postal workers. The general financial operations of the post office, from collecting rent for post office boxes to monitoring costs, are other administrative duties that fall under your purview. You will also be in charge of settling issues ranging from labor disputes among employees to complaints from customers.
Factors Affecting Salary Of A Postmaster:
The level of expertise that a Postmaster has gained due to experience helps to increase their salary. Also salary range according to location. Some cities pay Postmasters more than others.
How To Earn More Money As a Post Master?
Boost your abilities:
Among these abilities are: Understanding how to create and oversee a post office budget. Inventory Control: Keep an eye on your postal supplies and place new supply orders as necessary.
Realize Your Worth:
It's crucial to understand your value while negotiating a pay. Investigate the salaries of other postmasters in your region and be prepared to discuss them at the table. It's also beneficial to know exactly what you want and to be willing to make concessions.
Obtain a favorable performance review:
Start by doing your job properly and impressing your manager if you want to get a raise. A favorable performance evaluation will give you the confidence to request a raise and might even result in a promotion.
Industry:
As a postmaster, you can work alone in a small post office where you sort mail for post office boxes, handle inventory, operate the front desk and point-of-sale system, and get ready mail for transport from the neighborhood unit to the sorting center. 
Postmaster Salary Pay Scale:
The bulk of Postmaster salaries presently range between $24,500 (25th percentile) and $26,500 (75th percentile), with top earners (90th percentile) getting $41,000 yearly across the United States, with annual incomes as high as $41,000 and as low as $23,000. There aren't many prospects for improved salary or development, regardless of region, according to the Postmaster's average wage range, which is only approximately $2,000 on average Like most post office jobs, the postmaster wage scale is divided into pay grades and years. 
Postmaster's pay may be lower than that of a rural mail carrier or a city postal carrier with longer routes in smaller offices with many USPS employment.
The highest paid postmasters earn $92,340 or more year, while the lowest paid postmasters average $62,810 or less. Following are the top paying states and average salaries: 
$82,990 in Florida
.$81,510 in Tennessee
Islandia: $81,210
$80.780 in New Jersey
South Carolina: $81,30
Employment Trend:
With a predicted 13% drop in the total workforce, the postal service as a whole is forecast to continue to contract until 2026. A 12 percent decrease in clerks is anticipated.  Consider placing bids on jobs farther from your local post office if becoming postmaster is your ultimate objective.
Top Cities With High Salaries For Postmasters:
With an additional $13,229 (48.2%) above the $27,468 norm, Atkinson, NE continues the trend started by Johnsonville, CA, which is $5,494 (20.0%) above the national average. The average salary in these ten cities is higher than the national average, so moving in order to grow financially as a postmaster seems to be very advantageous.
The average salary for these top ten cities varies by as much as 27% between Atkinson, Nebraska, and New Haven, Connecticut, suggesting a strong potential for positive wage variance in a postmaster role. 
Tax Levy On a Postmaster Salary:
In 2018, the average federal tax rate for a single filer in this tax bracket is predicted to be 24%. Postmasters might anticipate taking home $69,020 per year after deducting federal taxes at a rate of 24%, with each paycheck amounting to about $2,876.
Conclusion:
In the US, an average Postmaster earns $83,302. A postmaster typically receives a bonus of $4,330 annually, or 5% of their pay, and 100% of those surveyed say they do. The highest average total remuneration for postmasters is $96,709 in Chicago, Illinois, which is 16% higher than the national average.
Frequently Asked Questions:
What is the highest salary that can be paid to a postmaster?
The highest salary paid is $92,000
What position at the post office earns the most.
Operations manager at the post office earns the most with $94,214