Introduction
Certified Lactation counselors are professionals whose jobs are to guide parents who are experiencing difficulties with breastfeeding. Certified Lactation counselors speak to parents about their challenges with lactation, come up with solutions to their problems and also help manage breast pains due to breastfeeding. If you are wondering how much this group of professionals earns earnestly, this article would supply you with that information, as well as other things you need to know about certified Lactation counselors. Let us know the salaries for certified Lactation counselors and the factors affecting the salaries of a certified lactation counselors in this article.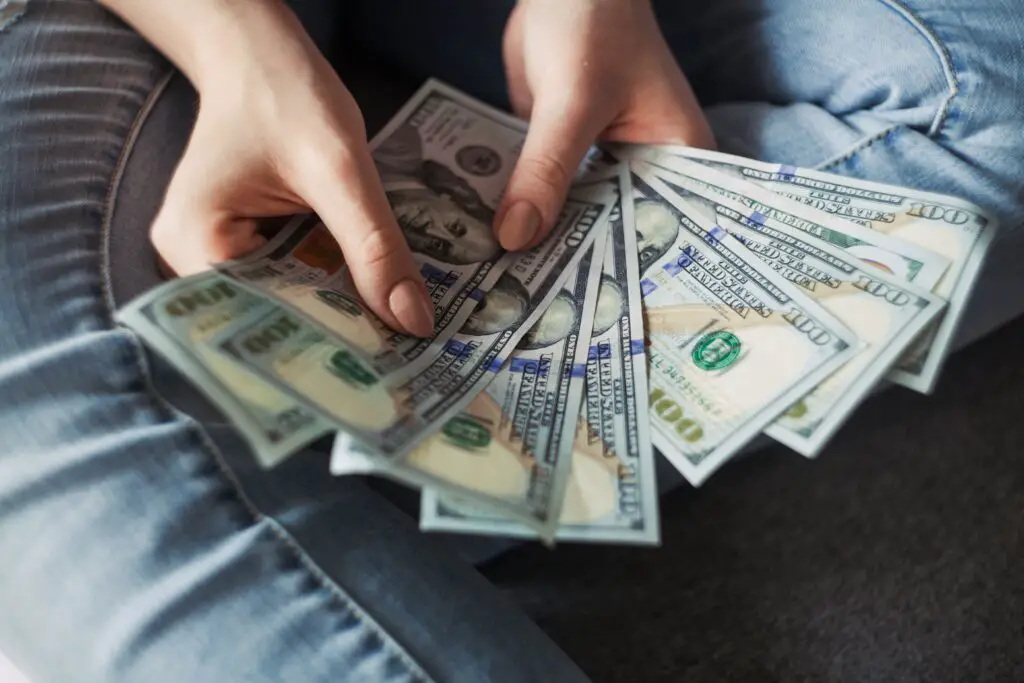 Salaries for Certified Lactation counselors
According to ziprecruiter.com, certified Lactation counselors in the USA earn an average salary of $35 per hour and a salary of $62,194 annually. Your salary as a certified Lactation counselor varies depending on the city where you work. If you work in Brooklyn, your salary could be as high as $72000 annually. In States like California and New York, you could earn as high as $100,000 annually. But, before choosing which city to work in as a certified Lactation counselor, you have to consider the cost of living in that city, as this would determine your economic advancement as a certified Lactation counselor.
Factors affecting the salary of a certified lactation counselor
1.  Years of practice experience as a certified lactation counselor
The number of years you have spent practicing as a certified lactation counselor, affects your monthly income. For example, a certified lactation counselor who has been practicing for fifteen years on average earns $83,000 yearly, far higher than whatever a newbie certified lactation counselor earns.
2. Location where you practice as a certified lactation counselor
The location where you practice your profession also affects your salary as a certified lactation counselor. For example, a certified lactation counselor who practices in Los Angeles would earn far higher than a certified lactation counselor who practices in a small town in Arkansas.
3. Acquiring and improving skills that are vital to your profession
Certain skills are relevant to your job as a certified lactation counselor. Some of them are: Prenatal education, educating new mothers on breastfeeding, and educating mothers on the proper use of breastfeeding like breast pumps for mothers who want to express breast milk.
Companies that pay highest salaries for lactation counsellors in the USA
1. Matrix Providers
Is one of the top paying companies that a lactation counsellor can work in. Matrix providers pay $95,000 to their certified lactation counsellors.
2. Multicare Health
Is just behind matrix providers and they pay lactation counsellors $85,000.
3. UC Health
Is another top paying company for lactation counsellors and they pay $78,000 to their lactation counsellors.
How you can become a certified Lactation counselor in the USA?
For you to become a lactation counselor, you would be required to take courses in health sciences. These courses are on Human Anatomy, Human Physiology, Biochemistry, nutrition, Psychology, etc. Most people who employ Lactation counselors look out for recognized certificates before they employ. So, for you to advance as a lactation counselor, you would have to be certified. 
Two bodies certify lactation counselors. These bodies are;
1. The American National Standards Institute (ANSI)
The ANSI is a professional body that gives internationally recognized certifications to people who have completed their certified Lactation counselor program. For you to qualify for the ANSI certificate, you must have completed 45 hours of course on Lactation and pass the certification examination. The ANSI lactation program is based on WHO and UNICEF lactation counseling training courses.
2. The IBLCE
The IBLCE ( an acronym for International Board of Lactation consultants examiners) is a regulatory board that conducts examinations for would-be lactation counselors and certifies those who pass their examination. Before you would be allowed to take the certification program, you must have obtained and filled out application forms and submitted the required documents. After doing that, you would have to wait for two weeks for the IBLCE to review your application and verify the information you have given to them.
3. The ALPP
ALPP is an acronym for American Lactation policy and practice is another organization in the USA, that certifies lactation counselors.
Educational pathways for you to be able to sit for the ALPP certification
For you to be able to sit for the ALPP certification examination, there are three educational pathways you must have followed:
Comprehensive course
The comprehensive Course pathway is specifically made for people who want to take just one comprehensive course that would cover all the skills they need for lactation counseling. The requirements for this pathway are:
52 hours of training on Lactation based on the WHO/UNICEF curriculum, is equivalent to a 3 college credits course and enables would-be counselors to provide expert counseling to pregnant and breastfeeding women.
Aggregate educational pathway
This pathway involves the provision of documents that proves that
You are a licensed healthcare professional or you have a college degree
You have completed a minimum of 45 hours of  Lactation counseling training within the past 12 months.
You have mastered the skills necessary for lactation counseling and care for breastfeeding women.
If you satisfy the requirements to sit for the lactation counseling certification above, you can submit these documents to the ALPP:
Your application for the certified Lactation counselor exam(alternate educational pathway)
Your educational certificates or transcripts
Your resume as an applicant
If you are a licensed healthcare professional, you would have to submit your license type and number.
Conclusion
Becoming a lactation counselor is a bit hard, but fulfilling. As a lactation counselor, you get to help a lot of women survive the psychological and physical stress/strain that comes with raising an infant. You would also get to cooperate with other healthcare professionals to ensure that breastfeeding mothers and their babies are in good health.
FAQs
1. Do I have to be a nurse before I can become a certified Lactation counselor?
No, you do not. You can be any other thing apart from being a nurse and still become a certified Lactation counselor, all you just have to do is to sit for the examinations listed in this article.
2. Can I be employed as a Lactation counselor without any certification?
Not. You have to be certified by a recognized Lactation certification body before anyone employs you as a lactation counselor.
3. Is lactation counseling a good job?
Yes, it is. As a lactation counselor, you get to earn more than many other professionals in the USA.
Salaries For Certified Lactation Counselors