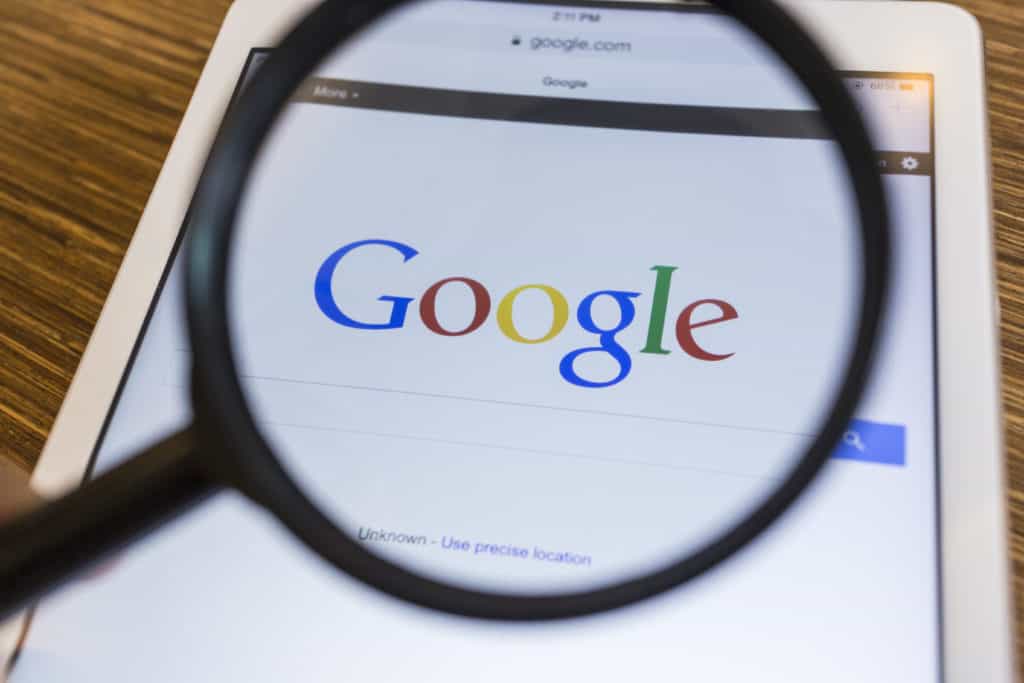 GOOGLE is a widely known search engine. It constantly occupies rank no.1 among other internet tools for the past few years, and every internet user is familiar with its name.  In today's time, managing time has become very important, and people want to gather information about any topic easily and quickly. That is where Google comes to the rescue. One cannot deny Google's effects on our day-to-day life activities, making it easy, and thus it has become more than a search engine.  Seeing the popularity of Google, many dreams of joining this strong technology firm. Undoubtedly working with Google is prestigious, with a good salary being a bonus. Still, the chief question arising in many people's minds is 'the salary structure, and how much one can earn?' In this post, we will discuss different Google job levels and their salary. But before that, let us have a glance at this incredible search engine's origin.
Google's Origin
Larry Page and Sergey Brin were two Ph.D. students at standard University in California. In 1996 while engaged in a research project named"BackRub," both together with the help of another two members named Scott Hassan and Alan Steremberg, developed an algorithm for an internet tool. After two years, in the year 1998, the search engine was renamed Google.
Google is a subsidiary of Google LLC, which is an American multinational tech. company with expertise in internet-related services like a search engine, computer hardware, and software, cloud computing, online advertising, etc.
Scott Hassan was also involved in this project as an unofficial third member and contributed a lot in the project being the lead programmer, but he left before Google was officially founded as the company and started his separate organization later.
It got its name by mistake. Originally it was to be named 'Googol Which means, number 1 followed by 100 Zeros. 
In the year 2003, the company finally settled at Mountain View, California after moving several times. Google made its initial public offering in the year 2004 and due to its rapid growth and features provided it soon proved to be much successful.
It became the main subservient of the holding Alphabet incorporated in the year 2015.
Google Headquarters is located at 1600 Amphitheater Parkway, Mountain View, California, US. And CEO position is bagged by Sundar Pichai. (2015-present)
Various advanced features initiated by Google are:

Google News in the year 2002
G-Mail in the year 2004
Google Maps in the year 2005
Google Chrome in the year 2008
Google+ (social network) in 2011, which was later shut down in the year 2019.
Google shares partnerships with NASA, AOL, News Corporation, UK, etc.
YouTube was also bought by Google on October 9, 2006.
Google Job Hierarchy
Every big organization categorizes its employees into different levels according to their job position, power, importance. This is known as a hierarchy system. In simple words, it is a system showing top and important employees in an organization.
The hierarchy system typically resembles a pyramid structure with employees with less importance are situated at the bottom whereas the highest authorities occupy the apex of the pyramid. An order flows from top to the next level down and continues to move down till it reaches the required level where work is supposed to be carried out. Information flow is always vertical in a hierarchy pyramid.
 For the success of any company establishing a strong institutional framework is of prime importance. As per a study conducted by Stanford's Graduate School Of Business, it was found that sometimes an equal hierarchy is preferred to a completely equal structure.
The hierarchy gives employees routines, duties, and responsibilities making the employees understand their relationship well with the organization as well their colleagues. 
Having thus discussed the basic structure of a hierarchy, let's look into the Google hierarchy in depth. 
Google Levels:
In Google, employees are placed on different levels based on their job position. As a result, there are up to 11 levels in the corporation. Job levels are designated by the Alphabet, followed by a number. For example, L1′ depicts Level-1. Whereas in the technical field, employee levels are designated by the Alphabet 'Followed by a number. For example, 'T3' depicts Level 3 in the tech department.
LEVEL-1 (L1) : Level one jobs are positions that demand minimum education with little to no work experience. They are interns.

Every year in the United States, Google accepts only 1,500 interns out of 40,000 applicants. 
The training process typically takes a week and a half where basic knowledge regarding company function, data center work, Google's goals, etc., are provided to the interns. 
Unlike other internships, Google intern's work is more focused on real products that the world will use.
Every intern is guided by a mentor who chats with them frequently, tending to the intern's queries and giving feedback regarding progress in their assigned project.

LEVEL-2 (L2) : mainly consists of Associate Executive. The minimum qualification for becoming Executive Associative is to graduate in any field, especially Management' with relative work experience of 1-3 years. 

An Executive Associate's work is to provide clerical work for the highest authority of the company. They are experts in taking multiple tasks like faxing paperwork, responding to Emails, keeping track of important documents, etc.

LEVEL-3 (L3): is occupied by Software Engineer ll. A minimum of 3 years experience with a master's in Computer Science degree is required.

They are entry-level engineers who work with flexibility and analyze troubleshooting in software and production.

LEVEL-4 (L4): is of Software Engineer lll. Minimum qualifications needed are a Bachelor's degree, 3 years of software development experience, or 1 year of an advanced degree. 

A software engineer works on a specific project crucial to Google. Needs to lead a small team project showing comfort in owning high complexity modules.

LEVEL-5(L5): authority is Senior Software Engineer. A minimum of 6-10 years of experience is required.

They are expected to carry forward a certain task without giving much detail.

LEVEL-6(L6): is the level occupied by Staff Software engineers. It requires a minimum of 9+ years of experience.

Officers need to manage larger projects and teams. 

LEVEL-7(L7): Senior Staff Software Engineer bags Level-7. It is basically a bigger and updated version of L-6 and needs strong interpersonal skills.
LEVEL-8(L8): is the first level that is considered an executive of the Alphabet inc. Principal Software Engineers are mainly focused on directing a group of about 50 people. 
LEVEL-9(L9): Distinguished Software Engineer level works mostly in the technical area, covering a large technical strategy. It is mainly reserved for people who become industry experts in certain areas.
LEVEL-10(L10): is occupied by Google Fellow, the same level as a Vice president who works in a crucial area of the company.
LEVEL-11(L11): is a Senior Google Fellow is the same as a president of an enterprise.
Google Salary Levels
Pay Plan or Salary Structure is of vital importance in any big enterprise. And if the organization is as big as Google having hundreds and thousands of employees work under the company, making a thoughtful and well-planned Salary Structure becomes necessary. Google has a worldwide operating service with 139,995 (As per the year 2021, Employees and total Revenue being 182,527,000,000USD, with so much versatility managing salary grades is a tedious task. Like many big tech companies, Google uses a tier-based system for its 'compensation.' In simple terms, compensation is the total amount of cash and non-cash payment one employee gets for their work. It is more than the regular salary. Few examples of types of compensation are overtime wages, bonus pay, tip, merit pay, etc.
Base Compensation- it is the primary fixed amount of money an employee gets as wages every month or year.
Bonus- in simple words bonus refers to additional financial compensation an employee gets as a reward for good performance. Bonuses are given annually.
Stock option-Employee Stock Option Plan also known as ESOP allows an employee the right to buy or exercise a set number of shares from the company stock.
Salary Structure (as per Glassdoor and Levels. FYI)
Google Level-1 employees make $5,678 per month or $68.136 per year, which is more than most full-time job payments.
Level-2 employees make a $73,500 base salary and $85,000 annually with a bonus of $15,000.
Level-3 engineers get a hefty total amount of $179,000 annually, including a base salary of $120,000 per month and an additional bonus of $20,000.
Level-4 employees get paid a total amount of $256,000 per year, while $150,000 being their Base amount and a Bonus of $27000.
Level-5 employee's total amount of yearly wage is $343,000, where Base compensation is $180,000, and Bonus is $36,000.
Level-6 officers are paid a total amount of $491,000 annually, Base pay being $210,000 and an additional bonus of $60,000.
Level-7 representatives make a total amount of $705,000 yearly, in which Base salary is $264,000 and $95,000 is the Bonus amount.
Level-8 engineers get a hefty total amount of $1,350,000 per year, with Base compensation being $318,000 per month and a Bonus is $122,000.
Level-9 senior officer's salary is not clearly mentioned. 
Level-10 Google fellow salary can range from a base pay of $36,627–$39,399 per year.
Level-11 Senior Vice earns between the range of $661,000-$710,000.
 Conclusion
As we all know how vast Google's organization is with plenty of job opportunities. Apart from its hefty salary, the additional benefits Google employees get like free transportation, rent, gym membership, delicious foods, insurance, fun events, several trips organized by Google, etc., are just the icing on the cake. So if you desire to work for this amazing enterprise, then go for it!!
Frequently Asked Questions
What is the highest and lowest salary in Google? The Executive-Head of HRs gets the highest salary of $200,000 per year, whereas the Entry Levels Google employees get the lowest salary of $51,000 annually.
How much does a Google CEO get per month? As CEO of Google and Alphabet, Pichai's was granted a $240 million stock package in 2019. Before becoming CEO, his base salary was about $6.5 lakh. 
Is it hard to get a job at Google? INC reported that Google receives more than 2 million job applications per year, and the acceptance rate is only 0.2%. Because of the high number of applications, Google's high standard, and competition, it is tough to get a job at Google.  
Which jobs are in demand at Google? Some of the most in-demand jobs at Google are:

Software Engineer
Python
Software Development
Java
Project manager
C++
Linux  etc

What qualifications are required for a job at Google? Google is a vast company with numerous posts. Qualification depends on the specific job you are opting for. More than any degree or qualification, Google focuses more on how you demonstrate your capability in interviews and work. Apart from this, Google prefers candidates with either a B. Tech degree or a Master of Computer Science degree.
Which companies are the biggest threat to Google? Being as popular as Google, the three companies which are the biggest threat and competitors to Google are:

Facebook
Amazon
Apple

Who sets the employee's level in Google? As we know, there are up to 11 levels in Google organization, and every employee is placed in different levels by Google Engineering Hiring Committee (HC)according to their previous work experience and performance in the interview.