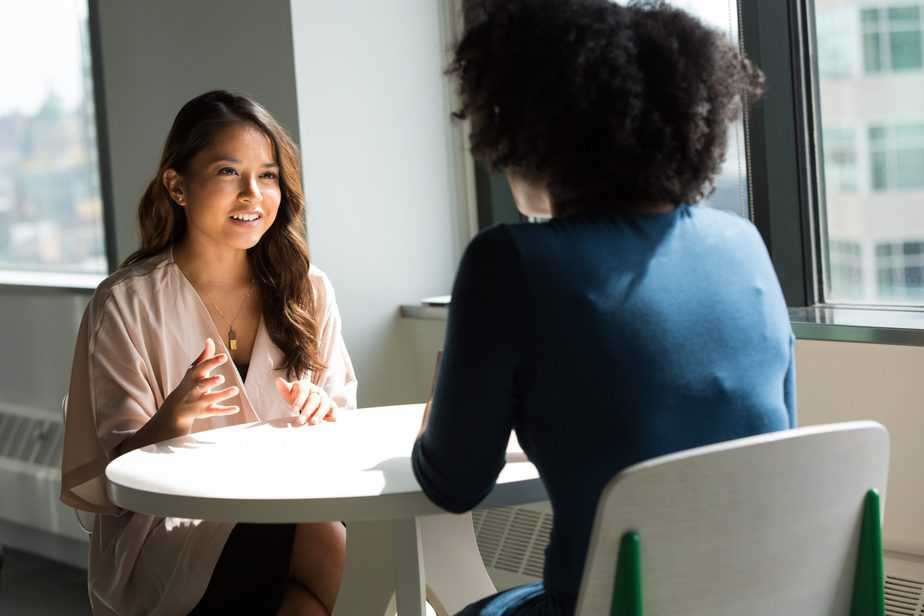 Businesses have always needed people to function; whether inside the business offices or people working outside pitching sales, attending various meetings, or going to purchase sites, a business cannot run without people. A single man cannot manage businesses by his being. He will always need people he can rely on to make his business successful. To make sure the people working by his side are friendly and cooperative towards him, he needs to learn the art of stakeholder management. We will discuss Stakeholder Management Interview Questions here.
Stakeholder management is a system of being considered and maintaining good relationships and personal friendships with the people who will make your business look good and expand it. It is the art of keeping good and positive relationships with the people who will have the most impact on your field of work. Many companies show their appreciation by holding various ceremonies, throwing parties, and declaring various contracts in public to show their appreciation.
It is an act of motivating the people in your company and making sure the motivator and the employees are on the same page so that the outcomes of work can be positive and generate the best results possible in business to help achieve maximum profit. This will allow the company to have an upper edge over the market and also their rivals in the same field.
The term Stakeholder Management itself means communicating and making positive relations with the people who have as take in the company. It includes the employees, board of directors, customers, and shareholders, basically, everyone who has interacted with the company and derives benefits from it or gives the company benefits. This solidifies the position of the people working and gives the company a track record of which areas to improve relations on.
The important thing to remember while answering questions related to the stakeholder management position is that the interviewer always asks questions that are the most relevant and helpful to solve the problems the companies will have whenever they tackle tasks that surround maintaining good relationships and offering advice to people of their company. Therefore it is important to remember your stakes in the company and your position before proceeding to answer.
We will be looking at the different types of questions you can get asked regarding the position of a stakeholder manager. We will be giving sample answers as well to help you understand the question.
Stakeholder Management Interview Questions and Answers
Tell me about your organizing skills.
You can answer this by talking about your daily experience in scheduling and also talk about your previous job experience. Frame it like this:
"I have worked at the XYZ company for 2 years, and in that, my role was to make sure everything goes smoothly, so I did create specific schedules but came up with most of the work schedule and management work on the fly, which made me an asset in terms of planning to the organization, which earned me a good place in the eyes of my previous boss."
What happened if you ever experienced failure in your field?
You can respond to this question by talking about your job scope and the failures you experienced along the way or the times you underperformed. Phrase it like this:
"There are always moments where any good employee can get flustered and fail task or not perform up to his standard, I experience many underperforming aspects in the previous job I had, but I learned from my mistakes and worked on them. This allowed me to stop me repeating those mistakes and be a better employee."
What aspect of the job do you not like?
Everyone who is asked this question will say that they would like to work on any aspect of the job, but that is not the point of this question. It is to determine your strength in this field. The answer like this:
"I have worked on several projects, but the sales aspect is the one I lack experience in, so I would like to learn more about it and work on that ability. My strength in this field is in the construction and IT department, which allowed me to get good salary packages in the past."
What will you do if you encounter two stakeholders with different opinions, how will you solve their conflict?
You need to answer by saying you will understand both parties and answer their queries in a way that does not encourage more conflict. Talk about your persuasive conversion making.
"I will listen to both of the parties, understand their situation, and come up with a solution that will help the people rather than give rise to additional conflict. I will talk in a manner which does not anger or belittle them."
How would you resolve a conflict with your boss?
Try to talk about the conflict itself and how you solved it, do not belittle your previous boss, this will give your best impression, rather than looking like you make up stories about your boss.
"I entered into a conflict with my previous boss in accounts of my salary, he told me that the bonus I was supposed to receive was not due because of my inconsistency, we peacefully talked the situation through, and I got my bonus the next month after he told me he would be considered after seeing improvements in my work for the next month."
How do you work when pressurized by the work environment?
Do not talk about your personal issues when it comes to stressed work environments. Instead, mention the quick deadlines and the work you did to combat those deadlines.
"Work environment is stressful for almost everyone. We can easily use that stress to be a motivator instead of letting it belittle us or drag us down. I have always prioritized deadlines, and in most cases, work stress and deadlines go hand in hand. Being calm in that situation and thinning of the task at hand helped me get through it."
Are you a team player?
People need to work together in a company to get work done faster and get better results. This ability is essential as it can make or break your chances of getting selected.
"Yes, I most definitely am. Working with my peers will help me get better at my work while also helping me get faster and better results. Many things can go wrong with bad communication, and being a team player can solve all of those problems. This is why I like to work together with people."
Do you like to work with management software?
You must answer this question truthfully, no matter if you have the experience to deal with the management software or not. In many cases, people need to be familiar with modern technology to increase their chances of hiring them.
"Yes, I very much like to work with the software because it is important to get work done efficiently and at a faster pace. In doing this, the work gets done quickly and has the touch of a professional in the documents. I have experience in handling much software that increases the accuracy of the work."
Describe the attributes that an ideal employee for this position has, and do you have them?
There are many attributes the people in this position must possess. Still, the main qualities are to be thorough in the knowledge of the field, be a people person, know persuasive conversation and be a free spirit.
"Yes, I possess the attributes such as leadership, persuasive talking, being a good listener, learning from my mistakes, and making sure to communicate well with the people around to get the message across properly."
What is the most important thing to remember while taking on this job?
The most important attribute to remember while talking about the position of stakeholder manager is that you need to be a proper talker, be honest, polite, and humble whenever talking to clients and members, and being patient whenever it is required for the people to be.
"There are qualities such as being polite and considerate towards the clients, being respectful, and being a good listener, which are the most important qualities required for this position. Being honest and making sure the point goes across to the people is one of the most important qualities for this position.
Conclusion
To conclude this article, researching the company and being sure to read several articles about the same topic will let you be prepared for any questions. The questions we have given you are the framework that will help you build on it and understand this position and allow you to present a valid argument for the same. Be sure to be confident for the interview and dress well. Being polite goes far, and be honest about all of your answers. These tips will give you an edge.
Good luck!
Also read WPF Interview Questions 2021 with Sample answers
Latest Stakeholder Management Interview Questions 2021