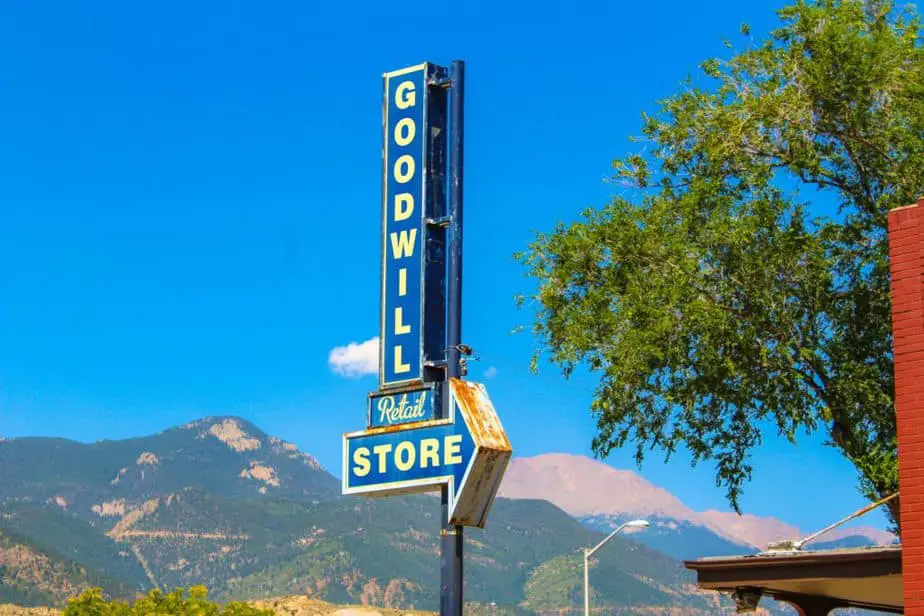 Goodwill Industries International Inc. also. Known as Goodwill. It's an American Non-profitable organization founded 119 years ago in 1902 by The Reverend Edgar J. Helms in Boston, Massachusetts, U. S. Its purpose is to focus on Vocational rehabilitation for disabled persons. Let's see about Goodwill CEO Salaries here.
About Goodwill
This organization provides employment programs, job training, placement service, and other community-based programs for people to get a job.
 It has expanded its independent, community-based non-profit organization in the United States, Canada, Brazil, Mexico, South Korea, and eleven other countries. Only in the U.S. and Canada, it has 156 local goodwill. Each goodwill has its chief executive and the Independent Board of directors. 
Goodwill gets its fund through retail thrift stores, online stores that have a massive network. These retail stores, online stores work as non-profits. Goodwill's headquarter is located in 
Derwood, Maryland, United States. In the fiscal year 2018, the organization generated about $6.1billion in total as revenue, of which $5.27 billion got donated to charity services. 
Goodwill serves in seventeen countries. The logo of the organization is the stylized letter 'g, resembling a smiling face. In 1968, Joseph Selame designed it.
More than $4.8 billion in annual revenue has made goodwill to become an international non-profit organization that provides job training, placement service, and many more community-based services to 300,000+ people. 
 Goodwill's founder, J. Helms, described goodwill as an "Industrial Program with social service enterprise."
Vision
Goodwill's vision is "Everyone is working and thriving in a sustainable community."
Mission
Their mission is "changing lives and community through the power of work." 
Values 
Compassion: To serve with heart. 
 Inclusion: All the people are equal to God, so embrace all the people equally. 
Respect: Holds all the people with dignity and trust. 
 Aspiring workforce: Goodwill says they can together change lives through the power of work. 
Empathy: Teaches us to Walk others' teams. 
Goodwill's mandate work
It creates job opportunities. 
It provides training Skills and placements. 
Maximize social goods for the donation 
Helps people to gain barriers in getting a job. 
It provides help to families and emerging microenterprises with affordable goods. 
It helps in strengthening the community because when community work.
Who is goodwill's CEO? 
The present president and CEO of Goodwill Industries international are Steven C. Preston. 
The question that comes to everyone's mind is, Is Goodwill Nonprofit, why is the charity CEO paid so much, who is the highest-paid Charitable CEO, etc. 
In this article, I will describe everything about goodwill related to its CEO. 
So Let us continue
Percentage of the donation goes to charity. 
The Reverend Edgar J. Helms founded goodwill to enhance people's dignity. The question arises how much does it donate to charity work. 
According to the 2017 fiscal year, 
The cash budget that Goodwill industries spend on the program like fundraising, general expenses, management is at 88%. The total calculated amount of goodwill was $31,000,000 approximately. 
The total contributed dollar goodwill internationally spent on fundraising was $9,300,000. 
The percentage of cash revenue coming from government sources to goodwill industries internationally is 25% to 49%. 
Financial document of Goodwill
Goodwill industries international
Document type- IRS form 990
Tax ID- 53-0196517
Goodwill mission and job creation service
Document type- IRS form 990
Tax ID- 45-5221005
Goodwill industries international and related entities
Document- IRS form 990
Tax ID- Multiple
What is the salary of the CEO of Goodwill Industries? 
  Goodwill Industries listed the salary of 2017 CEO James Gibbons as $598,300 with additional compensation of $118,927.
TOP SALARIES OF GOODWILL EMPLOYEES (2017 Fiscal year)
James Gibbons
title- CEO
compensation- $717,227 
Jeffrey McCaw
title- CFO
compensation- $309,191
Kimberly Zimmer
title- Chief Marketing officer/senior VP, global development officer
compensation- $309,712
How much does the owner of goodwill make?
According to the survey of 2021, Mark Curran is the Owner and CEO of Goodwill which makes a profit of $2.3 million a year. 
How does he make so much profit?
Goodwill has become a big business. Its catchy name attracts people for donations. When you donate to Curran's organization, he sells the items for profit. He pays nothing for his products, and the workers also get paid minimum.
How much does a charity CEO of goodwill make? 
Charity CEO makes median pay of $422,578 when the charity reported is over $500 million in total expense. When the charity is between $1-$3.5 million in the total amount, they make the median pay of $95,661.
Highest paid charity CEO of Goodwill.
The salary information of the charity CEO is measured by adding the IRS form 990 category of compensation. 
This information is from current IRS form 990. 
Let us see some of the highest-paid charity CEO: 
Craig B. Thompson, M.D. (2019)
Title- President/CEO
Charity- Memorial Sloan Kettering Cancer centre
Compensation- $5,734,609
Bonus+ incentives- $3,330,000
Robert W. Stone (2019)
Title- President/ CEO
Charity- City of hope and affiliates
Compensation- $3,043,914
Bonus+ incentives- $1,462,914
Nancy Brown (2020)
Title- CEO
Charity- American heart association
Compensation- $2,517,493
Bonus+ incentives – $1,463,790
Michael Salem,M.D (2020)
Title- CEO
Charity- National Jewish Health
Compensation- $2,428,797
Bonus+ incentives- $1,260,000 
J.C.Watts, jr. (2020)
Title- Past director/CEO 
Charity- Dana-Farber Cancer Institute
Compensation- $1,766,948
Reportable income, per terms of settlement agreement- $1,870,000
Does a goodwill CEO make a million?
The above statement "Goodwill makes million"  is false as goodwill industries are only not controlled by a single owner, it is Controlled and operated locally. There are 165 organizations in North America. These organizations are independent and nonprofit. 
 They have an independent board of directors who are chosen by the community, said Goodwill Chief executive. 
Legally, yes, goodwill industries is a nonprofitable tax-exempt organization.
Morally, does it perform work for the public? 
Here is some contention, have a look at this.
Less than one-eighth of the profits of the organization goes toward its charity.
Workers of Goodwill get paid less, they get paid less than 22 cents an hour.
The donated items were shipped out to a neo-imperialist buyer in third-world countries.
Employees end up getting fired, publicly defamed and are threatened by the company. 
 Employees work under strict unrealistic performance quotas. Their wages dock if they do not perform their work fast. 
############################################
Goodwill CEO Salaries- Who is goodwill's CEO?