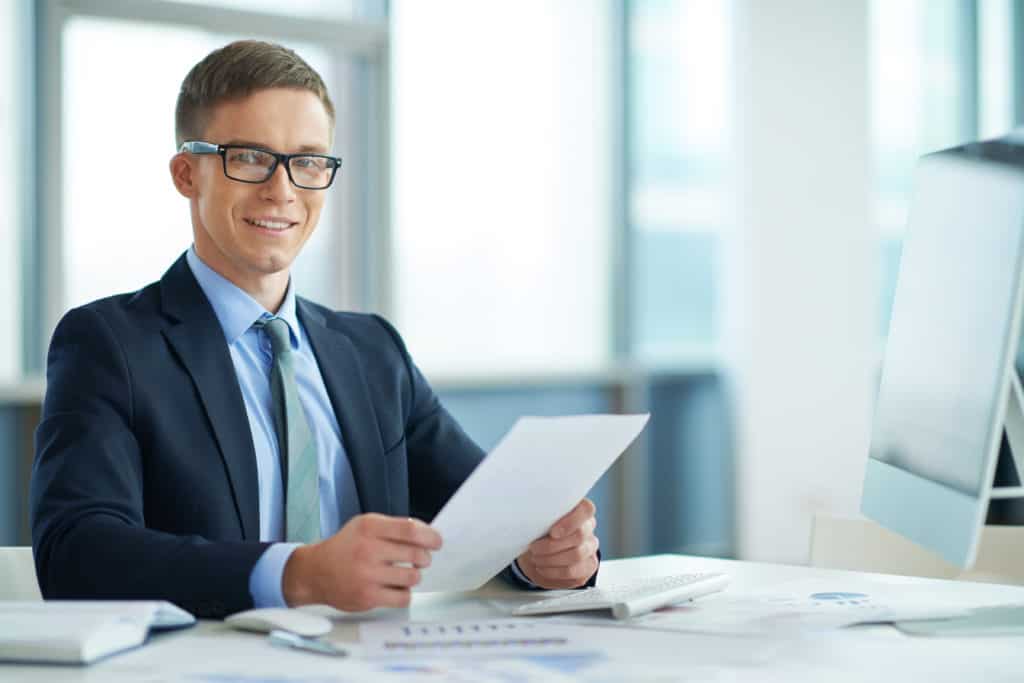 Introduction
The role of general management is to manage people, establish policies and formulate a strategy for their company. They oversee the people working under them and make sure that work is getting done.  They are leaders who make decisions to help the company develop. They have to ensure that profits are rising. With a lot of responsibility on their shoulders, how much do these leaders make?
On average, a general manager makes $56,199 a year in the United States. According to Payscale, a manager's salary also depends on the level of experience they have. Moreover, other sites have slightly different statistics on what the average pay for general management is like Zip Recruiter claims they earn $41,956 annually. These are just overall statistics based on data they've gathered from users. The pay differs also when it comes to which sector you are working in.
Statistics 
Discussed below is the distribution of jobs and pay for general management. An approximate range along with a graphical representation of data is shown for clarification. 
By the Hour
The hourly pay the average general manager receives is $16.92. For some, it may even be $20 an hour. 
7% of these jobs provide a salary of $7.93-$10.58 an hour
16% earn around $10.58 to $13.22
This is the 25th percentile where managers earn between $13.22 and $15.86. This is 19% of the general manager job total. Wages below $13.22 are considered as outliers. 
The next 15% earn $15.87 to $18.51
In the bar chart, the bar that is highlighted (dark blue) shows where the national average in the United States lies. This 15% contains managers earning $18.51 to $21.15 making the national average $20.17 an hour.
Now comes the 9% whose salary ranges from $21.15 to $23.80. The 75th percentile is marked at $21.88. Above this, the wages are outliers. 
7% earn $23.80 to $26.44 an hour
The fourth last bar in the bar chart marks the 90th percentile with $27.88. Only 3% of the population of general management earn between $26.44 and $29.09. 
2% of jobs provide a salary between $29.09 to $31.73
At the tail end, the chart shows that 1% of jobs pay $31. 73 to $34.37 and the highest 1% pay up to $37.02.
The total pay per hour is anywhere between $7.93 and $37.02 in the United States.
Annually
The annual salary general management gets according to this data is $41,956 per year. 
The breakdown for the per year salary of managers starts with the bottom 7% of jobs that pay $16,500 to $21,999.
The next 16% are paid between $22,000 and $27,499.
Coming to the 25th percentile the pay starts at $27,500 and ends at $32,999. These are 19% of the general management jobs.
15% offer a salary that ranges from $33,000 to $38,499
The highlighted bar in the diagram below shows the average salary. With 15% of jobs within this category, these managers are paid $38,500-$43,999. 
The 75th percentile has 9% of the jobs that pay between $44,000 and $49,499. 
$49,500 to $54,999 is the salary 7% make.
Above this come the higher paid general managers at the 90th percentile. With 3% of the jobs, they earn above $55,000. The cut-off is around $60,499.
Lastly, the top earners have a salary of $60,500 to $65,999 with 2% of the jobs, $66,000 up to $71,499 for 1% and the highest 1% with a salary up to $77,000. 
The total pay range annually is from $16,500 to $77,000. 
Note that the bar chart has prominent dots in the middle of some bars. These are to identify where the percentiles are. The first represents the 25th percentile, the second the 75th percentile and the last one is for the 90th percentile. Data and images were taken from this source. 
Pay by experience level
The number of years and time you give to a job affects your pay too. Your experience makes you more valuable to your company. 
This is considered entry-level and the annual salary for this general manager is around $42,000, counting bonuses, tips, and even working overtime. 
Your salary can be up to $48,000 per year with a few more years of experience.
The salary is around $53,000.
You can earn up to $60,000 with at least 10 years of experience.
Lastly, when you've dedicated at least 20 years to your work, it is rewarding. Your pay can be as high as $70,000. 
The image above is a demonstration of how with experience, pay increases. This may be in the form of promotions or just experience too. It altogether depends on the company and sector you work for. The above diagram is for lower-level industries' general management. 
According to salary explorer, the salaries differ a little more in 2021. There has been an increase when it comes to experience with the pay starting at $93,600 to $235,000. The diagram below shows the percentage by which the salary increases with the increased inexperience. 
Research has shown that a person's salary is doubled when they cross the ten years of the working mark. Doubled from what their starting salary was, to be more specific. 
Pay by level of education
Moreover, a manager's pay also relies on his/her level of education. 
If you have a high school education, you can earn about $117,000 but with a diploma, it increases by 15% to $134,000. That is the power of education level with salary. They are proportional to each other. Furthermore, a Bachelor's degree puts you ahead by 35% more than a high school degree with a salary of $181,000. Lastly, a professional who has a Master's degree excels by 26% of that who has a Bachelor's degree. This person has an average salary of $227,000. 
Thus, a good education also plays a role in one's salary. 
Top highest paying states
The states in general for good opportunities are:
New York
California 
Alaska 
Massachusetts
Washington
Top highest paying cities
Are you looking for good opportunities in the general management business? And are you willing to relocate? We happen to know the highest paying cities for this job!
The top 10 cities that are about to be mentioned have a salary that is above the national average and they are:
Southampton 
San Mateo
Juneau 
Boston
Santa Monica
Quincy
Renton 
Daly City
Berkeley
Queens
Comparison with National Average Salary 
When comparing the top-paying cities' salaries with the national average, the difference was noticeable. 
Juneau jobs beat the national average by 16% which is $6,733 more than the average. Furthermore, New York has an even higher increase with 26.3% and $11,016 more than the national average. 
Southampton has the highest salary for this position at $52,972 annually. The lowest from the top 10 cities is Queen in New York with an annual salary of $47,198. 
Distribution Depending on Sector
The sector you work in also plays a hand in the amount you're paid. The main two sectors are the government sector and the private sector. However, the government sector has many different kinds that a person could work in. There's the
Local government 
State government 
Federal government
From the diagram above we can understand that the private sector has a steep increase after the 50th percentile. This shows the salary gap and it is the only one that raises the most compared to the rest. We can safely assume that the private sector has the highest salary comparatively. 
If you want to break it down to know how much you are paid by the hour, this diagram should help. 
Once more, the private sector has a sharp uprising as compared to the government sectors. General Management pays in the state, federal and local government slowly rises. 
You may notice that the federal government's pay is altogether better. It remains steady but increases. It's just that with time, it increases by a lesser amount. Private sector manager's salaries are the best as long as they're on top and have a good company. 
However, a general rule is that the public sector pays 5% more than the private sector in the United States. If the private sector pays $92,400, then the public sector provides a salary of $97,100 approximately. 
Salary trend in the past
This career's salary has been growing since 2004. The annual salary has increased on average by 24.37% throughout the nation. In 2004, the annual salary was a little above $90, 000 and then around $99,000 in 2006. By 2010, the salary was as high as $114,000. 
Salary trend since COVID-19
The pandemic shook a lot of businesses and companies. Industries were either shut down or their business slowed down tremendously. Jobs were lost and people suffered globally. 
In 2020, base pay was increased for only 64% of U.S organizations. This is lower than the 82% raised salaries in 2019. There were still some organizations increasing their employee base pays but the average increase hasn't changed as much. 
For general manager's salaries, the majority of employers have said that they will increase salaries by 3% or less in 2021. Pay raises will be greater for top-performing organizations. 
Salary gap for women in General Management
A common problem that women still face is wage discrimination. Women have begun to make progress and are hired more but are they paid enough? Is their pay equal to the men they work with who have the same position? More than often, the answer is no. 
In the United States, men who work in general management earn, on average, 5% more than women. If a man in general management earns $165,000 then a woman of the same position would be earning $157,000 regardless of how their responsibilities and work hours are the same. 
Across all career fields, women in the United States earn on average 6% less than men. The struggle isn't just limited to this field. 
Which industries offer general management higher pay?
Knowing what you want to do is great. In this day and age, it is hard to profit or earn enough money doing what you enjoy which is why you have to be smart about it. Which cities offer a large sum for general management positions? We've discussed that.
Which industries provide a large sum? This is only if you aren't sure about which kind of company you would like to work with and money is a major factor. The following industries are known to make more:
Finance and insurance 
IT 
Wholesale trade
Marketing
Sales
Computer and Information 
Public Relations 
Fundraising 
On the other hand, some industries are known to pay general managers less. These include Public Administration, Accommodation and Food Services, Health Care, and Social Assistance. 
Salary increments and bonus
In the United States, general management usually gets a 13% increase in salary. This happens around every 15 months. 
When it comes to receiving a bonus, 84% of employees receive one and 16% don't. The average bonus rate goes from 5% of their annual salary to 9%. 
General Management is considered to be a job with a high bonus base. This is because their occupation is usually related to the generation of revenue. It is often that those who are involved in revenue generation are the ones who receive the highest bonuses. 
There are different kinds of bonuses general management can receive. Those include bonuses based on:
Due to the employee's efforts and brilliant performance, they get a bonus.
Sometimes companies celebrate when they have profits and excess earnings. Their staff gets bonuses where the amount is different for each employee. It depends on their role in the organization and the part they may have played in the earning. 
Companies have targets and goals they want general management to oversee. Upon achieving the goal, they celebrate and provide a bonus. 
A small bonus is given on the holidays sometimes just to show a token of their appreciation.
Higher bonus rates are frequently given to senior employees and people who are a part of top management. 
The hierarchy for being at work applies here too. This is that the people at the top of the pyramid gain the most benefits although their responsibilities differ in terms of more management and less grunt work.
Top-level personnel is easily able to get double or triple bonus rates easily while comparing to the employees at the lower level. 
Comparison to other jobs
Let's compare salaries. According to salary explorer, most jobs have an average annual salary of around $94,700. When compared to jobs of executives and management, it fell short by 35%. They have an annual average salary of $128,000. General Management leads both with a salary of $161,000 on average. This is 26% more than executive and management. 
Other jobs with their respective average annual salaries include:
Administration Manager $104,000
Business Development Manager $145,000
Campaign Manager $127,000
Deputy Director $157,000
Engagement Manager $157,000
Franchise Manager $181,000
Head of Projects $140,000
And the list goes on. 
Conclusion
With a job growth rate of 6%, general management provides a lot of opportunities to people. With its mostly generous salary and options on which industry to go into, a person isn't restricted to just one thing. You get to choose where you want to work and what fits you. 
With this collection of data, you can even decide if this job is for you. If so, what route do you want to take? There are endless possibilities especially if relocation is involved. You decide. 
Frequently asked questions
What is the role of general management?
The role of people in general management is that they lead. They have to be confident and clear on what they want to do and what has to be done to achieve the company's goals. They lead a team of employees and their main task is to accomplish various tasks. They are responsible for the team and have to motivate the rest. 
What are some skills general management should have?
They should have the following qualities:
Leadership
Ability to strategize 
Able to negotiate 
Team building and a team player
Good interpersonal skills
Moreover, they should know how to manage the budget if that is required in the job description as well as customer service. 
How many hours a week does a general manager work?
They usually work 30 to 40 hours a week. 
Who is the highest-paid general manager in basketball?
Pat Riley earned $11 million per year in basketball at the end of his four-year deal. 
Who are the highest-paid general managers in sports?
The highest-paid general manager was Brian Cashman of the New York Yankees. He made $3 million a year. 
After him came Mike Rizzo of the Washington Nationals earning $2.5 million per annum and Dan Duquette of Baltimore Orioles with $2 million per year. 
General management salary- Statistical report