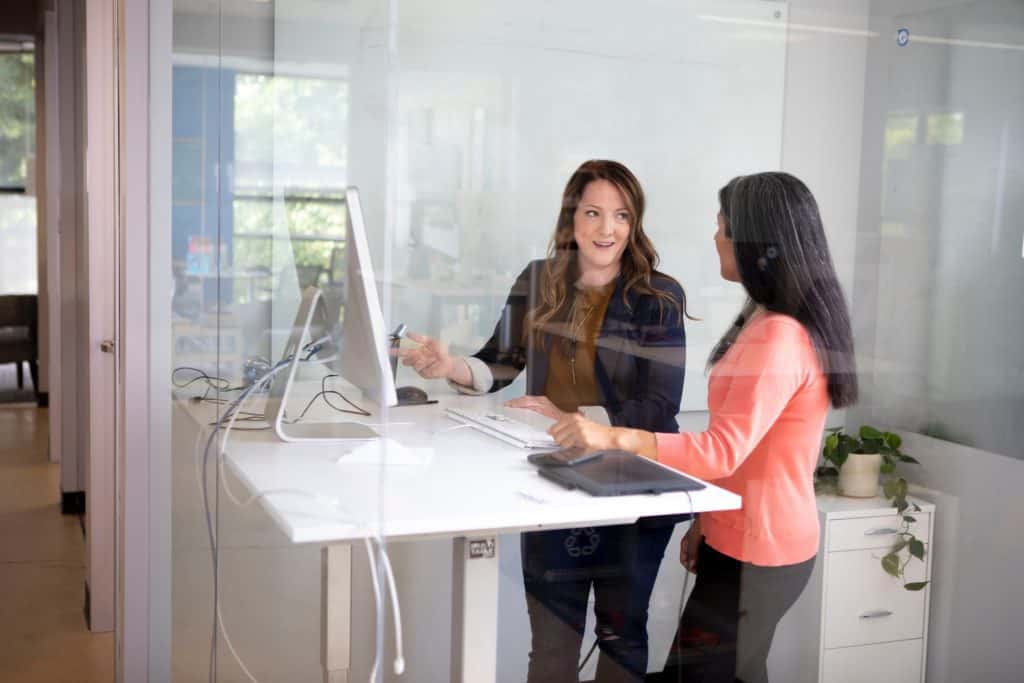 Introduction
Are you exploring for jobs to match your skillset? Or you want to switch your job status? numerous job titles may not be common but are paid well. An engagement manager is the same! Let's explore more about what an Engagement Manager is and what he actually does.
Engagement Manager
As the name suggests, the EM is the one who engages the clients, i.e., After a customer has signed a contract, the engagement manager is in charge of establishing a good working relationship with them. In addition, the EM is in charge of resolving any issues that a client may have.
Differences Between Project Manager & Engagement Manager
But that's the role of a Project Manager? Isn't it? No. the Project Manager and Engagement Manager are two different people having different and definite roles. A project manager can be a contractor, an employee of own, or another company. In contrast, an EM is hired by professional services or works for a SaaS company and manages every aspect related to the client firm's services. On the other hand, engagement engineers mostly work with the client's firm or deal with the project manager of their own firm. 
What does an Engagement Manager do?
One of the main duties of an engagement manager is to increase customer engagement for a business by helping with projects and problem-solving. To build a solid business-to-business connection between their firm and its customers, they play an important part in this process. This relationship can be B2C or B2B.  Facilitating communication and resolving disputes between the customer and the business is among the responsibilities of this job. EMs are often assigned to client projects as a member of a team. The nature of the job varies significantly based on the particular customer and the client's requirements. According to certain definitions, an EM assists a company in promoting itself via social media and other marketing efforts.
Responsibilities of Engagement Manager: 
Helping clients in the implementation and utilization of business services is a major part of our job.
Setting goals and conducting quarterly reviews to detect gaps in customer involvement; i.e., scheduling and executing quarterly reviews
Handling client complaints and problems in a timely way is essential.
Coordinating with the marketing and sales divisions to come up with fresh campaigns and business concepts.
Advice and assistance on how to increase consumer engagement and build long-term connections are provided.
Responding to all client inquiries and directing them to the most suitable source for more comprehensive information.
Maintaining compliance and adhering to the terms and conditions mentioned in contracts on behalf of the organization
Ideal Engagement Manager
An engagement manager should have a minimum of four years of customer service experience and a bachelor's degree in business or marketing to be considered. It is one of the essential talents that an EM will possess to problem-solve on behalf of the customer. Additionally, communication skills will be required since the EM will interact effectively with the customer.
Qualifications
To further pursue your career as an engagement manager, you must have previous customer service and consumer relations expertise. In addition, a bachelor's degree in business or a similar area is beneficial in developing the effective business communication and management knowledge and abilities required for success. 
Skill-Set
The position requires a pleasant attitude as well as the capacity to handle tough issues. Customer connections, particularly between businesses, are a major duty of the position.  Additional credentials include excellent leadership abilities and shown professional experience as part of a team to achieve client objectives. In addition, the capability to supervise team members to increase productivity and fulfill project deadlines while remaining within budget is required for this profession.
Different Types of an EM
There are various types of engagement managers, where Customer EM being more common. 
Customer Engagement Manager. The job of a customer interaction manager is to guarantee that consumers are talked to by actual people who are sympathetic to their situation, irrespective of the platform via which the complaint was lodged. In addition, the EM is in charge of empowering and developing the necessary abilities among other workers to address issues as they occur in the workplace.


Employee Engagement Manager. A director of employee engagement will have greater control over developing strategies to increase employee engagement. They will also be in charge of programs that promote engagement, such as employee recognition programs, support services, health & wellbeing programs, and other activities intended to create a positive workplace environment.


Marketing Engagement Manager. A marketing EM is somewhat similar to a client engagement manager but has the responsibility of engaging clients through utilizing marketing channels, i.e., social media and digital media platforms. By communicating or engaging clients through social media platforms, they inform them what's going on in our business, how we have a competitive advantage, etc. They also respond to clients through these channels and engages them. In some companies, this role is also played by Marketing Managers.


Community Engagement Manager. In this position, you will be responsible for developing public engagement strategies to change communities, manage the finances of a program, and address fundraising problems. Organizing teams of volunteers to promote social activities, among other responsibilities.
How to Become an Engagement Manager?
Normally, you would spend two years as a BA and then return as an associate after completing an MBA program. In your first year as a returning associate, you would begin to function. Still, you would not be formally recognized as one -this is the concept of the Junior Engagement Manager. It takes a little longer for people who are not returning from the MBA program or have previously worked as BAs to transition into JEM roles (the main difference between Associate and EM is the bonus and not even the basic salary). It also takes longer for people who have previously worked as BAs to transition into JEM roles.
How Much Money Does it Make?
Considering gratuities, bonuses, and overtime pay, an entry-level Engagement Manager with less than 1 year of experience can expect to make an average total compensation of $60,109 (bonus, commission, and overtime pay) survey of 23 salaries. Based on 437 salaries, and early-career EM with 1-4 years of experience can expect to make an average total of $66,024 each year. EMs in their mid-career make an average total pay of $83,328 per year, according to 397 salaries collected from anonymous sources. Based on the survey of 362 salaries, an experienced EM with 10-15 years of experience can expect to make an average total pay of $107,266 per year. Employees in their late-career (20 years or more) receive an average total of $121,069.
Importance of Engagement Manager
An organization's ability to connect with clients is its fuel. And even if an organization is very excellent at it, we can all improve our skills and maximize the fuel available. It is becoming more important as the company's marketing efforts increasingly rely on social media to communicate their messages. In bigger organizations, the term "engagement manager" may also refer to a person who "manages" the involvement of workers in their personal lives outside of the workplace.
Job Titles Alternatives
Like most other job titles, an engagement manager has two basic titles, i.e., Junior Engagement Manager (JEM) and Senior Engagement Manager (SEM). However, just like different EMs, one can be called a customer engagement manager, employee engagement manager, and community engagement manager. 
Frequently Asked Questions
Which companies are best for working as an EM? McKinsey & Company, Oliver Wyman, Zillow, Workday, Deloitte, IQVIA are some of the companies having the highest ratings and offering more salaries for EMs. 
Can I become an EM after having a science degree? Yes, but you need to have a strong skill-set to make up your mark in this industry because of differences in the educational background.
What to add to your CV to make it suitable for the role? Add relevant experience, effective communication skills, related projects (you have worked upon), leadership qualities, and show yourself a social person.
What Is an Engagement Manager?