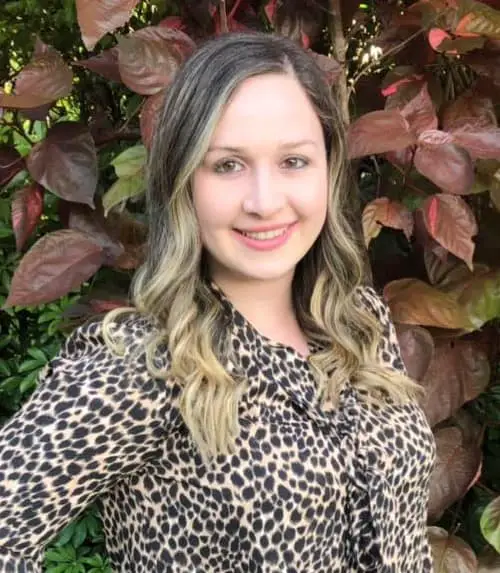 When it comes to discovering your dream career, some people know exactly what they want to do when they "grow up" from the time they are in kindergarten. I was not one of those people. In the spring of 2013, I was a senior at my university, getting ready for graduation and unsure what career path loomed ahead. I took on four internships in public relations and marketing during that time and worked part-time as a peer advisor at UCF Career Services during my senior year. However, one phone call from my dean completely changed my world and led me to the company where I still work eight years later. The topic is 'Career in Community Engagement.
My name is Valerie Moses, and I'm a Senior Relationship Manager at Addition Financial, a credit union just north of Orlando, Florida. The title can be a confusing one, but to sum up my role, I manage community partnerships and public relations for our organization and look for ways to elevate our brand throughout Central Florida. As a college student, I had no idea that this type of career existed, but it has been an incredible journey.
How was your University time?
My college years were some of the best four years of my life! Growing up in South Florida, I decided to attend the University of Central Florida in Orlando, about three hours from my hometown. UCF is the second-largest university in the United States and is located in a major city, so I knew there would be plenty of ways to get involved on campus and in my community. I was accepted to the Burnett Honors College at UCF, a program that offered smaller class sizes, a specialized advisor, community service initiatives, and even its student organization, where I served as an officer for two years. Having a leadership role in a club on campus was amazing – I gained event-planning experience (I even hosted open mic nights and Harry Potter-themed scavenger hunts to raise money for charities!), I learned how to delegate and lead a team. I even met some of my best friends to this day.
As a university student, I felt like the opportunities were endless. The summer before graduation, I studied abroad in Europe, with a focus on international events. For two summers, I also gave tours and provided academic advising for incoming Honors students. My biggest advice to university students is to say "yes!" to the opportunities that excite them. Your university years are such a unique time to learn about yourself and the world around you, and when you try new things, you never know what you'll discover! A few years later, I returned to UCF for my Master's degree and graduated with an MBA in 2018.
What does a day in the life look like for you?
In community relations and PR, no two days are alike! Some days are more outward-facing, especially pre-pandemic. I would meet with community representatives to discuss partnership opportunities or teach a workshop on financial topics like budgeting, credit, or identity theft prevention. Other days, I reach out to journalists to pitch story ideas or position credit union employees as industry experts for various financial articles. I write speeches for our team members attending community events, along with video scripts, thought leadership articles, executive communications pieces, and more. I also work with a team to coordinate ribbon-cutting ceremonies for new branch openings, which has been a lot of fun!
Why did you choose a career in this field?
I like to say that I didn't find my career. It found me. As a confused freshman, I had no clue what I wanted to study, so I took a career assessment and wound up majoring in Advertising and Public Relations. I have always loved to write and enjoyed my communications classes, so I enjoyed the creative aspects of this degree program! However, you can take so many different career paths with a major like that, so I was open to any opportunities that arose.
During senior year, I applied for any public relations or communications job that sounded remotely entry-level but didn't hear back from many and felt completely discouraged. In the end, it turned out that the network I built in college would lead to that first job! One day, I received a call from the dean of the Burnett Honors College, who had just met with representatives from Addition Financial about sponsorship opportunities. As the representatives were leaving, one of them mentioned to the dean that they were hiring someone with a marketing or events background who had been involved on campus. They asked him if he had any graduating students he would recommend. Shortly after, he called me and asked if I would be interested in the job. The job would involve promoting the credit union's brand awareness on the UCF campus and managing its presence at various events. Right away, I knew that the job description sounded perfect for me. I interviewed the next day, and the rest is history. My role has expanded and changed a lot over the years, but I still work in community relations for my organization and love what I do!
What was your first job or nuggets from jobs you had that helped you get to where you are today?
My first job was as a student journalist at the South Florida Sun-Sentinel for their TeenLink news magazine. Every month, I wrote human interest articles distributed to all of the high schools in our county, and we received formal training from professional journalists. This job gave me a lot of experience as a published writer, taught me how to interview people, sort through the information I was given and gave me many writing samples I could use to build my portfolio to get into college. While I didn't end up going into journalism, I still do a lot of writing in my job today, and sometimes I have to get that done on a really fast deadline. In addition, I work with a lot of journalists in my job at Addition Financial, and being a journalist taught me a lot about giving a good interview and how to provide the journalists with exactly what they need.
How did you prepare for the interview?
For an interview, it's important to do your research. Get to know the company mission and consider researching the person who will be interviewing you to look for any common ground! Interviews can be intimidating, so I always recommend doing a "mock interview" first. See if your university offers practice interviews, or even look for a list of commonly asked interview questions online and ask a friend or family member to practice with you. In addition, have a few stories in mind in case the interviewer asks behavioral questions like, "Can you tell me about a time when you successfully resolved a conflict?" or "Can you tell me about a time you led a group project?"
Can you provide some book recommendations?
For anyone going into communications, I highly recommend Ogilvy on Advertising by David Ogilvy, the Father of Advertising. It's a classic, and I still use some of his teachings in my writing for work today. I loved Lean In by Sheryl Sandberg and Becoming Athena by Martha Mayhood Mertz as a woman in the workplace. Both are great books to help us navigate gender biases and stand out in our careers.
Things are changing very fast in the industry. How do you keep yourself updated?
For the public relations side of my job, I stay current in a few ways. I joined the Florida Public Relations Association, which hosts educational events and webinars to provide professional development and the latest industry trends. I currently serve as the Orlando chapter's Vice President of Communications, managing their social media, and through that role, I learn a lot from getting to know my fellow officers! I also read PR Daily online and highly recommend it.
Because I work for a credit union (a not-for-profit financial institution similar to a bank), I also try to keep up with credit union trends and news. I read Credit Union Times most regularly and keep up with Credit Union Management Magazine and Credit Union Journal.
I also highly recommend getting to know the business climate in the market where you work. I subscribe to Orlando Business Journal. Consider subscribing to a business journal in your city.
Any advice about CVs?
Structure your CV or resume for the job you're applying for! If the job requires a certain skill set, make sure you reflect that in the jobs you list out or in your skills section. Attention to detail is important. Proofread for any typos, include your most current contact information, and make sure your CV showcases the experiences that will make you a fit for the job you're seeking.
Advice for someone looking for a job?
Your network is everything! While networking will not necessarily get you the job, it will get your resume onto the pile. I would never have even known about my job today if it hadn't been for that call from my dean – in fact, the job was never even posted online! Networking can be scary, but realize that you are building your network every day by getting to know your classmates, internship supervisors, professors, and others.
What else do you do outside of your full-time job?
Outside of work, I host a Wellness and Wanderlust podcast and run a blog by the same name. I do a little freelance writing on the side, and I try to stay as involved as possible in my community. In addition to the Florida Public Relations Association, I also serve on the board of my UCF Alumni chapter and the Young Professionals Board for Harbor House of Central Florida, a domestic unjust shelter and resource organization. I also mentor a high school student through the Take Stock in Children program and remain involved in the ATHENA Women's Leadership program for emerging female leaders.
Career in Community Engagement and Public Relations