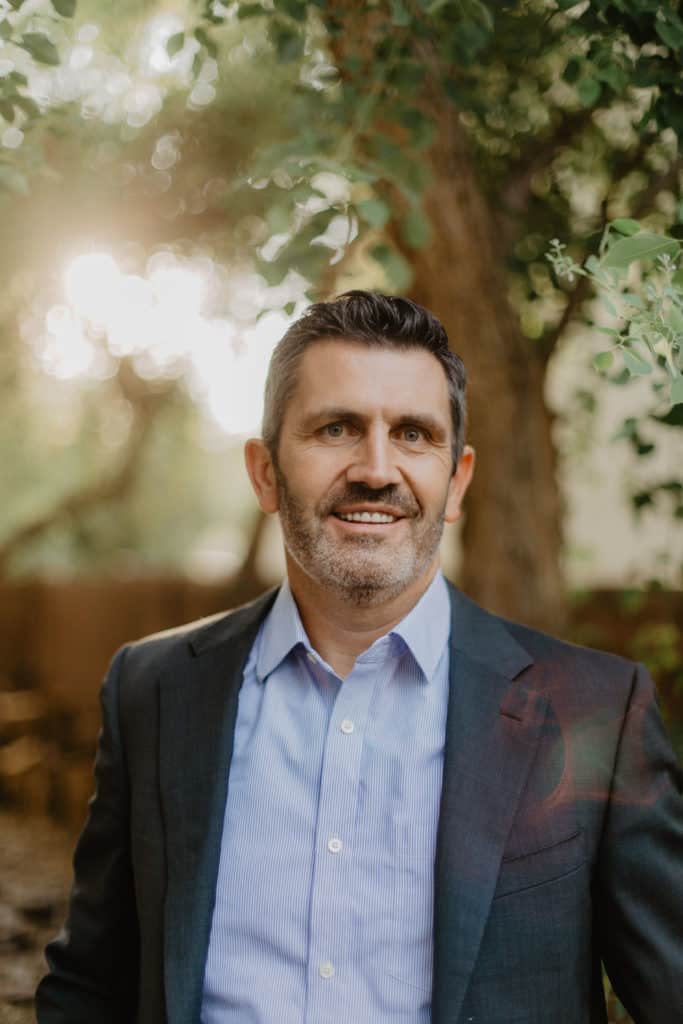 Jeff Heggie is an entrepreneur and success coach with a passion for helping others achieve their biggest dreams. As a coach, Jeff starts with a focus on mindset. Taking his client or their business to the next level always begins with the right mindset. Jeff enjoys using his extensive experience in the banking industry, over twenty years as an entrepreneur, plus his training and experience as a coach to help his clients break through the mental and physical barriers that hold them back. Jeff and his wife, Tamara, both grew up in Southern Alberta but now make Arizona home. Family and sports have always been important to him. He loves spending time coaching or watching his kids. He's a former professional rodeo cowboy and has over twenty years of experience coaching basketball.
More information about Jeff can be found at:
https://beacons.ai/jeffheggiecoaching
https://www.instagram.com/jeffheggiecoaching/
https://www.linkedin.com/in/jeffheggie/
https://www.facebook.com/JeffHeggieCoaching
Podcasts: https://jeffheggie.com/podcasts/
FREE Training www.JeffHeggie.com/momentum
What am I going to do when I grow up? That was a question I asked myself from a young age and continued to ask much past the time in my life when most people would consider me to be grown up. In fact, my oldest kid recently got married, and this question still crosses my mind once in a while.
I think that the reason I'm always asking myself the question, "What am I going to do when I grow up?" is because I'm never settled. There are just so many opportunities and dreams to chase. What do I do now? I'm an entrepreneur and success coach.
But let's take a step back… way back to high school graduation. When I graduated high school, the only thing that I knew was that I wasn't sure what I wanted to become. I was considering a few different options for schools that I would attend in the fall. I had been offered some basketball scholarships to some smaller schools. Still, my focus had taken quite a shift, and the sport I was more interested in at the time was rodeo, so I wasn't very interested in continuing playing basketball.
Fast forward to July. I was in an accident in a rodeo and sustained a bad head injury. At least that's what they tell me. I don't remember any of it. There's a big chunk of my life during that time that I don't remember at all. But apparently, I told my parents to enroll me at a college that was a few hours away from our home. My older brother had played basketball at a school, and he enjoyed his time there. So maybe that influenced my decision. I honestly don't remember.
Over the next few years, I ended up jumping around between three different schools without having many directions set for myself. I was going to go into pharmacy. Change of plans, I didn't like that chemistry class. I was going to go into teaching. Change of plans, let's drop out of school and go to Texas for the winter to rodeo. Finally, I landed at a junior college in their business program, with Entrepreneurship as my major. For the first time, I was taking classes that I was interested in and really enjoying. Enough that I graduated with honors. But not enough that I wanted to continue to go to school and get my bachelor's.
After graduation, I was fortunate enough to be offered a great job with a bank. I turned it down. Why? Well, a real job like that would really interfere with my rodeo schedule. Plus, I wanted to be an entrepreneur, not work for someone else in a bank. But later that fall, I had some second thoughts. I was married and had a kid on the way. Maybe growing up and getting a real job was inevitable.
I went back to the bank and was lucky enough that they still hired me on. To my surprise, I absolutely loved the banking industry. I was able to apply so much of what I learned in school to what I was doing, but more importantly, they offered endless training and continuing education. It was my boss at the bank that turned me into a life-long learner and an avid reader. The bank offered me so much opportunity to grow within their organization. In a few years, I went from being a personal banker to a branch manager. My future with the bank was bright!
With all the opportunity that I had in the bank, along with incredible benefits, you'd think I would be satisfied. But I wasn't. I still had that entrepreneurial itch. I had started to get into real estate. I bought a few duplexes and a mini-storage facility. 
I loved spending time with my business clients at the bank and hearing their entrepreneurial stories. There was one particular client that I enjoyed spending time with because he had started so many different businesses in different industries. At the time, he had a manufactured log home business that was booming. One day, I was sitting in his office talking, and he had an artificial stone veneer catalog on his desk. Artificial stone veneer is the fake stone you see on the front of houses, fireplaces, etc. We started discussing stone, and by the time I left his office, I had decided that I would start a stone manufacturing company with him as my partner. This was in the second quarter of 2005.
I had no experience in the industry. But I was enthusiastic and wanted to build a company. I found someone in Missouri that was willing to teach me the process. My new business partner was able to secure the investors that we would need to get started. This was the beginning of an incredibly steep learning curve. I made a lot of mistakes along the way, but I also had a lot of success. I started out doing everything myself. I went to Missouri and learned the process. I set up and ran our first production facility. I was in charge of all the sales, accounting, distribution, and everything else you could (or couldn't) imagine.
Over time we grew, and my responsibilities evolved. We had a manufacturing facility in Alberta, Canada (the original one) and another in Utah. As we faced different challenges in the market and the economy, we had to pivot several times. We eventually opened our own stores and got into retail sales, and in 2017, we got out of manufacturing together. Unfortunately, we were faced with too many obstacles during the COVID pandemic and, after 16 years, closed the business down at the beginning of 2021.
During my years running my company, I had numerous opportunities to mentor people. I was able to speak to business classes at a few different colleges and work as a judge in their business plan competitions. Throughout my years running the company, there were many times I would be sitting with one of my partners and CFO talking about situations we were dealing with, and I would tell him that one day I wanted to use all the experience I was gaining to be a business coach. From my interest in coaching, I took several courses and certifications as well. But I never actually took steps to start coaching.
One day my partner and CFO told me that he had someone that I needed to meet. When I met this person, I found out that he had a very similar background in a manufacturing company, but he was now a very successful business coach. After a conversation with him, I eliminated some of my personal limiting beliefs and decided to take the step to start coaching. I was already certified as a mastermind facilitator and started with that. I brought business owners together in a mastermind group to teach and improve their businesses. This expanded into one-on-one coaching with clients, and eventually, I added group coaching, courses, and podcasts. 
I haven't mentioned that I've also been a basketball coach during most of this time (the past 20+ years). Over the past couple of years, I have noticed that many of the things are teach entrepreneurs about themselves and their businesses are just as applicable to athletes. So, in addition to entrepreneurs, I also coach athletes now. 
My most popular program is called High Achievers Mindset Secrets. This program helps entrepreneurs and athletes develop a powerful mindset and unlock their true potential. To be a coach, I've learned a lot through my education, continued learning, and most importantly, from my experience. I've had a lot of success, and I have failed a lot. I can help my clients accelerate their lives and businesses by bypassing many of the learning experiences that I had to go through. So today, I'm helping high achievers (entrepreneurs, athletes, etc.) through my courses and as a personal success coach. I love what I do. But I'm still not sure what I'm going to be when I grow up!
What Am I Going To Do When I Grow Up?