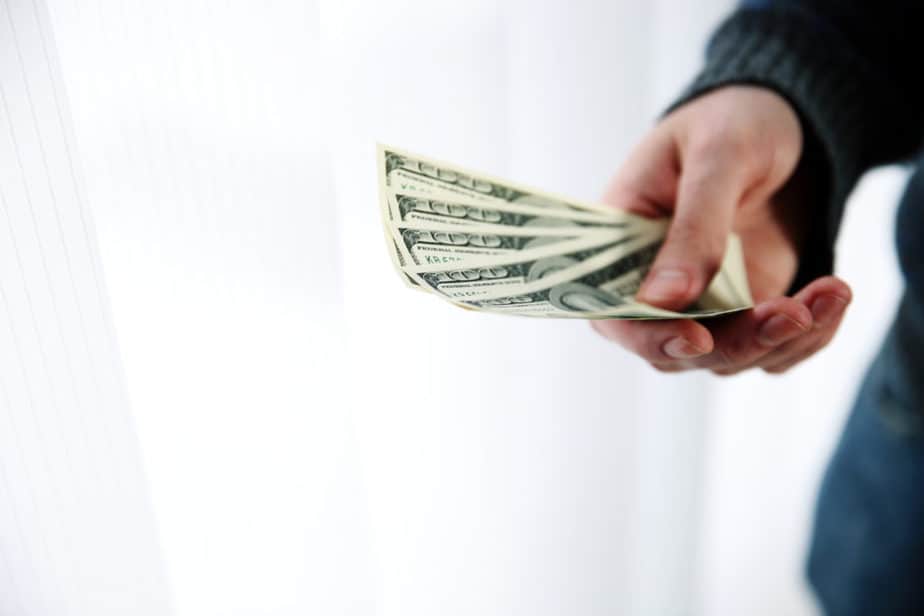 Here we are to see the answer to the question 'Does Michaels Pay Weekly?
Introduction
Michaels Stores, Inc. is one of the largest specialist providers of arts, crafts, framing, floral, wall décor & merchandise for Makers. Michaels functions in the US & Canada by operating more than 1,252 stores. The company was founded by Michael J.Dupey in Dallas, Texas in the year 1973.
Michaels is headquartered in Irving, Texas, US.
Michaels Company employees praise the positive culture & working experience of the company. But, on the topic of hourly pay provided by the company, employees give mixed reviews.
Working hours of Full-Time employees
Full-time employees of Michaels work 32 to 40 hours a week. Sometimes they also have to work overtime because of other workers getting sick on holidays.
Some employees of the company say that it rarely hires more employees for full-time positions.
Working hours of Part-Time employees
Employees who are working for part-time positions are expected to work between 19 to 30 hours a week. The management team schedules part-time employees a schedule of 4 to 6 hours shifts for every day of the week.
If any part-time employee works minimum days in a week then the management team will plan other schedules by adding up more hours in working days. So that the working quota gets completed.
Shift Hours
The common shifts of Michaels are like
5 AM to 10:30 AM.
6 AM to 11 AM.
7 AM to 1 PM.
7 AM to 3 PM.
11 AM to 5 PM.
2 PM to 7:30 PM.
3 PM to 11 PM.
5 PM to 10:30 PM.
The shift's timing can vary from store to store. But most of the stores follow these shifts.
Salary Pay
Michaels pays once in two weeks. The pay period starts from Sunday & lasts on the second Saturday. Payments will be completed on upcoming Thursday by concluding the two weeks working period.
Mode of Payment
It is up to the employee on which basis they want to get paid. This includes direct deposit, a paper check, or a payment card.
Raise in Pay
Employees of Michaels get a raise in payment in the June month of every year. They get a 3 percent increase in pay. But, the main point is that the rise in the salary depends on the performance of the employee.
Like if the employee makes $10 per hour with a good performance report. Then the employee will get a raise up to 3% of his/her present payment i.e. hourly pay will get raised from $10 to $10.30.
Break Policy
The company provides its employees a two paid 15 minutes break once after completing a work of 8 hours or more than that. There is also an unpaid meal break of 30 to 40 minutes once after completing 6 hours of a work shift.
Dress Code
The dress code is different for each of its stores but employees are provided with casual wear. Employees will be allowed to wear company-issued polo shirts or other types of shirts or blouses which should not have letters printed on them. The company will provide a vest which should be worn over a shirt.
Khaki, jeans, or other solid-colored pants are allowed for bottoms. Comfortable shoes are allowed such as sneakers.
Tattoos, colored hair & body piercing are allowed but the condition is that it should not be on the top of the body. This means it should not be at a noticeable place of the body & it should not be offensive. 
Other Positions Salary
Sales Associate
Sales Associate of Michaels earns $12.25 per hour. Weekly will be concluded at $490. And yearly will be around $25,480. Employees of these chains say that approval of overtime working hours is very limited. But it's not impossible. By concluding some of the overtime work salaries, the yearly salary will be around $26,000 to $27,000.
Cashier
The cashier of this company makes $11.30 per hour, which means weekly around $452 & yearly around $23,500. The cashier job is a little stressful & also difficult.
Stocker
Stocker of these companies makes $11.35 per hour, which means weekly around $454 & yearly around $23,600.
Part-time jobs for this position are very much available. Employees have to work up to 20 to 25 hours a week. And yearly salary for these positions on a part-time basis would be $15,500.
Framer
Framers of these companies make $11.85 per hour means weekly around $474 & yearly around $24,640.
Framing Manager
The framing manager of this company makes $14.90 per hour means weekly around $596 & yearly around $30,990.
Support Specialist
Support Specialists make $18.80 per hour means weekly around $752 & yearly around $39,100.
Store Manager
The Store Manager of this company makes $77,300 per year. Adding up to these, the Store manager also gets an annual bonus of $5,000 to $7,000.
Salary for these positions can vary around $57,500 to $92,300.
Conclusion
Michaels is a part of the Michaels Companies, Inc. Michaels has been in the industry from the past 48 years to the year 2021.
As of now, Ashley Buchanan is the CEO of Michaels. In 2020, Michaels had sales of approximately $5.3billion. In March 2021, Michaels parent company "The Michaels Companies" approved to get acquired by venture capital firm Apollo Global Management for $3.3 billion. And within one month, the acquisition process got completed.
Frequently Asked Questions
1. Does Michaels pay weekly or biweekly?
Answer: Michaels pays once in a two weeks manner. The pay period starts from Sunday & lasts on the second Saturday. Payments will get approved on upcoming Thursday by concluding the two weeks working period. So, employees will get paid twice in the month.
2. What benefits does Michaels offer?
Answer: Employees of Michaels get benefits like a retirement plan, health insurance, dental insurance, vision insurance, employee discount, tuition reimbursement, etc.
Does Michaels Pay Weekly? And its salary