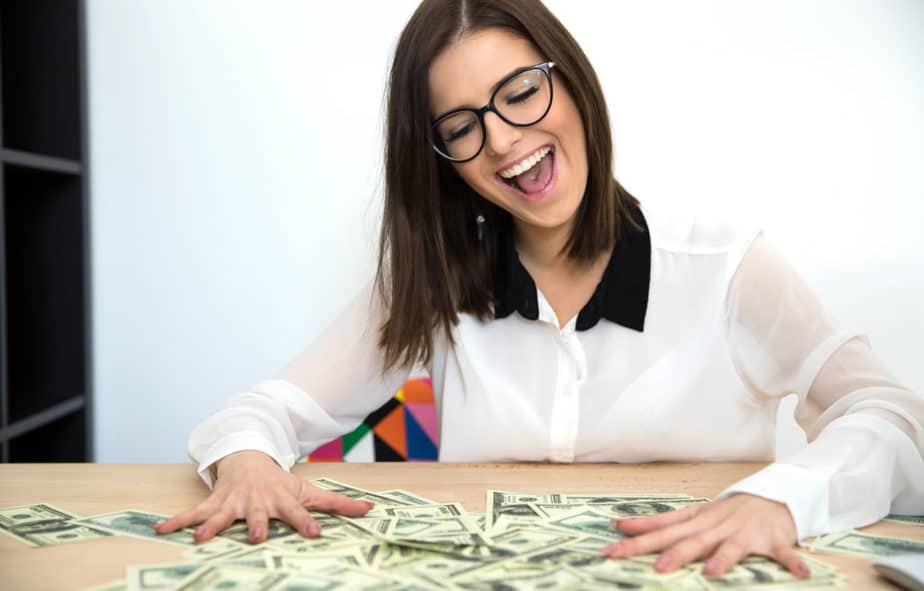 Introduction: 
Cashbacks are something that all of us don't want to miss. Taking note of this very tendency of the customers, certain platforms offer cashback to you when you purchase from different brands listed on that platform. One such app is Ibotta. Ibotta is a great platform to check out if you want to earn cashback rewards on shopping. This is because it has a partnership with over 1500 brands. But one thing that almost every one of us might have pondered upon is 'How does Ibotta make Money?'
So in this article, we will explain to you the working model of Ibotta and other such details which can help you improve your cashback experience. 
Understanding what Ibotta is: 
Ibotta was started in the year 2011 by CEO Bryan Leach and is headquartered in Denver. The company is one of the leading US platforms where you can avail of cashback rewards on your purchases. The popularity of the platform can be confirmed by the fact that the company claims to have returned more than 860 Million USD in cashback to different people registered on its website. 
The company has partnered with over 1500 brands to allow the customers to earn cashback on the majority of shopping. Various brands that have partnered with Ibotta include grocery products, health-related, beauty products, entertainment, pickup, etc. earlier it was limited to only grocery stores but gradually it partnered with various brands selling mobiles, electronics, and other such items. 
The interesting part about Ibotta is that you will get cashback on both online shopping and in-store shopping also. The platform operates both on desktop (with a browser extension) and mobile phones (both Ios and android). 
To get cash back rewards on the in-store shopping, you have to upload a photo of the receipt on the app. The app is not restricted only to the provision of cashback rewards; it also suggests various brands and stores where you can avail of this cashback and who are the partners of Ibotta. The app claims that it has been downloaded over 30 million times in the year 2019. 
Working of Ibotta platform: 
Ibotta's business model is based on addressing the customer and retailer's needs. Customers are satisfied because they are earning some cash back on the shopping which makes the products cheaper. Similarly, retailers' wishes are fulfilled because they want more customers. So Ibotta partners with various retailers and brands and attracts customers by offering cashback rewards. 
So, if you want to sign up for Ibotta, you will first be asked to answer some questions. These questions are based on your purchases, your preferences, etc. In this way, Ibotta customizes the offers and personalizes them to fit individual users. In this way, you would be able to get various offers and earn money. After completing the questionnaires, you will see a list of offers based on your answers. You can add them to your Ibotta account and use them to earn money at the appropriate time. 
The best part about the working of the app is that even if you have purchased some items in a store, you can avail yourself of the cash rewards. Make sure that the items you are purchasing from the store are there on Ibotta and can fetch you cashback. This can be done by scanning the barcode. Once you have made the purchase, upload a clear picture of the receipt and you will get a notification of cashback in a short time. 
To get the cashback on the receipts follows the steps below: 
Click on the navigation bar where you will see the redeem option. 
You will see a list of retailers and stores to choose the appropriate store from where you have made the purchase. 
It will ask you to take a picture of the receipt. Upload it and click on finish. 
If the receipt is long, you can click on the add section button. 
A detailed answer of how ibotta makes money: 
Ibotta makes money through different methods. The first one is affiliate commissions. It means that it earns some commission from the different brands registered on its platform. So now you know that whenever you make a purchase, the company will get some commission. 
The second method is advertising services. You will see various advertisements on the platform. So it's obvious that the platform will charge some money. Advertising is indeed a great way to make money.
The next popular method used by the platform is to sell the aggregated and anonymized data to other businesses. 
Let's understand in detail how all these techniques work and how Ibotta uses them to make money. 
An affiliate program refers to a system in which affiliates like Ibotta are paid a commission for referring their products and services to the people. By now, you know that Ibotta enters into a partnership with various brands. So Ibotta also refers to various brands to its users and therefore gets a commission on every purchase made by the user. 
So the first way of earning money is through commission paid by these brands. These advertising partners include various companies like Walmart, Coca-Cola, Kellogg's, and much more. So when any person purchases a product of a registered brand, ibotta will earn a commission for that successful redemption. 
One question that comes to mind is how much commission does Ibotta earn from the sales of these brands? The answer varies according to different brands. Ibotta and the partner brand negotiate in advance the commission or amount of money that will be paid to Ibotta on each purchase. Based on the overall purchasing volume, the commission varies from three to ten percent. For example, if you have purchased a product for 100 dollars on Ibotta or earned cashback from Ibotta for in-store purchase, the company will earn almost 10% commission from the brand and might return 3-4% of the money to you in cashback returns. 
Another thing that you must have wondered is why are brands paying Ibotta? 
This concern is genuine because brands are already spending on advertising and incurring other such costs. So it's obvious that they would not like to make one more expenditure. But here's a list of reasons as to why brands pay Ibotta a commission for the products sold on its website: 
Ibotta serves as an additional platform from where the brand will be able to attract buyers: 
The first reason for the brands to pay affiliate commission to Ibotta is that the website is an additional medium to attract buyers. Since Ibotta offers cashback on shopping, it is natural that people will be attracted to the site for shopping. Since a brand is registered on Ibotta, the customer might purchase that brand to earn some cashback. 
This will ultimately help the brand to increase its sales and revenue. It will also help get early recognition among buyers, and then they can use this brand visibility to make permanent customers. 
Brands can reach an ideal target audience through Ibotta: 
The second prominent reason for the brands to pay some commission to Ibotta is based on Ibotta's popularity and the users. If we look at the composition of Ibotta's users, we can see that females are predominant. Also, Ibotta has been able to make a significant presence among the rich people whose usual income ranges between fifty thousand to one lakh USD in a year. 
This composition shows that brands can get an ideal target audience on this platform. Since women are mostly engaged in shopping, the brands can gain visibility among women through Ibotta. Also, the millennial crowd using Ibotta can become prospective buyers of luxurious brands. In this way, brands can reach the exact target audience that they are looking for and this is possible only by paying an affiliate commission. 
Brands can easily track the return on money that they are spending on Ibotta: 
Another great reason for Ibotta getting paid by these brands is that Ibotta has deep linking technology. This deep-linking technology allows the brand to track if the money they are spending is giving returns or not. The brand can see the number of customers that they have gained through Ibotta. This helps them to choose wisely if the platform is helping them widen the reach or not. 
Besides knowing the return on the money, the brands can also understand which products are in demand. Through this linking technology, they can see which products are most popular among consumers. Based on that data, they can plan future actions, marketing strategy, the need for improvement in products, etc. 
Ibotta's user-friendliness further helps brands to gain buyers: 
The last but not the least reason for brands to pay a commission to Ibotta is its user-friendliness. We know that Ibotta can operate both on desktop and phone. Also, you can earn cash rewards on both online and offline shopping. Given these benefits, it is likely that customers will be attracted to the platform for shopping. 
This user-friendliness is helpful for brands because sometimes the customers might want to shop for a particular brand but due to certain issues like website problems, fewer payment methods, no familiarity with the brands' website, etc. can become a hurdle. In that case, they can easily shop through Ibotta which interacts with customers through different platforms and makes itself user-friendly. Also, Ibotta can help in circulating the offers or discounts offered by different brands to its users, thereby bringing some additional customers for the brand. 
Due to all these reasons, the brands pay Ibotta some commission, and Ibotta can make a good amount of money. 
The next method used by Ibotta is through advertising. We all have seen that when we use some platform like Ibotta, we see various advertisements in the form of videos or other pop-ups. These advertisements ultimately help the platform to get some money from the brands. The funniest part about these ads is that users might not see videos completely and even ignore the pop-ups. 
Nevertheless, the brands feel that advertising on Ibotta helps them in promoting their products because of Ibotta's popularity among the masses. The huge popularity can be estimated from the fact that it became the third most used shopping app in the US in 2017. Also, before availing of the offers, the users need to do a task like watching a video, answering poll questions, etc., which also helps in creating awareness about brands. 
Because of all these reasons, the brands pay the Ibotta platform for showing these advertisements. The payment method for this advertising can be either a fixed fee or a fee per ad. This advertising payment also helps Ibotta make a good amount of money. 
Another method that certain platforms like Ibotta are believed to use for generating money is selling the data. This method is not publicly revealed. But still, Ibotta can earn a good amount of money by selling some aggregated and anonymized data. 
Aggregated means that the summary of all the transactions and popularity is calculated, and anonymized means that the identity of any particular user is not revealed. The purpose of this data is to help the brands in streamlining their marketing strategy. 
For example, accurate consumer data showing the most preferred price of a particular product will help the company to decide the price for its next product. Also, based on consumer behavior the companies can formulate their marketing strategy and decide if they need to change their existing policies. In this way, the companies make ideal use of this data without hurting anyone's privacy. 
In return for all this data, Ibotta gets a certain amount from the brand. One thing to note here is that the brand makes an offer to Ibotta for selling this aggregated data to them. Based on the type of data, and other such factors, Ibotta will be paid a pre-decided amount. 
Does this selling of data mean that your privacy is at stake? 
Once you know that Ibotta makes a certain amount of money through selling data, you might likely feel privacy concerns. But please remember that a user's personal information (like name, email, phone no., etc.) is not compromised or sold to any third party for making money. In reality, they sell aggregated data, which is not concerned with a single person. Even if they want to share the information of the user, they will ask for consent. So you can be sure that your privacy is handled with care. 
Another popular and the most common way through which most companies earn money is through capital funding. Ibotta has also raised a significant amount of money through funding. Crunchbase data reveals that Ibotta has raised almost 92.9 Million USD through seven rounds of venture capital funding. The company can gain investment from prominent names like Teamworthy Ventures, Harbor Spring Capital, GGV Capital, Koch Disruptive Technologies, etc. 
When the company was started in 2012, the founder got seed funding of almost three million USD from prominent businessmen like Tycho Howle, Larry Sonsini, etc. It also infused more cash in subsequent years like 20 Million USD in 2014, 40 Million Dollars in 2015, 25 Million USD in 2017, and so on. SO we can say that these findings are also a way for the company to get some money for expansion and growth. 
Other apps launched by Ibotta: 
Ibotta has not restricted itself to only the cashback platform. It is diversifying its services and launching some new apps to earn additional revenue. For instance, the company has also launched a payment solution named Pay with Ibotta in the year 2019. The app was designed to enable the users to pay the money for shopping through the Ibotta app. Though the company faced stiff competition from popular digital payment platforms like Apple Pay and Venmo the company earned a good amount of money. 
Final words: 
Ibotta is a great platform that can help you earn a good deal of cash back rewards on shopping for various brands both offline and online. But it's common to wonder how Ibotta makes money when they are giving cashback to the customers. So we looked at different methods like affiliate commission, advertising, sale of data, launching various other apps, and funding from investors. Through all these techniques it has earned a good amount of money. But one thing that is worth mentioning here is that they have tried to improve themselves on every occasion, and this is why it has gained the dominance that it enjoys. 
FAQs (Frequently Asked Questions)
Q1: What can I do to stay updated with my ibotta offers? 
Ans: You can stay updated easily by clicking on 'New Offers. You will see that the offers are updated almost daily, and you can check them easily. To keep track of these offers, you can add them to your account. Once you click on 'add to your account, you will be able to view these offers under the 'Your list' column. 
Ques 2: Who is the founder of Ibotta, and how did he get this idea to start a cashback platform? 
Ans: Ibotta was founded by Bryan Leach. He was born in Kenya in the house of a car salesman. After shifting to Atlanta in 1980 he saw the working of a startup named Harbinger Corporation. After completing his law degree, he became a partner at a law firm. One fine day when he was returning from Brazil after attending an arbitration conference, he saw a lady taking a picture of a receipt. The idea was to get reimbursed for the expenses. 
Seeing the lady, Bryan got an idea to make something that could help earn cashback rewards even on shopping receipts. So he decided to resign and started Ibotta. Gradually he collaborated with various investors and famous brands and became a unicorn company in 2019. 
Ques 3: How can you earn a good amount of cash back rewards on the Ibotta app? 
Ans: To earn a good amount of cash back rewards on the Ibotta platform, follow the following steps: 
Prepare a list of the grocery and other items that you want to purchase before opening the platform. This step is vital because it will help you reduce the useless expenditure that you incur after seeing offers and discounts. Also, don't limit the use of the Ibotta app only to grocery items. You can also get cashback on alcohol (this option was added in 2014), electronics, mobiles, and other items (since 2016). 
After opening the app, look for offers by the name of 'new offers, 'best value, 'buy it again, For you, etc., and add them to your account. 
Next, try to look for bonus opportunities on the Earn more tab. 
Then you will go back to the list, and against each item, you will write whether it is available on Ibotta. This step will help you stay organized. 
Before making the final purchases, click the fetch rewards options that will help you see some special offers. 
Let's make the final purchase. If you are in a store, use the barcode to check the availability of items on Ibotta. Also, don't forget your receipt because it's the ultimate step for cashback. 
Lastly, try to withdraw cashback rewards after reaching the twenty-dollar mark rather than a gift card. The rationale is that you can use this money to earn some extra interest by putting it in a savings account. 
Besides purchases, you can also make a great deal of money on Ibotta by referring the app to your family and friends. You will get 20 USD for each new member. So don't miss any opportunity to refer to the app. 
Ques 4: Do you need to pay any fee to Ibotta for availing of cash back offers? 
Ans: No, you don't need to pay any fee to Ibotta if your account is active. But if your account is inactive, you will need to pay 3.99 USD per month for maintenance. Here also, you are not asked to pay money through a bank account but through the cashback rewards that have been earned through Ibotta. The deduction will continue till the balance comes to zero. 
How does Ibotta make Money?- Ibotta Business Model