Many people don't understand what an accountant executive does. They think the only thing one needs to do is crunch numbers and use accounting software, but there's more to it than that. let us know about that the Accountant Executive Resume Examples, Skills.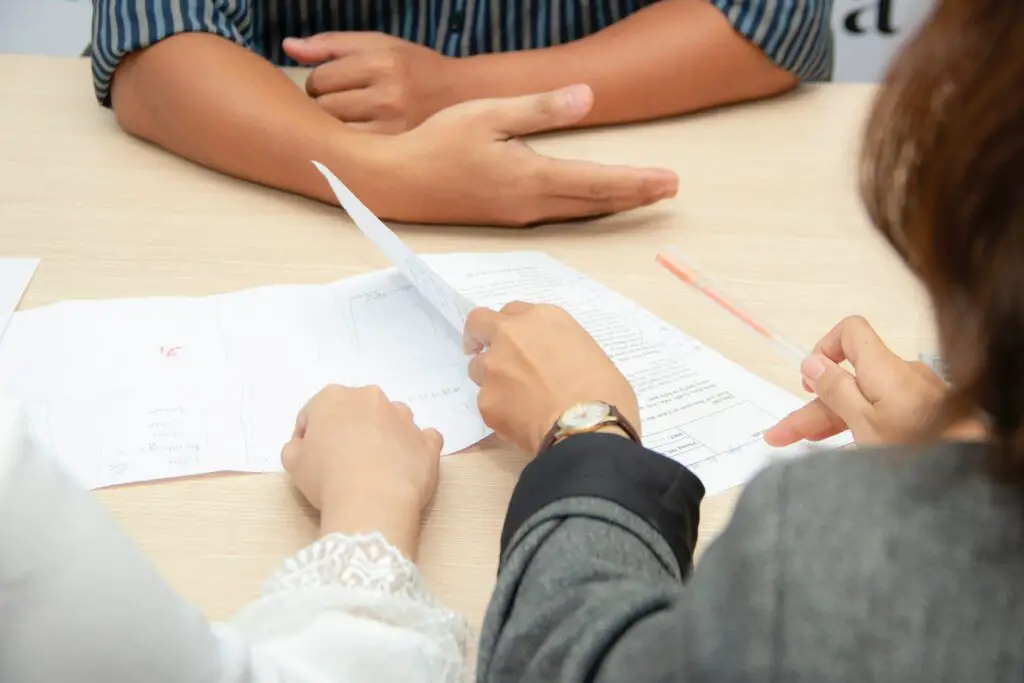 At its core, the job of an accountant executive requires them to be knowledgeable about how businesses work and what they need to make decisions. An accountant executive must have a long-term relationship with their clients. They must understand what they need, how they work, and what the company needs to run.
Skills of Accountant Executive
As a successful accountant, you might expect that the skills you need to possess are simply numbers-related. And while a thorough knowledge of arithmetic is indeed helpful, it's not all there is to be a great accountant. Accountant Executives also need to have excellent time management skills as well as an ability to maintain composure during challenging situations. In this post, we explore some of the key skills for accountants who want to leap entry-level professionals up through CPA and CFA levels.
Problem-solving Abilities
You can teach people how to do math or keep records, but you can't teach them how to think. A great accountant should be able to sniff out and solve problems without assistance from someone else. This means knowing how and when to take notes and organize your thoughts so that you don't waste time on tasks that will lead nowhere. Sit down with an experienced accountant executive and they'll tell you that this is the most difficult skill to master.
Writing Skills
Sure, you need to know how to crunch numbers—but you also need to be able to communicate your findings in writing. Whether you're creating reports or writing documents for internal use, good writing skills are essential for accountants who want to advance in their careers.
Excellent Communication Skills 
Communication skills are the core of nearly every job performed in an office or business environment. And while you might not spend your entire day in meetings, you will spend a good deal of time communicating in meetings. As an accountant, this could be in the form of presenting findings to clients or stakeholders during a project or working with auditors to understand financial information provided by management teams. This is a tough job for those who do not like speaking to others. Accountant Executives must be able to communicate daily on current and past financial operations. They perform this task with the staff and the CEO of the company, as well as any potential investors.
Ability To Multitask
Accountant Executives are constantly juggling tasks. Switching gears from one task to the next is a given. They have to be able to do so without getting confused or overwhelmed. To be an Accountant Executive, a person needs to be able to multitask continuously. Many accountants require a more focused focus on a single task only, but others only need to switch from one task to another quickly and easily.
Ability To Manage A Complicated Group Of People
Accountant Executives have the responsibility of building, maintaining, and keeping on track with the company's financial operations. For this reason, they must keep up with all the different parts of their company at any time for any reason. In addition, these professionals are in charge of managing other employees on staff and leading meetings when necessary. 
Ability To Think Critically
Accountant Executives must be able to make decisions quickly and efficiently based on the fact alone, as opposed to their own opinions or emotions. They must be able to effectively analyze data and make cogent decisions based on the numbers alone. Since Accountant Executives are in charge of the finances of their company, they must be able to think critically before making any major decisions when they are in charge. Even if it's just thinking about worst-case scenarios or what happens next if something happens, these people have to have the capability to think critically about everything that is going on around them.
Skill At Negotiating
Accountant Executives must be able to communicate, maintain relationships, and negotiate on behalf of the company as a whole. That means they must be able to communicate clearly with the CEO, other employees, and potential investors, all while keeping everyone on the same page.
Main duties of an Accountant Executive
An accountant executive is a person in charge of managing all the accounting and finance for a particular company. While this might sound like an easy job, it can be very demanding and stressful. Accountant executives must ensure that everything is in order, answer questions from employees and other members, manage payroll duties, work with company finances, handle taxes for the company's products and services, maintain the company's accounts payable and receivable records. In the modern world, accountants are trained in business management and accounting disciplines. 
Accountant Executives need to evaluate potential risks and disasters to a company or business. They have a very critical task as they handle all financial information of the company. Accountant Executives also have a very important job as they can play a vital role in managing cash flow for respective companies. Accountant Executive also has a key role as they can conduct financial analysis, back up their claims, and produce information to all concerned. Accountant Executive roles can be very challenging and full of responsibility as we make sure that the company runs smoothly and makes things happen.
Accountant Executives can be responsible for many things, like:
As an Accountant Executive, you need to do the following: 
Accounting is how people keep track of who owes them money or how much they owe others. It includes the record-keeping of the economic events that take place in a business or organization.
Accountant Executives are responsible for recording transactions for various departments/departments within a company. Accountant executives are also responsible for creating reports. These reports include budgets, sales, expenses, payroll information, and other important information to make sure that accounting records are accurate and up-to-date.
Accounting involves making sense out of the numbers involved in financial transactions.
The Accounting Executive Resume Objective
Most resumes that are written for accounting professionals include an objective that gives a summary of the candidate's professional goals and then highlights their relevant qualities related to the position for which they are applying. It should be written in such a way that it can be used successfully for any accounting position. Include your goals and also indicate how you developed the necessary skills to achieve them while staying on track with your chosen career path.
Why is an accounting executive resume objective important?
Accounting is all about numbers, and frankly, that is why an objective on your resume is important. It helps the hiring manager see a bigger picture of how a candidate will fit in with their company. An accounting executive's current career direction can be summarized in three main points: 
A balance of leadership and staff management skills, 
Personalized service to clients, and 
A strong background in finance and business management.
For aspiring business professionals, the objective on their resume tells an employer what they expect to achieve in their career. Without it, you leave an employer wondering if you are interested in the job. An objective will help guide your career path and help you to build your resume with each experience gained.
How to create an accountant executive resume objective?
If you are looking to get your foot in the door of an accounting firm or need to update your resume, you must tailor your resume for the position. A functional, yet generic resume is out of date and won't get you noticed. Crafting an accountant executive resume objective can be tricky but if it's done right, it will help the process go more smoothly.
To start things off, let's walk through what bullet points should look like on a general accountant executive resume objective. You can use these bullet points as a template to customize for your resume.
The most important thing you must remember when tailoring your accountant executive resume is to focus on what you can do for the company and the exact position that you're applying for. Here's a list of bullet points that you can use:
Provide accounting and financial services to clients within the company.
Review and audit client statements and provide detailed reports.
Ensure the client is compliant with rules and regulations.
Provide accounting services for the company.
Work with the controller to ensure that the company is correctly billed.
Execute financial reports or studies to ensure that the bank, credit rating agency and research team are satisfied.
Ensure that all taxes are paid on time. Assist with maintaining corporate filings and documents.
Manage bank accounts and taxes for other departments within the company. Keep accurate records of account deposits and transactions.
The Secret to Writing a Resume Objective
To write an effective objective that is clear and concise, you need to follow basic formatting guidelines and pay attention to detail. A resume objective should not exceed two lines, which allows room for the job description, where necessary. The objective should consist of a brief statement about how you can add value to the company and your skills that relate to the job being applied for. A resume objective should reflect your professional goal, but should not be a "sales pitch" that makes the reader think you are a "pushover" for a position.
Examples of Accountant executive resume objective
Some of the examples of Accountant executive resume objectives:
I am a capable accountant and can transition to management with ease;
I have the ability, skills, knowledge, and expertise to manage all accounts functions such as general ledger, accounts payable, and budgeting;
I possess strong written and verbal communication skills that allow me to effectively communicate with employees throughout the organization;
Solid understanding of all finance areas including cash flow management; cost control; prudent use of resources.
I can effectively delegate work to subordinates; communicate with upper management; motivate employees; maintain positive relations with vendors and customers.
I am available for full-time or part-time employment. My resume is attached with this letter
I am a professional accountant who has the knowledge, skills, and experience needed to manage all general accounting functions, including budgeting, cash flow analysis, accounts payable management, and reporting. I have excellent interpersonal skills that allow me to effectively communicate with clients and subordinates. I also possess outstanding analytical and technical skills, as well as the ability to work independently. I am seeking a position with your company that will utilize all of my experience and expertise. A copy of my resume is enclosed for your review.
I am a certified public accountant with 7 years of progressively responsible experience in corporate accounting and 4 years of teaching experience in the field of accounting. I have an undergraduate degree from _____ and a master's degree from ____.
I possess strong interpersonal and communicative skills and a positive attitude. I am extremely proficient in all aspects of accounting and financial management and am seeking a position with your organization that will utilize my extensive experience and knowledge. My resume is enclosed for your review.
I am preferably looking for employment in the accounting field with an emphasis on financial areas such as accounts payable, accounts receivable, general ledger management, budgeting, collections & accounts payable.
What Do HR Managers Look For?
If you have been invited to an interview, there is a logical reason why. You have been evaluated based on your resume and cover letter.
Accountant Executive Resume
The career transition is one of the most dramatic events in our life. It requires a lot of sacrifices to get the job done. However, if you are jobless and seeking an opportunity to work as an accountant, you can consider taking up this career path. This path has many benefits that would make the investment worth it for you.
After you place your details and skills on the resume, it is then time to demonstrate how you can do the job better than other candidates. This is where your talent and education come into play. You'd need to describe what you like doing and how your abilities can make a difference in the role.
Accountant Executive Resume Examples
Start work in the accounting department to gain experience and build your resume. This is a general resume objective for all resumes, but you should tailor the actual resume to the type of work you want to do such as accounting auditing, bookkeeping, financial analysis, and management. The more experience you get in the field, the better your chances will be in getting a job. Experience helps demonstrate why you are a good candidate.
Following are the various examples of Accountant Executive Resume-
Accountant Executive Resume Example 1
This is an accountant's job title and responsibilities example. This resume highlights the skills and experience the individual has with clients, as well as their ability to synthesize data and present it clearly and concisely.
Graduate of New York University with Bachelor of Science in Accounting and Bachelor of Arts in English, summa cum laude, Phi Beta Kappa. Extensive experience as a tax manager for major clients including Shell Oil, MG Corporation, and PepsiCo. Master's degree from the London School of Economics specializing in Tax Law and Economics. The successful candidate will be a self-starter with superior communication skills, strong attention to detail, and the ability to work independently under pressure.
Accountant Executive Resume Example 2
This is an accountant's job title and responsibilities example. This resume highlights the skills and experience the individual has with clients, as well as their ability to synthesize data and present it clearly and concisely.
Graduate of New York University with Bachelor of Science in Accounting and Bachelor of Arts in English, summa cum laude, Phi Beta Kappa. Extensive experience as a tax manager for major clients including Shell Oil, MG Corporation, and PepsiCo. Master's degree from the London School of Economics specializing in Tax Law and Economics. Successful candidates will have excellent communication skills, strong attention to detail, ability to work independently under pressure.
Accountant Executive Resume Example 3
This is an accountant's job title and responsibilities example. This resume highlights the skills and experience the individual has with clients, as well as their ability to synthesize data and present it clearly and concisely. 
Professional Profile
Executive Level Accountant with exceptional research, analytical and organizational skills. Experienced in identifying opportunities for cost savings and revenue enhancement. Demonstrated ability to organize complex data into succinct, readable reports that identify trends, patterns, and areas of improvement. Strong track record of working successfully within a team environment while also managing large projects independently. Well-versed in financial concepts and processes, including GAAP. Experienced with the preparation of financial schedules, analysis reports, budgets, forecasts, and presentations. Ideal candidates will possess strong written, verbal, and interpersonal skills. Comfortable working in a team environment, collaborating with peers to achieve goals. Demonstrated ability to write, concisely, and effectively. Experienced with data analysis tools such as Excel.
Primary Responsibilities
Primary duties include providing overall executive-level direction to the accounting staff including managing legal compliance audits, strategic planning, risk management analyses for internal control over financial reporting, and continuous improvement activities. Reviewing high-level financial information for a fiscal year or quarter-end review purposes. Preparing accounting reports, including financial statements, reconciliations, budgets, and working papers. Preparing project status reports after key decisions are made. Analyzing trends in financial data to determine areas of improvement. Performing other duties as assigned by the manager.
Accountant Executive Resume Sample
The following is a sample executive resume for an accountant.
CAREER SUMMARY 
Sungard's Accounting Director with 10+ years of financial experience, including FASB and SOX compliance.
LEADERSHIP QUALIFICATIONS 
– Global enterprise-level experience managing project budgets, working capital, trade credit, treasury management
– Extensive work experience with large global organizations including Marriott/Sheraton International and Royal Caribbean International.
– Proven ability to manage teams of finance professionals across multiple countries
– Strong project management skills including budgeting and budget execution for projects ranging from strategic to tactical.
– Lead and oversee multiple complex multi-year projects with an effective mix of financial and implementation expertise.
– Strong analytical and implementation skills are required to identify opportunities and develop implementation plans for growth.
– Global experience with multinational corporations including Marriott/Sheraton International, Royal Caribbean International, and General Mills, Inc.
– Proficient with Microsoft Excel and MS Project.
– Advanced level knowledge of FASB, SOX, and Sarbanes-Oxley regulations.
– Six Sigma Black Belt Certification in Six Sigma Methodologies and Lean Six Sigma
FINANCE AND ACCOUNTING EXPERIENCE 
– General Mills, Inc. (2002 – 2004) 
Senior Accountant: Public Company Accounting and Reporting, including preparation and review of consolidated financial statements per the U.S.
– GAAP and SEC reporting regulations.
– Developed and maintained comprehensive organizational analysis for the Finance department.
– Effortlessly managed multiple complex projects, including research and development project for material costs analysis, analysis of product return rate by the customer, analysis of finance department integration strategy with corporate strategy, and development of an integrated business process improvement project plan across all areas of General Mills in support of Global Business Process Reengineering Initiative.
– Managed a team of accountants to enhance the effectiveness and efficiency of operations within the finance organization.
– Led and managed teams of analysts and accountants to review the financial statements and prepare related tax returns.
– Performed credit analysis to ensure compliance with corporate credit policy, including negotiation of terms.
Marriott International (2002 – 2005) 
Chief Financial Officer: Responsible for finance, accounting, and IT support for 2000+ hotels worldwide.
– Managed Finance Office for 4 hotel brands: Marriott, Sheraton, Westin, and Wyndham (owned by Intercontinental Hotels Group).
– Sourced and managed external audit firms.
– Managed accounting department responsible for all worldwide accounting, finance, operations data, financial analysis, treasury, and technology business partners.
– Developed a comprehensive financial improvement plan for the company, including a company-wide job evaluation system, a global benefits platform, and a fiscal control model.
– Partnered with IT to provide financial services through an integrated system of global software programs which included Oracle Financials and PeopleSoft HRMS.
– Developed and implemented a business intelligence system based upon an Internet protocol (IP) network using the company's Oracle Financials and PeopleSoft HRMS software. This suite of financial and operational tools was used to facilitate information sharing, communication, and collaboration within the company.
– Participated in corporate-level strategic planning, technology planning, budgeting, forecasting, and reporting.
– Established global financial controls to monitor accounting entries for revenue generation as well as expense protection.
Conclusion
As an accountant executive's resume, accounting is often quite complicated and needs special skills that other professions may not need. To be a good accountant that is in demand in the market, you have to have specialist skills in accounting, specific degrees, and strong communication and interpersonal skills.
An accountant executive resume is a detailed description of your successful track record in accounting. If you are a frequent job changer or you have recently changed your career path from another career, an accountant executive resume example will help you showcase your experiences and why you are the best person for the job.
Frequently Asked Questions
What are the main duties of an accountant executive?
An account executive's duties are not limited to just their work at the office. They are responsible for helping to manage daily operations as well as helping build client relationships. Because of this, the position requires someone good at writing reports, has good scheduling skills, and excels at organizing different groups within the organization. Accounting executives are in charge of scheduling team meetings, which can be tough when you have to juggle all of the personal lives of your employees. When planning schedules, they should think about what it takes for their staff to arrive on time and be ready to work at the start of the day. During busy times, they are responsible for putting both their teams and clients first because they are responsible for their livelihoods.
Are communication skills important for an accountant executive?
Yes, accounting executives must have strong communication skills, because they are usually the first to the scene when clients have problems or question important decisions. One of their most important jobs is to keep clients informed so that they can function without feeling lost.
Does the job of an accountant executive pay well?
Yes, the job pays well but is not easy due to the amount of time spent away from home. Health insurance is included in most pay arrangements, but it can be expensive on a per-month basis. If this is a concern, negotiating with the employer for a better plan may be possible.
Grammarly
Accountant Executive Resume Examples, Skills