Job titles play a major role in a workplace or professional environment. These job titles are used based on the position or hierarchy of an employee. A manager's role is quite difficult because it involves organizing and leading a team effectively along with carrying out the core tasks, their performance on behalf of the team. Marketing managers play an important role in promoting and selling the products in a business to its customers, analyzing the data, and setting up the strategy. They have expertise in updating the look and feel of the product based on the market strategy. let us know about that the Marketing Manager Resume Examples, Skills.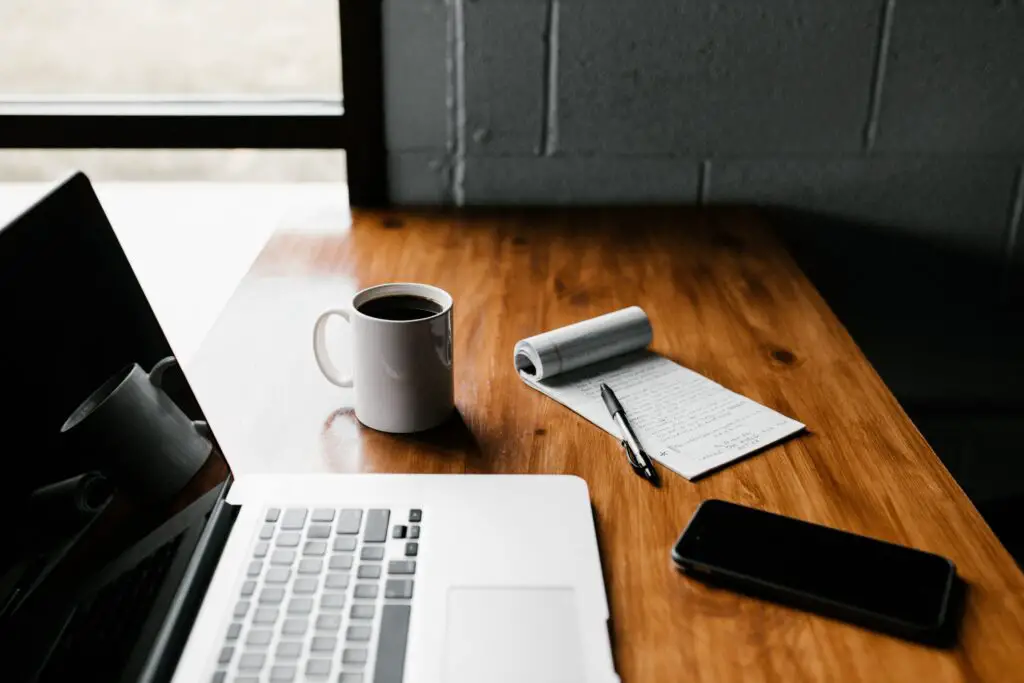 Marketing Manager
A Marketing Manager is a position of high responsibility because they need to align with new marketing techniques for creating revenue for the company and seeking customers' trust. They aim to increase the profits of the business by developing sales and marketing strategies that meet the customer requirements through product promotion, sales approach, etc., They must have strong communication, creativity, leadership qualities as their core skills. Also, this role has many benefits like huge salary, traveling opportunities, exposure to large events, and a wider business community. To promote and position a product's brand sale is a major task of a marketing manager. They create marketing campaigns to attract customers thus raising awareness about the brand along with analyzing the requirements of the company and the reaction of the customers.
Marketing Manager – Skills
Common employers of marketing manager professionals are:
Manufacturing Industries
Vendor or Retailer Companies
Companies or Business
Small scale, medium-scale, and large-scale Industries
Governments and local authorities
Charity organization
There are many roles and responsibilities for a marketing manager. Also, the set of roles may vary depending on the size and type of business. Let's see a few of the roles:
Recruiting and handling the performance of the marketing team that includes Personal Relationships and creative team.
Analyze market trends and competitors and supervise marketing campaigns.
Coordinating with the administrative team, such as the marketing director or managing director, to decide the marketing strategy for the company based on the results of the marketing campaigns. 
Financial and statistical information is also analyzed. 
Provide negotiation and liaison with vendor marketing agencies.
Governing the company's presence at important events such as conferences, festivals, and trade shows.
Preparing content for social media and delivering them after proofreading on the correct platform and also managing the promotion through materials such as brochures, websites, etc., 
Basic skills required for a Marketing manager are
Good communication and networking 
Team handling
Creativity and digital marketing 
Technical knowledge about the business and promotional skills
Organization, attention to detail, planning skills
Adapting to the trends
Additionally, in this digital world, it is highly advised that a marketing manager has the below-listed skills:
Website format and design skills
Having a good website is the first step to reaching customers digitally, also, it is important to create a positive experience for the brand by portraying the reviews, discounts, and sale rate of the products. Comfortable and easy access to the website helps to the growth of the brand and thus increases the sales of the business.
A marketing manager must be able to recognize and assist good, effective, and captivating website design. They need to initially test the accessibility of the website, analyze whether it is customer-friendly, request changes if necessary, then bring it to customer use. 
SEO and SEM skills
To increase the search criteria of the brand, the marketing manager is advised to have a good understanding of search engine optimization (SEO) and search engine marketing (SEM) skills. These skills need to be conveyed by the marketing manager to the members of the marketing team as well.  There is huge competition in all businesses and to survive through increasing the view results of the brand plays a major criterion. Being able to make the brand listed in the top content search increases credibility.
Content management skills
Content speaks for the brand, overseeing the brand's content creation and publication is a highly required skill for a marketing manager in the digital platform. Also, to increase the reach of the brand, promotion through various digital mediums, email, paid promotion on search engines and social channels (PPC), etc., are to be governed by the marketing manager. Ensure that the team creates engaging content, trustworthy and viral to attract customers through such platforms.
Social media skills
Social media marketing is more than just creating posts and making them viral. It involves much more process, some of the main skills to engage the audience through the product are listed below:
Analyzing where brands need to be
When and which platforms to post
Types of content that suits the brand and the target audience
Methods to influence paid promotions in social media 
Proper utilization from such social media platforms
This will help the marketing manager to guide his marketing team with content creation, social media apps, current trends et.,
Communication skills
Customers are interacting with products through digital devices such as computers, smartphones, and tablets. So, proper and good response over the different platforms is a must for conveying the correct message. It is one of the most responsible roles of a marketing manager to oversee the marketing and responsive design that leads to the brand's success.
Technical and Analytical skills
Usage of tools is to ease of work, so mastering those tools is a must-to-have for a marketing manager. This helps them to get accurate data and reduces a lot of manual work. Training the management team to update and maintain the tool is also required by a marketing manager. The accuracy of the data received matters how the business gets projected.
There are many free tools that the management team can be guided with like Google, Google Analytics, Buffer, Hootsuite, etc., also, there are paid software that could also assist. A marketing manager has to understand which tool suits their business and use it appropriately.
Expert management skills
A marketing manager must have leadership qualities, appropriately delegate work, encourage and motivate the team whenever required. the most positive and enthusiastic team always produces good productivity. Streamline the process using automation, technical ideas to save money and resources for the business.
People Handling skills
Major people handling skills require coordinating and getting the work done by the team, interaction with clients to attract and create a business with them, standards set with customers, and response to the customer to maintain their satisfaction and increase the sale rate. To achieve these, a marketing manager must do the following:
Understanding the business and its target audience:
Ability and usage of customer retention management (CRM) software, for administrative and marketing needs
Expert level staff management, to guarantee goals of the company remains aligned
Being a team player and controlling the team
Team building skills
Understanding the unique strength of each employee, having open communication with employees regularly to understand their mindset in the job, analyze each employee, and help them to be in a focused and performance-oriented state is also a task of the marketing manager. A good team will provide good results, so keeping the team on track is a must to achieve the company's goal.
Ways to improve marketing manager skills
Not everyone can have all the skill set that is required for the job but some methods or tools could help them gain those skills and elevate them to the required position. Some of them are online courses like Udemy, Coursera, etc., or there are diploma courses, marketing short-term courses that are available to opt for someone interested to elevate their skill set.
Marketing Manager –Salary
The average annual salary of a Marketing Manager starts from $99 from an entry-level and varies to experienced staff. Also, it varies in accordance with the country in which they work. So, the salary scale of the Marketing Manager depends on various factors like the city they live in, the industry they belong to, etc., Along with the higher package, they may also get a higher level of responsibilities. 
Marketing Manager – Objectives
The objective of any professional resume is the first point of attraction for any employer so using the correct choice of sentences plays an important criterion.
To create a good objective statement for a marketing manager resume, there are a few techniques and examples suggested below:
To frame build a good objective statement:
The job applicant must take some time to analyze and understand the job description provided by the employer for the marketing manager position.
With that, the job applicant will be able to recognize the skill set that is most needed by the employer. Also, knowledge, potentials, capabilities that the employer is expecting from the interview candidate.
Based on the knowledge gathered from reviewing the marketing manager job description provided by the employer, the job applicant can then frame their best potentials and experiences accordingly to meet the employer's requirements for the role.
To understand more about how to build a good objective for the marketing manager resume, a few examples are as follows:
Efficient sales expert with a track record of revolutionary approaches which upgraded sales performance by 20%. Interested in a marketing manager role to intensify sales and brand value.
Looking for an environment to apply my marketing skills in a marketing manager position at YKU Inc. Perform deliberately to deliver strategies that improve the marketing operations.
A self-made marketing expert with wide-range experience in executing effective social media and online marketing strategies. Looking forward to joining as a marketing manager.
Expert marketing professional with a Master's degree in marketing and sales. Looking for a marketing manager position with YNC Inc. to use innovative marketing strategies to increase the publicity of the product.
Vibrant professional expert in the rationalization of marketing approach to attract target customers. Seeking a marketing manager position with a growing organization to apply 5 years of strong marketing experience in handling the operational team.
Looking to obtain a marketing manager role to apply marketing experience as a competent and proactive marketing specialist with a record of attaining $20 Million as revenue by digital promotion and sales.
A skilled and proficient marketing expert with 8 years of dynamic marketing experience in handling social-media marketing through various platforms. Looking for a marketing manager position to contribute my digital marketing knowledge for the benefit of the company.
To acquire a marketing manager role with KLH Inc. to effectively elevate brand awareness by applying 8 years of marketing experience.
Pursuing a marketing manager position in a fast-paced professional environment where corporate objectives could be achieved through my management and people handling skills.
Marketing strategists looking to join Mayur Industry as a marketing manager to efficiently apply marketing strategies for enlarged revenue benefits.
Marketing Manager – Writing guide
There are many chances where the job applicant has the required skill set but failed to get noticed by the employer due to a bad resume. So, it is mandatory to have a good resume that projects the experience, skillset, and capabilities of the job applicant. It is the first point of impression that the employer gets when looking for the correct profile. Hence, we need to understand the key point in framing a professional resume for a marketing manager role. 
Let's start with the core components that the resume must have:
Create a constructive and professional layout
Use creativity to display the profile in an attractive manner
Career progression must be highlighted in the experience section
Highlight skills and talents as per the job description of the employer
How to build a marketing manager resume?
A marketing manager must know how to attract the target customers. Similarly, they must know correct content management in their resume will help them to attract the employer. There could be various streams of marketing manager depending upon the requirement of the company like digital marketing manager, business development marketing manager, content marketing manager, etc., so depending upon the requirement of the job description posted by the employer ensure to list out qualities and skills that match. The job applicant may already have that area of expertise or be willing to attain that area of expertise so the way they project the resume helps them to get their dream job.
Personal Information
This section is important for the employer to reach the respective job applicant, so the job applicant must make sure to provide correct details such a contact phone number, email address, social media contact details here.
Summary/Objective
A professional resume is all about selling oneself, it should as convincing that the employer would immediately want the job applicant to work for them. Summary or objective gives that space where one could describe themselves about their professionalism, it must have the following:
What makes me the relevant candidate for this role?
How have my achievements and marketing strategy been useful in my previous job?
What do I think of as my success philosophy and proud moments in my career?
Not necessary to include all but at least some of these will give a general idea to the employer about the job applicant as a person and a professional. 
Usage of Marketing manager skills – Keywords
Thousands of resumes will be submitted to the employer so they generally use the Applicant Tracking Systems (ATS) to filter the required resume. This ATS will filter resumes based on the skill set criteria that is set by the employer. So, as a job applicant, one must know the correct set of skills that is to be used in the resume to get selected for the marketing manager role. To do that the job applicant must
Understand the recruiting practices, trends, and demands of the marketing industry
Build the resume with the correct keywords relevant to the job description, highlight them in the summary and skills sections
Create a constructive and professional resume format that gets easily scanned by the ATS software
Experience, Education, and Skills
In these respective sections, a job applicant must include:
Relevant previous experiences with the number of years, the company they were associated with, job titles, and role performed.
The education section must have the job applicant's school, college details, and marks obtained with the year of graduation.
Skills section can include tool knowledge, courses completed, a certification achieved, rewards, recognition, and other accomplishments.
Marketing Manager – Resume example
——————————————————————————————————————————————
Kenny Bern
KYC, NY 123 l Phone: 888-888-8888 l [email protected] l LinkedIn URL
——————————————————————————————————————————————
Summary
Expert in the technical and marketing strategy development of the revenue-driven industry. Produced high response rates through marketing campaign by conceptualization that develops outstanding brands
Leader of multiple departments like creative, multimedia, and corporate teams.
Global award-winning professional with proven victory leading marketing and internal communications for corporate industries.
——————————————————————————————————————————————
Professional Experience
KLP Industry, NY – Pioneer in automotive supplies and parts sales
Marketing Sales Manager, 5/2015 to Present
Manage corporate marketing and communications functions, overseeing a $1.3M budget and 8-member team. Direct brand management, PR, media relations, corporate positioning, product launches, advertising, sales collateral, and tradeshow marketing.
Developed and launched digital marketing campaigns that increased sales from $4 million to $8 million in revenue growth.
Launched 10 products by identifying opportunities through research of new product possibilities along with the collaboration of the engineering team.
Associated in the creation of web portal based on the ongoing customer or market to identify and reach the targeted audience.
Enhanced the sales reps' understanding of complex product features through self-written catalogs, training brochures, and course details that improved their sales percentage.
Cost-effective liaison with vendors and clients in marketing management helped to run the company under the projected budget and yielded the expected revenue.
INDY Corp, NY – Advertising and marketing agency
Marketing Supervisor, 09/2012 to 10/2015
Developed advertising programs for various business clients. Promotion and sales to build brands following an integrated approach towards all clients.
Expanded the industry's revenue by bringing in new and profitable clients by constantly bringing projected market results, therefore achieving client satisfaction.
Received acclamations from clients for establishing the brands to the targeted audiences and increasing the sale value of products.
Olive Strategy, NY – Established advertising, marketing, and PR agency
Executive Manager, Creative Head, 6/2010 to 9/2012
Handled a 5-member creative team for concept creation, journal ads, marketing campaigns, and sales guarantee for various clients.
Worked with the team to create content for advertising campaigns and assisted in the launch of new products.
Based on my idea, to follow the same branding across all social media platforms, the company website layout was redesigned, which increased the product's reach by 10% than the initial time.
——————————————————————————————————————————————
Technology
  Adobe Creative Cloud; Crystal Reports; social media platforms; MS Office including OneNote, PowerPoint, SharePoint, and Excel; MS Project; Google Analytics; SEO; Web Server Administration; Content Management Systems (CMS); public relations-focused tools such as PR Newswire, Cision and Hootsuite
Skills
Marketing Strategies & Campaigns
Corporate Communications
Creative Team 
Product position, launch, sales, and branding
Web & print content design and development
Create/update training materials
Public & media relations
Vendor and Client management
——————————————————————————————————————————————
Awards & Recognition
Global Award for Most Effective Campaign ("Aim High" Beauty Pageant campaign)
Award of Excellence in Content Management ("Design to Desire" campaign)
Appreciation Award for Successful product launch ("Brand New" campaign)
——————————————————————————————————————————————
Education
M.S. MARKETING
Pittsburgh University, NY 2008– 2010
B.S. MARKETING
California University, US, 2005– 2008
——————————————————————————————————————————————
Conclusion
Building a marketing manager resume with proper objectives, skills and experience plays a major criterion in increasing the employer's preference to choose the correct job applicant. A professional resume must have the required content in an organized manner.
Marketing Manager Resume Examples, Skills