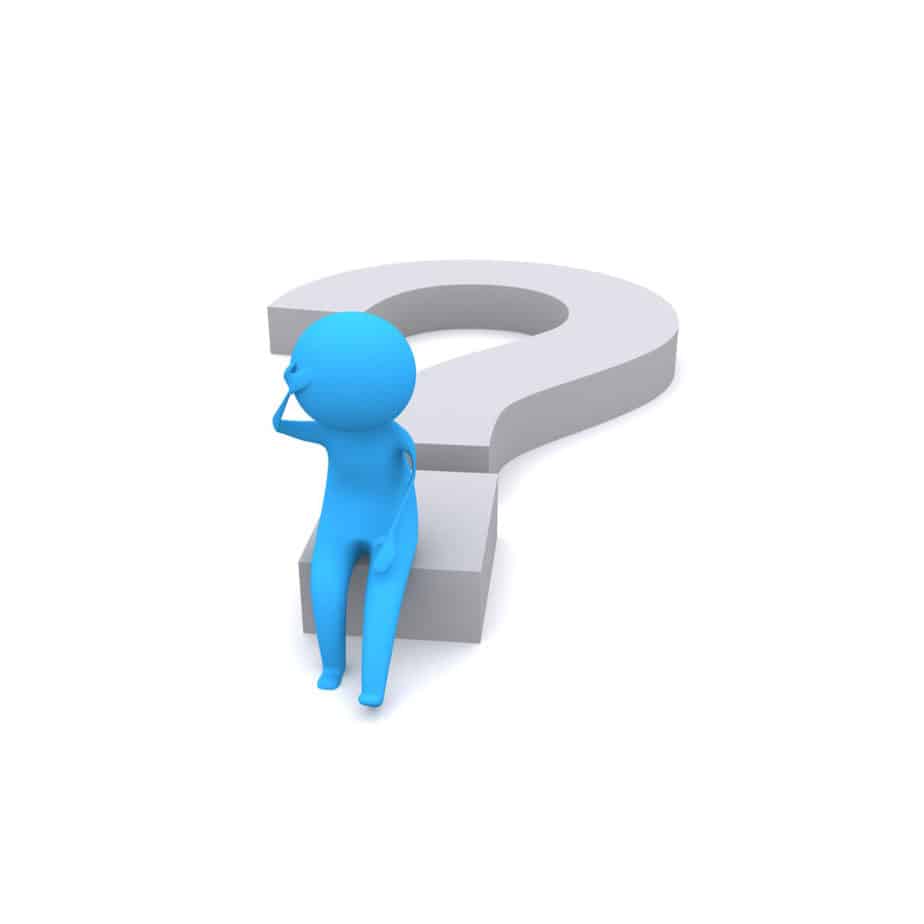 XO also known as XO records is a record label founded by Canadian singer and songwriter The Weeknd, along with his managers Sal Slaiby, Amir Esmailian, and La Mar Taylor, who is also The Weeknd's creative director. XO records were established in 2011 and operate under Universal Music as one of its subsidiaries as of 2012. XO records are distributed through Republic Records. Created by The Weeknd and his managers in 2011 to release three mixtapes, House of Balloons, Thursday, and Echoes of silence unofficially, XO records aided The Weeknd to achieve great success through these songs and grew the singer-song writer's professional profile to a great extent. Here, we'll know Who owns XO Records?
The Weeknd soon started promoting XO records via stage performances and also with references included within the songs. He also started signing advertising deals with various outlets to ensure the growth of XO records, such as the advertising deal with PAX Labs to promote the PAX 2 vaporizer which was an electric cigarette that could be used by artists for several performances. 
Founders of XO Records
Founded 10 years ago in 2011 by Canadian artist The Weeknd and his managers, XO records soon signed several artists and released several chart number 1 singles and Eps.
The Weeknd released his first mixtape under XO records and quickly received quite a following on various social media and gained attention from several labels because of his dark R&B style of song production. The Weeknd, in 2013 signed a deal with Republic Records and re-released his mixtapes in a compilation album by the name Trilogy.  The same year, he released his first studio album Kiss Land with Republic Records as his distributor.


Sal Slaiby is the co-founder and the CEO of XO records. He is also the co-manager of XO label's primary artist The Weeknd. Sal Slaiby is also the founder of Sal&CO, a talent management company, through which he manages other artists like Doja Cat, French Montana, Bebe Rexha, Swedish House Mafia, MIA, etc. He also manages other artists like Belly, Black Atlass, and Nav for the XO records.


Amir Esmailian who is popularly known as Cash or Cash XO is a Canadian music executive and talent manager, who co-founded XO records along with the singer-songwriter, The Weeknd. He is the executive producer on the albums of XO record's artist Nav and also hosts the radio show Beats 1 while being the co-manager of The Weeknd.


La Mar Taylor is the fourth and the last co-founder of XO records. A Canadian artist, entrepreneur, and creative director, La Mar Taylor is the creative director for the XO record label's primary artist The Weeknd. Taylor was a school friend of The Weeknd. They dropped out together from high school and left their hometown of Toronto to pursue their dreams in the music industry. He is best recognized for creating the cover for House of Balloons, which was among the first three mixtapes released by The Weeknd through XO records in 2011. He is also the co-founder of HXOUSE along with The Weeknd. HXOUSE is a 30,000 square feet facility situated near the Toronto waterfront. The facility provides studios and recording equipment to young artists at low costs.  
XO records have operated as a subsidiary of Universal Music Group since 2012.
Universal Music
Universal Music is a worldwide music corporation that is primarily owned by the French media corporation Vivendi along with the Chinese technological company Tencent. The headquarters of Universal Music Group (UMG) is based in Hilversum, Netherlands. However, the company primarily operates from its operational headquarters in Santa Monica, California.  
Universal Music Group is among the Big Three in the music industry, which is the three big record labels. The Big Three includes Sony Music and Warner Music Group along with Universal Music Group. Named among the top 50 most innovative companies associated with the music industry by the Fast Company in 2019, Universal Music has record deals signed with over 400 platforms globally.
History of UMG
The company was founded in the year 1934 as a branch of the England-based Decca Records in the United States. In 1939 however, Decca records spun America Decca off, which later merged with MCA Inc., a large American media corporation in 1962. In 1990 Japanese MNC Matsushita Electric signed an agreement to procure MCA for $ 6.59 billion. 80% of MCA was later acquired by Seagram from Matsushita Electric in 1995. The company was renamed in 1996 as Universal Studios Inc., and its music branch was renamed Universal Music Group. 
Universal Music Group Record Labels
The Universal Music group owns or is a stakeholder in many of the record labels in the contemporary music industry worldwide. Some of these record labels are listed as follows.
Republic Records
Capitol Music Group
Island Records
Caroline Records
Mercury Studios 
The Verve Label Group
Interscope Geffen A&M Records
Universal Music Enterprises
Universal Music France
Universal Music Sweden
Universal Music Japan
Universal Music UK
Def Jam Recordings
Republic Records
Republic Records is the distributor of the productions of the XO records. Republic Records is among the many labels that are owned or have shared ownership in, by the Universal Music Group. Republic Records is a record label owned by the Universal Music Group that is based in New York City. Avery Lipman and Monte Lipman founded Republic Records as an independent record label in 1995. Republic Records was later procured by Universal Music Group in 2000 who is also the distributor for Republic Records. It was renamed shortly to Universal Republic records in 2006 after some reorganizations in the label. However, the name was changed back to the original name Republic Records in 2012. 
Founders of Republic Records
Republic Records were founded by brothers Avery and Monte Lipman in their New York apartment. Both brothers had ample experience of being in the music industry for years as employees in various record companies. They started putting their own records out as a hobby, which later grew and formed Republic Records. Originally a subsidiary of MCA's Geffen Records, Republic Records was acquired in 2000 by the Universal Music Group leading to changes in their record distribution. Republic Records is a wholly-owned subsidiary of Universal Music Group with co-founders of the label, Monte Lipman as the CEO and Avery Lipman as the President. 
Associated Artists
Several artists are directly or indirectly associated with Republic records and hence also associated with the Universal Music Groups. Some of the artists that are distributed through Republic Records are as follows.
Taylor Swift
Ariana Grande
DNCE
Jonas Brothers
Hailee Steinfeld
Liam Payne
Black Sabbath
Florence + The Machine
Julia Michaels
James Blake
James Bay
Drake
Stevie Wonder etc.
Associated Labels
Republic Records are also partnered with several other record labels and companies. These record labels distribute their records through Republic Records by Universal Music Groups. Some of the partner records of Republic Records are:
Cash Money Records: Cash money records have artists like Drake and Nicki Minaj signed with them.
Hollywood Records: Artists Zendaya and Sofia Carson are associated with this label.
Young Money Entertainment: The artists Nicki Minaj and Lil Wayne are signed with this record label.
American Recordings: The Avett Brothers are signed with American Recordings.
Roc Nation: Roc Nation records have signed artists like Jaden Smith, The-Dream, and Justin Skye.
Casablanca Records: artists like Lindsay Lohan and MIKA are associated with Casablanca Records.
XO Records: XO Records have The Weeknd, Belly, Nav and Black Atlass signed with them. 
More About XO Records
XO records were co-founded by The Weeknd, who is also the primary activity associated with the record label. However, with the growth of the label and the artists, the record label signed several other artists who are recorded, produced, and managed by XO records, while being distributed by Republic Records. 
The artists signed with XO Records are as follows. 
The Weeknd: The co-founder and the primary act signed with XO records, The Weeknd has been signed with the XO records from 2012. The artist has had 10 releases under the record label. The Weeknd's releases with XO records include the following. 

The Weeknd's debut studio album Kiss Land was released in September 2013. The album was distributed online via downloads and physically in the form of CDs. The album is certified Gold by RIAA and has been number 2 on the US music charts.
Beauty Behind the Madness was released in August 2015. The Weeknd's second studio album charted number 1 in the US and has been certified $ times platinum by RIAA.
The Weeknd's Starboy was released in November 2016. It has been 3 times Platinum and charted number 1 in the US. 
His other releases include his first three mixtapes that were released unofficially with the XO records and later released as a compilation album called Trilogy with Universal Music. His latest release is his 2020 album After Hours that has the chart-topping song Blinding Lights. 



Nav: A Canadian singer, songwriter, rapper, and record producer signed with XO Records and Republic Records, Nav has formerly produced singles like 'Back-to-Back' for Drake. He was approached by XO records co-founder Amir Esmailian to join the record label after his song 'Myself' took off on Soundcloud. Nav is now managed by the XO records and has released music productions like Reckless, Bad habits, Good Intentions, etc. with the label.


Belly: Belly is a Palestinian-born, Canadian singer, rapper, and songwriter managed by XO records. He has released his albums Immigrant and See You Next Wednesday with XO records.


Black Atlass: Canadian singer and songwriter, Black Atlass signed with XO Records and released his first studio album Pain & Pleasure in 2018. His second album Dream Awake was released in 2020. His other releases include singles like Paris and Sacrifice along with EPs like Haunted Paradise, Young Bloods, and his self-titled EP, The Black Atlass EP.
Other artists signed with XO records include 88Glam, who was signed with the label from 2017 to 2020. The artist released tracks like Lil Boat and Swim and albums like Close to Heaven with XO records.  
Who owns XO Records?- Full History