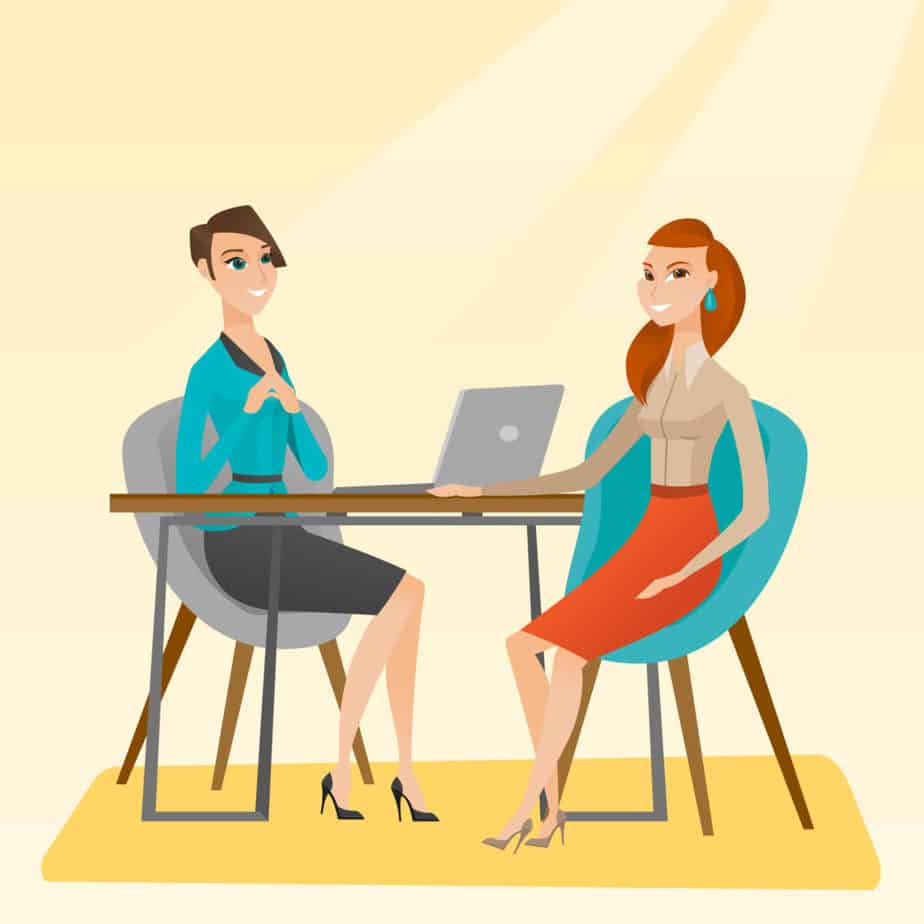 Aiming for a job at Journeys? Let's get you one! Journeys have been known to lure a lot of people into their families with a friendly work environment, reward trips, sponsored events, service projects, and the infamous 40% off on all shoes for employees. Though, the application process to this amazing retail brand is relatively similar to others with applying age being 16 years; but your selection depends entirely on how you win the heart of the interviewer which can be a cakewalk with the right preparation and a nightmare without one. Here are some Journeys Interview Questions.
Predominantly, Journeys has been all about shoes- bringing you the best comfy, classy, and best quality material to your feet. Yet, its clothing and accessories lines do leave people in awe. This top-notch retail business built for folks of 13-22 years of age has been continuously shifting fashion trends in the footwear industry and has claimed its title as an Anti-Foot Locker.
Before Applying – "Do your homework."
Know about them – According to the ex-employees at Journeys, one thing that has been common in all of their interviews; is their understanding of the Journeys. With questions like- what do you think about us? Do you know about any of our sister stores?  Do you happen to know the number of brands we sell? etc.
Study the apparel – Whether applying for the footwear section or any other, you must ensure that you have your bases covered scientifically. For example- Which brand has the most air-light material? Which material would be the best at the most affordable price?
About the job – Study in-depth about your role. Think of a few things that you would be willing to do to increase up the sales. Learn about Customer Service and a tad bit about human behavior. 
Create a Resume/ CV – Flaunt your skills and experiences in the best way possible. Don't be afraid if you don't have any experience. Just appear confident and entail what you could do if given the opportunity. Highlight your diverse skills, analyze your targets, highlight your passion and try to build your brand if aiming for senior-level positions.  Also, do visit and have a little chat with the manager and the staff at the store if possible. This would gain you some light. 
Samantha (an ex-employee) says the key to this interview is being interactive, casual, seek for customer service experience, build a standard relationship with the staff and this might earn you a place at Journeys. 
Payment Details
Different positions attract different payroll at Journeys ranging from $7.25 per hour as a Customer Service representative or a Sales representative to $16.50 per hour as a Senior Program Coordinator. The Seasonal Associates are paid $15,000 annually and it goes up to $72,457 per year as the Program Director. These numbers come in addition to numerous perks such as Monthly bonus, Employee Discount, Tuition Reimbursement, Health Insurance, Adoption Assistance, Paid Time Off, and a few paid trips (don't say out loud). 
How to Apply
Submit an online application for employment
Call for interview (within 2 weeks)
Interview (Red-Letter Day)
Result (probably at the end of the interview).
Dress Code
There is No specific dress code for the interview. Just be casual but a bit conservative (to be on the safe side). Journeys believe in Inclusion and Kindness. They are a huge family with an Attitude that cares. Their working environment is very friendly and encourages its employees to not only provide excellent customer service but also get involved locally in community services and outreach to stand against injustice and violence with love and care. So, just be yourself and put your best foot forward, be positive, and have a friendly attitude to be on the list of the selected candidates. 
Types of Interviews
Based on the number of people and the position that you are aiming for there may be two scenarios.
Number of People – You may be interviewed personally or even in a group of few others. Do not panic or hesitate. Be in the spotlight- appear charming; also do not try to steal someone else's spotlight-it might backfire. So, be ready beforehand for any situation that you may face and emerge victoriously. 
Different Positions – You might want to apply as a Manager or a Sales Associate. It is crucial to classify it in your mind beforehand so that you tackle the questions asked in your interview like a professional. Look for strengths, experiences, abilities and prepare accordingly. A person applying for the position of Manager would face questions based on teamwork, ability to handle stress, how would he/she manage if an employee is suddenly absent, etc.
On the other hand, if you are to appear for the position of Sales Representative- you might face questions regarding how to increase sales, how would you handle a customer with a negative attitude, etc. So, analyze your steps before jumping into anything.
Common Interview Questions 
This may sound cliché but this is the question that will win you a position. Sound optimistic, extrapolate your talents and skills. Accept that you are a fresher and you are willing to do all the work that is being required in the most exceptional way possible. Start with the fact that you love the stuff here at Journeys and it would be an honor working for them. 
Tell us about your strengths and weaknesses?
Being flexible, creative, determined, curious to learn, empathetic, and possessing leadership qualities are appreciated in almost all organizations. Highlight any other skills you possess. Explain your strengths without being boastful. 
Try to not mention any weakness that is related to working in retail. even if you do mention them, follow it by mentioning that you are working on improving those weaknesses. Apart from that, you can talk about your impatience or that you tend to overwork at times. Slide through the question smartly and do not forget to maintain eye contact.
What do you know about Journeys?
Here, is where all your earlier research would be fruitful. Let them know that you are aware of their sister stores, you know what are the brands that they sell majorly (Vans and Converse). Tell them the idea behind Journeys and that their initiatives are wonderful. Do mention that you would love to be a part of it.
Tell us about your experience with your previous job?
If you are a fresher, simply answer that – I am looking for my first position which I plan on turning into a career for myself.
If you have any experience say that – I have been working with the company XYZ and I am exploring my opportunities and my passion. 
How would you handle a customer who is rude to your co-worker?
This question is generally put forward to see how headstrong you are in situations of an ethical dilemma. Also, your ethics related to work and various virtues of morality are analyzed. Your consciousness and way of handling things are scrutinized. Be careful and say-  I would try to calm the customer down and sort out the issue, if possible. If that does not go as planned, I would ask for help from someone who is above me in rank.
How could you improve our sales in the first month?
Good Customer Service, Empathetic Behavior and being attentive is the key to improve sales in any business. Always search for ways to improve your Customer Service, take feedback, give an extra smile and the customer would stay loyal through thick and thin.
Describe your achievements?
Academics, as well as any other work experience, can be considered as an achievement For example – giving presentations, organizing an event, mentoring a junior student, etc.; would all be considered as achievements.
Describe to me your ideal employer?
Someone who communicates honestly gives regular feedback, listens to the problems of others, is empathetic, maintains a standard relationship- would be classified as an ideal employer.
What are the most essential qualities for someone who is applying for this position?
For a Sales Representative – The most essential quality is being Sociable. Apart from the job being very competitive- sales entirely depend on one's ability to socialize. Your customers are just going to see you for a maximum of 15-20 mins and in between, you have to make them analyze that you have a solution to their problems. For a Manager, the most essential quality would be to build up a trustable team. So, that the company could fare through any problem that comes in between. 
True or False: The Customer is always right?
The answer to this entirely depends upon the situation. One should be objective and polite while handling the situation.
So, keep all these points in mind and this interview is going to be a cakewalk. Even after this, if you do not get a job- ask for what went wrong and what are they searching for. Do get feedback and look forward. 
Journeys Interview Questions- With Simple Answers