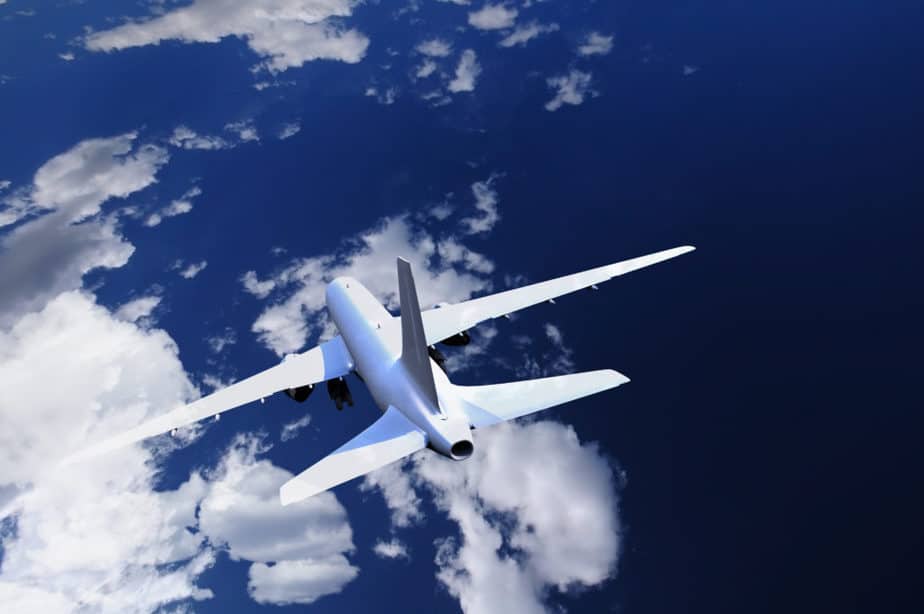 Sir Richard Charles Nicholas Branson was born on 18 July 1950 to Eve Branson and Edward James Branson in Surrey, England. The British entrepreneur founded the Virgin Group, owns over 200 companies worldwide. Richard Branson has a highly celebrated public profile as a Genius, Philanthropist, Visionary, and is a prominent global figure with an estimated net worth of $5.7 billion. Here, let's know Who Owns Virgin Airlines?
Family
Growing up, his parents always encouraged young Richard to become self-reliant and independent. Even at a young age, they gave him challenging tasks. He struggled in school as a child. He was dyslexic and myopic, and this affected his performance in school. Richard Branson's grandfather, Sir George Arthur Harwin Branson, was a Judge at the High Court of Justice. His father, Edward James Branson, was a barrister. Eve Branson, his mother, was a pilot and later a flight attendant.
His iconic quote "Screw it, let's do it" and his attitude towards taking risks and recognizing opportunities amid adversity must have stemmed and branched with the attitude and habits he gained very young.
He married Joan Temple man, his second wife, in 1976 and they have two children, Holly and Sam.
Virgin Records
Richard Branson, with his friend Nik Powell, launched Virgin Records in 1972. It was one of the largest independent record labels. One of his employees suggested the name 'Virgin' , which is a trademark for all his business ventures because they were all new at business. His first business venture was publishing the magazine called 'Student'. He was 15 years old when he started 'Student'. Although not successful at the time, this venture helped him establish connections with some of the important celebrities in the music business. 
He used to advertise popular albums in his magazine. He has interviewed celebrities such as Mick Jagger, Keith Richards, John Lennon and Yoko Ono, and many more. He signed bands such as Rolling Stones, Sex Pistols, Paula Abdul, Peter Gabriel, XTC, and Steve Winwood. The virgin labels became international. The net worth of the company was £5 million by 1979.
 He later sold the company for £500 million in 1992 to EMI Records Ltd. He created the record company V2 Records in 1996 in which he owns 5% of the equity. He was very emotional during the sale of the virgin records, as it was his first business venture. 
Virgin Airlines
Richard Branson was visiting Necker's Island to meet his wife. On his way back, they canceled his flight to Puerto Rico. He chartered a plane for $2000, charged $39 for empty seats, and helped other passengers stranded get to their destination, thus starting his first business venture in airlines. He named the company Virgin airlines. Virgin airlines, now Virgin Atlantic, has its head office in Crawley, London. Shai Weiss is the present CEO of the company; Peter Norris serves the position of chairperson.
Virgin Atlantic, established in 1984. Before changing the name to Virgin Atlantic Airways, the co-founders, Randolph Fields, an American lawyer, and Alan Hellary, a former chief pilot for a British airline, named their company British Atlantic Airways. They met Richard Branson in London and proposed a business partnership with him. Virgin Group currently owns 51% of the company stock and Delta Airlines own the remaining 49%. The flights cover destinations such as  North America, the Caribbean, Africa, and Asia. The primary base of the airlines is at Heathrow Airport. They also operate seasonal flights from Glasgow, Belfast.
They have three-class cabin configurations: Economy, Premium, and Business class. They offer personal entertainment for all their passengers; One of the first airlines to implement such services. They offer lounges for their customers, called 'Clubhouse'.  It is available at  Heathrow, JFK, Boston, Washington, Johannesburg, and San Francisco airports.
Virgin Atlantic International Ltd (VAIL) also has a new subsidiary, which they established on 13 April 2015.  Virgin Atlantic Airways Ltd. provides the services through Airbus A330-300 aircraft.
Other Business Ventures
In 1984, he formed Virgin Cargo and Virgin Holidays. 
The riskiest business move Richard Branson was entering the railway business in the 1900s, during the privatization of the British Railways. 
The Virgin Group owned Intercity Cross country and the Intercity West Coast. In the 2000s, he launched Virgin Mobile and Virgin Blue Airlines in Australia. He sold Virgin Mobile to UK cable TV in 2006 for £900 million and launched a new company called Virgin Media. Presently, he does not own any part of the company but owns the royalty for the brand name. 
In 2006, he founded Virgin Comics with authors Deepak Chopra, Shekhar Kapoor, Gotham Chopra, and Sharad Devarajan. 
Branson is also one of the board of directors of Hyperloop One. 
The National Health Services, the publicly funded health care system in England, commissioned Virgin Health care, also known as Assura Medical, as their private provider in 2010. He invested millions in this venture and promised the public that he would invest 100% of the profits back to Virgin Health care, to help improve the services of the system and help employees and patients under their care.
Branded venture capital is a successful business strategy developed by Branson. Using this strategy, he owns many of the companies, including Virgin Studio, Virgin Clubs, Virgin Net, V2, Virgin Radio, Virgin Radio, and many more. He invests in larger groups of companies with minimal investment and controls the interests through the licensing of his brand name, Virgin group in exchange; he would give major portions of the stock to his partners. 
Virgin Galactic
Richard Branson founded Virgin Galactic in 2004. The headquarters of the company is in California, USA. The company focuses on developing commercial spacecraft, suborbital space flights, and promoting space tourism. Their maiden spaceflight was the VSS unity spaceship; a two-class suborbital rocket space plane launched in 2018. His intention to start a space company started in 2003. 
Unity is a suborbital vehicle, which will give its passengers stunning views of our planet and experience weightlessness. As the plans for space tourism are gaining traction, more than 600 individuals have already deposited more than $250000 for their tickets.
Richard Branson and three other employees made the first flight as passengers in Virgin Galactic Unity 22; a suborbital spaceflight of the spaceship of Spaceship two-class VSS Unity on  July 11, 2021. The flight reached an altitude of 85km and the mission lasted approximately an hour. Richard Branson is the oldest billionaire to fly to space.
By 2022, Virgin Galactic will start their Paid passenger service space flights. But the plans backfired when the spaceship Virgin Galactic spaceship 2 collapsed to the ground and a pilot lost his life in the accident.
Achievements
TIME magazine listed Richard Branson in their '100 most influential people of all time.
Richard Branson is an ordained minister. He officiated an on-flight wedding on Virgin America airlines, which prompted him to become an ordained minister. 
He is an experienced kite-surfer. He is also the President of the Old stoic society of Stowe school. They also awarded him the honorary degree of Doctor of Technology from Loughborough University in 1993. Prince Charles knighted him on  March 30, 2000, in Buckingham Palace.
Richard Branson is an avid adventurer with record-breaking streaks, journeys crossing the Atlantic Ocean in a hot-air balloon; kite surfing across the English Channel. He established Virgin Unite, a nonprofit foundation of Virgin Group.  He attempted several world records events. One of many in which he succeeded was the Pacific crossing in a 26,00000 cubic feet balloon with a record speed of 145 miles per hour. 
Guinness World Records featured him for several entries, one of which includes the oldest person to cross the English Channel in 2014.
Richard Branson has undertaken many humanitarian initiatives. He was the founding sponsor of the international center for missing and exploited children. The goal of the initiative was to find missing children and exploitation of children. Eve Branson, his mother, was also one of the founding members. In 2014, he worked with African Wildlife Foundation to bring awareness to wildlife cruelty, poaching, and trafficking.
Conclusion
Richard Branson's leadership, his ability to think differently, and his great eye for talent are some of the qualities that make him one of the greatest and inspirational entrepreneurs of the 21st century. 
When working on the magazine 'Student', he brought to light issues less discussed by society.  He also brought to light the controversial issues and brought forth the undermined and the less heard voices to the mainstream. 
Even with all the success he had achieved, he had to face some failures on his journey. The greatest lesson, which Richard Branson gives for any aspiring entrepreneur, is that of self-discipline and sportsmanship. He believes that one should not dwell on past setbacks too long as it blocks your ability to recognize the opportunity the next minute brings. You have to be in the right frame of mind to perform the best. His historic career trajectory especially with the success of Virgin Galactic proves that for Richard Branson, "The sky's the limit".
Who Owns Virgin Airlines?- Full History