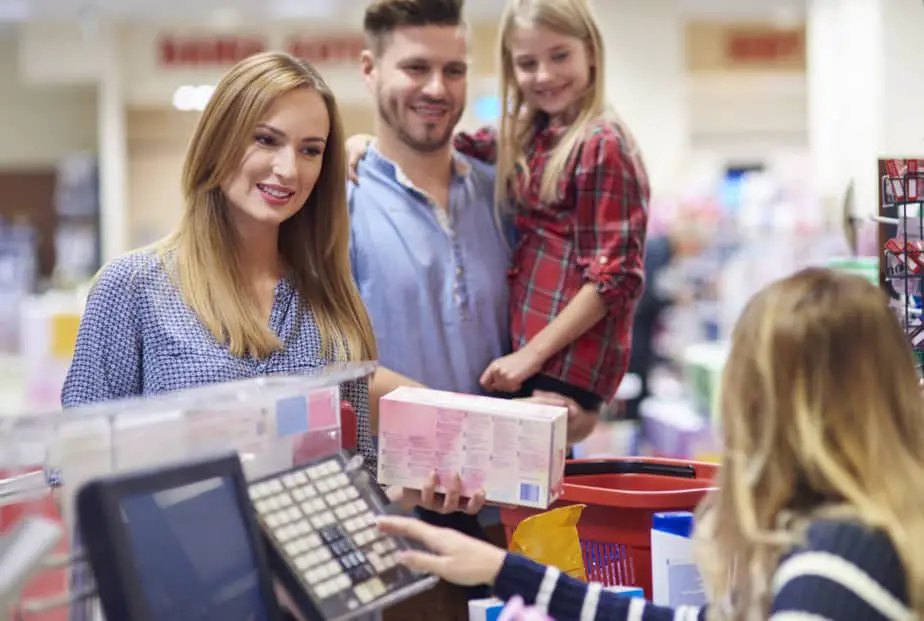 About JC Penney:
JC Penney is an American department store chain. It has over 630 locations in 49 states of the United States. JC Penney sells items like furnishing, cosmetics, apparel, cookware, appliances, jewelry, shoes, and many more. It was founded in 1902 by James Cash Penney. JCPenney operates as a holding company with multiple subsidiaries under it which include, JCPenney Portraits, JC Penney Optical, Crescent Corset, JC Penney Corp Inc, and JC Penney Styling Salon. Here, let's know about JC Penney Employee Discount.
Employee Discount: 
Employees at JCPenney earn up to 25% in employee discounts. For modes of payments other than cash, they receive 20% discounts on company merchandise. Most employees make the most of their discounts by combining them with store coupons. The JC Penney Sephora products hold discounts at 30%. Employees are really happy with the discounts they receive from the company. 
JCPenney Work Environment:
JC Penney is a great place to work. It's the perfect place to start a career in the retail industry, especially for high schoolers or college students to earn a little extra money on the side. The company makes its employees feel included and valued as part of the corporate family. The brand name J.C. Penney serves up to the name by giving employees the deserving experience of being selected as a candidate, worthy enough for the job. As the committee of hiring at J.C. Penney works day and night to filter the candidates out to the cream. The work environment is like no other high-standard company giving out the best opportunity to every candidate, by making an ambiance that brings out the best in each candidate.
Employees can wear casual clothing. The company provides them with T-shirts, but employees are free to wear any matching bottoms. As long as the outfit looks professional, employees are free to wear any bottoms. Their outfits must not have any holes or rips. The overall dress code is business casual. Employees must give the impression of a professional space but also make the customers feel welcome with a friendly front. 
What does JC Penney look for in employees?
JCPenney looks for employees who can appeal to customers in the best way possible. They must have immaculate social skills and be able to sell the company's image as a good one as well as the products. They must follow a proper code of conduct with proper manners and be able to maintain a genuine conversation between customers. 
Your work history, educational background, and background check are also important for the job. Having prior experience in the retail industry will definitely give you an edge on the job. Employees must maintain a certain discipline and follow the instructions of their superiors. Having prior experience especially at the entry-level is not compulsory but it will definitely help. The main thing to keep in mind is to have an open mind and a welcoming personality.  Being an extroverted person will help communicate with the customers and give the right impression of the JC Penney workforce.
Employees will be trained to be well-versed with the products and services provided. This holds good for all employees at different levels because every employee performs a variety of tasks. So, knowing a little extra beyond your job position is always beneficial. 
Here are some frequently asked interview questions:
Why should we hire you?
What are your weaknesses?
What are your goals?
What can you do for us that other candidates can't?
Why did you leave your previous job?
Employee Pay and Benefits:
The average pay at JC Penney stands at $20,000 per year for Technicians. The average for $169,000 for Senior Attorneys. Retail Sales Associates earn $12 an hour. Cashiers earn an average of $11 an hour. Those working in Customer Service earn $10.90 an hour. Employees at Fine Jewelry Sales earn a starting pay of $12 an hour. Employees at Human Resources earn $15 an hour.
Some of the benefits JC Penney offers its employees include:
Paid Holidays
Vacation days
Employee Discounts
Flexible Schedules
Sick Leaves
Casual Dress code
Life iNsurance
Medical Insurance
Disability Insurance
Employee feedback:
Employees say that JC Penney is a great company to work for. The company offers a variety of benefits and perks. The work environment is very friendly and the management is very approachable. The employees are provided a fair wage for the work they do. The overall work culture is built on teamwork, innovation, and productivity. So, with the support of all employees and the management, JC Penney is a great place to work. 
Conclusion:
Overall, JC Penney is a great company to work for. They equally value their employees and customers and make the professional space feel comfortable and inviting for everyone. Most employees have given good reviews about the workspace and recommend it to others. Most employees look forward to working there. The overall positive environment helps them work efficiently and provide customers with high-quality service. It allows you to familiarize yourself with the industry and allows you to mingle with customers and help others.
JC Penney Employee Discount- All About JC Penney