Evan Spiegel & Bobby Murphy owns Snapchat. Evan Spiegel is CEO & Bobby Murphy is the chief technical officer of Snapchat. Here we will see about Who owns Snapchat?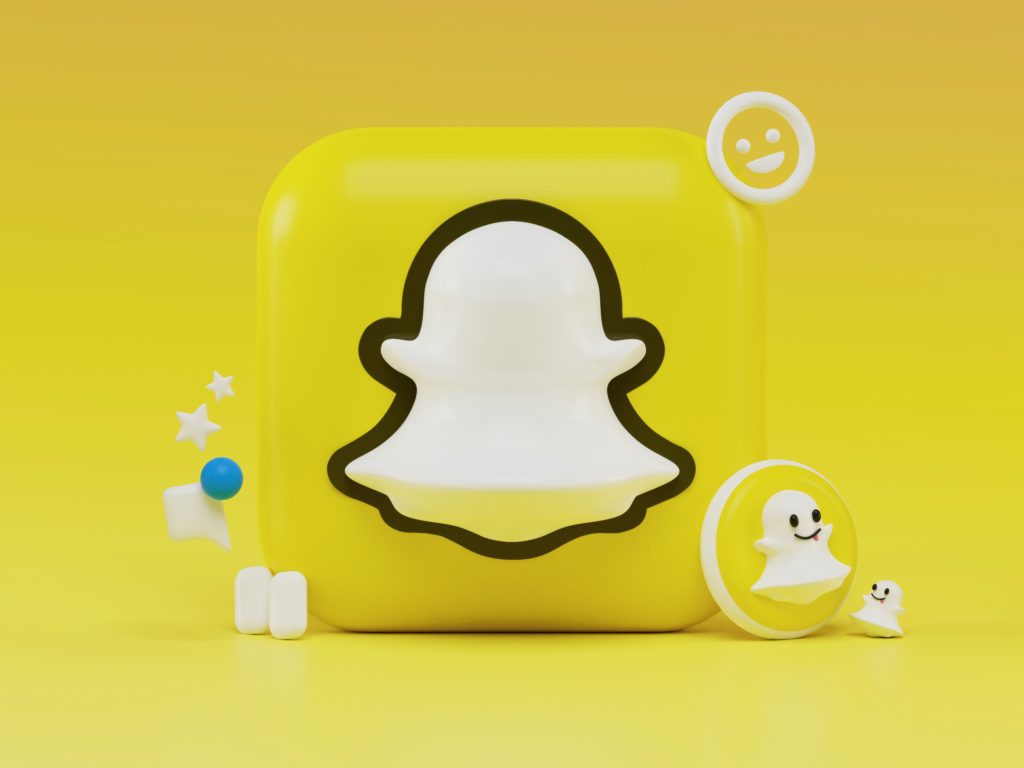 Overview of Snapchat 
Snapchat is a social and multimedia instant messaging app in which users are allowed to send instant messages, photos, and recent activities with their family and friends, that are available only for a short time. This app also supports stories that allow viewers to see only for 24 hrs. 
Snapchat is developed and maintained by Snapchat Inc. and also features the personalized bitmoji cartoon avatar. Snapchat has its headquarters in Santa Monica, California. 
Evan Spiegel is CEO of companies and has 13% of company shares whereas Bobby Murphy is the chief technical officer and has 15% of company shares and left shares are for public stockholders.
Currently, Spiegel has a net worth of 910 crores USD & Murphy has a net worth of 980 crores USD. 
History of the Snapchat company 
Snapchat was the brainchild of Evan Spiegel, Bobby Murphy, and Reggie Brown who were former students of Stanford University. Snapchat was released on 29 October 2012. It was said that Snapchat was released due to the efforts of the standard fraternity. Evan is the face of the company and does most of the interviews and work worldwide whereas Murphy likes to do his work behind the scenes and come in front only in some technical-related interviews. 
It was reported that it was Reggie Brown who came up with the idea of Snapchat. Reggie Brown was involved during the app creation but it was reported that he was kicked out of the company in 2013. Because both partners believed that Brown wasn't doing as much work as they were doing. As a result, Brown filed a lawsuit against them. This further resulted in a settlement of $158 million by the company to Reggie Brown. Later, Evan Spiegel and Bobby Murphy officially announced Reggie Brown as co-founder of the company. 
Recently it has not been reported yet, what and where does Reggie Brown do? 
Snapchat and its features 
It is said that Snapchat was released due to Kappa Sigma and Stanford's fraternity. Snapchat is a social media platform that provides the best and fun way to share moments with friends and family. Snapchat is all about spontaneity and silliness and its video call is the best-shown feature on the chat section. Snapchat is more popular among the youth (generation Z). But according to the privacy concerns of Snapchat, this app is, particularly for the 12+ generation. 
Snap- Snapchat opens with a camera, just tap, press, and take photos and videos. One can express themselves with lenses and filters with realistic features and 3D visualization
Try new lenses released daily by the Snapchat community. Snap maybe photos or videos and can be edited with filters and lenses. When one shares any snaps with their friends, it will disappear in a single view. 
Chat- Stay in touch with your friends & family and make streaks and express yourself with Bitmoji. Bitmoji is a personalized cartoon avatar that makes Snapchat more unique, attractive, and effective. 
Lens- In 2015, Snapchat developed the lens feature that allows users to take snaps with face detection technology. And in 2016, this feature was further developed in the 3D lenses and visualization technique.
Story and map- Watch your friend's story to see their day and daily blockbuster news. 
Share your location with friends and explore life stories and the same one can see their friend's location. If you don't want to share your location, you can go under ghost mode. 
Memories- Save unlimited photos and videos of your memory and share them with your friends and family. These memories can be saved in phone memory also. 
Snapcash- In 2014, Snapchat developed the snapcash feature by which users can send or receive money via messaging. This payment is protected by "square".
End to end encryption
In 2018, Snapchat developed end-to-end encryption only for snaps. The company has promised to develop the feature in chats and groups in the future.
Snapchat in numbers 
•Snapchat has its 1B+ downloads from the Play Store.
•Snapchat has 500 million + active users. 
•Snapchat users make 3 billion snaps and memories daily with lenses and filters. 
•In 2020, 75% of Snapchat users will use AR technology.
•Snapchat works with just 4100 employees.
•In 2020, the Company has a revenue of $2.506 billion. 
Why is Snapchat so popular? 
There are some features listed below that make Snapchat unique and so popular among youth and the upcoming generation. 
-When one posts something publicly, it just disappears in 24 hrs. It is the best feature in terms of privacy for the younger generation. 
-One can save unlimited photos and videos and can share them with their family and friends. Saved memories in the app can be kept safe in the phone memory. 
– This app features the best filters with creations and realistic looks. New filters and lenses are released daily by the Snapchat community. 
-Personalised Bitmoji cartoon Avatar has attracted a lot of users. One can make a personalized profile of their own that will be displayed on Snapchat. 
-This platform also attributes a sense of community that is not found on any other messaging app. 
-Snapchat also features Augmented Reality (AR) technology with TikTok influencers.
What has Snapchat faced? 
Snapchat is a popular, independent, and multimedia company but it has faced a lot of circumstances. Some are listed below: 
•In 2014, a hacker leaked 4.5 million users' phone numbers and personal information on the fake Snapchat site. Because of that, Snapchat has to face lawsuits against it and a loss in users and downloads. 
•In 2014, the company had to face the US Federal Trade Commission regarding the disappearance of messages and photos. 
Later, the company updated it and stated that 'the company takes no guarantee of the disappearance of messages and chats within the time limit.' 
•In 2015, an employee of Snapchat Anthony Pompliano made the statement that Snapchat is made up only for the rich and not for the poor like India and Spain. This statement sparked the "uninstall Snapchat" on Twitter. In India, users uninstalled it and the rating of the app at Play Store decreased to one star and a lot of bad comments. 
Concerning this trend, the company shares fell by 2%.
After that, Snapchat claimed the statement 'ridiculous' and said, " Snapchat is for everyone, not bound to any country. It is available for everyone at the Play Store to download for free." 
After that, Pompliano filed a lawsuit against Snapchat and was fired shortly.
•In 2019, Snapchat discovered that their employee was spying on users and saving their photos and private messages. This incident has shocked the whole staff, even the founders. 
•Snapchat has also faced a lot of competitive arguments from Facebook and Google. When Google offered to buy Snapchat for billions of dollars but Snapchat rejected it. And Facebook offered $5 billion to buy Snapchat. Facebook got rejected after a funding meeting. After that Facebook bought Instagram which is the major competition of Snapchat. 
•Company developed a snapcash feature in 2015. This feature led to popularity among adult content creators. This feature was being used by models and adult creators to legitimate their adult and sexual content. 
Future of Snapchat 
The main goal of Snapchat is to provide a fun and friendly way to people of all age groups including the Z generation. This application provides a lot of creative and fun lenses & filters to its users. This app mainly focuses on creative photos rather than messaging. 
Recently, end-to-end encryption has only been updated to text and messaging but Snapchat has promised to develop end-to-end encryption in photos and videos.
To be honest, Snapchat provides a lot of functions that are not available on the other social media platforms. 
The company updates the app and fixes all the bugs in its every update. Honestly, the future of Snapchat depends on its user. 
Conclusion
Snapchat is so popular these days, so the company has featured discover and lenses known as filters in 2015. This app is recently so popular among youth where they keep sharing their snaps and activities with their friends. 
This app can disappear the messages automatically after 24 hrs, this feature makes Snapchat unique and most popular among youth who have nosy family and friends. 
Frequently asked questions (FAQs) 
Does Google owns Snapchat? 
Ans- No, Google doesn't owns Snapchat but Google had offered to buy Snapchat but rejected it after a funding meeting. 
Does Facebook owns Snapchat? 
Ans- No, Facebook doesn't owns Snapchat. But Snapchat was offered to buy by Facebook for $5 billion and was rejected. That's when Facebook bought Instagram, the biggest competitor of Snapchat. 
Is Snapchat safe for personal messaging? 
And- yes, Snapchat messaging and chat comes under end-to-end encryption.
Is there any risk to using Snapchat? 
Ans-No, there is not any risk in using Snapchat but this app is legitimate for adult content. 
Who owns Snapchat?- Know More