Zookeepers are professionals who take care of animal welfare daily, including but not limited to taking care of their health, keeping good records, feeding, cleaning, and maintaining their enclosures. Some of the job titles as zookeepers include veterinary, zoo registrar, zoo director, animal trainer, aquarist, aviculturist, and herpetologist.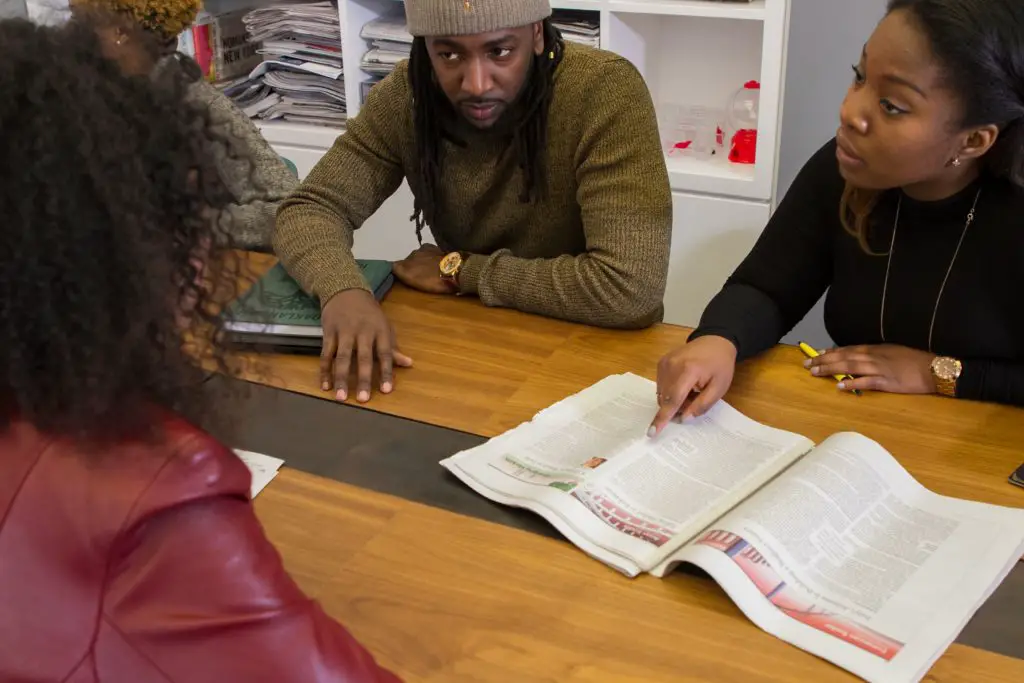 Below is a detailed education requirement for each job title.
Veterinary-responsible for animal health and well-being. He/ She also maintains animal health records.
Qualifications:
i) A doctorate in veterinary medicine
ii) Practicing license 
Zoo Registrar-Keeps records of all the animals in the zoo and applies for permits and licenses for animal transportation.
Qualifications:
I) Advanced training in animal care or animal science, or
ii) Diploma in zoo or aquarium management
iii) BSc in Zoology
Zoo Director-Oversees the zoo's operations, ensures effective and efficient policies are in place, and hires, supervises, and retains employees.
Qualifications:
i) A bachelor's degree in zoology or animal science
ii) A zoo or aquarium management degree
iii) Supervisory experience
Animal Trainer: Teach animals to obey commands, respond to human voices, and make eye contact.
Qualifications:
i) High school diploma
Higher education in animal care or animal science, or
iii) Outstanding communication abilities 
Aquarist-Take care of fish and other invertebrates in aquariums.
Qualifications:
i) A bachelor's degree in zoology or animal science
ii) A zoo or aquarium management degree
iii) Scuba diving instruction
iv). Marine biology
Aviculturist-Feeds monitors the health of the bird. cleans bird enclosures in the zoo and hatches the chicks and nurtures them.
Qualifications:
(i) Degree in zoology-ornithology 
(ii) Higher education in animal care 
Herpetologists: They research how amphibians and reptiles interact with their environments, identify new species, and maintain population data.
Qualifications:
(i) Degree in zoology-herpetology 
(ii) Higher education in animal care 
 Other Online Short Zookeeper Courses to Take You Stand Out
Apart from the above qualifications, you can take online courses to keep yourself informed, relevant, and stand out. One of the best resources to find this online course is the wildlife organization. https://wildlife.org/next-generation/career-development/online-courses/ some of the courses include;
Animal behavior course
Animals breed course
The zoo-keeping course
Wildlife conservation courses
Environment conservation course
Natural resources and environmental certification
What are  Skills of an Exceptional Zookeeper?
Apart from attaining the appropriate formal education to be a zookeeper, below are some skills that will make you stand out as a zookeeper and help you climb your career ladder.
Having a passion for animals, their health, and welfare is the best skill to have if you are considering being a zookeeper.
confidence to approach and work around animals, both big and small.
You must be keen on details and have superb observable skills, as the health and welfare of animals under your care will depend on these skills most of the time.
Outstanding interpersonal skills will be needed to communicate and interact with your different groups of visitors in the zoo.
Zookeepers need to do continuous research on species in the parks or any other place of work to ensure they are well informed and educative enough for their visitors.
Good writing skills will come in handy, if need be, to write down reports or findings to the governments or donors
General Zookeeper Job Description
Depending on the area you may work as a zookeeper, the job description will vary, but some job descriptions for zookeepers are obvious, like;
Keeping detailed records of processes and animals 
Reporting animal irregularities and health issues
Conduct education sessions for the public about animals.
Conducting private research on animals and sharing finds with the zoo.
Prepare and distribute food to the animals under your care.
What are Zookeeper Possible Interview Questions?
If you have been invited to a zookeeper job interview or you are searching for a zookeeper job, you may need to prepare the following five possible questions:
What do you do immediately if you identify a sick animal?
What is your motivation to work at the zoo?
What are the new trends in zoo management?
How would you apply technology in your day to work at the zoo?
Where do you see yourself in the next 5 years?
Who Employs Zookeepers?
Across the world, zookeepers are needed by various employers, especially those that deal with animals. These are some of the places (but not limited to) where you should be looking for a job. Good luck!
Zoo: a place where wild animals are kept for public display. Zoos can be in urban areas or suburban areas. Modern-day zoos are being used as conservation centers. The government inspects and regulates zoos to ensure high standards of health are maintained. If you love educating the public on animal conservation, this is your place to be.
An aquarium is an artificial pond or container where aquatic animals and plants are kept for public display, research, or conservation of endangered species. Working in an aquarium is an exciting career, especially if you love to gather data, analyze it, draw a conclusion, and share the findings. Though not a threat to working in aquariums, some of the disadvantages are high competition for a few jobs and the risk of working underwater.
Wildlife rehabilitation centers: Think of them as a hospital for animals. Injured animals are treated or cared for here. It is also a place where vulnerable orphaned animals are tended to before they are released back into the wild. Working here, you will be able to rescue wild animals.
Humane Society: These are groups that aim to stop human cruelty. Working here you will promote human bonds, improve domestic animals' welfare, and promote safe animal testing and testing.
Game reserves: These are large spaces where wild animals are protected. If you work here, you will enjoy interacting with both local and international tourists while conserving wild animals.
Sanctuaries are places where wild animals stay but are not released back into the wild. Here you will provide a haven for animals, the most endangered species. What a noble task!
Safari parks: these are places where wild animals are kept in the open and can be observed by driving through. What is more, you can train further to be a tour guide.
Conclusion
Zookeeping is an exciting profession in Zoo, safari parks, aquariums, game reserves among others for animal lovers. This profession offers different job titles like veterinary, zoo registrar, zoo director, animal trainer, aquarist, aviculturist, and herpetologist. One of the main courses you should consider for this profession is a bachelor's degree in zoology or animal science. However, there are other short courses offered online that keep you at the top of career including: Animal behavior course, animals breed course, zoo-keeping course etc.
Zookeepers Job Titles – Learn More