Many jobs are considered stressful. Applying for this sort of job requires that you prepare for such stress. Interviews are one of the most common ways by which employers screen applicants for a position. A common question posed during the interview process is, "How well do you handle stress?". This question requires an appropriate answer and there are a few ways to answer it.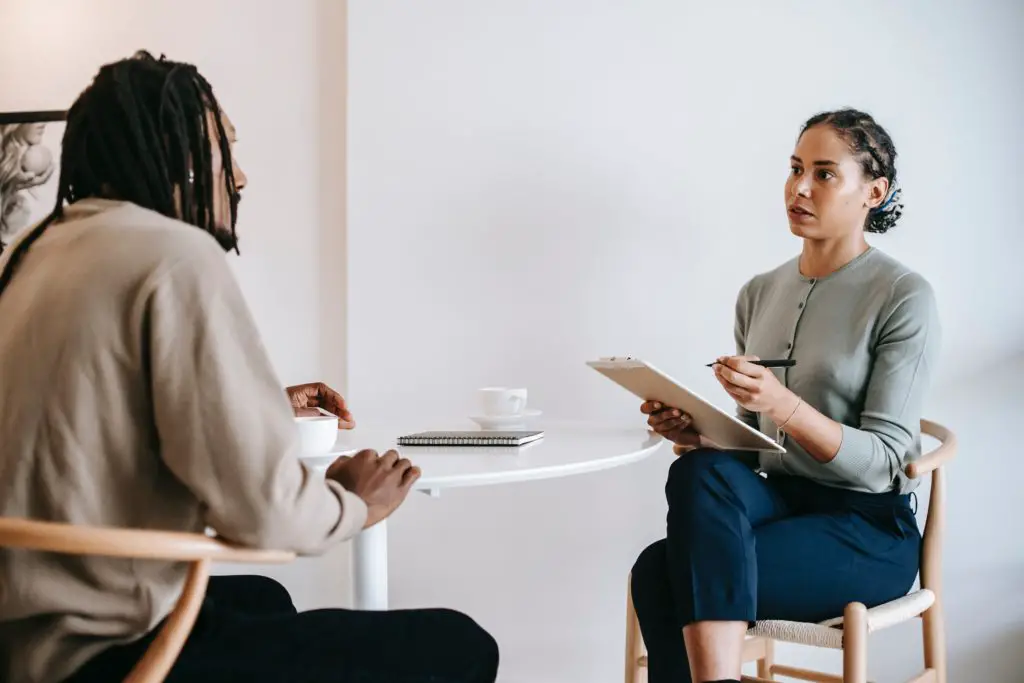 How Do You Handle Stress? : Interview Question
There are different, suitable ways to answer a interview question about how you handle stress. You might describe how pressure can increase your motivation in you while working. Of course, you have to recognize that sometimes too much pressure can result in stress. However, indicating that you can maintain equilibrium when these conditions come up can show the employer that you might be a suitable candidate for the job at hand. 
What the Interviewer Means by the Question?
When this question is asked the interviewer simply wants an idea of the applicant's ability to keep a cool head under stress that might arise when doing your job. The interviewer might also want to know how you specifically handle stressful work-related situations. This is quite relevant when stress is an essential part of the particular position you are vying for. The interview question is valid because to handle stress can negatively impact performance in the workplace. Some hiring managers might also be asking the question to find out if stressful situations outside the job environment might affect your job performance.
How To Answer the Question?
To answer this question satisfactorily, you'll need to give instances where you were able to handle a stressful situation. You might also state times when stress or pressure resulted in you being more productive at your job. Some of the answers to the question are given below
Pressure is a very helpful factor for me in the performance of my duties. Having numerous assignments or deadlines increases both my productivity and motivation levels. There is no doubt that too much stress is never a good thing but I have conditioned myself to be able to balance multiple tasks and deadlines. This skill helps me not feel overly stressed.
I do my utmost best to react not to stress but to situations. This has helped me handle situations without feeling stressed. For instance, when I'm dealing with a customer that's unsatisfied with a service, I focus on reversing that situation and satisfying the customer. I might do this by either communicating effectively or directing the customer to the appropriate quarters.
I enjoy working under pressure. I have discovered that working in a challenging climate, such as one where there are deadlines and multiple projects, results in me producing some of my most creative work as I have to focus on that job. 
I am very attentive to group dynamics. If I can sense unhealthy stress levels, I listen to people I work with and their concerns and try to figure out if they are under stress. If this is the case, I bring up ways to relieve them of some of that stress, so the team remains happy. This is a win-win situation because once the team is satisfied, I am satisfied.
Tips To Best Answer the Question
Indicate to the employer your stress management skills: Doing this will give the employer a clearer picture of how you can adapt to situations that may be stressful. This includes describing an instance where you attended to multiple tasks and came out on top.
Success should be what you focus on: Your response should include cases where you succeeded despite being placed in a situation that might have been stressful. 
Indicate your intention and experience of working in similar stressful situations: Your employer will be assured that you can handle situations that might be stressful if they know you regularly found yourself in those kinds of situations. So, make sure to relate your work experience and your stress management skills.
What You Shouldn't Say?
Do not talk about any issue you might have created during a stressful situation. You mustn't mention an instance where you put yourself in a stressful situation. You do not want the hiring manager to view you as someone whose actions might lead to workplace stress.
Don't indicate how stressed you were. Your focus should not be on how much stress you might have been under during a particular situation. Although you should admit that stress might occur, you should instead place more emphasis on how you were able to deal with such a situation. 
Avoid implying that you do not feel stressed. While it might seem attractive to portray yourself as someone who remains calm even in stressful conditions, the interviewer wants you to tell them how you handle stress. It might be unrealistic to come across as stress-resistant.
Conclusion
The interviewing process can be quite a stressful experience. However, it is difficult o get the best employees for a position without the interview process. Even if you have been in numerous interviews, it might not be easy to remain calm at all times. This is because you are in a new environment interacting with people you have never met before and you are trying to convince them you have the right credentials and skills. 
Frequently Asked Questions
a. Are my body language and speaking voice important during the interview process?
Yes. It is important to speak in a natural, strong voice. This shows the hiring panel how confident you are. Your body language should also be friendly and open.
b. Asides from preparing answers to questions, are there other ways to prepare for an interview?
You may conduct mock interviews to help you be more assured in front of the interviewers. Getting your documents in order also constitutes preparation.
c. Can I follow up after the interview?
It is advised to follow up with your prospective employer when the interview is over. This lets them know that you are interested in the position.
d. Is it illegal to do a background search on the company?
Gathering more information about a company you wish to work at might give you an edge over other applicants to that company. You can use the information to buttress why you'd be a good fit for the company.
How Do You Handle Stress? – Interview Question