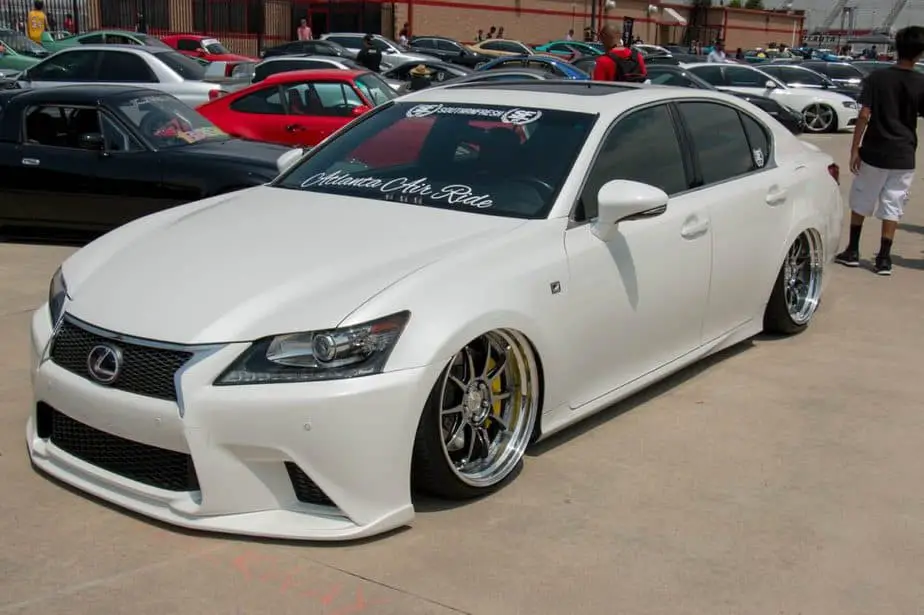 Lamborghini is the love of every supercar connoisseur. It is a luxury supercar brand based in Italy. It is currently owned by the Volkswagen Group, also known as Volkswagen AG through its subsidiary named, Audi.  The group is a German multinational automobile manufacturing company with its headquarters in Germany. Founded in 1937 as Volkswagen, The Volkswagen Group has over 15 brands and subsidiaries. The Lamborghini brand was established by Ferruccio Lamborghini, It was established in the year 1963 and within a few years, proved itself as an amazing automobile brand. Let's know Who owns Lamborghini?
The History of the brand
Lamborghini was founded in 1963, it's been seven-decade since the establishment of the brand and it has created a super niche market for itself. Lamborghini was born from the extraordinary idea of Ferruccio Lamborghini. Born in 1916, Ferruccio worked as a normal mechanic in the Royal Italian Air Force during World War II before starting to build tractors based on leftover military equipment from World War II. After World War II, Lamborghini made a company to manufacture tractors from reconfigured military surpluses, near Bologna, Italy.
About how the Lamborghini brand has grown to such an extent that the mere mention of its name immediately brings to mind its portfolio of legendary cars. Sports cars are single-use vehicles, while regular cars are designed for a variety of uses. This implies that sports cars are superior to ordinary cars in providing high performance, while ordinary cars are superior to sports cars in satisfying many needs at the same time. It produces top-of-the-line sports cars with high-end performances and features. Sports cars have a solid and sturdy chassis that allows the car to corner at high speeds without losing traction. Manufacturers often use advanced materials such as carbon fiber to reduce weight and increase stiffness and tensile strength. Sports cars are often fitted with self-venting, perforated carbon-ceramic brakes that help prevent overheating and effectively stop these supercars in seconds.
Ferruccio Lamborghini : Founder
He was born in Italy. His father was a normal farmer but he was not like his father, he was more interested in technology instead of just normal farming like his parents. He studied at Fratelli Taddia technical institute in Italy. His skills were utilized during World War. He was assigned to be responsible for vehicle maintenance in Rhodes, Greece. When he returned from the war, he started buying old military vehicles and turning them into tractors. In 1940, he joined the Air Force of Italy, where he served in the mechanical department in the Italian Army. He was captured after the war ended in 1945 when the island fell to the British forces and returned home only after a year.
After the war, he opened a garage where he experimented with his tractors. In 1947, he recognized a growing market in his country and started manufacturing tractors. He then embarked on other businesses, including manufacturing heating and air conditioning systems, and became wealthy. Lamborghini's success allowed him to purchase a variety of luxury goods including a Ferrari which was considered one of the finest cars of its time. After experiencing some difficulties with his Ferrari, Lamborghini decided to start his own rival sports car manufacturing company. Lamborghini was officially founded in 1963 and that same year debuted its first car, the Lamborghini 350 GTV, a two-seat coupe with a V12 engine. In 1974 he left the industrial world and moved to a secluded estate called on the shores of Lake Trasimeno. He went back to his roots; Lamborghini started developing a passion for hunting and started producing his wines. He made his golf course. Lamborghini had a daughter named Patricia at the age of 58. On February 20, 1993, at the age of 76, Lamborghini died from a heart attack. Lamborghini is buried in the Renazzo Cemetery.
Famous Lamborghini Models
Below are some of the cars made by Lamborghini that made a lasting effect on the automobile industry. Let's refresh our memories of these cars. Each new Lamborghini has its features, including its unique design style.
Lamborghini Miura – The Lamborghini Miura was a 60s era sports car produced by the Lamborghini between the years 1966 and 1973. This car was the first supercar with an engine configuration between the two rear seats. The concept was not new but this car popularized this technology. It had an engine of 3929 ccs.
Lamborghini Espada – Espada was designed by leading design engineer Marcello Gandini. It was a practical car with the engine of a sports car and enough room to fit a whole family. It was a four-seater with a 3.9-liter engine with a 5-speed manual transmission. In only 10 years, Lamborghini sold more than 1000 Espada models. The Espada proved to be the mainstay of Lamborghini's finances for a long time.
Lamborghini Gallardo – This was a high-end sports car that was in production for a period of 10 years (2003-2013). It has a 6-speed manual transmission and has a top speed of 202 mph with an acceleration of 0 to 62 mph in just 3.7 seconds.
Lamborghini Jalpa – The entry-level sports car produced by the Italian automaker was produced between 1981 and 1988. The Jalpa was the last machine that had a V8 engine. Jalpa got its power from an upgraded version of the V8 engine.
Lamborghini Aventador – with over 750 horsepower, this car is one of the most powerful machines built by the company. It has a 6.5 L V12 engine. Automotive magazines gave it the title of the best Lamborghini ever. There are around 9,392 units of this car in the world.
Lamborghini Urraco – Urraco translates to "young bull". The production of the car is another story, from the very beginning of the project it was much less handcrafted than other models. The creation of the Urraco was to express the desire of the company to expand its production and make a Lamborghini accessible to a wider, albeit limited, audience. This model immediately distinguished itself with the innovative technical solutions, thanks to the contribution of the engineer Paolo Stanzani. The Urraco is a fast 2 + 2 coupe with a rear center V8 and independent suspension, with front and rear MacPherson struts, the first in a car.
Lamborghini LM002 – also known as Rambo Lambo, was a different departure for the brand. This off-road was very low performance and was not well received. It is in the list only because it was an experiment for the brand which unfortunately went downhill. It was featured in the movie "Fast and Furious" (2009). It had a 5.2 L V12 engine.
The Logo
The company's logo features a bull, a reference to Ferruccio Lamborghini's zodiac sign, a Bull. Various Lamborghini models have names associated with bulls. The founder of the company used to love bullfighting and he regularly used to attend bullfighting events. Then, there is also the golden color with the bull with the black background, it bears great resemblance to the horse and the yellow field of the Ferrari emblem. The similarity is not just coincidental, as the owner of Lamborghini; Ferruccio had a long-standing rivalry with Ferrari. The golden bull in the Lamborghini logo represents excellence and is rich in the tradition of the manufacturer, black color reflects power, prestige, luxury, and integrity.
Some unknown facts 
• The company still manufactures tractors which were their first product.
• The Lamborghini logo and the names of all sports cars are inspired by the astrological sign Taurus.
• Its founder had a great fascination with bulls and decided to introduce a bull as the logo of his car company.
• Veneno is one of the rarest Lamborghini. It is one of the most expensive and fastest Lamborghini cars in the world.
• Lamborghini donated some cars to the Italian police to quickly transport organs. These cars have been customized and equipped with special tools like – a cooler. 
• Except for Gallardo which offers a V10 engine, all Lamborghinis are equipped with the V12 engine. 
• The Aventador is one of the best-selling sports cars in the US.
• Lamborghini is used by the Dubai Municipal Police.
• Lamborghini's first car was the 350 GT produced between 1964 and 1966. 
• There was almost a Lamborghini Taurus. 
• Lamborghini was a supplier of engines of formula ones for many seasons of formula one from 1989 to 1993.
• In terms of sales in the year 2004, the most important markets for Lamborghini sports cars were the USA (41%), Germany (13%), the UK (9%) and Japan (8%).
• There is also an automobile museum owned by the Lamborghini name, Museo Lamborghini in Italy. It is a two-story museum that opened in 2001. 
• In 1987, Chrysler took over Lamborghini and began experimenting with Lamborghini designs. Fortunately, none of them were ever released.
• The design of the Aventador is inspired by an insect, the beetle.
• There is a Lamborghini academy in Italy. It professionally trains drivers for the track.
• Lamborghini once built a car with a boat motor.
Who owns Lamborghini?- Full History