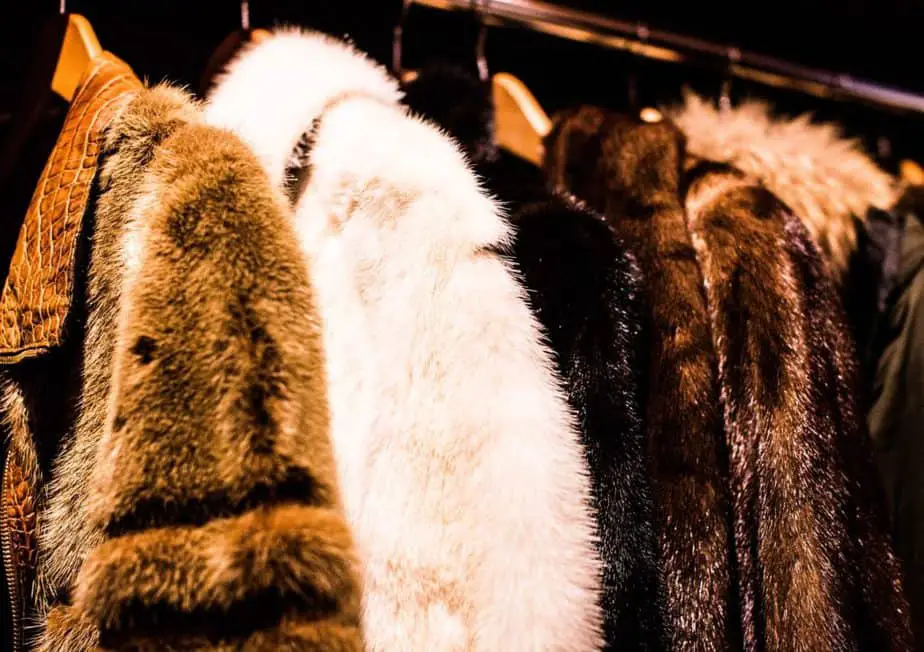 Burlington, formally known as Burlington Coat Factory, is an off-price retail department store. The store was founded in 1972 by Monroe Milstein as a family business in Burlington, New Jersey. 
Impressive right? 
Let us know more about it in detail. 
About Burlington Coat Factory 
The company focuses on bringing positive change by providing a good experience through a treasure hunt. Burlington started with only one store but became the world's third-largest retail company with 761 stores in 44 countries. 
Companies Motto
The clear perspective of the company is to value its customers, associates, and community by organizing itself as the right place for a different style, trend, and value of the product.
History of Burlington
After its establishment in 1972, the company went public in 1983 and named itself Burlington Coat factory warehouse Corporation. 
In 1983, annual sales climbed to 300 million and made the company grow in the retail industry. By 1985, the company's success doubled its store by 68 in number. 
In 1990, they established a 438,000 square feet national distribution center. Annual sales climbed to one Billion in 1992. 
In 1993, Burlington coat factory signed an agreement to establish its first branch outside the United States in Juarez, Mexico. 
The company's success continued due to its diversification and effective growth strategies. Burlington coat factory continued to introduce new products line by line based on its past success. 
In 1998, The Humane Society of the US-made accusations against the company for selling parks trimmed with dog fur. 
In 1999, Burlington gave the first online shopping option for customers by launching its first e-commerce website. It also opened 27 new stores this year.  
In 2005, The Company continued to bolster its store and operated 362 stores in 42 states. For 2.06 billion, the company came under Brain Capital Partner in 2006. 
With a history of success, the company continued and reported 4.35 billion sales in 2013. The company then opened 503 stores in 44 states. 
For the first time in June 2016, Burlington joined Fortune 500. Burlington opened a new store below 50,000 gross square feet in 2017. It happened for the first time in its history. 
In 2019, Jennifer Vecchio got promoted to President and Chief Merchandise Officer. In 2020, Thomas Kingsbury retired as Executive Chairman. 
So we talked about the history of this company in detail. 
Now let us talk about the present scenario of the Birkin Coat Factory. 
Present Scenario
According to records, several stores are being closed across America Burlington is opening 100s of new stores as an opportunity to increase its sales. They are offering 60% off on its products like Clothing, footwear, home goods, etc. 
In the 21st Century, where the world is taking flight through online marking, Burlington stores say it is going to their e-commerce operations.
It is focussing on selling its products, not through the website but offline in its stores. The Chief executive of the company says that through e-commerce, the sale percentage is only 0.5
Burlington's average unit retail is $12, e-commerce impossible to make a profit and grow itself. 
As we know, This Company is a small off-price retail business that can make money and grow the company network. 
The company will take new steps for going forward with good planning, comp sales, and many more to build its position better again in the industry. 
What does Burlington sell?
Burlington is known for its coat's overwhelming success that made them realize that they have to sell more than coats for a good amount of business year-round. So they started selling outerwear and baby clothes in their early days only. 
Today they expanded their product assortment to shoes, baby clothes, furniture, home decor items, pet supply, and many more. 
A career in Burlington 
Expansion of stores created numerous career opportunities. Around 30,000 employees are working for Burlington. Job seekers can easily find work with full-time, part-time, and temporary jobs respectively. The most positioned job is data entry-level as it doesn't need any experience or degree.
People say if you love to Shop with Burlington, you will love to work with it. 
Some Job roles in Burlington
Cashiers – This job is the most common in this company. They are less paid and easily get-to-go roles in Burlington. Candidates are hired based on their Positive attitude, fast working style, ability to follow instructions.
Assistant Manager-   They manage almost every responsibility for the Burlington coat factory. They earn around $10.00 per hour. They are hired based on their previous work experiences in management and retail.
Retail Sales Associate- Employers with this job role works in specific appel and manages the decor section within the store. Salaries are less and hourly for this position. Good organizational skills and pleasant behavior accepted for this role. 
Team Leader- Support the team and make sure work completes before the deadline. They are the head of the department in the Burlington store, so they get paid higher than any other role.
Store Manager- The store manager is the head of a store that looks into every matter and strategizes according to it. The average salary of the store manager is $129,468, which is the highest among any other roles. 
Recovery Specialist- They safeguard the company's assets. They must participate in year-end inventory. The average salary they make is between $10 to $11 per hour.
Receiving Associates- They handle all the shipments, operate deliveries, identify items. The average salary they make is between $7 and $8 per hour. 
Layaway Runner- They organize storage areas, assist cashiers, and entertain customers for payments. On average, they make up to $7 and $8 per hour. 
How much does Burlington Pay?
The Average Salary for Burlington employees is $32,765 per year in the United States. The highest-paid job in the store is of the Store Manager, the lowest-paid job in the Burlington store is of the cashier, customer service representative, and stock clerk. The Burlington salary rates are 7.3% nationally. Different job roles earn different salaries.
Average Salary by job titles: 
Highest paid
store Manager – $129,468
team leader – $79,299
Department Manager- $70,514
Sales representative- $51,710
Lowest Paid
warehouse worker- $29,608
Cashier- $29,552
customer service representative- $28,398
stock Clerk- $26,952
How Does the Hiring Process work?
The HR representative with the store manager hires the candidates for the Burlington store. 
Steps for interview: 
Have to register through an online/offline application.
Firstly applicants go through a phone interview.
After being shortlisted in the first interview, a face-to-face interview happens.
It mostly lasts 15 minutes or less for each candidate.
Sometimes a series of interviews is seasoned for the higher post candidates.
The hiring process mostly takes about two weeks to complete.
Ideal Candidates:
For the interview at the Burlington coat factory, a candidate should wear proper attire. The employers of Burlington have the same dress code, dressing similar to the current employees helps to mark their best sign as a worker. 
The employers of Burlington have the same dress code, dressing similar to the current employees helps to mark their best sign as a worker. 
Age Criteria to work 
Burlington's minimum hiring age is year16 which is only eligible for an entry-level job in the company. 
Burlington's Employees demographic
The demographic score of Burlington is 9.7%. It increases the diversity rate of the store globally. The score measures various factors such as ethnic background, linguistic behavior, skills, gender identity, and interest in their workplace. 
Diversity measured is based on different factors:
GENDERS: 
Female- 60.0% of female employees work in Burlington.
Male- 35.7% of males are employed here.
Unknown- 4.3% of candidates from different gender work in Burlington as an employee.
2 . ETHNICITY:
Whites- 59.6% are working in Burlington.
Hispanic or Latino- 19.1% of employees are in this company.
Black or African American- 11.8% of workers belong to this ethnicity.
Asian- 6.1% of people are Asian in Burlington Coat Factory.
Unknown- 3.4% of people belong to different diversity.
3). Languages- People use various foreign languages in the Burlington coat factory-like Spanish, French, Portuguese, Hindi, Russian, Urdu, etc.
Burlington Financial Performance
Burlington has performed a commendable job in the financial department. It has scored 9.8%, Companies financial performance measure through various factors like longevity, annual revenue, stock market performance.
Questions asked in an Interview 
Do you have any word experience? 
Why do you want to join Burlington Coat Factory?
What do you think about the factory?
Will you be able to handle customer's transactions?
Tell me your three qualities that make you eligible for this position in Burlington. 
Tell me about your ideal employee.
What type of work diversity do you like? 
What is your salary expectation? 
How will you handle the situation where the customer is rude to you?
Have you worn the uniform in your past workplace? What do you think about wearing a uniform? 
Do you have experience with volunteering? 
Do you know about fashion, new trends? Do you have a passion for fashion?
What employers say about working at Burlington Coat Factory. 
Employers rate the company with 4.2 %. 
1) Current Employee- Gaithersburg, MD: Says he loves his job. As he has a good sense of fashion, it helped him in working in a clothes section.
2) Current Employee- Highland, IN: A retail cashier says the company pays a good amount of work they do. 
3) Current Employee- Florence, KY: She says she likes working for the Burlington store. It's a good, easy job. The only complaint she has is the company pay possible for her position. 
****************************************
Burlington Coat Factory- Full History