Let's first understand what Netflix is. Netflix is one of the well-known subscription-based online streaming services founded in 1997 by Reed Hastings and Marc Randolph. It is popularly known for offering you a variety of award-winning shows and movies, sitcoms, series, animation shows, video games, and shows of different cultures and languages.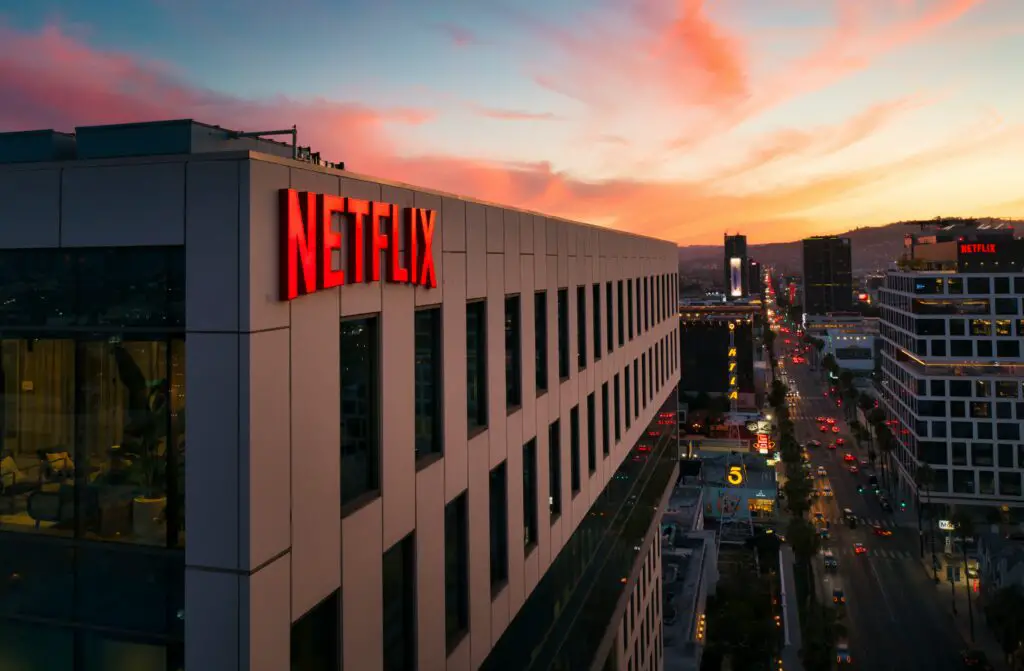 Is it tough to get a job at Netflix?
Yes, up to some extent it can get difficult for some people to get hired at Netflix. It requires hard work, patience, and consistency. With the right talent, you will land your job at the position you wish to get hired. Netflix does not usually hire fresh graduates and interns for work. They most prefer people with somewhere around 3-5 years of experience. 
Requirements to get hired for the job
The minimum age to choose your career with Netflix is 18 
Neat and updated résumé 
Well-preparation for the interview 
Make sure to be bold and speak in your comfortable language 
Having a conversation/ interview with the recruiter before the training is an excellent way to go. 
What is the recruiting process at Netflix?
Speaking to the recruiter over the screen 
Answer the basic questions asked by the interviewer over the technical phone call 
Take up the project assessment
Explain a cultural situation outside work 
Answer a situation where things did not go your way, and how you reacted to it
Right after your phone interview, you may be taken ahead to the on-site interview a week later. The on-site interview has two categories, 
In the first, you will be asked technical questions that answer the right skills you have and include some culture-based questions where you would meet people from that environment. The latter would be an interview with the HR and Senior Directors. Every next stage you move on to is based on how you performed at the previous stage. You would not pass by the second stage of the on-site interview if you fail at the first.   
What are the questions asked during an interview?
This is a complex field where we all lose faith when we start seeing the most negligible chances of getting hired. But don't worry; as long as you are true to yourself, you are good to go. 
Here are a few questions the interviewer might ask,
What piques your interest in the field of entertainment?
How would you ensure to meet a deadline?
What is something that you like about Netflix?
Explain your reaction or how you would handle a particular situation 
How do you stay focused and organized?
What is your biggest strength and weakness?
What would you do if you get tired and bored at work?
When you found things going south, how did you take a step to make it right?
Why do you want to be hired at Netflix and not any other entertainment field?
Tell a story where you had to face a big challenge or had to multitask
How to answer these questions?
Remember that your interviewer is looking for what you are best at. Tell them what your true strength is. Be attentive and give out as many details of your personality. Don't lie about it but boldly say what you are known for. If you are a motivator, have leadership skills, ability to multitask and manage time, tell them about it in detail. 
The interviewer always looks for an honest answer, so be curious and tell them why you want to work in a culture company. Explain a short story that piqued your interest in working for an entertainment and culture company. If you are not aware of them, say it frankly that you just heard of them on a channel or a friend referred to them. To be on the safer side, it is better to understand their requirements and their history and culture. 
It is better to get to know the company you are about to go to and give an interview. Go to their official website or through the page where you found their job offer. Read short descriptions and get to know the motive of the company. Acknowledge it and understand how it suits you before you go for the interview.
Show them your energy and skills. Show your passion and talk with confidence and motivation. Make sure to portray yourself as being committed to learning at their company without any bad attitude. 
Instead of putting out your requirement first, you can ask them the range that is usually for the position you applied for. 
During an interview, do not ask about the perks and the leave policy. Try to be curious to know more about the company's goal for betterment. 
Showcase previous activities that may be related to the job field you apply for at Netflix. 
Frankly discuss the role you are comfortable working in. Though it is a good sign to understand everything and nod your head, it is important to discuss your opinion with them to avoid any conflicts in the future. 
Preparing for the interview
To showcase your best abilities, you must thoroughly read the official website's requirements. 
Thoroughly read out Netflix's culture memo on the website
Understand what they are seeking 
Create your story and boldly say what you want to achieve from landing that job 
Get in touch with the technical recruiters 
Show your talent in the culture they have developed 
Your first impression is your last, so be natural and as real as possible. Do not try to outsmart them by bluffing about something you don't know about. 
Be real and make mistakes 
Sound curious and feel free to share your thoughts or ask a doubt 
Usually, Netflix seeks a person who is, 
Courageous to take on new challenges
 Is curious to learn about culture and entertainment
Has the passion to bring success and feels proud enough to entertain the world 
Has the integrity to accept a mistake and is ready to step forward
Treats everyone with equal respect
Communicates with people in the surrounding 
Is open for any sort of debate and helps out colleagues at work
Develops create ideas and frankly shares them 
Be bold to share your salary expectation and negotiate when you receive the offer letter 
Conclusion 
So, these are the few general questions that every other interviewer asks. A few of them differ according to their mainstream, so you need to plan your strategy, prepare, and be ready. The hiring manager must see through you. They value your honesty, boldness, confidence, your communication skills, your passion and creativity, understanding, and belief to learn more from them. It ensures that you are hired with all the great qualities which would make you stand out from all other interviewees. As long as you are passionate and striving to be better, you will succeed. 
What is Netflix? – Know More