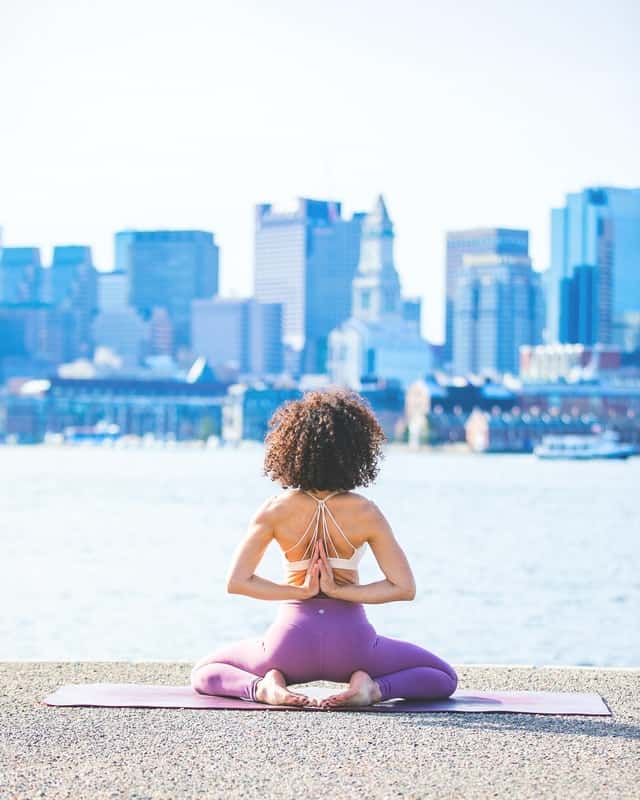 Lululemon Vision – Lululemon is a chic and exclusive athletic apparel retailer founded in 1998 by Chip Wilson in Vancouver, Canada. Lululemon is a company driven by immense passion and a great knack for identifying the need of the hour and adding its signature touch to it. The mission statement of Lululemon is "to elevate the world from mediocrity to greatness" https://mission-statement.com/. The vision statement of Lululemon is "to be the experimental brand that ignites a community of people living the sweat life through sweat, grow and connect." https://mission-statement.com/. The value analysis of Lululemon is "nurturing entrepreneurial spirit, taking personal responsibility, valuing connection, honesty and courage, and choosing fun." The brand aims to follow these statements and these values to reach the ultimate destination of success and consumer satisfaction.
Mission Statement Analysis
The company makes it a crystal-clear point that Lululemon will build a trend and not follow one through the statement. Mr. Chip Wilson, from before Lululemon was started, always had a great eye for catching the need of the hour and turning that into a successful business venture with keeping customer satisfaction at top priority. By not following the trend, Lululemon, along with the help of its very organized and precise strategic sales team, elevates and revamps clothes and makes them into statement apparel, comfortable and stylish.
Vision Statement Analysis
Every choice made regarding the material, the style, or every decision made is never normal or the usual standard matching the societal expectation. It is a company where a vision for a long-term change and statistics supporting the future of the product and the consumers highly influence every step taken. The vision of Lululemon has always been in favor of the betterment of people's health and personality development. The company aims to build around a community of people aware of the importance of health and physical and mental fitness.
Community Building
Lululemon's approach towards building a community around its brand is very different and a thoughtful and beneficial strategy for themselves and their customers. Since the very beginning, the brand has focused on yoga. Hence, unlike other brands that mainly sponsor pop stars, sports stars, and influential people to promote their brand, Lululemon has opted for a more realistic approach. They collaborate with local yoga gurus and fitness professionals to show their target customers the actual truth. Lululemon also at times utilizes its storefronts to host yoga classes to increase the awareness of its benefits.
Key Lessons From Lululemon
If a brand wants to improve its goodwill and worth, they need to create an emotional and significant bond with the customers. In this fast-paced world where there is so much competition, where one brand dissolves and another comes up, it becomes essential for the brand to be indispensable. But how to create such a need and worth for your products is something that Lululemon has taught very well over the years.
Create a Movement
With THIS IS YOGA campaign, Lululemon has created a movement to make more and more people aware of the benefits of yoga for both physical and mental health. They have come up with campaigns where influential people, music artists, etc., whom many people follow, are seen taking advantage of yoga and then sharing the results they received with the world. The lesson here is that while promoting their brand and their products, they gave an upper hand to the wellness of the customers and took a step towards making the world a better place.
Purpose Behind Your Product
Lululemon has a purpose beyond quality and profit for every product it comes up with. Their motto is comfort over constrict. This helps in improving customer loyalty. Creating something comfortable and reasonable helps generate more and more people heading towards a goal you want people to reach.
Inspire Media Expression
When you build a community, building trust and reaching out to more and more consumers using social media is the smartest way to build brand awareness. While usually, companies promote themselves and sponsor stars to promote their brand. Lululemon has created its own trend where they encourage their customers to give feedback using a hashtag to the world and simultaneously give them freedom of expression and freedom to express something that benefitted and brought joy. Social media platform can help build a sense of connection and makes the distance smaller while extending its reach. Along with that, it helps consumers trust your brand after seeing so many real-life local people expressing their opinions.
Create Purposeful Insights
While creating content for your brand, instead of promoting it in the most glamorous way, turning your brand's purpose into content will bring more customers. Creating content directing towards the goals and vision of your brand and explaining the importance of it will bring a sense of awareness to the issue and your brand. Lululemon has become a go-to brand for instructional videos as well as information on yoga. Hence, while consumers get comfortable athletic apparel, they also get information about it. It creates a sense of the trend and purpose of your niche.
Value Analysis
The core values of Lululemon comprise of "nurturing entrepreneurial spirit, taking personal responsibility, valuing connection, honesty, and courage, and choosing fun."
NURTURING ENTREPRENEURIAL SPIRIT
Lululemon is at the top of its industry because of its innovation. Lululemon has its way of filling the gaps by the power of innovation. The innovative mind comes from the entrepreneurial spirit. But this spirit is well put to work for the company's benefit because of its fresh-minded and skilled employees. The employee environment is very friendly and motivated. Identifying the gaps and filling them with innovation, thus connecting with and attracting more reach, has brought Lululemon where it is today.
TAKING PERSONAL RESPONSIBILITY
The most important value for a brand is to take constructive criticism in a way that helps bring out a better version of it. Taking personal responsibility towards distinctive areas of a business, including a comfortable and happy environment for the employees, to continue innovation and brainstorm ideas, to build a community around them, to reach the purpose and vision of the brand, and to give the consumers ultimate satisfaction from their purchase is what brought Lululemon at the top of the success ladder.
A valuable and respectful connection with employees and the consumers is what helped Lululemon build a cooperative environment. Building a good connection with the employees can help the company benefit from valuable insights regarding the inner work. A comfortable and motivating environment also helps the employees to do good quality work. A connection with the customers helps add a personal touch to their business-to-consumer relationship. This personal touch helped the brand build a community and enhance customer loyalty.
Customer loyalty and a community around its brand were built because of its transparency. Transparency helps improve the prestige and goodwill of the company. Since Lululemon is a brand built around its consumers and keeps the consumer at the top of the priority list, this value is the most helpful and significant to them.
Creating a healthy life that is their vision and mission, adding a fun element and mindset in life and company is very beneficial. It helps deliver the message that health is fun and not a duty. This helps in forming a positive outlook towards health and fitness.
Here are some questions and answers regarding Lululemon to help get to know the company and it's working well
IS THE WORK CULTURE OF LULULEMON DIVERSE?
ANSWER: The company aims at increasing diversity in their work culture after having a more significant conversation or discussion with the underrepresented employees. It aims at also disclosing its employee rate in the annual report as proof of inculcating diversity. 
WHAT PRODUCTS DOES LULULEMON SELL?
ANSWER: Lululemon offers athletic wear for women and men and accessories used for fitness, e.g., Yoga mats. They also offer several guided videos on running, yoga, meditation, etc. 
DO MEN WORK AT LULULEMON?
ANSWER: It might have been an earlier case where only women worked at Lululemon, but that is not the case anymore. In fact, men employees have increased recently and also. They help bring more men customers and thus create a diverse working culture.
WHAT DOES THE COMPANY REFER TO ITS STORE CLERKS AS?
ANSWER: The company refers to its store clerks as 'EDUCATORS.' They believe that this spreads positivity and hope in their employees and hope that the same is generated for their employees' families and customers.
HOW MANY STORES DOES LULULEMON HAVE WORLDWIDE?
ANSWER: Lululemon has opened 491 stores globally. They have 300 plus stores in North America, along with many overseas, especially in China. But they continue to open stores in the U.S.A.
WHEN AND WHERE WAS THE FIRST STORE OF LULULEMON OPENED?
ANSWER: The first store of Lululemon was opened in 1998 in Vancouver, Canada by Chip Wilson.
WHAT SHOULD ONE WEAR FOR AN INTERVIEW AT LULULEMON?
ANSWER: Anything that is comfortable or athletic is advised to wear for an interview at Lululemon. Nothing formal is needed since the company endorses comfort and fitness.
WHAT TYPE OF QUESTIONS ARE ASKED FOR AN INTERVIEW AT LULULEMON?
ANSWER:
Tell me about yourself?
What can you tell us about Lululemon?
Why do you want to work for Lululemon?
How would you deal with an upset customer?
Where do you see yourself in 5 years?
Would you have problems during the holidays?
Here are some of the questions that an interviewer is likely to ask. https://worknearyou.net/
WHAT AGE GROUP DOES LULULEMON TARGET?
ANSWER: Lululemon targets people from the age group 18-35 with a fitness mindset. Their apparels, informative videos, engaging community events, etc., all target a person with a mindset who wants to change themselves and become physically and mentally fit.
WHAT IS THE 5 YEAR PLAN OF LULULEMON?
ANSWER: To accomplish their aggressive 5-year plan to quadruple sales outside of America by 2023, Lululemon is opening stores in Europe and Asia faster. Adding to that they also see themselves hosting several events and opening online stores customized to the country in order to reach their goal.
Conclusion
Lululemon thus is a very consumer-friendly brand. It was built by a person who got his passion and liking towards clothes from his mother. Lululemon has satisfied its consumers with its service and the environment and the staff and the employees working for them. Initially, the brand was constricted towards selling only yoga-related apparel and accessories. But gradually they have explored the market and in a very bullish way lead it too! They now sell every item, be it for women or men. Along with products, they also provide guided and informational videos on running, yoga, or meditation. They believe that their brand is not a business but a community that helps them relate and connect to their consumers personally, thus building positive goodwill. They really do live by their mission and vision statement by providing a service that caters to the best for the world's people. They also maintain a policy of transparency when it comes to a diverse work culture that attracts many millennials and generation z consumers. This work culture proves that betterment to the earth and its people are on the company's top priority. 
I hope this article answers your questions and succeeded in catering to your need like Lululemon.
Also read Lululemon Athletica Job Opportunities: A Complete Guide
Lululemon Vision And Mission Statement 2021