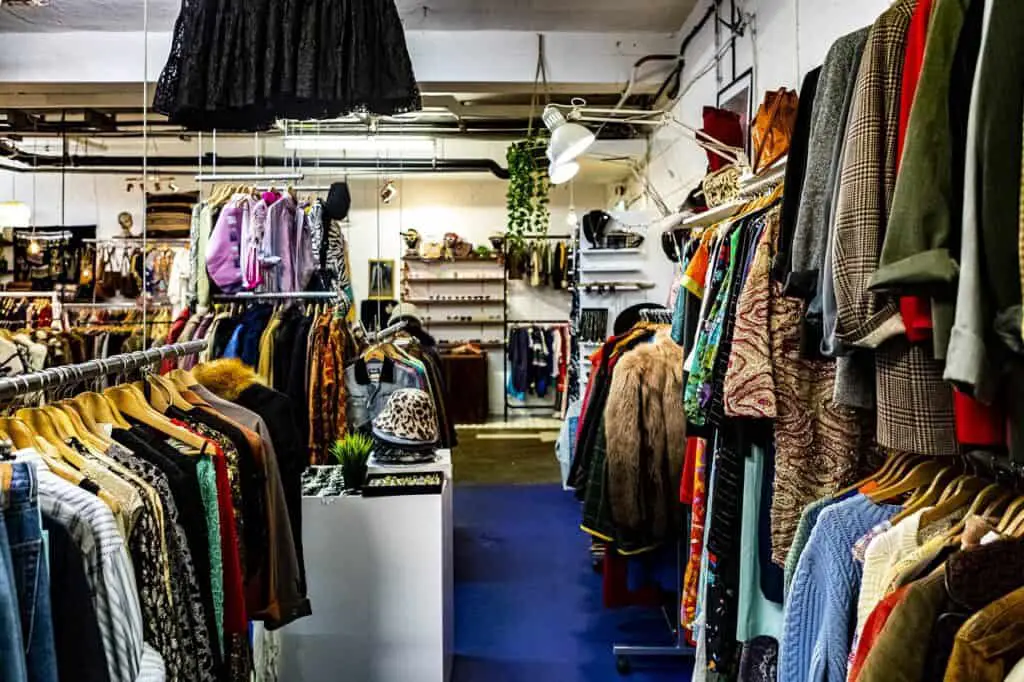 Are you interested in building or having a career in the retail industry? We eill discuss Lululemon Athletica Job Opportunities in this article. With numerous companies and career opportunities within this industry, Lululemon Athletica – commonly known as Lululemon – might be the option for you.
A great first step towards deciding whether to pursue a career under Lululemon is to get well informed about the prospects that the well-known brand offers. This article has gathered key information regarding what you need to know before embarking on your career with Lululemon to spare you from hours of research.
From the job opportunities and the average salary ranges to the application process and interview questions, continue reading to find out more about your potential future at Lululemon.
Lululemon Athletica: Background
The brand was founded in 1998 and is mainly rooted in North America, with its headquarters in Vancouver, Canada. Over the years, the retailer has opened stores and distributed its products across the world, expanding the reach of its athletic clothing and fitness-focused brand image. Lululemon has, in turn, become one of many job providers and employers.
Lululemon Athletica Job Opportunities
The following are basic requirements you must meet in order to work for Lululemon:
Be 18 years old or older.
Be a holder of a high school diploma or GED.
Have an active passion or interest in healthy living, exercise, or yoga.
Previous experience in retail, customer service, or hospitality is advantageous but not necessary.
Upon meeting the given requirements, you are free to explore the array of job positions available and choose the ones that fit your career needs and skill set. From a set of entry-level, low-experience jobs to high-level managerial roles, full-time jobs to part-time jobs, there is a wide selection of opportunities that Lululemon has to offer.
Positions available include:
Assistant Manager – Possess an entrepreneurial drive, a thirst for relatively greater responsibility, and proficiency in Microsoft Word, Excel, Outlook, and PowerPoint.
Key Leader – Exercise leadership and interpersonal skills and demonstrate adaptability.
Educator (Sales Associate) – Inform and share knowledge about the brand and its products to consumers and general clientele.
Expediter – Perform manual tasks that involve handling and organising product inventory. 
Positions as a Construction Specialist, Assistant Technical Developer, and Technical Designer are on offer as well. There are more supervisory roles such as Seasonal Team Lead, Ambassador Manager, and Assistant Construction Manager. Whether you seek a low qualification/experience role, a leadership position, or a more corporate position, Lululemon Athletica provides jobs of varying depths and range.
Additionally, not only are opportunities available in Canada and across several states in the United States of America, but the following countries also have job openings: The United Kingdom, Australia, New Zealand, Taiwan, Germany, Hong Kong, South Korea, Malaysia, France, Japan, Singapore, and China.
While the opportunities are prevalent, an additional important factor to consider is the salary expectations.
Salary
Salaries vary according to the different responsibilities and hours behind every role. Expediters earn an average of $10 per hour, while Educators make an average of $13 to $14 per hour. For supervisory roles such as Key Leader, an average range of $15 to $18 per hour can be estimated. An Assistant manager can be expected to earn within the range of $26 000 to $40 000 per year.
Now that you know what salary range to expect, read on to find out how to apply for a job.
Application Process
Aspiring applicants can apply in-person at a Lululemon store of their choosing or online.
To apply online, follow the procedure below:
Visit the company's main website: shop.lululemon.com.
Scroll to the bottom and open their "Careers" link in the footer of the web page. You will then be directed to their careers page.
Open the link titled "Start Your Career Search" and begin your job search.
From here, you can personalize your search by directly inputting your desired keywords into the search bar. You can also use the available filters to narrow your search down to specific jobs. The filters can alter the results you receive by region, state or province, business unit, and area of interest.
Next, you may browse through the results until you find a role you are interested in. Once you find a position you want to apply for, click on the job link and the "Apply" link that appears. You will be given a few options on how to proceed with your application.
What you do next will depend on whether you have a registered profile on the website, or are already a Lululemon Athletica employee, or would prefer to upload your resume directly or apply through LinkedIn or Indeed.
You will be guided through the next application steps depending on the platform you decide to proceed with. You will be asked to provide personal details and will receive an opportunity to review your application before submission. Once you complete your application, you will have to wait to hear back from the hiring personnel, which may take up to three weeks.
The recruiters will get back to you through email or phone call. So, what happens when you hear back from them and manage to get an interview?
Interview Questions
Depending on the position you applied for, you might go through multiple interviews before receiving an offer. One of the interviews Lululemon tends to include in the recruitment process is a group interview. For instance, Educator (Sales Associate) position regularly requires job candidates to undergo group interviews where the interview takes place in a group setting alongside other applicants.
Interviewers will ask applicants a series of standard questions. Giving unique or memorable responses will give applicants a favorable standing, especially if several other applicants. Applicants must also anticipate scenario-based questions such as "If you were hired today, what would you accomplish first?" or "Was there a time where you dealt with conflict? How did you handle that?"
Interview questions have been reported to vary from questions about future goals and previous experiences to questions about applicant personalities and fitness interests. Lululemon Athletica is invested in its health-centered brand and strives to ensure its employees reflect the brand accordingly. It is important that applicants stand out, demonstrate enthusiasm, and exhibit how well they align with Lululemon Athletica's vision and culture to gain an advantage in the hiring process.
The following are common interview questions followed by tips on how to answer them:
Can you tell us about yourself?
They will want to understand how you fit into the organization and the role you applied for. Explain your relevant background, work experience, and education. Link all of that to the position you are applying for.
What do you know about Lululemon?
Show that you have done your research on the company and are serious about being affiliated with the brand. You can talk about the company's origins and how long it has been operating. You can highlight any remarkable activity they have done or something you have noted about them following their news.
Why did you apply to work for Lululemon?
This is another opportunity to share what you know and have learned about the company and why you think it is a good choice. Explain why you are drawn to the brand and focus on its unique strengths. This could be based on its vision, culture, products, social impact, or even career prospects.
Why did you apply for this job?
Talk about your personal or career goals, experience, skills, and how they align with this role. Express the interest you have towards the opportunity to develop, advance, or learn under the job you applied for. Display enthusiasm towards the position.
What do you hope to achieve five years from now?
They need to see that you have ambition and long-term goals. Mention progressive yet feasible and realistic objectives. The more you can envision your future at the company, the better. For instance, express your interest in attaining a managerial position and earning more responsibilities.
How would you handle a situation where there is an upset customer?
This is your opportunity to demonstrate your conflict resolution skills. Your answer will give the interviewer a glimpse into how well you will be able to deal with customers and handle challenging situations. Remember to display calmness, respect, and initiative in your response.
What is your definition of excellent customer service?
This question will reveal your standards towards customer service based on personal experience as a customer yourself or as an employee who had to engage with customers. Interviewers will assess how you are likely to deliver good service to customers.
What has been your greatest accomplishment?
It is important to reflect on an achievement that you can use to relate to the job you are applying for. Use this answer to express your competency and how that would lead to you delivering quality work in the role you are applying for.
How do you deal with constructive criticism?
Here, interviewers will test your stance on self-improvement and in receiving criticism. Give an example where you have had to deal will constructive criticism and explain how that experience was for you. Feel free to be honest if it was – or is – difficult for you to handle but assure them that that is something you are actively working to improve on.
How do you feel about working on holidays or weekends?
Express flexibility in your working hours if you are willing to work beyond standard workdays. Acknowledge any factors you may have that could hinder you from working during holidays or weekends. Remember that you are also trying to fit yourself into a position that should have working hours that you can manage.
What are your strengths and weaknesses?
This question will test your self-awareness. Interviewers will want to see how you believe your strengths will be an asset to the job. They will also want to see if you are aware of your weaknesses and if you are working to minimize them or ensure they do not deter you from delivering great work.
Can you name some of our competitors?
Lululemon is in a highly competitive market, and they need their employees to be knowledgeable about the existing competition. Examples of their competitors are Nike, Adidas, Puma, and Gap. This question will also display how informed you are about Lululemon Athletica and the industry it operates in.
Use your aspirations and the company's culture and vision as a guide to identifying your motivations. Answers may vary from being goal-oriented to simply being passionate about the line of work you align yourself with. You can even use multiple motivations. Avoid mentioning monetary benefits as a motivational factor.
Why did you leave your last job?
Avoid speaking negatively about your previous job. You can explain that it was a decision to progress your career or to change it entirely. Reasons such as having the desire to grow professionally, take on more responsibility, or relocate are plausible.
Do you have any questions for us?
Prepare to have questions of your own, as this will show that you have a genuine interest in the company and position you are applying for.  Find out more about the responsibilities of the role you applied for. Ask the interviewers about the expectations that they have for someone in that position. Enquire about their organizational culture too.
Expect some non-standard questions as well, such as "What is your favorite way to work out?" or "What is your theme song?" A yoga session will possibly also be thrown into the recruitment process as a distinguished interview stage. It has also been reported that applicants applying for the Educator (Sales Associate) position are asked to demonstrate their ability to educate by picking a product and enacting it as though they inform customers about it.
A Career at Lululemon Athletica
You should now be able to envision whether a career with Lululemon Athletica is something you want to pursue. Lululemon prides itself on its fitness and health brand, thus requiring employees who can embody the lively and energetic atmosphere it has worked to build over the years. There are numerous opportunities and promising benefits one can enjoy under Lululemon.
We hope this article helped you with your decision. Good luck with the career path you choose!
Also read HyVee Careers – Job Opportunity, Salary, and Interview Questions
Lululemon Athletica Job Opportunities: A Complete Guide