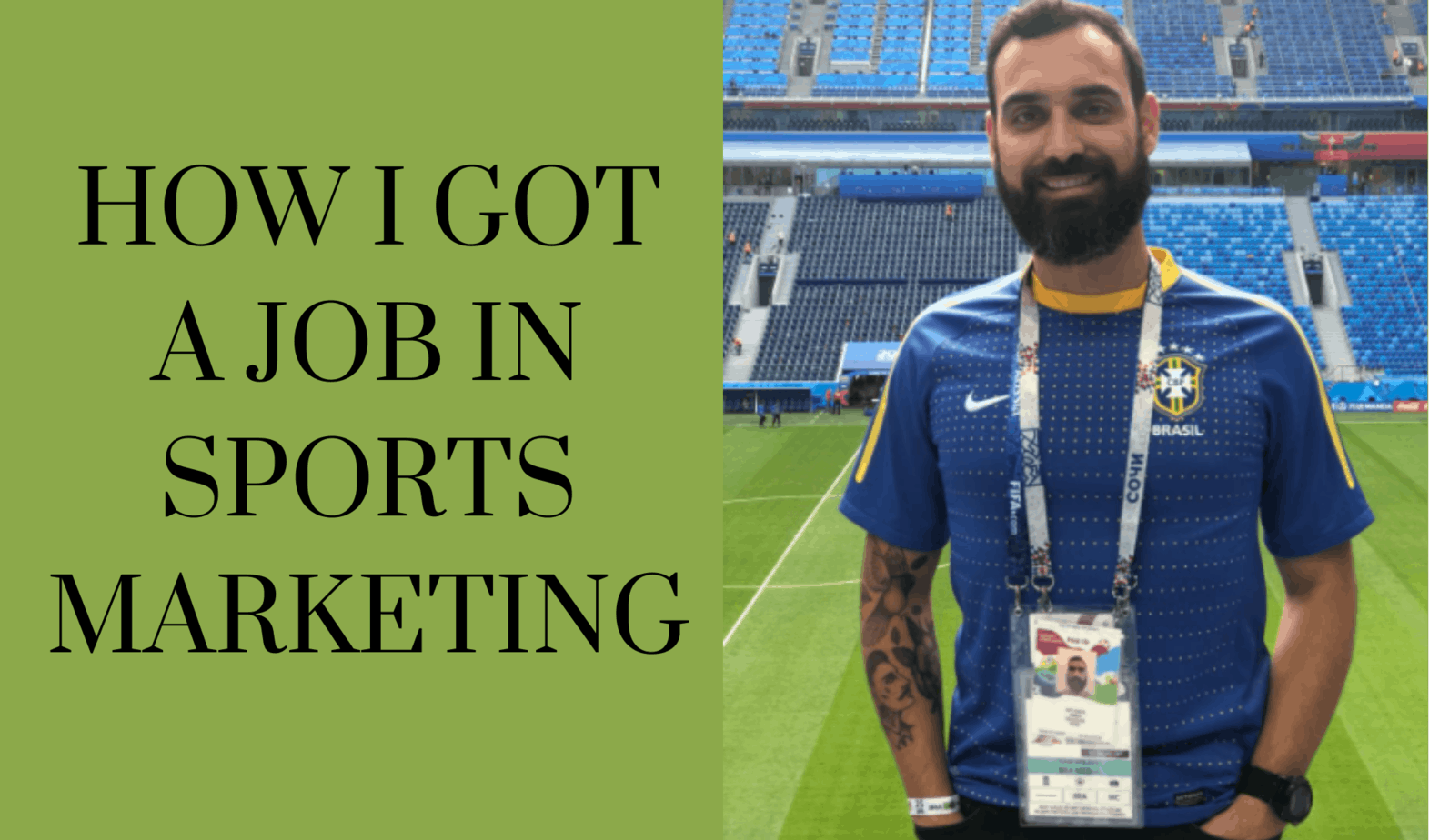 My professional trajectory followed some values I absorbed from my father. As a Physical Education professional, I have always followed him and I have fallen in love with sports since I was a child. At the moment of deciding which professional path I would follow, the sport was throbbing in my veins, but my passion was not for performance or for a high level of sport, but for the strategic part of communication, the image built by clubs and athletes and the curiosity to understand the goals and strategies of brands investing in the sport.
I started my career within the sports working in the commercial department of A Esportiva, a group of sports materials stores. In 2006 I was responsible for selling sports products to schools, clubs and gyms, always trying to change the way products were presented to the clients – often through ideas of sports projects to integrate the local community with the college, for example. About 3 years later, I became the responsible over the marketing department of this same company and began to work better in my networking, since I planned projects and campaigns with the major sports companies, such as Nike, Adidas, Puma, Mizuno, Asics, among others. There were three years producing campaigns, activations and strategies of sell in and sell out of products.
In 2012 I decided that I needed bigger challenges. My dream at the time was to start having experiences with athletes, sports brands and entities of a global level- with the networking I did, I would try to position myself in a larger company.
Right on the following month, I would be at New Balance Brazil. Unfortunately I could not produce much, since I received an invitation from PUMA Brazil. At the german company, I was responsible for coordinate the marketing strategy for the Running & Fitness categories. On the beginning of the first year, I participated in local activations during the London 2012 Olympic Games and right after on the development of a project that would be awarded later with Usain Bolt coming to Brazil to activate the brand. It was an intense 3 days activation of a plan that involved public relations, sports marketing, B2B, event and communications with the fans of the brand. The result was considered one of the largest in visibility for the brand in the country. In 2014, with the World Cup being held in Brazil, I participated indirectly in the activation of the brand in the event. They chose to bring a team from PUMA Intl. and we stayed behind to support the execs of the projects for the brand.
Later, with the move of some employees, after three years of company I was invited to assume the position of Marketing Manager. In my new position I worked even closer to international projects and lead the execution of local football, running, fitness and sportstyle strategies and projects. After 4 years of great projects and global visibility (including a plan set to run at the Rio de Janeiro Olympics in 2016) I left PUMA to a new challenge – the market for sports nutrition. I was hired by Integralmedica, a leading Brazilian company to manage the marketing department. After trying to implement a different vision in a closed market and addicted to the same practices, I received a letter of resignation with only 6 months of company and motives disconnected to date.
After several years of working hard and with clear and professional goals, this time I was standing next to millions of other Brazilians trying to get a job in the middle of one of the country's biggest economic crises.
I did some refresher courses, invited many people to have some coffee and conversations that could open my mind to new possibilities and opportunities. I had the will to undertake, to have my own company and was initiating a plan for it. In one of these coffee / conversations, a temporary invitation: the founder of a sports marketing agency, even in its first year of life, was already starting to create a large portfolio with global brands and cases. LX Sports invited me to temporarily help them managing some of the ongoing projects until they were able to vent all of them or until I could find a job. The environment, the team and the projects were conquering me and without planning for it, that desire to undertake was being applied to this company. We started creating projects for big names and brands of the world of sports, such as Neymar Jr. (Paris Saint German), Willian (Chelsea), Felipe Nasr (former F1 driver), Cairo Santos (NY Jets kicker) and even NFL. Thanks to the excellence in the work of the team, the agency grew and began to arouse the interest of brands besides the sport. We studied to create small companies with some specialties, such as digital, events and video production and in the beginning of 2018 we expanded the works. At the same moment, I was invited to become a partner of the agency. LX Sports became the LX Group and huge names became interested in our methodology. Youtube, Marcelo (Real Madrid), New Era Cap, among others. The realization of the dreams continued to happen and I've just returned from one of my biggest professional goals: working directly in a World Cup for players and global brands. The content produced can be watched on the links below:
Marcelo's Youtube Channel: www.youtube.com/MarceloTwelveM12
Willian's Youtube Channel: https://www.youtube.com/channel/UCpddDJ1SoYYIeuy1N_HlcaQ
LX Group // World Cup After Movie: https://youtu.be/6apNQTt_t7w
Next dream: To work on the Olympics. Tokyo, see you soon!
Short Bio: Specialist in Branding and Sports Marketing, Rafael Gallego has almost 12 years of experience in the sports market, working in global companies of the sector such as New Balance and Puma. Within LX Sports, Rafael works in marketing and business management, coordinating the projects of our athletes and partner brands. With big Olympics projects with Usain Bolt and also World Cup with big names like Marcelo (Real Madrid) and Willian (Chelsea), Rafael is a Partner / Marketing and Operations Director at Grupo LX and collects extremely expressive global cases and results.
How I got a job in Sports marketing