Applying for jobs can be a tedious process. Preparing, filling in applications, appearing for interviews, and then going through the long waiting process, takes a toll on many of us. It is even more heart=breaking to face rejection after the long process. Being rejected for the job you wanted, is a situation nobody wants to be in, and nobody wants to accept can happen. The confident ones might consider reapplying and the unsure ones might feel they can work elsewhere. Either way, the desire to get your dream job stays. But what do you do once you're rejected? Is it alright to reapply even if you have been rejected once? Most companies work around these questions by laying out a cool-off period. If you've been thinking to apply to Microsoft, read on to know about one of the important policies while hiring at Microsoft. Here we will see about Microsoft Cool-off Period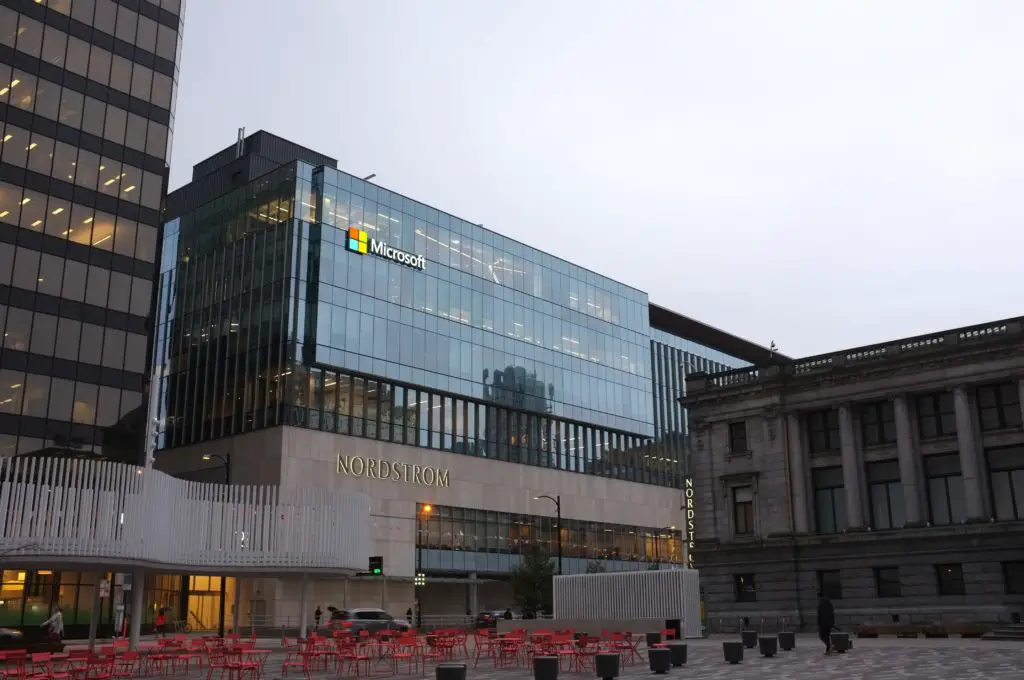 About Microsoft
Microsoft is an American multinational corporation known for its software, electronics, computers, and all other related services. The company was founded in 1975, in the United States and currently, has its quarters across the world.  Microsoft hires people from diverse backgrounds and has a team of people with expertise in almost all the major fields required to run a company. The large variety of products and services that the company offers, makes it one of the most popular choices for electronics among people. Careers at Microsoft include – 
Business and Development 
Digital Sales and Solutions
Engineering 
Human Resources
IT Operations
Marketing
Research 
Retail
Customer Sucess
Customer Support
…and many other fields. The team of Microsoft is a group of diverse, talented, hard-working, and efficient professionals. Applying to all these jobs has a specific process laid out by the Microsoft recruiters. However, there is also an aspect of job applications to any company, that most people do not talk about often. It is the cool-off period. While applying to Microsoft it will be useful for you to know about this policy of the company. 
Cool-Off Period
Generally speaking, the cool-off period is kind of a stay-away duration. Once you've applied to a particular company for a job, the selection process begins. If at any point during the selection process, you are rejected, the cool-off policy comes in place. If you're too eager to get a job at a particular company, you might reapply as soon as you have been rejected. However, such a step puts across an unprofessional side of you to some recruiters. This is why the companies have a cool-off period. It means the amount of time for which you cannot reapply once you've been rejected by the company. Usually, this period ranges from a few months to maybe even a year. And some companies do not have that at all. 
Microsoft's Hiring Process
If you're looking to get hired at Microsoft, there are a few steps you need to be aware of. The selection process of the company is long and rigorous. 
Online Round – This round consists of a few coding questions that applicants need to answer in the given time limit, online. 
Onsite Round – This is a written coding test. The candidates are given 10-15 minutes to solve a question and then another 20 minutes to explain their solution and approach to the question, to their supervisor. 
Technical Rounds – There are 3 technical rounds. These are face-to-face rounds, where the interviewers ask the applicants technical questions about their field of knowledge. Mostly, the candidates should be well-versed with the course and subjects taught during their engineering. 
HR Rounds – These are also face-to-face rounds with the interviewers. However, these rounds judge more about the personality of the candidate than their skills. The questions asked in this round are more about the person's goals, ambitions, attitude, and the like. 
A person will be hired at Microsoft only after they perform well and get selected after all these rounds. If they are rejected they can reapply but for that, we need to know when. The next section of the article deals with that question.
Microsoft Cool-Off Period 
Fortunately, for all those of you who have been planning to apply to Microsoft, there is no cool-off period. In fact, the applicants can apply to several teams at the same time appear for interviews parallelly. Another plus point is that there is no limit to the number of times you can attempt the test and the interview. Microsoft, thus makes it easier for people to apply and prepare better in case they don't make it in the first time. 
Conclusion
Cool-off periods are generally laid out by companies to prevent people from applying straight after they have been rejected once. Most companies have a cool-off period of a few months. Microsoft however, has no such cool-off period. If you're looking to get selected for a job at Microsoft, you need to pass a few selection rounds. You can apply to several teams at the same time, and if you do get rejected you can reapply whenever you feel like you are ready. You do not have to wait for a certain amount of time to reapply. 
Microsoft Cool-off Period- Know More