Heinz, a name popularly known for its lip smacking varieties of sauces and condiments, especially the all time favourite tomato ketchup. It's everything from sweet, sour to having the right ginger content. It's our favourite companion to pair our sandwiches, burgers, and fries with. However, have you ever wondered, what's the story behind this amazing product? How and when was it founded? Let's explore together. Lets know about Heinz Ketchup – The Story Behind.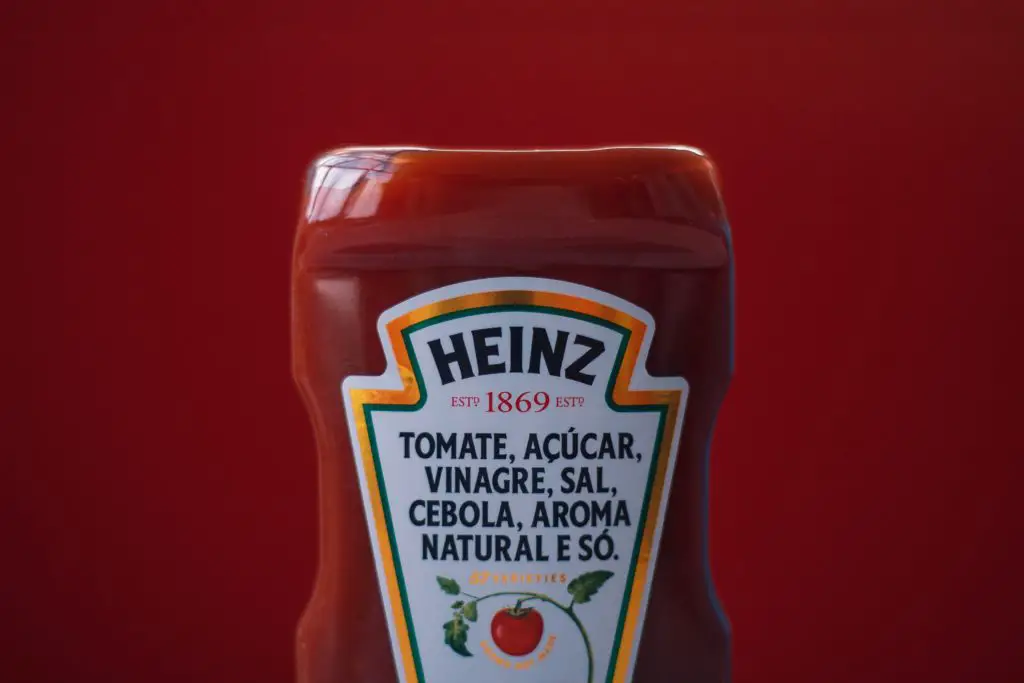 Whereabouts of Heinz:-
This brand Heinz was founded by and was named after Henry John Heinz in 1869 in Pittsburgh. The journey of the Heinz saga began when an immigrant couple from Germany migrated to Pittsburgh and then years after their name travelled across the globe. In 1843, Henry and Anna Heinz moved from Germany and settled on the outskirts of Pittsburgh, Pennsylvania. The following year, they were blessed with Henry John Heinz. As a child, he always favoured accompanying his mother to the family garden. He often used to spend hours in the garden, even after sunset. At the age of 12, he was a very successful junior entrepreneur selling cabbage , cucumber from door to door ensuring his customers gets purity and nothing less. His first commercialized product was horseradish, which was manufactured in his father's factory basement. He was the rarest of gem to bounce back from bankruptcy in two days to create another company.
The brand Heinz was not just a label on every American diner table but was an indispensable part of American culture for many centuries. It was a living embodiment for the entire nation and was known as 'The King of ketchup '. This purity of the brand helped build its market value in the era, when consumers were afraid of using factory packaged food for various good reasons. 
Key breakthroughs and timeline:-
The formation and evolution of Heinz was not just a journey but it was an revolutionary evolution in the world of food and beverage manufacturing. The initial key breakthrough that helped H J Heinz to win the trust of the locals was the packaging of pickles in clear glass containers. This was an era where other industrialists were busy hiding the imperfections in their food using golden bottles. 
A brief timeline of how the brand Heinz reached its current position :-
1869:- Brand 'Heinz was founded
1876:- The first batch of ketchup was introduced to the world named 'Catsup'.
1886:- Recreated failed Heinz this time known as F and J Heinz with his brother's friend.
1893:- HJ took the ketchup to the world fair.
1895:- He opened his own plant in London.
1896:- 57 varieties slogan was introduced
1904:- H J was selling his products in all 6 inhabited continents.
1906:- Heinz set the bar high by being the only food manufacturer to comply the pure food and drug act set up by President Roosevelt.
1908:- World's largest tomato manufacturer
1911:- Heinz introduced beefsteak sauce.
1916:-  HJ created a quality research facility to further improve the product quality.
1937:- Ohio soon became home to largest ketchup kitchen in US.
1940:- Heinz renamed the beefsteak to Heinz 57 sauce.
1948:- Octagonal shaped bottles were introduced, which later became global symbol of 'Heinz'
1967:- Heinz portable ketchup packets were introduced.
1969:- Heinz steak sauce came back.
1976:- The brand Heinz in the form of the word heinz was a part of Jimmy Buffett's biggest hits lyrics.
2000:- E squirt collection came up.
2014:- Yellow mustard sauce was introduced.
2015:- Heinz and Kraft merger was introduced.
2017:- BBQ sauce was introduced
2018:- Mayonnaise was introduced and a combination of mayo and Heinz ketchup was introduced.
Some interesting facts:-
Do you know there is a secret way to get the thickest part of your favourite Heinz ketchup every time you open the bottle? Well the key is to turn the bottle almost upside down at approximately 45 degrees. Next, tap the bottle where you find the number 57. 
More than 11 billion Heinz ketchup packets are sold annually.
This legendary ketchup was believed to come from a chinese condiment known as Ke- tsiap. 
Do you know not only the common folks but popular stars are also fans of Heinz ketchup? Twilight star Jackson Rathbone got a tattoo of Heinz ketchup. Ed Sheeran is a big fan and has a tattoo of Heinz ketchup too and they love to show their loyalty towards their favourite ketchup brand in public.
Heinz buys two million tons of tomatoes every year.
These tomatoes are non-GMO and tomato masters employed by Heinz ensure the same.
Heinz also pays back the environment by reutilizing all parts of tomatoes that are not used in the production process, for other purposes such as fertilizers and compost.
The number 57 present on all Heinz products bottles is about the owner's belief that 57 would bring good luck.
Heinz was merged with Kraft to become the world's largest food and beverage organization.
Heinz was the best ketchup brand and is still the same even after many centuries of its first production. 
Heinz Ketchup – The Story Behind