The holy grail for grocery and home decor shoppers: Target. With around 1900 actively running stores around the US, job opportunities at Target are never lacking. So if working for Target is your dream job or if you want a part time job to support your college expenses, let's see how you can get it.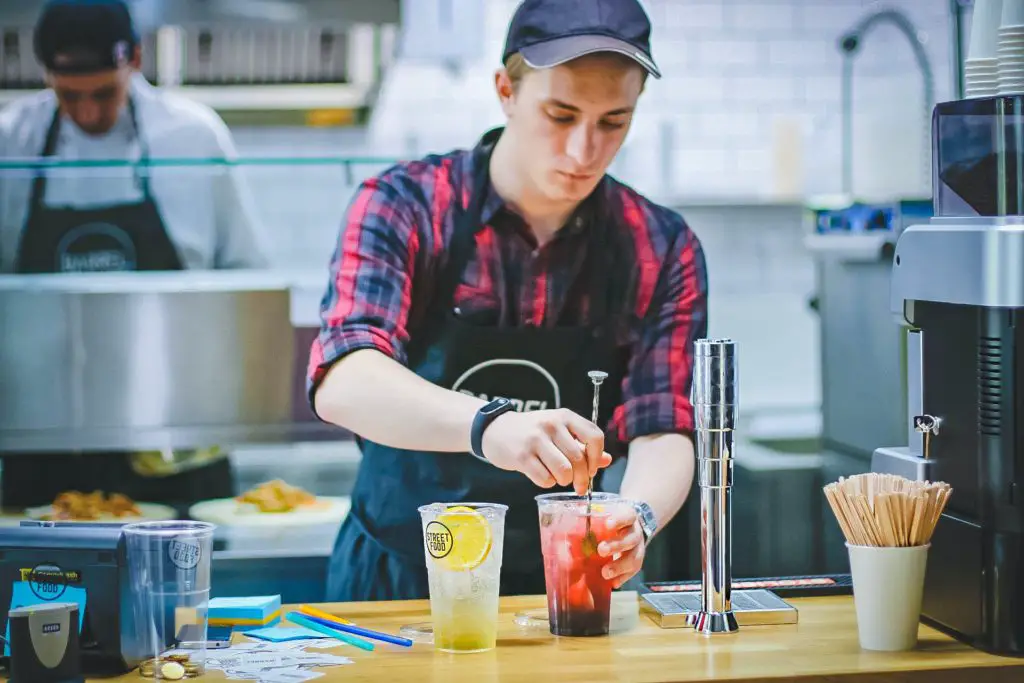 Visit the official website of Target and go to the 'Open Jobs' section. Once you have found your desired job, click on 'Apply Now'. Fill in all the necessary information as well as your resume. Once done with the application, the recruiters will call you in for an in-person or online interview depending on COVID guidelines in your area. Ace the interview and the job is yours.
Job opportunities at Target
To secure a job at Target, first you need to make sure which sector you want to work in. Target offers in-store and warehouse positions as well as office jobs. Let's see which sector has your dream job.
In-store Jobs:
This sector has jobs that are mostly visible to the common eye. The people working in this sector are responsible to manage and run the store smoothly while maintaining a good seller-customer relationship
The store managers are people who lead and manage the store as well as answer the 'where is your manager?' questions. Most stores have two managers: senior operation manager and junior operation manager.
Pretty self explanatory by the name, these positions pay daily wage for the hours put in at the job. You can apply for part time or full time positions. Hourly jobs include cashier, sales person, technicians and utility attendants.
Distribution Center/Warehouse Jobs:
While most people choose to ignore it, Distribution Center jobs are called the backbone of any retail center. These people work tirelessly to deliver and transport goods from warehouses to the stores.
Distribution Center Manager
A Distribution Center manager's job is to keep track of the stocks and ensure safety of the goods until they have reached the store.
Distribution Center Staff
Just like stores, Target also hires staff at the distribution centers on hourly wage. This staff is responsible for managing stocks of the warehouse under manager's guidance as well as packing, loading, unloading and transportation of goods. These are the people working behind the scenes.
Office Jobs/Desk Jobs:
If you are more interested in the corporate world, these jobs will be suitable for you. Around the US, Target has headquarters in Minnesota, Minneapolis as well as around 20 offices
where you can apply for a desk job and work with the masterminds that tackle the corporate side of this mega company. Here are few of the many desk job openings at Target.
A strong finance and accounting team is a necessity for a company like Target. So if graphs and numbers are your strong pursuit, this might be the department for you.
Around 2000 stores means hundreds of thousands of people working in the chain. Keeping the working spirit high and consistently improving the guest's experience is a tough job but the HR department at Target is ready for it.
With an establishment as big as Target, the Marketing team has to always come up with creative and innovative ideas to further expand and keep the ever-growing reach of Target.
These people are the connecting link between offices and stores. They trade information as well as diverse cultures to and from different Target stores.
Target constantly hires lawyers and legal services to handle the law department. After all, there is no shortage of shoppers suing retailers for minor inconveniences. So there is a very slim chance of lawyers getting out of work at Target.
Real Estate and Property Management
Scouting for newest locations and getting the best deals falls under this category's work description.
Merchandising and Global Resourcing
The Merchandising and Global Resourcing department has to hustle constantly to keep up with the trend and resource the latest goods to still remain as one of the biggest retail competitors in the US.
Target is unique. It offers a unique shopping experience for each shopper and it is possible because of this brilliant team. Whether it be a Target exclusive product or a themed store, the Design and development team always comes up with new ideas to make a Target trip better than the last one.
There are a plethora of other departments that you can explore on the official Target website.
Seasonal Jobs
Around the season of holidays, Target hires extra people to manage the holiday rush and keep the shopping experience smooth as ever. Pretty self explanatory by the name, this job will be for a limited period of time. So if you are in between jobs and not sure of your next step or want to work for a limited period of time, seasonal jobs might be an Ideal option for you. Target is also paying extra $2 with the hourly wage for working the holiday rush hours at the store.
Internships
Target offers in-store and office internships for students and freshly graduates. Learning how a mega chain like Target runs at the ground level in the beginning of your career can be very helpful for your future.
How to: Step by Step Guide to get a job at Target
Once you have decided your dream sector, it's time to apply for your desired job. Here is the step by step guide to get your favourite job at Target.
Application:
Go to https://corporate.target.com/careers and scroll down to choose your desired sector.
*You can also search jobs by typing keywords in the search box below.
Click on your favourite sector and further divisions will appear on screen.
Keep on selecting further specifications and you will be looking at a list of selected jobs for you.
Filter through the locations and select a job that is most suitable for you.
Click on 'Apply Now' and you will be taken to a page where you will have to fill your personal specifications to complete the resume.
*You can fill in the details manually or by a premade resume.
Complete the resume and click on submit to confirm your application.
Interview:
If selected, you will be connected to schedule an appointment for an online or in-person interview based on new COVID guidelines in your area.
Be genuine and interesting through the interview and leave an impact on the interviewer.
Later on, they will discuss and negotiate salary and other specifications.
If you stood out among other interviewees, your employers will contact you to discuss details and the job is yours.
Tips and tricks to land an interview
Target hires talented and genuine people to work for the firm so if you are eligible enough, you will get the job. But here are a few tips and tricks to stand out among an ocean of applications and get noticed by the hirers.
While you can apply for the jobs by manually filling the specifications, having a well made and updated resume will increase your chances of getting noticed by your employers.
Including keywords in your resume will improve the quality of your resume and it will be easy for the company to find your application through keywords.
Highlight your working skills as well as valuable personality traits to impress your employer further. Skills can be divided into Hard and Soft Skills. Hard Skills include skills such as accounts management while leadership quality and crowd management falls under the Soft Skills category. Both are equally important for Target. So make sure to mention them in your resume.
How to Ace the Interview?
Once you have scheduled an interview, the only obstacle is to ace the interview to get the job. Here are a few tips to stand unique and impressive in front of your interviewer.
There are hundreds of applications coming through at Target headquarters for a single post and only one of them will be hired. So the competition is very tough and the only way to make the job yours is to be unique and interesting. Don't give the same mundane answers of your achievements. While your personal achievements are important, it's your personality that matters the most.
The no. 1 mantra to get any job is to be confident at what you are doing. Even if you are nervous about the interview, don't show it on your face. Maintain a poised exterior and smile confidently through the questions.
Show that you want to work there
Target values its employees and cherishes those who want to work there. So if you are going for an interview, do a thorough research of the company and show them your interest in the company matters.
While all these points made above are crucial, it is also very important to not overdo it. Interviewers will cross you off the list if you appear pretentious or overconfident.
Be confident in asking for your services but also do proper research of your job and be aware of what your job's worth is.
How much does a Target Employee earn?
Earnings of Target employees vary from departments as well as locality. The average hourly wage of a Target retail sales associate employee is $13. According to Indeed, a store manager gets paid approximately $20 hourly wage and application $42,793 a year. A Target cashier earns an average of $12 per hour and approximately $43968 per year.
An HR department employee makes around $50,710 per year while a customer service representative makes an average salary of $30,198 a year.
FAQs
Can I apply using my LinkedIn profile?
You can use your LinkedIn profile to apply for a Target job.
How do I get notified about future openings?
You can sign up for Target newsletter and you will be notified whenever there is a new opening in your area.
Can I apply for two jobs at the same time?
If you are eligible for more than one job, you can apply for all of them.
Can I apply for a higher job while working at Target?
While working at Target, if a higher post is vacant at your locality and you are eligible for it, you can apply for the job. Make sure to only apply for jobs that fall under your niche and interest area, as blind applying can be crossed off as bot behaviour and can adversely affect your chances of getting an interview.
While negotiating salary, be aware of the worth of your skills and make valid arguments to validate your point. Stray away from choosing opening words like 'I think' or 'Maybe'. Instead use strong and confident phrases such as 'I believe' and 'Certainly'. If the salary offered by the employer is too low, instead of saying 'that's too low', reply to them politely, 'I appreciate the offer but my skills are worth more than what you have offered'. Make strong and valid arguments while staying respectful.
What are the employee benefits?
Target believes in taking care of your whole self. According to www target.com, the employee benefits include:
20% wellness Discount
Medical, pharmacy and dental benefits
National holidays, vacations and sick days off
Life insurance
10% Target and Target.com employee discount.
Access to paycheck before payday
Along with these there are numerous day to day benefits as well as excellent working experiences, a Target employee can benefit from.
Now that we have covered all the basics of Target Jobs 101, it's time for you to do your own research. Find a job you genuinely like and practice for the interview. Target loves to hire genuine and interested people. So if you truly like the job you have applied for, don't be intimidated by the interviewer's questions. Be confident and fearless, and the job will be yours.
How To Get A Job At Target?