United Parcel Services also known as UPS is an American multinational business founded in1907, involved in logistics and supply management services which include the shipping and receiving of packages. UPS operates domestically and internationally. Its logistics operations functions on reliability and the repeated movement of goods from producer to purchaser to maintain the stability of another industry. Let us know 'UPS Headquarters And Locations'.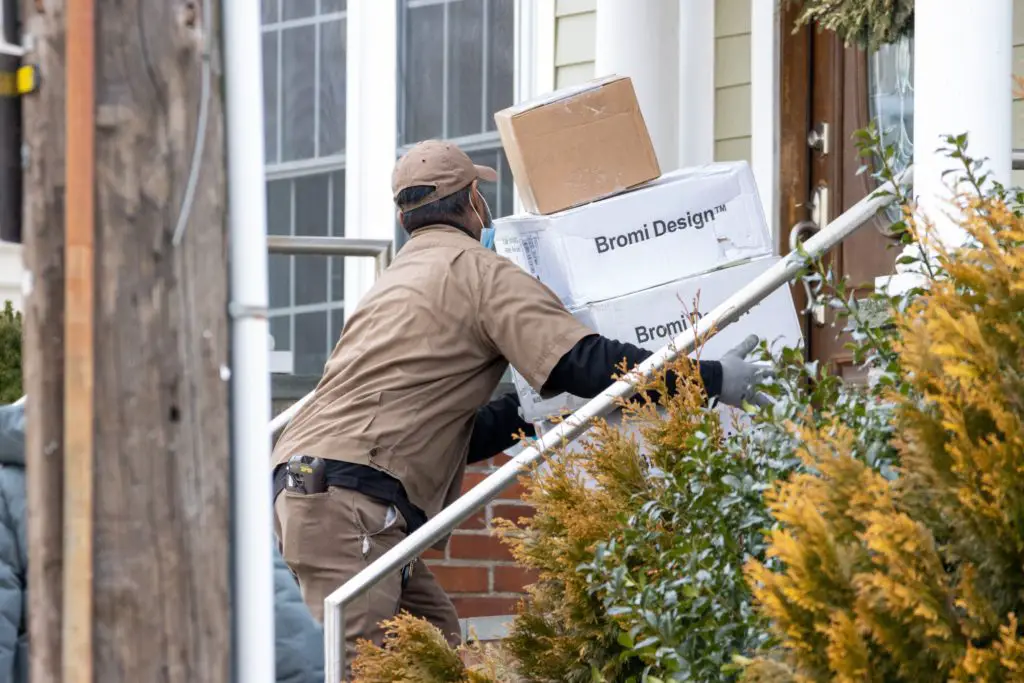 UPS Headquarters And Locations
UPS does business in the courier services industry which includes personal delivery services, this focuses on a package being sent to a headquarters and locations.
UPS Headquarters
The UPS corporate headquarters is located in Atlanta, Georgia, US. Its first store was in Seattle and in the 1930s when it began expanding its headquarters was in New York before moving to Atlanta Georgia in 1991.
Address: 55 Glenlake Pkwy NE, Sandy Spring, Atlanta, GA  30328 USA.
Contact: 1-800-742-5877.
UPS Locations
UPS has over 5000 store locations and most of this is spread across the US which makes it a more convenient and suitable option for shipping.
Types of UPS locations
UPS store this type of outlet can be found in most US locations, it provides a variety of services which include postal services, express shipping, printing, and other small business services such as freight shipping, domestic and international services.
How to find UPS Locations?
A UPS store should not be that hard to find as there are over 5000 spread across and around the United States. To find a UPS store you should use the UPS store locator tool provided on the website. To use this you just input your location and the search, and the nearest store will pop up on your screen. You then have the choice of filtering these locations based on working hours or the stores that open during the weekend.
UPS Lockers are mainly used for deliveries but allow outgoing parcels with are the tagged with UPS prepaid labels. UPS lockers are a partnership whose access points can be found at the local business which is partnered with UPS.
How to find UPS Locker locations?
• Go to the UPS location tab
• Put in current location (zip code or city) and search.
• Input location type as UPS Access Point Locker 
UPS Dropbox, if you want to send a package through UPS then dropbox is another easy way, this is because you have the ability to drop off packages for both domestic and international shipments, these dropboxes are scattered all over the US to make a convenient drop off for customers. In other to use dropbox you must strictly adhere to the UPS rules. 
How to find a UPS Dropbox location?
• Go to the UPS location tab
• Put in current location (zip code or city) and search.
Once this is done UPS dropbox near you will be provided inclusion with their pickup time.
UPS customer or distribution centers 
These centers are customer service points that assist with domestic or international shipping needs. This is a major operation point because you can access all UPS service levels which include 
• purchase supplies for packaging and shipping
• automatically generate shipping labels
• save shipping address
• Verification of shipping address and many more.
How to find a UPS Distribution center?
• Go to the UPS location tab
• Put in current location (zip code or city) and search.
• Input UPS distribution center or customer center.
UPS Hubs
UPS can deliver to anywhere in the world, they at present work out of a dozen hubs across the world with five of these hubs being right here in the United States. These hubs are specific centers in charge of monitoring and management of operations.
These US hubs are located in California: Rockford, Texas; Ontario, Pennsylvania: Dallas, Philadelphia, and Illinois.
The headquarters of the hub in Louisville, Kentucky.
UPS Locations
UPS operates in all 5O US States and these are some of the locations and addresses arranged in alphabetical order.
Aiken, SC United States ,2031 S Centennial Ave #1 ,
Albuquerque, NM, United States,1341 Flightway Ave 
Anchorage, AK, United States, 4000 W 50th Ave #5 
Aurora, CO, United States, 3150 Pagosa St B 
Austin, TX, United States, 9400 Freight Ln b 
Baltimore, MD. United States, North Air Cargo Complex, Bldg F, Suite 1300 
Bensenville, IL, United States,490 Supreme Dr 
Blaine, WA, United States, 2150 Peace Portal Dr 
Buffalo, NY, United States, 300-302 Sonwil Dr 
Calexico, CA, United States, 1757 Carr Rd #100E 
Carteret, NJ, United States, 1000 Port Carteret Dr 
Cedar Rapids, IA, United States, 971 33rd Ave SW 
Charlotte, NC, United States, 5204 N Graham St 
Chelsea, MA, United States, 280 Eastern Ave 
Cleveland, OH, United States, 6940 Engle Rd 
Decatur, AL, United States, 174 Old Hwy 24 
Eagan, MN, United States,3025 Lunar Ln #100 
Fort Wayne, IN, United States, 3343 W Coliseum Blvd 
Grand Rapids, MI, United States,6425 Air Cargo Dr. SE 
Hebron, KY, United States, 1261 Aviation Blvd #190 
Honolulu, HI, United States, 3375 Koapaka St d180 
Hurricane, WV, United States, 2426 US-60 
Jackson, MS,United States, Jackson-Medgar Wiley Evers International Airport (JAN), 100 International Dr 
Kansas City, MO, United States, 10130 NW Prairie View Rd, Kansas City 
Kaukauna, WI, United States, 1700 Tower Dr 
Kenner, LA, United States,10 W Access Rd Building D 
Knoxville, TN, United States,3718 E Governor John Sevier Hwy 
Little Rock, AR, United States, 1913 E Roosevelt Rd 
Miami, FL, United States,3401 NW 67th Ave 
Nogales, AZ, United States, 765 N Target Range Rd Suite A&B 
Oklahoma City, OK, United States, 6300 Air Cargo Rd h
Omaha, NE, United States, 5235 Boeing Ct 
Pembina, ND , United States,231 N 3rd St 
Portland, OR, United States,5337 NE Courier Ct #200 
Reno, NV, United States, 4965 Joule St 
Richmond, VA, United States,5401 Midlothian Turnpike 
Romulus, MI, United States, 9401 Harrison Rd 
Salt Lake City, UT, United States, 2015 S 4130 W 
Wichita, KS, United States, 1935 S Air Cargo Rd #900 
Windsor Locks, CT, United States, Choice Rd
The Bottom Line
In conclusion UPS headquarters is situated in Atlanta, Georgia and with over 5000 locations around the United States, UPS proves again to be one of the best modes of sending and delivering packages both domestically and internationally.
UPS Headquarters And Locations