Dutch Bros is America's largest drive-thru coffee chain. The chain was started in 1992 by brothers Dane and Travis of Dutch descent. Hence Dutch Bros. Today, Dutch Bros operates in more than 500 locations across the USA and is known for hiring 'Broistas' who are the Dutch Bros version of Baristas. Let us know more about "How To Get A Job At Dutch Bros?"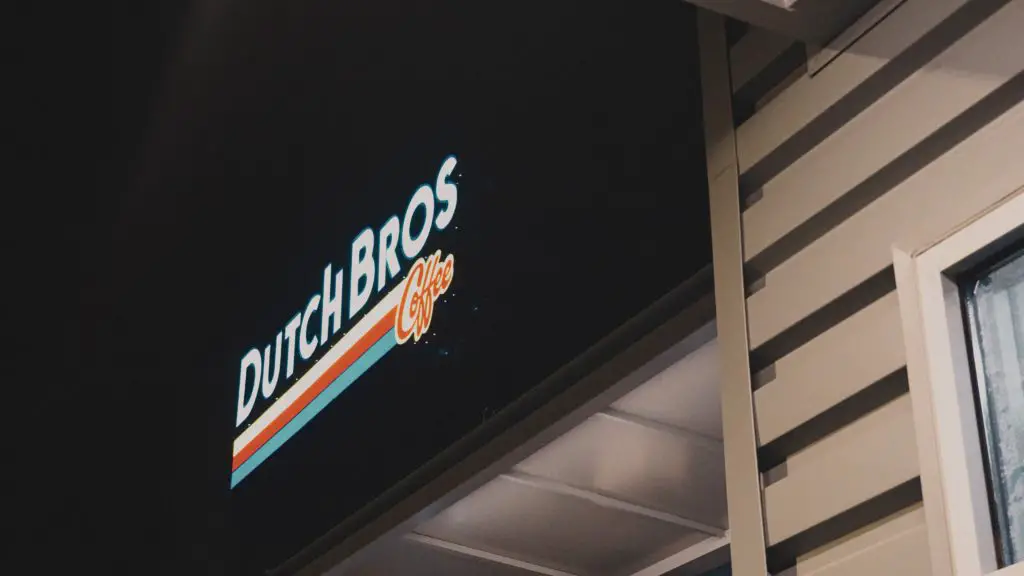 Getting a Job at Dutch Bros is an easy and transparent process. The coffee chain has flexible rules when it comes to hiring and doesn't have any high requirements as long as you are a team player with the right attitude towards customers.
Jobs at Dutch Bros
Dutch Bros has Job openings for different positions and not just Baristas. As a fresher, one has to start as a Barista or Broista as Dutch Bros calls it, but, later you can get promoted to other positions in the store. The various Career Opportunities available at Dutch Bros are:
Broista: A Broista is a Barista whose job is to make good coffee, drinks and serve with a smile. The minimum age requirement to become a Broista is 16, and there are no other additional requirements.
Shift leader: A shift leader looks after the Barista crew, motivates them, looks after customer services, and develops leadership skills. To become a shift leader, you need to have some experience working as a Barista or a Shift leader.
Shop Manager: A shop manager is responsible for looking after the management of the whole shop, employees, and services. Thi position is generally for people who have the experience and leadership skills.
Operator: Operators are people who open and oversee Dutch Bros shop. They are the actual owner of a Dutch Bro coffee chain and are responsible for the investments and profits of the chain.
Product research and development manager: This position is available only at Dutch Bros Headquarters in Grant Pass, Oregon. This position requires a BA/BS in the required field or at least two years of experience in product management.
Social and digital marketing manager: This position is for Dutch Bros Headquarters only. A Bachelor's degree in advertisement or journalism with at least two years of experience in digital communication is required for this position.
Accounts payable review lead: position available at Headquarters only. A BA/BS degree in accounts with at least two years of experience in accounting is a minimum requirement for this position.
The positions available at headquarters prefer an online application. Bigger chains of Dutch Bros can have an assistant shop manager and a Cashier as well. So, enquire at your local Dutch Bros chain personally before applying to know about the job openings.
What is the eligibility to work at Dutch Bros?
Dutch Bros has a flexible hiring process. The three qualities that they are looking for in every applicant are Speed, Quality, and service. Along with these, you should be good at making small conversations and customer-friendly. Qualifications to work at Dutch Bros are:
The applicant must be of 16 years of age with a valid-Id. However, this condition can differ according to local laws, but mostly you can apply at Dutch Bros if you are 16.
If you are applying for higher positions and not Broista then, a certain level of working experience is preferred.
You must be physically fit because the job requires you to stand and work for longer hours.
Education qualification is preferred for jobs at Headquarters.
An applicant must possess a Food handler certificate of local laws if applicable according to local laws.
Jobs at Headquarters ask for educational qualifications depending upon the position.
You have to be on time for your shift.
There are no remote jobs or remote working available at Dutch Bros.
Before applying at Dutch Bros…
Prepare a resume, and highlight your social abilities or experience if you have.
Volunteering experience, gardening, Influencer, or any skills that you possess. Mention all of them on your resume.
Decide whether you want to work part-time or full-time. Research about the pay policy at Dutch Bros.
Be polite when you are enquiring about job openings at your nearest Dutch Bros, and don't forget to say thank you.
Build a LinkedIn profile if possible.
How to apply at Dutch Bros
The application process at Dutch Bros is flexible and transparent. If you want to work at nearby Dutch Bros, the best way to get hired is to approach them and ask about job openings regularly and apply once there is a vacant position.
1. Applying as a Broista
All the Dutch Bros chains are locally operated and have their own hiring process. So, visit your nearest Dutch Bros and enquire about the job openings.
Fill the application form available at (https://www.dutchbros.com/apply), and drop your resume and application at your local chain. Once there is a vacant position, the hiring manager will contact you directly.
Once your application is accepted, you have to attend the interview. The hiring process is of 2-3 rounds depending upon the store. The interview is a personality test. So you can expect questions like 'describe yourself in three words?'. 
After the interview. If you are selected, the hiring manager will contact you within a week or two. If selected, you will undergo a paid training of at least 15 days, and then, you need to give a test for barista, and if you clear the test then, congratulations!. You are a Broista now.
2. Applying as Shift leader/Shop Manager/Cashier
If you have a certain level of experience then, you can apply for these positions if there are any openings near you.
Contact your local shop manager, or operator if you are applying as shop manager.
Enquire about the job openings and drop your resume.
They will contact you if there are any openings, and call for an interview.
If you meet the requirements of the shop, then you will become a part of the Dutch Bros family.
Remember, it takes around 1-2 weeks for the hiring manager to contact the applicants.
3. Applying at Headquarters
Visit dutchbros.com, browse 'Work at HQ', you can view all the job openings at Headquarters in Oregon, Grants Pass. Check out the qualifications required, and apply online.
The Hiring manager will contact you as soon as the application will close.
Go through the interview process, and get hired.
How to ace the Interview at Dutch Bros
Dutch Bros employees at Glassdoor say that the Dutch Bros interview is really easy. Your Communication skills and your attitude is going to help you get hired. Here are a few steps to help you with the interview.
Research about Dutch Bros, types of coffee drinks at Dutch Bros. This can give you an edge in the interview.
Be honest about yourself to the interviewer. The interview is all about your personality. So, make sure you show what you are.
Be confident, and learn a few adjectives to express yourself, what you think of Dutch Bros, this will help you sound confident.
Be on time, and disciplined for the interview. Wear clean clothes, and make yourself presentable for an interview.
Be proactive and ask questions, don't just answer them.
Carry your Id, your educational proof, and required documents with you during the interview.
What are the Benefits of Being a Broista?
You will be trained to make coffee, and this experience will help you in future jobs as well.
You can have free drinks according to store rules.
You will get a Dutch Bros t-shirt.
Flexible shift hours at work.
Paid time off for volunteering.
You can earn up to $13 per hour.
Tuition fee assistance for further education.
Benefits of being a Dutch Bros employee 
Dutch Bros regular employees are entitled to all the employee benefits as per the federal laws. Dutch Bros benefits include.
Health insurance/Life insurance benefits.
401(k) pension plan.
Educational assistance.
Flexible working hours and work-life balance.
Paid time-off benefits, etc.
To conclude
With a market of around 3 billion dollars since its IPO, Dutch Bros is growing at a steady pace. The coffee chain is also planning to expand up to 800 locations in the US by 2023. A job at Dutch Bros will be a great experience to learn and grow yourself professionally. Getting a job at Dutch Bros is not a mammoth task as long as you try and apply. Working at Dutch Bros requires discipline and hard work to handle long shifts, such qualities are always going to be handy in any professional career. Normally, if you are good at small talks, do your job properly then, you can earn a substantial amount at Dutch Bros. If your qualification is asked for then, just give it a try and the process will guide you automatically.
Frequently asked questions
1. Are there any internships at Dutch Bros?
A. Yes, Dutch Bros offers summer internships every year at its headquarters. To apply visit www.dutchbros.com.
2. What is the hourly payment at Dutch Bros compared to Baristas at Starbucks?
A. At Dutch Bros the hourly pay ranges from $13 to $15 and at Starbucks it ranges from $15 to $23. 
3. Is there any minimum qualification to become a Barista at Dutch Bros?
A. You have to be 16 years or older. Other than that there are no other required qualifiction to become a barista at Dutch Bros.
How To Get A Job At Dutch Bros?