Google LLC (formerly, Google Inc.), established in the year 1998, is an American technology company with a wide range of services being available and easily accessible all over the world. One of the most recognizable and valuable brands around the globe, Google had initially started out as a search engine aimed at improving the search results on the web before expanding its range of services to other fields. At present, Google provides applications and packages in almost every imaginable field, including – email (Gmail), productivity and organization (Google Docs, Google sheets, etc.), entertainment streaming platforms (Google Play Music, Google Play Movies), communication technologies (Google Meet, Google Duo) and the list goes on and on. There is hardly any area left where Google is yet to set its foot.Let's know Google Interview Questions .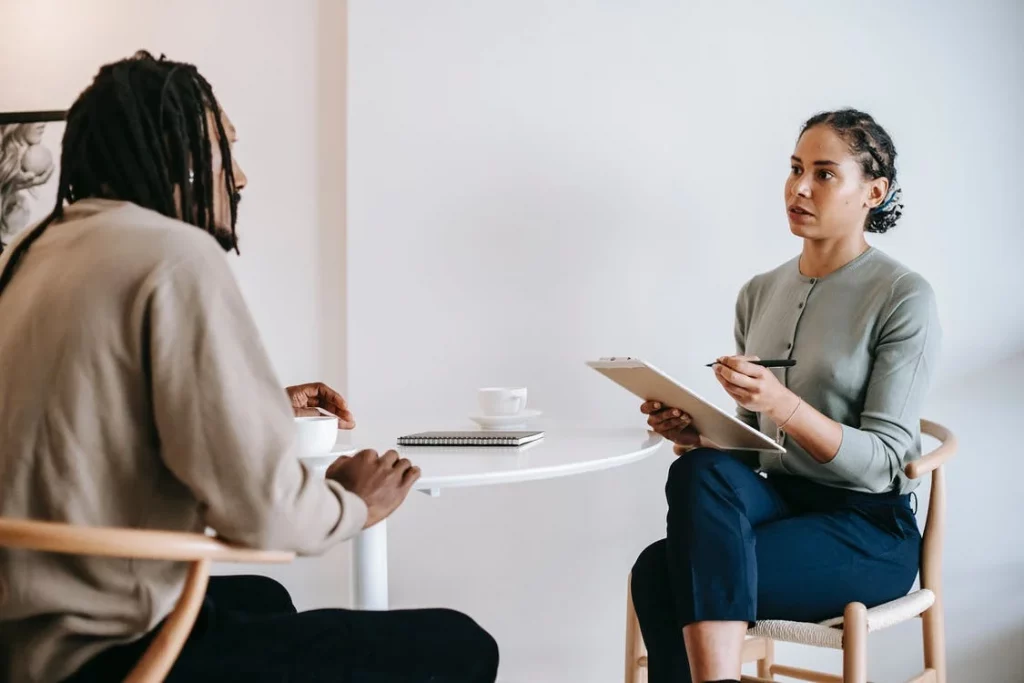 Google is a wholly-owned subsidiary of Alphabet Inc. and is a part of the highly famed 'Big Five' of the United States, with the other members being Apple, Meta (formerly, Facebook), Microsoft, and Amazon. Google is ranked second on the list of most valuable brands by Forbes and its estimated market value is a whopping $1 trillion. With offices spread across six continents, Google has a total employee strength of around 140,000, and safe to say, an opportunity to work at Google LLC is a dream come true for any working professional in the IT field.
The company has faced its fair share of criticisms too regarding a number of issues including tax theft, biased search results, and failure to censure sensitive topics to its user base. In a most recent issue, Google LLC was sued for $5 billion in a lawsuit by a group of users, who alleged that the company's web browser – Google Chrome, still collected data even while using the private browsing 'Incognito' mode. There are a number of other cases where Google is facing trial in court.
Google interviews' success rate: As we move towards an age where top candidates are more and more refraining from applying to jobs, the case with Google is different. Reportedly, they get around three million applicants every year out of which only around 7000 get the nod, which translates to a success rate of a mere 0.2%. This is an extremely low figure to be posted and is significantly higher than the intake rate of the toughest jobs that are known to exist. 
So, what is it with these numbers? Is it that the quality of candidates is not up to the mark or is it simply the fact that the interview process is very grueling? The answer will be a bit of both. Being the pioneer of rendering innovation and modern technology in the tech industry, Google is only looking to hire the very best applicants who they feel can make a difference, and an interview conducted by Google has multiple rounds, with the figure being sometimes as high as seven or eight. As such, it takes quite an effort to crack the interview process before you can take your dream job in your dream company!
Interview process: As mentioned earlier, the procedure to apply for a job at Google and go through the entire length of the process is quite lengthy. We take a look at a few of the steps involved in the entire hiring process:
(i) Self-reflection – Time for some soul searching! You need to try and understand your goals and whether or not they will be fulfilled by the job you are seeking at the company. If you do something for a living that doesn't give you much joy and satisfaction, you are less likely to be happy with your choice later on.
(ii) Job searching – Once you are pretty sure of what you want to achieve in life and what are your short and long-term goals; it is time to move a step ahead and search for which job title suits you the best. 
(iii) Your resume – This is a very important part of the entire process as your resume makes the first impression on any company you are applying for. While you might be tempted to take your previous resume and update it slightly with a few tweaks here and there, Google suggests you take some time out and make a new CV all over again. This, they believe, will make you feel more connected with the entire hiring process and also gives you the opportunity to build job-specific CVs with the focus being on skills and achievements which are best suited for a particular job title
(iv) Apply online – The all-important part! With your aims set and CV ready, now is the time to apply for the job. Head over to the Job Opportunities section at the Google Website and apply for the job which you think you want to pursue.
(v) Interviews – If a recruitment member finds potential in your CV, you will get the much-awaited interview call. The interviews conducted by Google are extensive and include quite a large number of rounds – online assessments, short virtual conferences, project works, and in-depth interviews.
(vi) Decision and offer – After the interview process is over, the hiring team will compile all of the results of the assessments and CV evaluation. If they find your profile to be impressive enough, they will contact you and walk you through compensation, facilities offered, and other necessary information, after which you are ready to join at your new office!
Interview Questions:
Google has a reputation for asking questions that are not so straightforward, and may seem to be more of a brain teaser at times. Before walking to a Google interview, or for that instance – any interview, you are suggested to take a look at the company's website and mission. You need to understand what are the values a hiring manager is looking for in you in addition to your academic qualifications and professional achievements. 
As such, there is no place for complacency, and one needs to try and cover up all of his/her bases before presenting themselves to the interviewer. In this article, we will take a look at a few of the most common questions which you are expected to be asked in a Google Interview, and some tips on how to answer them.
Question. What is your favorite and most used Google product? How would you improve it?
This is the most asked question in any Google interview and we shall be looking at this question in depth. 
The first part is a fairly straightforward question and the best way to answer this question is to mention one of the top products brought to you by Google, examples may include YouTube, Gmail, Google Chrome, Google Maps, etc. It is a must to explain the reasons behind your choice. You may like the UI, the range of services offered, or simply the idea behind the application. Any other products would also do good as long as you can speak about it with genuine enthusiasm.
The second part of the question requires you to think more in-depth. You can also go through online articles and research papers available in the public domain to explore what are the flaws of a particular application. For example, in the YouTube app, you can speak of how the feed suggestions are not always up to the mark, and watching one video from a particular genre results in the videos of that genre being flooded in the search feed. Or, you can speak of how in the Maps app, the navigation mode sometimes results in cars being instructed to go over unmotorable and narrow roads. 
You need to speak of how you can improve the problems which you have pointed out. A suggestion to the YouTube problem can be introducing filters in the home screen so as to give more control to the users and the Maps problem can be solved by better optimization of satellite images. 
Question. Who are Google's main competitors according to you? What makes Google stand apart?
Google, for sure, has evolved a lot. From being just a search engine on the internet to the tech giant it is today, things have changed at Google over the years. As we move into another year, the threats faced by Google seem to be on the rise as well. Google's biggest threats come from its other members of the renowned Big Five – Amazon, Meta, Microsoft, and Apple. While Meta provides serious competition to Google in terms of online times and any popular social media apps (read, WhatsApp, Facebook, Instagram), Microsoft has the upper hand over Google in terms of its productivity apps (the ever-present MS Office), and Apple dominates the smartphone market with their products. You can give an in-depth analysis of how you think these companies are trying to capture markets and what needs to be done in order for Google to maintain and further strengthen its global market hold.
In the second part, you need to answer what you think are the attributes of Google LLC that make it stand apart from its competitors. You can mention how the cloud syncing feature of Google allows users to connect across all of their devices effortlessly and the Google Drive cloud storage ensures that users can access, edit, and delete important files without breaking a sweat. You can also speak of the trust factor which Google has managed to gain among people making people feel that using Google products is a part of their daily lives.
Question. How are you planning to ensure the accountability of you and your colleagues?
This question is a staple in any of the Google interviews and the employer wants to know how well you can handle your tasks and also, help your colleagues in this aspect. Accountability is a must for any employee working in any work environment. Hiring Managers might prefer those candidates who can help their colleagues stay accountable too.
You can mention how you like to make use of to-do lists and calendar notifications so as not to forget deadlines. You can also speak of how you like to divide a larger project into modules and try to complete each of the modules as they come and how this methodology has helped you to deliver successful projects in your professional career before. Regarding the colleagues' part, the best answer would be to stay connected with them and enquire from time to time about the progress of their projects and if you could help in their work. A simple follow-up is often enough.
Question. Mention a mistake you made at your previous job. What did you learn from it?
This is a question which you are most likely to face while interviewing for any position in any company. Although it might seem to be a negative question at first, the interviewer has two or three motives behind asking you this question. Answering this requires a certain amount of honesty and it is not recommended to answer something like – "I hardly any commit any mistakes/I am a perfectionist."
The mistake may not be a serious one but a minor mix-up you might have made when you were still at the beginning of your career as a working professional. The most important part of answering this question is to highlight how you had managed to rectify and make up for your mistake back then and what are the lessons you have learned from the incident. It would also be good to mention how you have developed techniques for cross-checking and have been extra cautious so as not to commit the same mistake again.
Question. Tell us what you know about Google's history.
This is a question where you need to do some research before answering. The interviewer wants to find out how interested you are in the company. This is mostly going to be a facts-based answer and one is recommended to go through the Wikipedia page about Google to know more about the specifics.
One will not be expected to remember exact dates and events but you should be sure of naming the most important events in the history of Google – the founding members' vision, the first IPO (Initial Public Offering) offered, and the foundations of what are now the pillars of Google – Gmail, Chrome and Google Maps. Do not get carried away while answering and it is recommended to try and finish your answer within five minutes.
These were the most common questions which are being asked in any Google interview. A few of the other questions which you may be asked are:
In your opinion, should Google start charging for its productivity apps (Google Docs, Google Sheets, etc.)? Why/Why not?
Tell us something which is not in your CV.
Tell us about an area where you think Google is underinvested.
Why do you want to work for Google?
Give a list of three non-Google websites that you visit frequently. What do you like in particular about them?
The Google search page is mostly blank. Why do you think it is so?
The DS/Algo rounds: As already mentioned, the interviews at Google are composed of seven rounds. After the telephonic interview rounds, DS Algo rounds are conducted. There have been reports that sometimes candidates have been asked to give as many as five interviews in one day, with technical questions asked mainly in Data Structures and Algorithms.
'Google Kickstart' Examination: If you are someone who considers yourself to be good in coding, especially in DSA, you are suggested to take the Google Kickstart exam. This exam for the intake of candidates, conducted as many as six times a year, focuses mainly on coding and gives you the luxury of skipping the initial coding rounds.
A few common DSA questions asked at a Google interview are:
Find all triplets which have a sum of 0
Find subarray with given sum
Generating binary strings from a given pattern
Implementing LRU cache
It is recommended to solve the questions on your own and know the understanding and concept behind each of the solutions you offer. Google's website mentions a "back and forth conversation" with an interviewer and as such, it is highly recommended that the candidates be prepared to answer in detail in regards to the questions asked in this round.
Questions to ask at the end of the interview:
This is an important part of the interview process and showcases your interest and enthusiasm about the company. This also gives you the chance to know more about any topic you might have missed and to gauge for yourself if the job profile is right for you. It is recommended that you ask a minimum of two and a maximum of four questions to your interviewer. Exceeding four questions can hamper your chances instead. 
The questions asked can be in relation to the position you are interviewing for and what are the challenges. You can also enquire how Google helps its employees if anyone is interested in carrying out further research. Let's take a look at a few of the sample questions:
What is it like to spend a day in the Google offices?
What does it take to be successful in the position I am applying for?
What, according to you, is the most serious threat to Google today? How should the company react to it?
Has anything ever surprised you while working at Google LLC?
What has been the most memorable occasion in your time as a Google employee?
Given an opportunity to change something in the company, what would you like to change?
Conclusion
It is only normal that you feel a bit nervous and overwhelmed when you walk in for an interview at one of the world's largest companies to exist. A bit of nervous excitement is always good and is often appreciated by the interviewers. Make sure to go through the questions mentioned in the article and the tips on how to answer each of them. Remember, you are qualified enough and that is why you have been called in for the interview. Be calm and have good sleep the night before the interview. Dress to the occasion on the day. Walk in and give it your best shot, and you will surely stand good chances of getting selected. Here's wishing you all the best!
Frequently Asked Questions:
We took a look at some of the most asked questions on the internet regarding the hiring process at Google and compiled them together along with the answers.
Question. Is a Computer Science degree a must for getting the job of a Software Engineer at Google?
The answer is NO. Most of the jobs at Google do not require you to have a degree in CS and the primary focus is put on technical knowledge instead. If the hiring managers find your profile to be impressive enough, you will get a call, irrespective of the fact you have a CS degree or not.
Question. Can someone apply for multiple jobs at the same time?
YES. A person can apply for multiple positions at the same time though it is recommended by Google to narrow down your choices to not more than three job titles. It helps their hiring managers in filtering the applications and reduces the response times.
Question. Can a candidate reapply if he/she is rejected?
YES. A candidate can reapply if his/her application has been rejected by Google. It has been suggested by Google to wait for at least a year, if the position is that of an Engineer, to gain some experience.
Question. Will Google let someone know if the candidature has been rejected?
They most likely will not, and it has been suggested on their website to move on and try to find other jobs if someone has not heard from Google for a period of over two months. It may happen that the hiring managers at Google will contact you later if they find a job that suits your profile.
Google Interview Questions