The name yacht is synonymous with pleasure. The concept was born in Europe in the 16th century by an elite, a royal bloodline. It is a power or sailing vessel explicitly designed for racing and cruising. They are vessels with basic life amenities that enable habitation for a while. Let's know more about Yacht job title.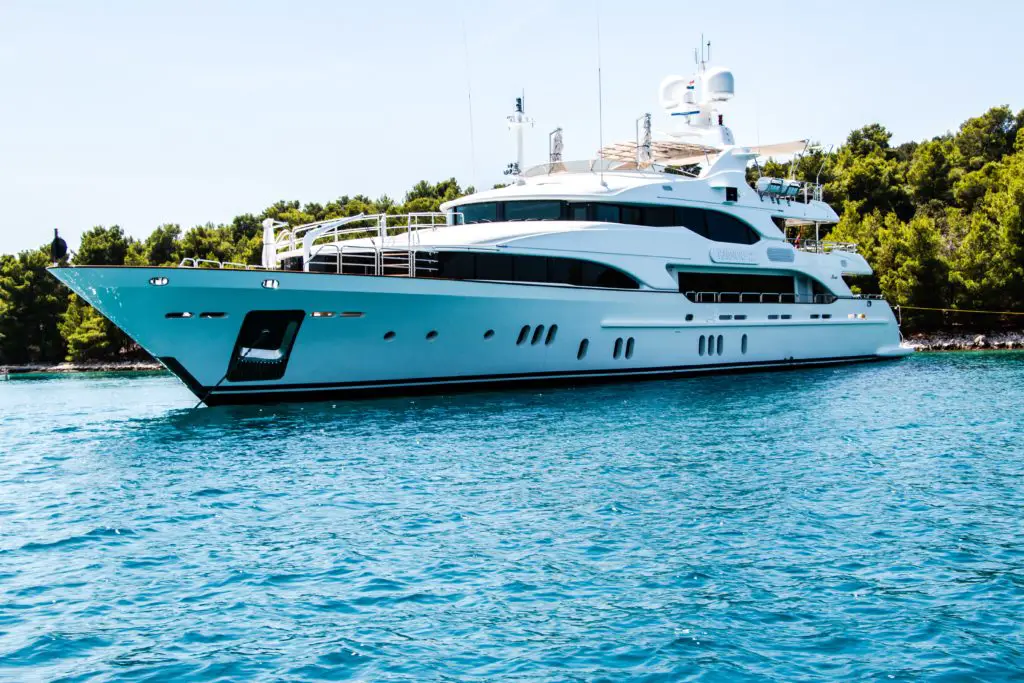 As with every organisation, business, or professional body, there is a channel of authority. This line of authority helps to bring order into the activities. As a part of the team, it is important to understand who is who. The knowledge helps you identify superiors, colleagues, and subordinates and the mode of operation. Although, not all yachts are developed for the same purpose. Some are built for comfort and others for sports performance. 
Yachts are classified based on their size, and as a consequence, they are grouped into three: Private, Commercial, and Mega or Super Yachts, which are 30 feet, 78 feet, and 130 feet long, respectively. 
Yacht job titles and descriptions are usually not the same on every yacht. These titles are dependent on the size of the yacht. Much bigger yachts will need a bigger workforce to execute the yacht's running adequately. Importantly, the job description of the Captain never changes.
So we presume you are aiming for a job on a yacht or know someone that wants to. In this piece, we will take a look at the heroes aboard.
Yacht Job Titles and Job Description​
These job titles and descriptions are in no particular order.
1 Captain
The Captain is the first line of authority on the yacht. He is responsible for all guests, passengers, and crew members aboard the yacht. He also oversees all maritime, financial, recruiting, firing, administrative, and managerial duties. Captains are usually licensed with a track record of immense experience in maritime. 
They must have also served as a first officer on a previous ship. They ensure that every operation on the yacht operates as it should. They report only to the Owners of the Vessel.
2 Chief Engineer
They are responsible for overseeing all engineering operations and electrical and mechanical issues in the vessel. The Chief Engineer has tremendous knowledge of the vessel's mechanical, technical and electrical systems, even down to the electronics being used on the yacht. 
They are saddled with the task of also training engineers aboard the vessel. They report only to the Captain.
3 First Officer
In the hierarchy of authority, this officer comes second after the Captain. He fulfills many responsibilities such as Navigation, managing deck crew, watchkeeping, and docking procedures.
 This officer is involved in all the duties that a captain carries out. They are the Captain's go-to-replacement in the case of the Captain's unavailability. They report directly to the Captain.
4 Chief Stewardess
They are the leaders of the interior Crew. Their first responsibility is to take care of everything that goes on in the vessel. These include the food service, interior designing, interacting with guests, supervising the interior Crew, and keeping account of inventories. 
They have a team of interior Crew under their command who receive training in being detailed and impressive in their management of guests. They are trained to anticipate and take care of the needs of guests. They are management and organization experts. They report to the Captain.
5 Second Officer
Their role is to support the Captain and first officer. A Second Officer most times is needed only in very large ships. They usually have more direct contact with the first office, acting as trainees under their tutelage.
 Their responsibilities are very similar to that of the first officer. It includes watchkeeping, managing the deck crew, and Navigation. Answer to the Captain and First Officer.
6 Second/Third Engineer
A second/third engineer usually becomes necessary when the yacht in question is large with many complicated systems. This engineer is the number two to the Chief Engineer. They offer support to him in all matters relating to mechanical, electrical, repair, and technical issues. They report only to the Chief Engineer.
7 Second/Third Stewardess
They are the right-hand men of the chief stewardess. They take instructions from them and also report directly to them. They are responsible for taking care of the interior of the vessel. They carry out Foodservice, interior design, keeping records of inventories, and planning get-to-together parties aboard the vessel. Their tasks are typically at the beck and call of guests to take their offers and ensure they are having fun. They report to the Chief Stewardess.
8 Deckhand
They are the exterior men. Their responsibility is to take adequate care of the vessel's exterior and decking. They carry out project maintenance, tender driving, and toy handling. They report to Bosun.
9 Bosun
These are experienced Deckhands. The Bosun takes responsibility for the exterior of the vessel. They head and manage a group of the Crew. The Bosun is responsible for painting jobs on the vessel, window cleaning, repairs, and supervising operation work on deck. 
They also train a team of other exterior crew members who assist in getting the job done. They report to the Second Officer.
10 Chef
The Chef is the creative specialist of the food served on board. He is responsible for cooking meals, creating a food menu, and making a financial budget for all food items needed. This is a very important job. The Chef has a vast knowledge of various types of foods, recipes, drinks, water, seasonings, and the best way to serve them.
 They must be able to pay attention to details. They cook all meals and small chops. Usually, they are expected to have a previous cooking experience in a restaurant or ship before employment on mega yachts. They report directly to the Captain.
11 Purser
A Purser is like an overall supervisor. They oversee a range of activities onboard, such as bookkeeping and interior. Its work is both executive and organizational. They ensure all departments have their uniforms supplied, replaced, and taken care of. They also oversee accounting, interior designing, and budgeting for provision. 
Most times, a chief Stewardess takes up this role as they ascend the corporate ladder. This is because of their ability to pay attention to details and organizational skills.
Conclusion
While many vessels have similar job descriptions, one needs to understand how individual vessels also function to be better accountable to authority.  
Frequently Asked Questions
1. What Is The Crew On A Ship Called?
The Crew on a ship is called a Crewman. This also applies to a crew on an aircraft.
2. What Is The Name Of A Captain's Assistant?
They are called the First Mate, although more commonly known as First Officers. They assist in Navigation and do not hesitate to take the place of a captain in the case of their absence.
3. What Is The Rank Of A Bosun?
A Bosun reports to the second officer, who reports to either the first officer or chief officer. On a ranking basis,s the Bosun will be ranked 5th coming after the Captain, Chief Officer, First Officer, and Second Officer.
Yacht Job Title- Let's Know More