If you're searching for civil service job titles in NJ (New Jersey), below is a compilation of civil service jobs you can find in New Jersey in addition to expected duties. But before we hit the bullseye… We might as well dive into what civil service is all about'.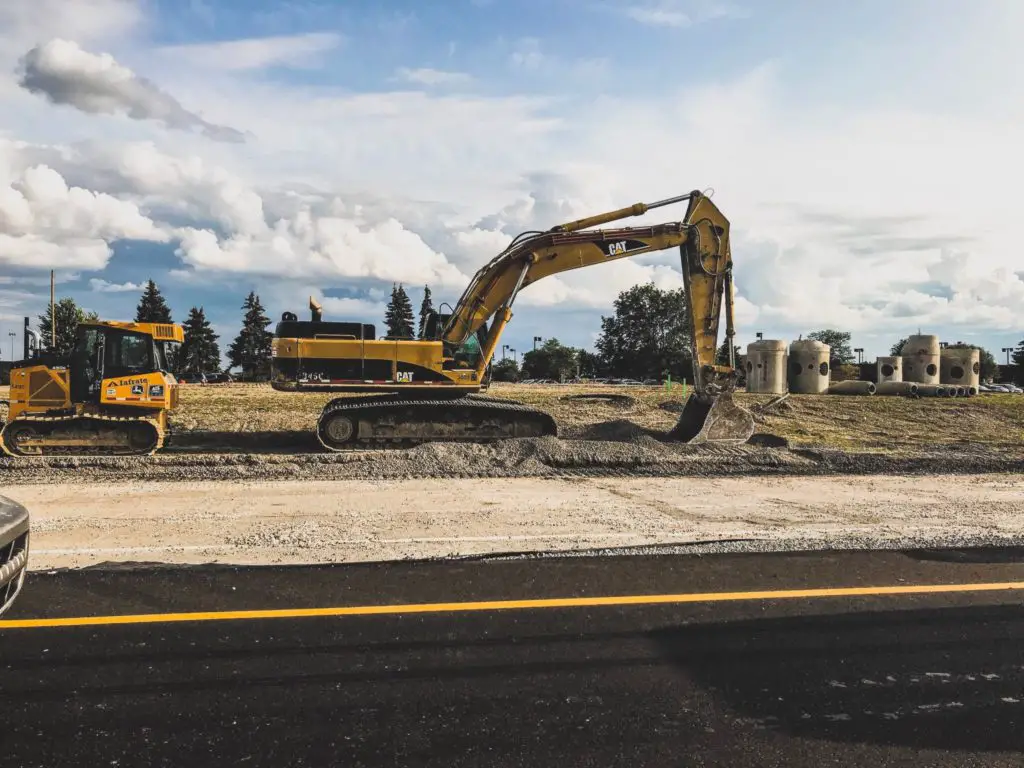 What is civil service?
In layman's terms, Civil service refers to jobs or careers provided by the government either at the local, state, or federal level. In most countries, there are usually levels for people or professionals (public or civil servants) working in this public sector.  NJ Civil service salary mainly depends on their levels(hierarchy) and job titles in whichever country they work in.
And as we're going to be talking about NJ civil service jobs which is a state, we'll mainly look at civil jobs available in New Jersey at the state and local levels.
NJ civil service job titles include – dentist, dietician, administrative Analyst, account clerk, cashier, director of finance, management director, Dock Master, director of welfare, director of youth services, carpenter, psychologist, clinical nutritionist, chemist, commissioner, communications manager, computer operator, county manager, hair stylist, head nurse, head teacher, Health educator, historian, forensic scientist, firefighter, electrician, ecologist, elevator mechanic, exterminator, etc
NJ civil service job titles, description, and estimated salary/income
Job description
Database analysts or database administrators are responsible for an organization's data or information security as they create and design databases.
Their duties include designing database strategies, adjusting and remodeling system databases to facilitate their performance and efficiency,  creating or installing system database updates, training bit educating junior staff or employees on database security, etc
They earn an annual salary of about $66,000 annually in the United States.
Identification and Communications Supervisor
Job description
Identity and communication supervisors may supervise all activities within the police force by ensuring adherence to laws and regulations, offering guidance during investigations, and coordinating all activities within the police force.
Their duties include disciplining members for violating laws and regulations, authorizing promotion or transfer of members of the police force, ensuring community programs and events are by the rules and regulations, assigning duties to subordinates, etc
Similarly, people in this line can also work as traffic lieutenant, detectives, supervisors, sergeant police, port warden, commanding officer, sheriff, patrol sergeants, etc
They earn an annual salary of about $93,000 and $50 or hour in the United States.
Investigative Analysts or Investigators
Job description
Investigative analysts investigate criminals or suspected criminals collating evidence about their activities and recommending whether they should be persecuted or not.
Their duties include computing suspects' information, collating criminals' records, investigating and digging into suspects' activities, directing investigations direction, etc
They also work with the government crime analysts, special crime investigators, fraud investigators,  spies, special agents, inspector police officers, FBI profilers, crime scene investigators, undercover cops, etc while carrying out their duties.
Job description
A quality laboratory technician writes reports and procedures in materials, products, resources, and processes and also tracks, and analyzes them to ensure they meet the organization's quality requirements.
Their Duties include Fixing any problematic products, Adhering to quality techniques, Writing and Analyzing reports, Preparing sample products for testing, etc
They earn an annual salary of about $50,000. 
Job description
 A mason lays and binds blocks or materials, but in general, they utilize building materials like bricks, Terra cotta blocks, glass blocks, concrete blocks, mortar, and other building materials, water, and cement inclusive, to repair or construct building structures.
 Their duties include mixing appropriate amounts of materials needed for constructing, reducing mortar or building instruments quantity if excessive, etc
Mason also go by the following occupational names; bricklayers, manhole builders, concrete block Mason, Terra cotta Masons, vessel builders, Terra cotta setters, etc
They earn an annual salary of about $55,000 and about $30 per hour in the United States.
Ice Rink Maintenance Worker
Job description
Ice rink maintenance workers usually work in an amusement park or recreational center. They perform a plethora of basic duties which may include scheduling the use of parks, events, carnivals, or recreational center equipment, and maintaining equipment in amusement or recreational centers.
Ice rink maintenance workers might also work as tow operators, park attendants, beach attendants, Brinkman, ski lift attendants, pick-up attendants, gym attendants, Animal rides Managers, roller coaster operators, etc
Their duties involve recording details of reservations, attendance, and all park activities, explaining and operating riding devices in recreational areas, events, parks, or carnivals, assisting people with the use of available recreational or park equipment, etc.
They earn an annual salary of about $25,000 and about $10 -$15 per hour in the United States.
Job description
Museum attendants escort individuals or groups of people around tourist locations, recreational centers, or places of interest.
Their duties include educating guests or visitors about tour locations, providing information on what to and what not to do while touring, monitoring guests' activities to ensure rules and regulations are well adhered to, collecting necessary fees from tourists, distributing locations brochures and maps to tourists, issuing ID cards to tourists, briefing tourists in location history, climate, recommended locations and the likes, giving pointers on how to use equipment, etc
 Museum attendants also work as museum guides, Outdoor guides, national park tour guides, etc
They earn an annual salary of about $39,000 and an hourly wage of $15 in the United States.
Job description
Ice plant operators mainly operate or utilize cooling or freezing equipment to cool or freeze various materials and products.
They're also referred to as compressor operators, freezer engineers, crystalized operators, refrigerator workers, etc
Their duties involve adjusting equipment control to maintain a particular temperature, recording temperatures of products, correcting any malfunctioning in equipment, etc 
They earn an average of $40,000 annually and about $15 per hour in the United States.
Process/procedures analysts
Job description
A process analyst is in charge of the organization's information systems analyzing and checking for areas that need improvement and then optimizing methods to enhance the information system security.
Their duties include collecting and analyzing data, developing support software, developing logistics networks to evaluate programs, providing data or necessary updates to workers or management, examining the statistical or mathematical relationships amongst information or available data, developing, testing, or reformulating models, evaluating of new or existing models, etc
According to payscale, They earn an estimate of about $66,000 annually and about $21 per hour in the United States.
Quality assurance coordinator
Job description
Quality assurance coordinators mainly collate all information related to quality assurance projects and distribute any discovery to members of the organization or even clients. 
Their Duties include Ensuring strict compliance with quality management procedures, Generating and distributing reports related to quality management, Documenting any useful quality management discovery, training other employees in quality management skills, etc
They earn an estimate of $60,000 
Job description
A speech pathologist Assesses a person's speech or language ability and treats people with language, speech, or voice fluency disorders.
Their duties include researching speech and language-related problems, teaching their patients alternative methods of communicating, monitoring and adjusting patients' treatment following their progress, supervising the therapy team in charge of patients, identifying and assisting with communication disabilities, etc
Speech Pathologist can also perform the duties of speech-language Pathologists, therapist speech pathologists, oral therapist language pathologists, speech correction consultants, etc
They earn an annual wage of about $80,000 and about $45 per hour in the United States.
Job Description
Veterinarians are, in Layman terms, animal surgeons. They research possible diagnoses for animal injuries and also treat their injuries. They assist people by checking their animals or pets
Veterinarians earn about $120,000 per year and about $60 per hour in the United States.
Some people refer to Veterinarians as vet doctors, veterinary inspectors, veterinary physiologists, veterinary pathologists, zoo Veterinarians, doctors, Veterinarians surgeons, veterinary toxicologists, etc.
Job description
A quality manager oversees quality assurance processes within an organization. They are responsible for dealing with consumers or clients with issues or complaints about their products or services and improving and acting on their complaints.
Their Duties include Recommending and implementing corrective quality management actions, Responsible for dealing with customers' complaints, Ensuring continuous quality management and improvement in the organization, etc
They earn an annual salary of about $110,00
Job description
Systems analysts create and design computer and network security measures and computer & information networks such as wide area networks, Local area networks, extranets, etc 
Their duties include creating network models, developing data recovery software, creating or modifying procedures or processes to troubleshoot problems, providing and updating database information and security, documenting necessary database security procedures, evaluating network designs by determining their efficiency, Preparing design presentations to clients or customers, etc
They earn an estimated wage of about $68,000 annually in the United States.
Conclusion
Other civil service jobs available in new jersey include optometrist, painter, paralegal technician, personnel officer, plumber, programmer, mechanic, media technician, zoo director, podiatrist, probate clerk, locksmith, laborer, network administrator, Machinist, road inspector, software developer specialist, photographer, etc    
Frequently Asked Questions
What are process improvement job titles?
Process improvement job titles include process management, process management, etc include quality assistant, process owner, change agent, business process analyst, operations manager, change Manager, quality director, process improvement director, green belt, process Analyst, master black belt, management engineer, operations research analyst, business process manager, etc
What are examples of quality job titles?
Quality job titles include Quality Control
Tester, Quality black belt, Quality assurance Automation Engineer, Quality Control Technician, Test Technician, Software Test Engineer, Senior Quality Engineer, Test Analyst, Qa Lead, Software Test Analyst, Software Tester Quality Improvement Specialist, Manual Qa Tester, Functional Tester, Quality Control Assistant, Quality educator/instructor, Quality Assurance Officer, Test Developer, Usability Engineer, etc
NJ Civil Service Job Titles – Know More