Having a job of our own respective choice can feel like a big blessing given by God. Not everyone is blessed to have it. Having favorable employment within the area of our studies and the desired post is not an impossible thing to achieve. With adequate information and planning, one can always achieve the desired results. Here we will see about How to get a job at a bank?
Banks have many positions available within them to provide for the job-seeking crowd. Amongst the options,  one can look for the desired position and give it a try after thorough research. The process of getting a job at a bank might differ from bank to bank and region to region. However, a few steps can remain the same for everyone. To get a job at a bank, one must fulfill all the eligibility criteria posted by that particular bank and must have the abilities required to work in a bank. Apart from these things, other basic details have been explained in detail downwards.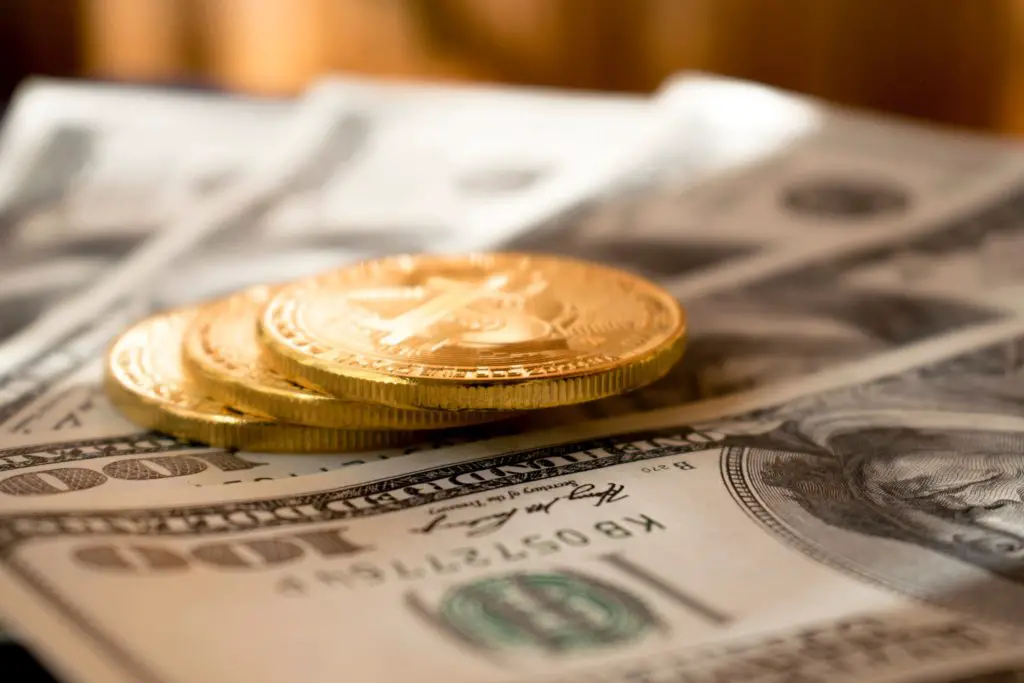 What are banks, how do they work?
Banks are the places that offer people a safe place where they can deposit their saved money. They also provide the people with a locker to facilitate the protection of any precious product within the bank. The bank is trusted and favored by the general public due to its customer-friendly services. Banks are not only a place to safeguard our money or jewelry they can also be approached to gain some amount of money under the category of loan. The cash deposited by the people in their accounts is then transferred by the bank to the applicant asking for the loan. The money deposited in the bank earns interest to the owner of the account. Similarly, the one taking a loan needs to fill it up to the bank along with an extra amount attached to it under the tag of interest. Apart from these, there are many different services also provided by the bank such as insurances, different types of loans, etc.
What Is Meant By Banking Jobs?
When we look for a particular type of job, we describe it with its associated field. Like a person looking for an IT job, or a person looking for an accountant job. Similarly, when we talk about banking jobs, it means all the types of jobs that might be available at the national, international level in the field of banks. Banking jobs in the simple word are the type of jobs that require you to work in a bank or work for a bank or work from a bank. All those kinds of jobs, irrespective of the position being involved, are grouped under a single term called banking jobs.
Types Of Banking Jobs:
There are multiple positions available under the tag of baking jobs. One can look at all the options to select the type of position required depending upon their eligibility and interests. Some of the widespread banking job positions are described below:
Bank Teller.
They are responsible for you to have a better understanding of the working pattern of any particular bank. Bank tellers are assigned with the duty of enlisting basic details one should know while coming for the first time in any particular brand. They are also responsible to let you know about the unique working pattern associated with that particular bank and the difference it carries when compared with other banks. In short, they are the ones who will provide you with assistance on the first step. They have other important jobs also apart from being just a receptionist. They are the ones who will respond to your calls or customer inquiries. They are responsible for arranging any other services required by you if applicable in any situation. There are various works associated with being a bank teller apart from those listed above.
Bankers.
As the name suggests, they are responsible for the banking-related processes of a user. Bankers are those who are assigned with the duty of providing comprehensive guidance right from the start of an account to managing transactions in between, arranging for loans, and if any situation occurs then, closing of an account also. They are assigned the task of opening new bank accounts with new customers and assisting them daily to fulfill their desired conditions. They also manage transactions, bank accounts, loan facility and all the aspects related to bank accounts. They are the one who socializes with the customers daily to let them know about new services and facilities provided by the bank with the best knowledge provided. They are also trusted by the clients to resolve their issues and find a perfect solution for their needs.
Loan Processor.
Whenever there is a need for a loan, the first step we all need to follow is to apply for it through our desired bank. When we apply for a loan, our loan application is studied and verified by a person specially assigned with that duty called a Loan Processor. The loan processor is assigned with the duty of evaluating and authorizing the loan application to accept or deny it. They are also given a charge to socialize with applicants to provide information on different loan schemes delivered by the bank. They can also make their applicant more comfortable by providing pieces of advice on which loan to prefer and why to choose. All these duties can come under the Loan Processor. The application accepted by the Loan Processor is then passed on to different sections for the approval of a loan from a finance-providing company.
Mortgage Consultant.
Mortgage Consultants are responsible for undertaking a particular mitigating product presented by the client in exchange for a loan. Their primary work is to sort out the best plan by keeping their client's needs and the mortgaging value in mind. They need to have real estate knowledge with a great connection with brokers. They are also required to have some basic knowledge about different products such as gold, land, etc. When any client arrives with a particular thing such as land, the mortgage amount and its respective loan option are determined majorly by the Mortgage consultant. They are also given a task to explain to the client all the possibilities of mortgaging a thing and the related options available with it for the best interest of the bank as well as the client.
Investment Representative.
Investment representatives are not only required in banks, they have a broad working area. Their primary work is to advertise a particular product or service provided by some firm. They are assigned with the responsibility of advising clients with available facilities and products given by the bank to bank the trust of clients and polish their firm. Some of the most basic products offered are insurance, real estate products, etc. They are required to have a daily basis conversation with targeted clients to have them agree with one option. They are also the one who looks after the financial condition of the respected client and propose their condition for easy agreement by the client for the product.
Credit Analyst.
A Credit Analyst has a job that requires the ability of decision making. They are entrusted with the responsibility of the client's application acceptance for a loan or credit card or any other facility. They are required to create a decision by keeping all the previous transactions, loans, crest limits, financial stability, etc in their consideration and making a record in PC to reach a particular decision of allowing the service or not. They are the ones, without whose acceptance and allowance, no company, insurer, or bank will provide a loan. They play a crucial role, as their decisions are somewhere responsible for the development of a bank as well as for a bank to be in debt. All these require the coordination of Credit analysts along with any lender to acknowledge the percentage of an applicant and the chances of the loan being paid back on time.
Investment Banker.
Investment Bankers are responsible to provide the guidelines and suggestions to any private firm or a government organization, most probably the clients to raise the money by multiple methods. They are required to raise capital for the payment of debt or equity. Their work can sometimes be considered as a salesperson but on a higher level. Their work involves them fulfilling clients' demands and performing the actions suggested by them. The working area of Investment Banker is quite large and they are entrusted with many important responsibilities to work with. They have a great role in the bank and it's working.
Relationship Manager.
The relationship manager is responsible for handling and maintaining the bond between client and bank. They are the ones assigned with the task of having a face-to-face talk with clients to know their reviews and issues. They are also assigned with the responsibility of letting the clients know about any new service being made available by the bank and is of the interest of the client. They are the ones looking out at issues faced by clients and working with all dedication to getting them resolved as soon as possible. They have a crucial duty of maintaining a good relationship with clients at the expense of sorting out things for clients. They are also required to have a close bond with different working teams to find the solutions for the problems faced by the clients. They are also the ones providing personalized guidance and suggesting different steps one can consider when asked to.
Apart from all the job positions mentioned above, there are many other positions available in banks to work for. And the details given above are subject to change concerning banks and their working pattern. 
Qualities Required To Join A Bank As An Employee:
The eligibility of a person to join a bank as an employee depends upon the post he or she is aiming at along with the experience they have. However, apart from just being eligible, there are various qualities Required to have to work at a bank. Some of them has been listed below:
Smooth Talking: Talking with a smooth talker is always a pleasant experience, irrespective of the subject being discussed. This is one of the best things to apply when you want to work in a bank. As you might be exposed to different kinds of people and this can help you get saved from someone's wrath.
Good Communication Skill: Having good communication skills can let you have an upper hand at working place in terms of handling clients and their needs. 
Understanding The Psychology Of Different People: Not all the people you will encounter will have the same behavior and thought process. Understanding different types of clients and the way to pursue them can make a considerable difference between you and your colleagues. This is quite essential to avoid blunders.
Being Multilingual: Language barrier can be accepted between the travelers, however, working in a bank requires one to have the idea of more than one language. It can help you to have a good conversation with people of different belongings. 
Being A Leader: Not all positions require this trait. However, some duties should be acquired by people having this trait only. This can help the bank to achieve a reasonably good position.
Apart from the above mentioned, there are other many abilities required by a person to work in a bank concerning the position and bank also.
For A Better Understanding, Let Us Have A Look At The Table Below:
| | | | |
| --- | --- | --- | --- |
| SR. No. | Position | Eligibility | Specialized Quality. |
| 1. | Bank Teller | High School Diploma | Attention To Details, Verbal Communication. |
| 2. | Banker | Bachelor's Degree in Finance or Business or related degree  | Superb Numerical Skills, Working Knowledge Of Bank With Details. |
| 3. | Loan Processor | Bachelor's Degree in Finance along with some Experience. | Excellent Numerical as well as Wordy Data skills.  |
| 4. | Mortgage Consultant | Bachelor's Degree In Finance, Business, or any relevant degree. | Decision Making Skills, Excellent Sale Skills. |
| 5. | Investment Representative | Bachelor's Degree in relevant fields. | Having Good Market Knowledge, Good Customer Rapport. |
| 6. | Credit Analyst | Bachelor's Degree in Finance, Accounting, or any relevant field. | Strong Communication Skills, Great at Multitasking, Pro with numbers. |
| 7. | Investment Banker | Either Bachelor or masters degree from a relevant field. | Working on Your Own, Having Good Control Over Speed While Working. |
| 8. | Relationship Manager | Bachelor's in Business Marketing or administration, or any relevant field  | Excellent Conflict Resolution, A healthy Work Ethics. |
How To Get A Job At A Bank?
Some various methods and steps need to be followed to get the desired job that too at the desired place.
Know your Thoughts:
The first step in getting a job is to know your thoughts. It is not an issue to look at our own needs about what we want to do as a job and what are our expectations from the job itself. To work in a bank, there are multiple options available to try for. Make a mind with which position to stick to and what work pattern is better for you. Make considerations of all crucial points and get reassurance before starting for the next step.
Discover Your Skills.
Once you are done with the position thing. You should now consider all the skills required to have to work at respective positions. Make a chart of all the abilities you carry and the missing skills also included within. If there is enough time, you should start up with the learning of that particular skill.  Make it quite beneficial to work.
Make A Resume.
Once you are done with all the decision-making parts. The next step involves you creating a resume of your own. Add all the necessary points. Add all the related skills owned by you to have a good impact on others.  Create your resume with the bank job position kept in mind.
Select The Place.
Once you are done with your resume, try selecting the place you want to work at. There are multiple options available to choose one. Decide sensibly and consciously which province to consider for work. Do some online search to find the honest Employee review of it.
Start The Race.
Visit the place with your resume. Look out for different sites through which you can be given the notice of the required person for your selected position. Talk with any close person being in the same field.
Get In Touch With The Available Contacts.
If you have any contacts who can help you to join your dream job. Get in touch with them. Ask for help politely so that they can't retreat. Join the sources to have a good way created by shortcut.
Submit Your Resume And Wait For The Best.
Once done with all selection and race parts. Next is to wait for the vacancy to arrive. Once it arrives you can then consider filling up the form along with the basics of your resume. Let the company decide and call out for you for the interview. Give it all your best and once done. Wait for the result to arrive positively.
Additional Tips.
If by chance you are not able to work for your desired position due to high competition. You should start working with a smaller position first to build an unbeatable resume. Get your work registered on the resume and get an experience certificate from your current working firm. All these can help you to achieve your success by making your resume unbeatable. Increase your knowledge and do the courses to overcome your lacking. 
Some of the most famous banks across the globe one can consider work at are:
There are many banks in the world. Some might be private, and some can be governed by banks. To work at a bank requires a few abilities as a part of one's personality. From all those options available to work for, some of the most famous banks across the globe are:
Industrial and Commercial Bank Of China Ltd. (IDCBY)
JPMorgan Chase & Co. ( JPM)
Japan Post Holdings Co. Ltd. …
China Construction Bank Corp. (CICHY)
Bank of America Corp. ( BAC)
Agricultural Bank of China Ltd. (ACGBY)
Credit Agricole SA (CRARY)
Wells Fargo & Co. ( WFC)
Bank Of China Ltd. (BACHF)
Citigroup Inc. (C)
Wrap-Up:
Working for a bank is a good career options one can ever select. There are several jobs available to work at a bank. All the fields that require one person to work from or work for a bank come under the category of banking work. For all the banking work, there are few eligibility degrees as well as criteria to consider. Even the steps to be followed to get a job at a bank, all these have been described with quite details above.
Frequently Asked Questions:
What is good about having a banking job?
Having a banking job is a good choice one can consider, to gain multiple advantages with it. Apart from all those benefits being given by the bank to its employees concerning facilities and. The bank job can also let you help out those crumbles with hardships and in desire of money. The banking job person can always have an upper hand in this kind of case as they can allow them to get a loan and ease out their state financially.
Which are the highest paying job in the bank?
The pay scale for each job position is dependent on many factors. However, for this consideration, we can consider these few positions to have the highest salary attached to them. There can be changes found concerning different banks as well as distinct regions. The positions are loan officers, major corporate executives such as chief financial officer, chief risk officer.
Which degree is mandatory to get a bank job?
When we talk about bank jobs, there is not a single degree that can be considered. There is a list of degrees one can pursue to join a banking career. However, the gold standard is to have an MBA done. It is the highest level of degree and the most preferred option by banks. The other option is to go with a finance degree. For particular positions in banks, a Bachelor's in Finance is mandatory. Some of the extra possible degrees to join a banking career can be degrees in business, accounts, economics, etc. Bachelor's degree is essential, but having a master's can be preferred by the banks in cooperative conditions.
How to get a job at a bank?