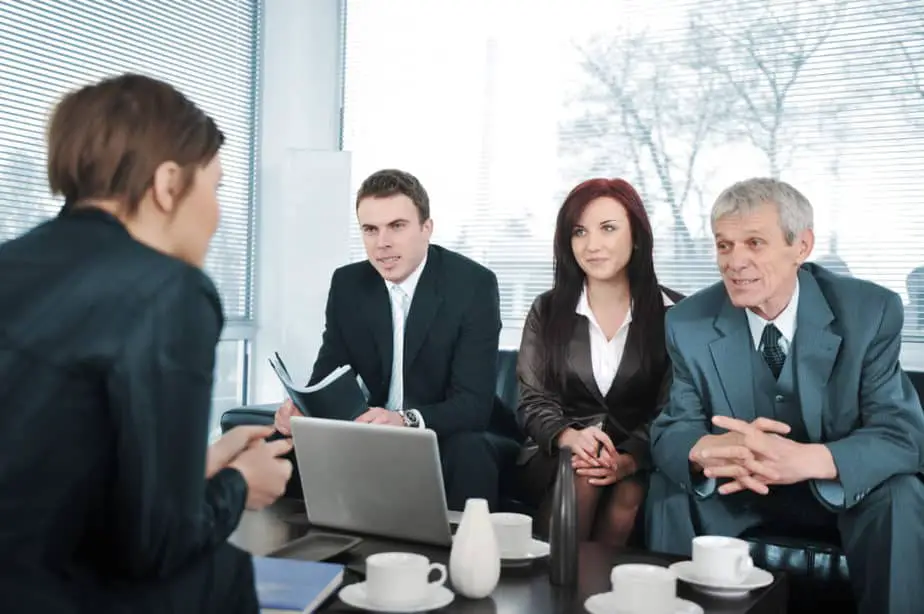 Today when the world is evolving, everything around us is data-driven. Especially post lockdown, we have adapted to the digital era of living where anything and everything can be done on your phone or laptop, from groceries to work, you name it, and it can be done. Thanks to high-speed internet of course. How about doing a job in the data-driven titles? Do you know how much money you can make?
We experience a great deal with growing fields of science, technology, and management. And people who go into these domains prosper in all aspects. One of such fields is BUSINESS INTELLIGENCE. Do you know what business intelligence is? Have you heard of it before? In layman's words, business intelligence is a combination of data analysis, problem-solving, operations in business, and management. Business intelligence has been a buzzword in recent times, and now it's the field most people want to work in. Let's see Business Intelligence job titles.
In the last decade, business intelligence has been proven an essential domain in the efficient and development of thoughtful strategies for the success of businesses. Because large business corporations handle a heap of data in a single day. Thus, hiring business intelligence professionals to analyze the prior business decisions, understand current market trends, and take decisions to predict future performance. Helping the business to bloom.
What is Business Intelligence?
Overlooking the subject, you got a brief idea about what it is from the above discussion, right? The modern definition of business intelligence (BI) says it's a domain that combines business analytics, data mining, data visualization, data tools & infrastructure, and the best practices to help companies to make good data-driven decisions. 
Business intelligence derives insights of businesses from the data collected by the companies over the years, and now. It isn't about a specific role or title. It can be described as the collection of tools, methods, and procedures to gather, operate, and organize data. There is the use of business intelligence software to analyze complex databases by applying digital tools.
As mentioned, BI is not a particular task job. It incorporates a few roles and responsibilities to work under the title of business intelligence. Let's see, what are those job titles?
Job titles in Business intelligence
Business intelligence jobs are entitled to a fast-rising segment, which makes it obvious to be in demand. Thus, comes with excellent salaries and challenging work as well. The job profiles like data engineer and business intelligence engineer are high-paid jobs whose salary varies on location and skill set, yet provide an average salary of $105,000 in the US. The following are few Business Intelligence job titles.
Data engineer – The engineers working on data are the pillars of the complete data processing pipeline. These people are robust in deriving data models, mining the data, and managing a variety of data types like real-time streaming, machine, and panel data. The pay ranges from $100,000 to $150,000.
Business intelligence engineer – The engineers responsible for the strategic insights of a company's data. Maintaining reports, charts, metrics, and dashboards to enable efficient and effective ways of communication of that analysis. The pay starts from $62,000 and goes to $108,000.
Data scientist – The breed of analytics where the professionals are experts who have technical skills to play with the data. They are responsible for solving complex problems, are filled with curiosity, and have critical thinking. The average salary of a data scientist is $94,280 in the US. 
Data analyst – The people who work to process data, who are involved in inspection, cleansing, transforming, and modeling of the data with a goal to extract useful information or results. Currently, pay for the job is $71,000 to 89,000 varying from location to location.
Are you thinking isn't data scientists and data analysts work over the same set of data? Well, no. They work independently and accentuate different roles.
Now, there is a long list of other job titles. That may or may not have higher pay than the above job titles. Those jobs are:
Data architect
Data services developer
Data integration specialist
Business analyst
Performance analyst
Research engineer
Chief analyst officer
Analytics consultant
Business intelligence director
The above-mentioned jobs usually pay in the range from $70,000 to $110,000 in the US. Or the salaries can get up depending upon location, demand, and skills.
Conclusion
In the respect of high-paying technical jobs, business intelligence is a shining field. To be a good business intelligence aspire to have an intellectual personality. It can be difficult and requires proper mastery of a couple of skills, but the work pays off well. 
As the domain is fresh and people are still learning, developing, and trying to settle in the field of business intelligence. There are numerous opportunities to seek. Also, the field offers a wide range of job titles that are usually related, dependent, and cohesive. It can be considered as an interdisciplinary field where science, technology, and business management go together hand in hand.
FAQs
What are the required skills in business intelligence? Usually, the skillset varies according to the job title you are interested in. Yet the typical skills are strong reporting and presentation, decision-making skills, capability in both working alone or in a team, and have critical thinking. 
What are the qualifications for business intelligence jobs? The field requires smart minds which need part mathematics, part computer science, and part business management. Today there are dedicated bachelor's and master's degrees for data science, big data analytics which is preferred for such jobs. However, people having B.tech, B.Sc, and M.Sc can also be considered.
What are Business intelligence job titles?