In the process of joining a job, the most difficult part any job seeker thinks is the interview. It is not difficult but a strategic part of the hiring process, for which one needs to prepare sincerely.  Here we will see about How long should you prepare for an interview?
You can't go for an interview unprepared. You should always keep yourself ready to answer any type of question confidently. The time required to prepare varies according to the type of interview. But for any general interview, the average time required for preparation is 5 to 10 hours. It involves all research, practice, boosting confidence, and sharpening your skills.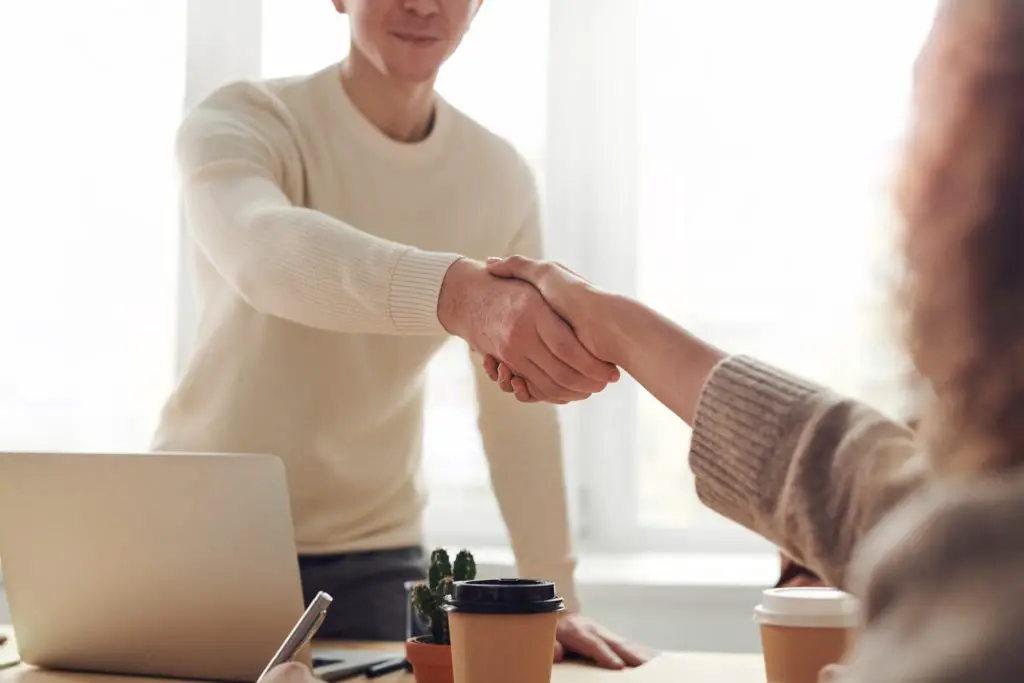 How to prepare for an interview? 
For preparing for any interview you need to work on certain things so that your interview goes smoothly. It involves all kinds of research related to the job and company and proper study of your resume and job application. Even the minor things should be covered because the interviewer goes through every detail you mentioned in your resume. 
Browse the company on internet
Before going for any interview, browse the important details about the company on the internet. You should always research the company on the internet before going for an interview. It is important to know the back of the company for which you have applied. The website, social media handles YouTube channels, and reviews of the company could help you in this. 
This will tell you about the working style and expectations of the firm. Also, you will come to know about the history, objectives, and goals of the firm. If the interviewer asks you anything about the firm you can impress him/her with your research. 
Also do detailed research about the job profile, roles, and responsibilities of the job for which you are applying. This will help you to prepare the list of expected questions the interviewer may ask. 
Frame possible questions 
After doing all the research you need to make relevant use of this research. Interviewers always follow a pattern to conduct interviews. Generally, they want to know about your practical knowledge and skills. 
Keeping in mind the expectations of the company, prepare some most relevant questions the interviewer would ask. Questions related to your aptitude test, the post you are applying for, and your educational qualifications will be asked. 
Prepare a full list of all expected questions. For this, you may refer to various career guiding articles. 
Prepare the answers 
When the questions are prepared, you need to look forward to giving impressive answers to all the questions. Make notes for an idol answer, you can give every question you noted in the previous step. This will give you confidence in the interview. If the interviewer asks the same question you prepared for, you can easily crack the interview. 
While preparing the answers, you must mention your experience, practical learnings, company ideology, and the kind of job you are going to do. Try to make things simple and easy to understand so there remains no scope of doubt for the employer. 
What is the ideal time to prepare for an interview? 
While the average time required to prepare for an interview is 5 to 10 hours. But depending on the type of interview and post of job it may vary from person to person. But in all this, what is more important, is managing your time most effectively. You should give the required time to all the parts of interview preparation. For this, you can make use of a simple rule of 20-40-40.
The rule of 20-40-40 is the decision of your time to be governed for research, question founding, and answer preparation. Give 20% of your total time in researching the details about the company and the job you are applying for. 
After the research, your next task is framing and listing the expected questions for the interview. Give 40% of your time to this task. Give the other 40% for preparing the answer and doing the practice of presenting it. Always remember that proper delivery of an answer is as important as giving a proper answer. 
Apart from these most crucial preparations, there is other stuff also to keep in mind while preparing for an interview. This includes deciding the most suitable attire, developing confidence, and learning the best way to present yourself. 
Prepare general questions for the interview:
Apart from preparing for the job and education-based questions it is also important to give some time for preparing the basic question answer. Because these are the questions interviewers ask to check your personality. You should always prepare for these questions. Never forget to prepare these questions while preparing for skill-based questions. 
Some examples of general interview questions are – 
Why should we hire you? 
Why do you want to work with us? 
What are your salary expectations? 
Where do you see yourself in the next five years? 
How will you manage your workload?
These questions are tricky and used by the interviewer to check your smartness. You should give 10% of your total time to prepare and practice answers to these questions. 
Tips to crack any interview:
Focus on basics and practical knowledge 
While preparing questions and answers for the interview, give a specific time for sharpening your basics and recalling practical experiences. Every company wants employees who know the proper implementation of theoretical knowledge in practical life. 
For this make proper notes of all the working experience you have even the smallest one should be considered. If you are a fresher, then you can give references to real-life incidents when the interviewer asks about your work experience. 
Confidence is important 
Apart from all the things we have discussed till now it has no importance if we wouldn't present it with confidence. Confidence is the most important factor to crack any interview. Be sure and specific about what you are saying. 
Proper preparation for an interview gives confidence. Still, if you feel nervous then practice the questions you have prepared in front of a mirror or camera. 
Take your demo interview 
Before going for an actual interview, perform a demo interview. This is an important part of interview preparation. Create an interview-like environment and deliver answers to all the questions you have prepared after all the research. This will boost your confidence and help to take over nervousness. This practice will also help you to open up the space for improvement in your performance and help to improve. 
How to prepare for an interview when there's no time? 
Sometimes a sudden opportunity comes and you have to prepare for the interview within a few days or hours. Normally for online recruitments, less time is given to prepare for the interview. In such cases also you can prepare yourself in the best way to crack the interview. 
Search the company online 
Whatever the time is given for preparation, you must research the company. By surfing the website of the company you will get the maximum information about the firm you are expected to work with. Also, do not forget to check the history of the company before you start your interview preparation with company research online. 
Sharpen your basics 
Revise the basics of whatever skills and qualifications you have mentioned in your resume. Always remember that any company wants skillful employees with practical knowledge. You have to assure yourself that you possess these qualities. 
Give stress to your experience 
When you prepare for an interview in a limited time, then always try to win it based on your experience. You can share stories of your past experiences from previous jobs or even from graduation days to answer the questions asked by your employer. This will also show that you have on-field knowledge about the subject and you learn from experiences. 
Confidence and motivation 
When you prepare for an interview in minimum time, the biggest hurdle that may come is confidence and motivation. To keep yourself confident and motivated, practice well for your big day. Try to take a demo interview as well. 
Don't be late 
Lastly, ensure that you reach the place of the interview a few minutes before the invited time. You need to adjust to that environment to win over your nervousness for the interview. 
Conclusion 
To prepare effectively for an interview you should give at least 5 to 10 hours according to the type of job. Preparation should cover the research part, question-answer designing, and practicing. Maintaining confidence, motivation and proper appearance is equally important for a good interview. 
FAQ
How much time should I spend researching for an interview? 
On average 1 to 2 hours are required to research for an interview. 
What is the average time required to prepare answers for an interview? 
The average time required to frame effective answers for an interview is 2 to 4 hours. It may vary according to the position at the job. 
Should I also review my resume before going for an interview? 
Yes, it is important to review your resume and sharpen all the skills and qualifications you have mentioned before going for an interview. 
How long should you prepare for an interview?