Do you want to know how Discord generate income? This app is popular among gamers and live-streamers since it allows them to join "servers" that function as communities. The organization generates money from a variety of channels, and this article explains what is discord? What does it do? How does it make money? Here we will see about How does discord generate income?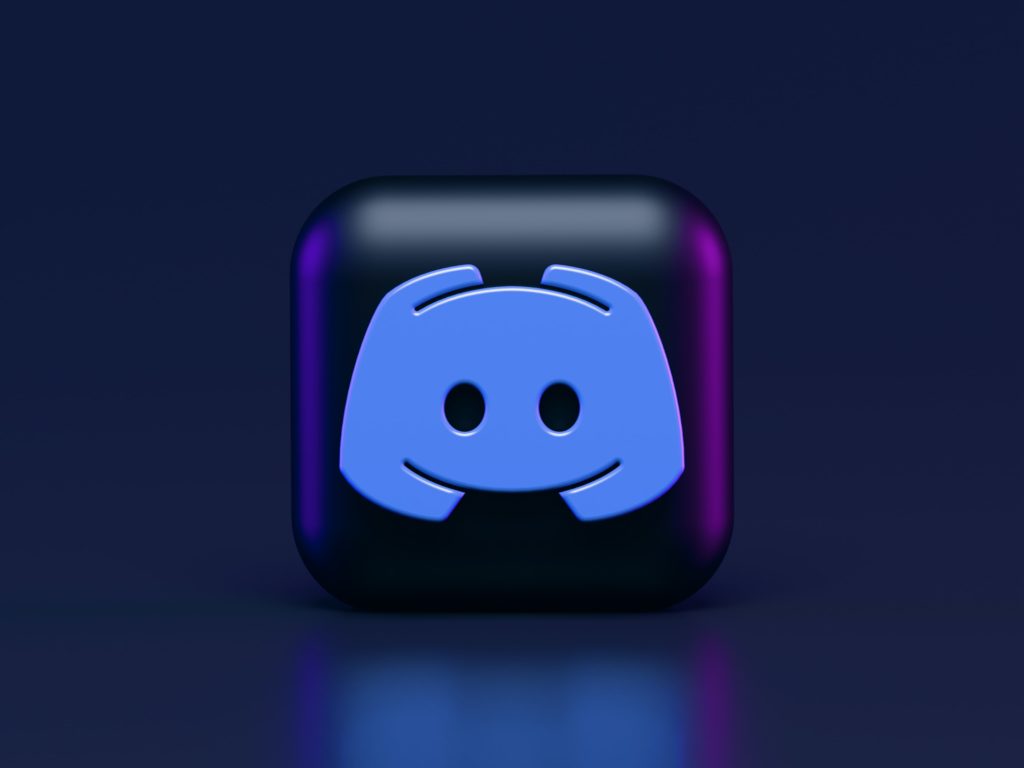 What is discord?
It is frequently difficult for gamers to communicate and coordinate between bouts. However, since the establishment of the unique communication platform for players to facilitate them on so-called servers. Discord is a messaging app that allows gamers (and anyone else) to form servers and communicate with one another. Android, iPhone, Mac, Xbox, PlayStation, and PC are all supported by the platform. The brand is well-known among gamers for its fantastic and smooth features. Discord was created in 2015, with its headquarters in San Francisco. Discord has expanded rapidly, and the firm is now regarded as one of the most prestigious chat programs on a worldwide scale.
With the advancement of gaming technology, gamers are looking forward to a variety of applications that will make their gaming more simple and enjoyable. Because Discord meets the needs of gamers, they choose it over other applications. Discord has more than 100 million active members spread around 6.7 million servers, owing to such fan dedication.
What does discord do?
Discord allows users to create servers where they may draw an audience for live streaming events online. Essentially, the server serves as a community center, showing relevant material to individuals that connect to it. The server's owner moderates the community as they see fit. The app has chat capability, allowing members of the community to communicate with one another during events.
How does discord work?
The Discord chat application is the current go-to for live-streamers and gamers. The Discord platform facilitates community connection via voice chat, text messaging, and video calling. Discord is presently accessible on both Android and iOS devices, as well as all major gaming platforms such as Mac, PC, Xbox, and PlayStation.
Discord allows its users to form communities or organizations known as servers. It is similar to Slack in that users may populate the server with several channels to debate and comment on various topics. Users can join up to 100 servers, either public ones by links or private ones via invitation. Servers limit the number of channels that may be joined, with the maximum for every Discord server being 500.
For users that are bored of the community component, Discord also allows for direct communication, and the app interacts with a variety of other multimedia sites such as YouTube, GIPHY, and Spotify. As a consequence, users may now exchange off-site material with server members. 
Many people believe that Discord is solely for gamers, but users may create communities about whatever they want, from yoga clubs to dancing courses to reading clubs. A platform is an excellent tool for organizing messages and focussing them on a specific audience. According to Discord data, roughly 100 million users spend up to 4 billion minutes communicating on 6.7 million servers.
Why is discord free?
Discord is free since it was created as a passion project by Jason and Stan in 2015 to assist the gaming community to communicate more effectively online.
Discord's creators, Jason Citron and Stan Vishnevskiy were obsessive gamers who adored the connections and communities they could form when playing online games back in 2015. However, most of the communication methods available back then were sluggish and choppy, impeding continuous conversation. As a result, Jason and Stan set out to build a better tool.
They began the application as a side project to allow their gamer pals to communicate with each other without interruptions. As Discord grew in popularity, both creators opted to keep their pledge of an open and free online communication platform. So, if they maintain a large number of users, run a large number of servers, and do so efficiently, how is Discord free? Let's get right to it.
How is discord free?
Discord provides free text, voice, and video chat services, as well as audio and video streaming and the ability to join up to 100 servers. That has to be a lot of overhead for Discord, right? Discord has received significant Venture Capital financing as a result of its vast user base. Discord has received a total of USD 493.89 million in financing since its beginning, according to Pitchbook Data. As of this writing, Discord's net worth/post value is $3.50 billion, with 165 employees. They can retain their large user base with hundreds of millions of dollars in support.
How does discord generate income?
Discord's basic offering is free to use. This enables the company to sign up consumers in a short period. Discord made $130 million in revenue in 2020, up from $45 million the previous year. However, the firm is not selling advertisements and does not intend to do so in the future.
For some people, Discord's no-ads policy makes sense. Discord will struggle to monetize through adverts, according to Mark Shmulik, senior analyst at asset management firm AB Bernstein, because it would be fighting with "the huge incumbents in Google, Facebook, and the other social platforms for ad money, [which] is not a straightforward process."
Instead, the majority of Discord's 2020 income comes from its premium membership package, Nitro, as well as a combination of non-ad revenue streams such as server boosting (providing premium privileges to server users) and game distribution fees.
There are certain drawbacks to this method. "It's dangerous to rely on keeping people paying over a lengthy period, but wonder if it succeeds," says Doug Clinton, managing partner at venture firm Loup Ventures. Will premium users continue to enjoy the platform enough to pay for it? Will other platforms emerge to entice Discord users?
It remains to be seen if Discord's non-ad income streams will be sufficient to allow it to continue expanding and eventually earn a profit. We'll go through each of these revenue generators in more detail below.
Game subscription service-Discord Nitro
Discord Nitro is a $9.99 per month or $99.99 per year premium subscription service. It's a free program for interested users to help fund the app. Furthermore, subscribers get access to a large library of games, premium features, and other benefits:
Personal Discord identifier (with your chosen number)
Animated avatars/GIF avatars on your profile, and GIF animations
Nitro profile badge exclusive
Personalized emojis
In your conversation, you may share a high-quality screen share with a resolution of 720p or 1080p.
Nitro has a higher upload limit and allows you to exchange files and photos up to 50MB in size.
Discord profits from this strategy since many dedicated followers subscribe and gladly support the firm.
Nitro Classic is a less expensive subscription plan. Users may obtain all Nitro bonuses except a server Boost for $4.99 per month or $49.99 per year.
Discord does not disclose the number of paying members it has, however some estimates place the total at or above 1 million.
Server boosting:
Server boosting is a new premium service that the corporation has opted to add to its portfolio. Essentially, server boosting entails paying a fee to improve the performance and usefulness of the Discord Server.
Users may upgrade their server to three tiers, each with its own set of benefits. A server increase costs $4.99 per month on Discord. Every Nitro membership subscriber receives a 30% discount on a server increase. There are three boosting levels, each of which provides unique benefits to all service members. After paying a subscription fee, the first level is unlocked. Level 2 necessitates 15 server boosts, while Level 3 necessitates 30 server boosts. Each server boost costs $4.99/month.
Level 1:
50 + emoji slots (for a total of 100)
128 kbps Audio quality
Live streaming with 720p at 60 fps video quality
Custom server background and animated server icon
Level 2 :
       Everything in level 1 
256 kbps Audio quality
Live streaming with 1080p at 60 fps video quality
Server banner 
File upload limit up to 50 MB for all members
Access previous activity on threaded conversations of up to one week.
Level 3 :
        Everything in levels 1 and 2
+100 emoji slots
384 kbps Audio quality
100MB file upload limit for all server members 
Vanity (custom) invite URL
Game distribution
Discord established an online video game distribution business similar to Steam in 2018. The store sells Discord-only games such as "Into The Breach" and "Dead Cells." However, the model fell short of expectations. Discord shifted its focus to a new concept in which it collaborates with game creators that want to sell their products solely on the Discord platform.
Discord receives a 10% commission on every game sold and uses the proceeds to grow the number of its server communities. As previously stated, Discord servers are communities, and they are a free service provided by the platform. Users who stream for a living, on the other hand, want additional functionality from their Discord server.
 Discord Merchandise Store 
Discord has its merchandise store where you can buy branded T-shirts, sweatshirts, hats, socks, and other items. It makes a little profit from the sale of these things.
It should be mentioned, however, that Discord generates the majority of its money through efficient marketing and advertising efforts. It invites its customers to contribute to the company's growth by purchasing their stuff and cosmetics.
Items for Cosmetics
Sound packs, sticker packs, customer emoticons, and skins are among the cosmetic things available on Discord. However, purchasing these things will not provide you with any specific advantage as a player because they are simply for increased user experience and vanity purposes.
Investments and funds
Discord has received funds and investments from major corporations. Discord utilizes it to expand internationally and improve the Discord platform. It has received a total of $ 280 million in fundraising rounds and is currently valued at a stunning $7 billion as of 2020.
Future Revenue Generating Models for Discord
Although the corporation is adamant about keeping its voice chat and messaging services free, it needs to find new ways to earn income and profit. However, its Nitro has the potential to provide a few other income streams in the future:
Gamebridge– GameBridge, which was first launched but quickly withdrawn, is anticipated to resurface in a different form. It makes it simple to incorporate the app into the game while minimizing the coding strain on game creators. Its advantages include auto-matching players in voice channels, simple audio settings management, location audio to improve player dispersal, sharing movies, GIFs, and screenshots, and partner-like bonuses to help establish a community.
Gaming stores and arenas — This portal sells a variety of games. It also provides special privileges to Nitro subscribers. It can improve its earnings by supplementing its offerings on this platform.
Income Sharing — Partnerships with a variety of gaming firms may enable Discord to generate more income revenue in the future. More players on its platform can be advantageous. Furthermore, it may earn from successful recommendations, which result in additional people purchasing its games, features, or stuff.
Is Discord a Profitable Platform?
While there are no publicly available statistics to tell us if Discord is now profitable or not, it has grown rapidly in recent years. Discord's yearly revenue is expected to reach $130 million in 2020, up from $45 million the previous year. That year, the platform's projected worth reached a record-high of $7 billion. The platform is not yet lucrative, according to the Wall Street Journal, and will require additional advertising or marketing to attain that goal.
Conclusion
Discord has made a significant contribution to the game industry's prosperity. It offers a nicer chat tool for gamers that no one else offers for organizing and chatting with other game-lovers globally. Without it, gamers' ardent spirits would be less convenient, which is why Discord will continue to dominate the market for a long time. As previously said, it should continue to improve its features, security, and offer some revenue-generating sources.
How does discord generate income?