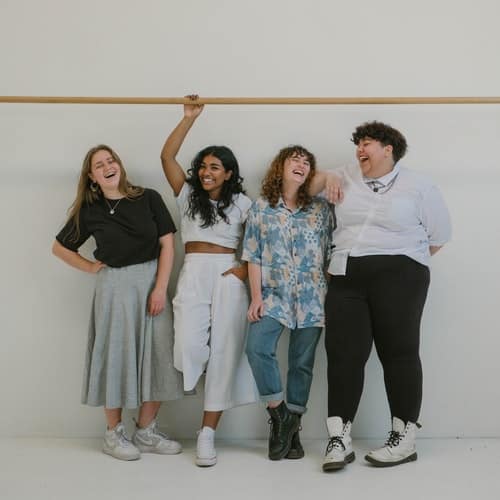 Every human being has sat down and thought about how the world came to be at one point or another. We have toyed with all sorts of theories, picking the ones we feel make more sense to us and scrapping the ones we view as bogus. Depending on the environment we grew up in, our conclusions about this subject will vary. If you were brought up in an environment where science explains everything in existence, it would stand to reason that you will agree with a scientific theory of how the world was formed. Similarly, if you grew up in a household that believed that God created the world, then you are bound to go along with this belief. If you fall in the latter category, you are probably a member of a certain church congregation, and if so, you have come across a youth minister.  Youth ministers have been likened to lifeguards. A lifeguard is always scouting the swimming pool, watching over people from a distance, and teaching them to swim. If a person is in danger of drowning, they dash over to salvage their lives. Their priority is to ensure that no life is lost under their watch. Similarly, a youth minister is tasked with this responsibility, although their duty is not as literal as that of a lifeguard. This article will examine who exactly is a lifeguard, what they do, and how much they earn from their career.
Youth Minister Job Description
A youth minister should be exceptionally conversant with theology and religion. From their job title, these particular people specifically minister to children and teenagers. You may be wondering, can anyone become a youth minister? Some people think that anyone, as long as you have studied the Bible and have a Christian background, can automatically become a youth minister. On the contrary, youth ministers are more often than not required to have a bachelor's degree in theology or youth ministry. Additionally, a youth minister should at least have volunteering or internship experience. 
To be a youth minister, one has to possess public speaking and communication skills. Considering one will be mostly dealing with children and teenagers, he/she should have certain qualities, i.e., patience, discernment, perseverance, personable, etc. Working with the youth can be frustrating, especially if you have no prior experience handling a large group of children and teenagers. 
The youth minister is meant to act as a sensei to these kids. He/she is an important figure while they are growing up. Children tend to hold on to concepts they learn when they are young. Who they interact with as they are still gaining ground on what is wrong and right will largely impact their adult lives. Teenagers, on the other hand, tend to have strong opinions concerning certain matters already. Trying to challenge these beliefs may lead to them treating the youth minister coldly. Also, teenagers undergo a lot of pressure during these years. They usually feel alone. Some even reach a point of entertaining suicide. At this time, they begin to ice out their parents since they hold a firm belief that they cannot understand them. They begin relying on people outside their family for guidance. 
With that said, it is clear that a youth minister plays an important role in their job description. Apart from being a spiritual guide, they are also teachers, friends, and when a situation really requires it, disciplinarians. Now that we know what is required from a youth minister, let us see what duties they carry out.
Youth Minister Duties Role
A youth minister arranges schedules with children and teenagers during which the youth minister will lead them in worship services, volunteer work, community outreach programs, and vibrant educational sessions. Apart from this, youth ministers can be summoned to take charge of certain church activities such as Bible study classes or youth-led services.  It is the duty of youth ministers to ensure that kids are well caught up in their theology and apply lessons learned from the Bible in real life.  In case of any fun activities organized by the church congregation for the youth, the youth minister is usually in charge of these events. This means that the youth minister must be creative, quick on their feet, and fun as well. 
Youth ministers are tasked with listening to kids when they have problems. They are at times forced to act as intermediaries between parents and their children. They play a mediator's role, listening to both parties and helping them come up with a reasonable conclusion. They are meant to offer both parents and children biblical counseling. Youth ministers are expected to attend student functions at school as well as home events. Additionally, they should be proficient in social media and computer skills since they will be required to construct programs and, at times, conduct virtual sessions.  The catchphrase of a youth minister that summarizes who they are is; what would Jesus do? Their biggest duty is to help the youth develop a stable relationship with Jesus Christ. 
Salary
Depending on one's educational background, previous work experience, additional skillsets, size of the youths they are handling, and certifications, a youth minister's annual salary can range between $33,892 and $46,968. In the United States, as of January 29th this year, youth ministers earn an average of $40,424.  A bigger company usually indicates larger profits in a business set up and therefore more pay for the employees. Similarly, the larger the church congregation is, the higher the salaries of youth ministers. If a congregation has more than 2,500 members, the youth minister earns around $48,500 yearly. If the congregation has less than 50 members, on the other hand, the youth minister earns at least $10,500 annually. When youths are more than 300, a youth minister can earn up to $59,833 annually.