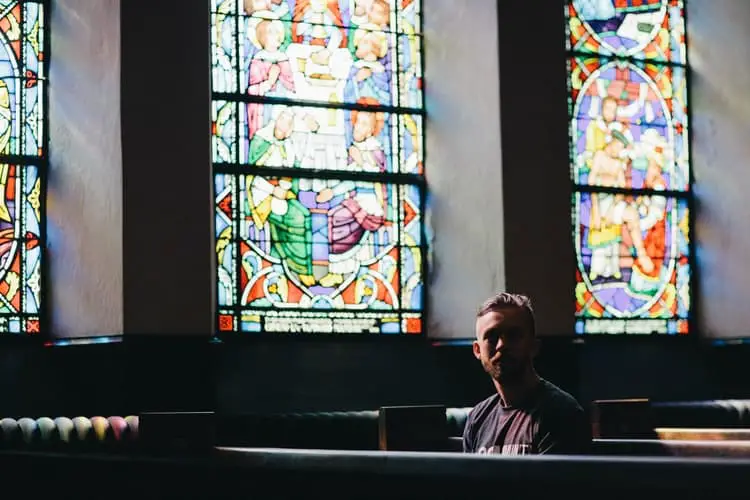 A church treasurer is a person who works in the finance office of a church to monitor, record and manage the finances of the church, amongst other duties. He or she must be an honest Christian with basic accounting skills and some experience as a treasurer or finance officer. Church treasurers may be a voluntary (usually unpaid) or paid position. According to the U.S Bureau of Labor Statistics, the median wage for a paid treasurer is $34000.
Introduction
A church is just like any other organization. It requires structure and people to create and work in this structure. Most people see the Pastor and his immediate ministers as the church's face but forget that it is so much more. It extends to the ushers, security, treasurers and finance officers, choir workers, etc. A major component of a church is its finances. A lot of money goes into the church weekly. It is important to regulate its inflow and outflow and keep a proper record to ensure transparency and accountability to the church members. This is where the church treasurer comes in and manages most of the church's financial matters such as record keeping, depositing of funds, budgeting, tax filing, etc. 
Description of a Church Treasurer
A church treasurer is a voluntary or paid official in the finance department of a church organization responsible for monitoring, recording, and managing the offering, dues, donations, and tithes paid by church members. He or She works with the ministers and the church pastor to coordinate the church's finances, such as bookkeeping and money output, into church activities. A church treasurer may be a long term voluntary position (there is no determined termination of the position once voluntarily filled), an annual voluntary position (can be terminated after some time, usually a year), or an employed contract position (can be terminated according to labor laws or the terms of the contract). The position may be voluntarily filed by a church member who will not earn a salary but may receive a discretionary stipend or an employed contract professional who will earn a salary.
Qualities of a church treasurer
A degree in accounting, economics, finance, or similar courses would be beneficial but unnecessary. Apart from some experience as a treasurer or a finance officer, there are several qualities and abilities a person who wishes to work as a church treasurer must possess, and they include:
Christian faith or background
Honesty and trustworthiness
Transparency and accountability 
Good character
Knowledge of bookkeeping and auditing
Basic accounting and finance skills
Ability to learn fast (in scenario of no previous experience)
Good organization and memory
Willingness and ability to work with people
Ability to work under close supervision
Good research skills to find and recommend other means of revenue or investments for the church
Familiarity with laws relevant to church finances, taxes, and investments
Duties of a church treasurer 
The duties of a church treasurer include:
Collecting and recording the amount of offering after every Sunday service.
Collecting and recording the amount of tithe after every Sunday service.
Recording and monitoring the number of funds in the bank account of the church.
Depositing funds into the church bank account.
Payment of salaries to paid church workers.
Verification of cash requests and signing of cheques for disbursement of funds.
Participation in and presentation of reports for auditing by church ministers, pastors, or independent audit bodies.
Creating a yearly financial calendar and budget for presentation to the board of ministers and the pastor. 
Reconciling the bank financial statements with the church's financial ledger and records to ensure there are no mistakes or discrepancies.
Reporting all discrepancies in the financial reports or weekly count to the pastor and board of ministers.
Reporting any theft or issue of fraud on the part of any member of the financial body to the board of ministers or the pastor.
Disbursing funds to church activities where necessary, such as charity outreach, evangelism trips, etc.
Disbursing funds for the church's operating expenses such as electricity bills, cleaning bills, facility management bills, etc.
Recording donations made to the church by individuals and organizations.
Working with the bank to facilitate and monitor loans taken by the church and handle repayment in collaboration with the board of ministers and the pastor.
Monitoring the counting of all money dropped in weekly services such as offering and tithes.
Presenting a monthly financial report and statement of account to the church board of ministers and the pastor.
Advising the church board of ministers and the pastor on investments and monitoring any existing investments.
Filing of taxes and monitoring of religious tax policies on behalf of the church where necessary.
Salary of a church treasurer
A volunteer church member may fill a church treasurer with suitable experience and qualities or a paid position filled by a finance professional. The salary differs from which category the person falls into:
Voluntary church treasurer: This is usually an unpaid position as it is voluntarily filled by a member of the church who has the knowledge, abilities, and attributes required to fill the position and wishes to lend a helping hand of service to the church. The church may occasionally provide a stipend, but this is purely discretionary.
Paid church treasurer: In this situation, the church employs finance professional to work as treasurer and handle the financial matters and other duties. Such a person is an employee of the church and entitled to a salary, amongst other benefits. The U.S Bureau of Labor Statistics reported in 2010 that the average salary of a paid professional church treasurer is $34000.
ZipRecruiter reports that as of January 2021, the average salary of a church treasurer is approximately $59000 annually, and this is a vast increase from the amount reported in the 2010 report by the U.S Bureau of Labor Statistics.
Church Treasurer Job Description, Duties, Salary