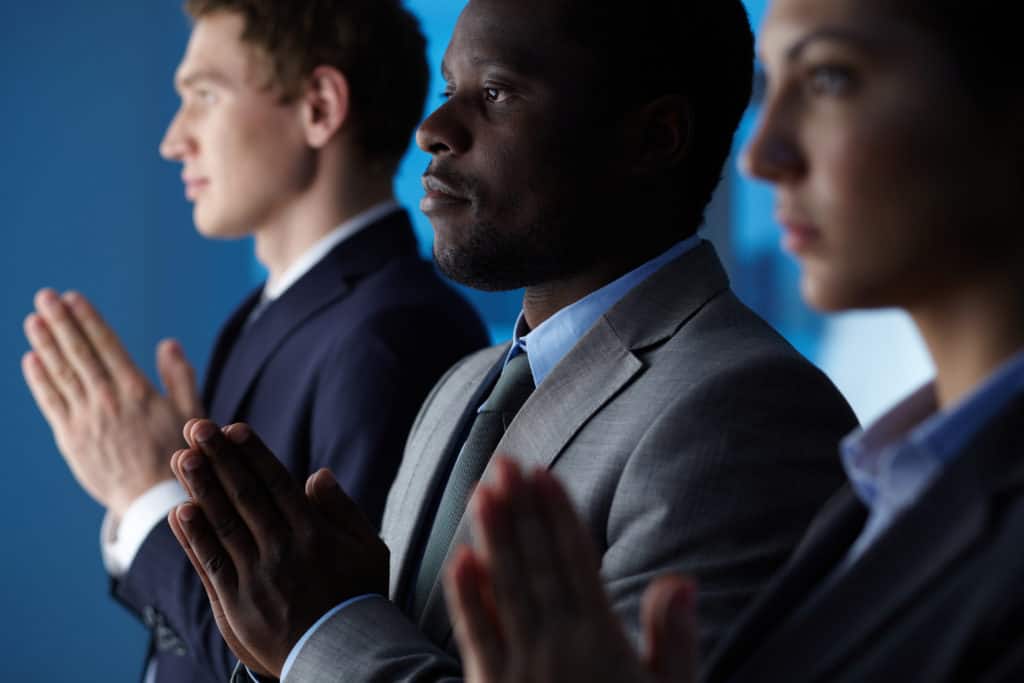 Worship is a means of expressing our reverence for God through songs and hymns. For others, worship is considered first as a lifestyle before a song. It serves as a platform where saints and individuals connect to God in praise and adoration. Worship births depth in God. It opens up the atmosphere for God's manifestation among his people. Are you a child of God, whose life continually offers fragrance to God through worship? Or are you a sincere worshipper who knows how to lead congregational worship, then this job position is for you?  So, we will discuss the complete Worship Coordinator Job Description guide in this article over here. 
A Worship Coordinator is first a child of God who has an adequate understanding of the sacrifice and personality of their Lord. They are expected to lead the congregation in Sunday Worship Services. They should also work closely with the sound and lighting team to ensure that all the equipment required to enjoy worship works well. A Worship coordinator should also rehearse with worship teams regularly before services and lead them in prayers that prepare them for a wonderful time in God's presence. As a worship coordinator, your life and relationship with God must stay alive because your worship is a reflection of your walk with God. Do you desire to begin a career in this path? Or has God called and gifted you to function in this capacity? If yes, then let's take a cursory look at what it entails. 
Who is A Worship Coordinator? 
A Worship Coordinator is an individual charged with the sole responsibility of organizing the worship session of services in a church or Christian organization. Most Christian organizations believe that a worship coordinator must have the ability to connect to God through songs and lead the congregation to a place where they can reach God through worship. A Worship Coordinator also ensures that music teams are properly trained to be true worshipers. They work with the Pastor to organize worship services that will draw the congregation close to God. A Worship Coordinator also recruits new members into the worship teams and makes sure that they are trained.  
Why do Churches or Christian Movements Need Worship Coordinators?
A Worship Coordinator is employed or needed in churches and Christian gatherings because Pastors and Church Overseers desire to bring the people close to God through worship. Pastors are laden with the responsibilities of managing the church's operations, which can be overwhelming, so they need individuals who can manage the worship and prayer teams of the church. So, a worship leader is needed to lead worship and anchor the music team so that worship services go smoothly. In addition, the worship coordinator ensures that everyone on the team is spiritually skilled in inviting the presence of God to services. A Worship Coordinator can either be a male or female. In addition to this, Worship Coordinators are men/women who lead the congregation in psalms, hymns, and spiritual songs that help build up their faith and relationship with God. Now that you understand your essence in the church, let's look at some of the qualifications required to function in any Christian organization. 
Worship Coordinator Job Description
Working as a Worship Coordinator will require that you first possess a relationship with God. This relationship must be evident in your lifestyle and your relationship with humans generally. You must also possess the following qualifications: 
Passionate commitment to the growth of the children of God resident in the body of Christ.
Expressly Sacrificial. I.e you must be ready to give your time, talent, and resources to kingdom advancement.
Understanding of music and worship as a leader.
Ability to praise and worship and teach others to do so.
Experience leading worship teams using a variety of worship styles.
Excellent organizational skills. You must possess the special ability to coordinate the worship team to bring the desires of God to life.
Gift of Discernment: This is to know the hymns and songs necessary for several meetings.
Great Interpersonal skills: Ability to relate with team members in love and resolve conflicts where necessary.
Attention to detail: the ability to identify the needs of the music team and relate them to the pastor for immediate attention.
Familiarity with music tools and terms to ensure that worship goes smoothly.
An outstanding vocalist who possesses prowess in teaching songs.
What Are The Responsibilities Of A Worship Coordinator?
Having gone through the above-listed qualifications, it is very important to know the nitty-gritty of your job position. What does the Church expect from you? You should also understand that although man may pay you for your service in the children, your service is unto the Lord. So, to secure your heavenly reward, you must do service wholeheartedly to the Lord because He alone is your reward. As you function in this position, do not forget that your relationship with God should always come before the service you render. To this end, always make sure that the fragrance of your worship pleases the Lord. Your responsibilities include the following:
Organize worship session: As a worship coordinator, you will be expected to plan worship services with either the senior pastor or campus pastor depending on the session you are assigned to. 
Suggest Hymns and Songs: One of your duties will include the selection of songs and hymns in line with the message for the day.
Assign music ministers and team leads: You won't be working alone, so you will need to select capable hands that can render assistance with worship sessions.
Recruit and train members: You will need to scrutinize and recruit members for the worship team. You will also need to pay attention to the lifestyle of those in your worship team. 
Lead worship sessions: As much as you train individuals, you will also be required to make yourself available to lead soul-lifting worship. You will also be expected to show the people how to connect to God through worship. 
Provide training for instrumentalists and vocalists: As a Worship coordinator, your responsibilities go beyond the worship session. You must be an expert in musical instruments so that you may be able to pass that knowledge to other team members. The trait of a good leader is when you have capable followers.
Birth and design congregational hymns: You will need to come up with hymns and songs for congregational use. These songs will be sung in meetings and sessions. 
Teach congregational songs: Some congregations will need your assistance to learn a song. So, you will need to possess the ability to teach a large group of people during worship sessions.
Supervises the sound, lighting, and presentation teams: Before worship service commences you must ensure that all the types of equipment (microphones, speakers, keyboards, etc) are functioning properly. Where there is a need for change, you must communicate it to the local or campus pastor. 
Organize praise and worship conferences: Praise and worship move the hands of God to wrought great miracles. So, as a worship coordinator, you will need to spearhead worship conferences that will wreak testimonies and breakthroughs in the life of the congregation.
Provide spiritual leadership to worship team members: Beyond training worship team members, you must be intentional about their spiritual growth. You must also ensure that they maintain a smooth relationship with God.
Settle issues common to the worship team.
Note: These responsibilities are the general duties/responsibilities of a Worship Coordinator. However, your duties may be limited or more than these.
How Many Hours Would I Work As A Worship Coordinator?
 Some churches may demand that you work fully with them. In such cases, you are adequately taken care of because your duties would be tedious. While other churches may require that you work for an average of 12-20 hours in a week as a part-time employee. Whatever the case, maybe you should get your heart ready to work overtime because some cases may require that you do that. It is also important to note that this position could grow into a full-time position in the coming months.
How Much Do I Earn As A Worship Coordinator?
Working as a Worship Coordinator in a church or Christian organization will give you the privilege of earning the average salary of $35,000 per year, depending on your location. This salary is not fixed as some locations may pay more, and some may pay less. In addition to this, you would be privileged to enjoy other benefits. 
What Does The Hiring Process For A Worship Coordinator Entail?
This position is critical to the church's growth, so pastors and leaders prayerfully scrutinize various applications with the help of the Holy Spirit. If your application is approved, you will be invited by the church administration for a comprehensive interview.
FREQUENTLY ASKED QUESTIONS
What are the basic responsibilities of  Worship Coordinators? Worship Coordinators organize and supervise worship sessions, lead music teams and lead the congregation in a spirit-filled worship session.
Are there different types of worship?  Yes, different types of worship help you ascend to the promise of God.
Latest Worship Coordinator Job Description – Duties, And Salary