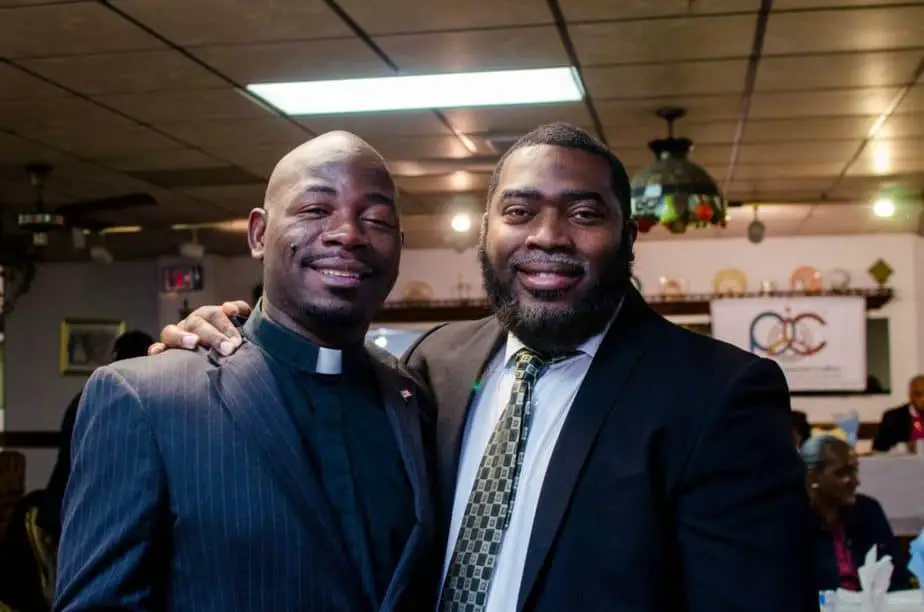 There are several religions in the world, each with its own culture, a form of worship, and leaders. S Christianity is one of the most prominent and influential religions in the United States, but with the rise of atheists, believers find it hard to spread their message to the people. And here comes the role of a person who believers can look up to and trust.  A pastor is someone who bears the responsibility of doing God's work by spreading love and harmony to mankind. Today's topic- Pastor Salary.
A Pastor is the leader of a group of churchgoers who also provide counsel to the people from the group or community. To be a pastor one must have all the spiritual qualifications and take special care of congregation spiritual needs. In the USA the term Pastor was first used by Catholics, and usually, an old person with outstanding experience works as a Pastor. 
Have you found yourself wondering, is Pastor's career worth a shot, or do they get any benefits of a regular job? Or most importantly how much money do they make? If yes then keep on reading this.
What Duties Does a Pastor Perform? 
Being a Pastor means you need to partake in many things before this job gets to land on your lap. You need to be a true believer and have the ability to influence the masses in God's name. You should be able to encourage people to attend Sunday schools more. 
A Pastor also plays a role in organizing masses and works with the choir of the church before masses. They need to have a good, friendly attitude and relationship with every member of the church community. They also do the rituals in the churches and also attend to the personal requests of the people who have asked them to attend special rituals.
 Most important is what we are seeing since childhood, the Pastor has a lead role in teaching and preaching God's message. They spread the words of the religion and propagate its ideas so that many people can get influenced by it. And thus allowing words of God to be transferred to many people. 
Other duties of a Pastor include administrative duties like hosting charity and maintaining good relations with the people, who are the most important donor for the church's well-being.    
How Much a Pastor Get Paid in the United States?   
A Pastor in the United States enjoys an average pay of $52,339 annually according to glassdoor. com. There are some entry-level jobs of Pastor at some churches whose salary starts from $36,150 annually. Other churches offer Experienced Pastors a considerable amount of pay, which generally starts from $77,500 and can reach up to $99,000 per year.
Pastors have other ways to earn extra money from churchgoers in the form of gratuities for performing church ceremonies such as a funeral, wedding, and baptism. 
Although these are basic services that are provided by the church but some Pastors and the churches, they are affiliated with have made agreements or some kind of fees for certain services. 
So a wedding can be taken as a side gig with $100-$500 in the pocket of a Pastor while a funeral might bring $100-$300, depending on the community. 
They can make some money by writing books and recording sermons for believers though that might depends on the size and popularity of a church. And this practice is common in mega churches. 
What Determines a Pastor's Salary?
Usually, the number of masses or congregations a Pastor lead determines the pay. This means for most churches the larger the masses, the larger will be the pay. Three things determine a Pastor's salary: 
`1. Location of the Church
The location of the church always comes into play while determining a Pastor's salary. Like the biggest average salary for a Pastor is in Washington. Here, a Pastor can get average pay up to $66,760. 
2.  Size of the Congregation
The size of the Congregation is proportional to the Pastor's salary. Some churches offer annual or monthly payments to the Pastor while other small churches provide a small monthly or quarterly stipend. 
Such Pastors find other methods to make most of their Salaries like donations from an individual member, ceremony fees and guest speaking can add extra shillings to their pockets.  
This can only happen if a Pastor is successful in leading up a larger congregation. As the numbers of the members increase, it also leads to an increase in salary and other money-making opportunities for Pastors. 
3. Average Income of the Congregation
If the size of the congregation affects the pay of a Pastor, then it is already understood that the average income a congregation makes also has a role. 
According to some websites, most of the churches in the USA pay the salary of a pastor that reflects the average income of the members of the congregation which is led by the Pastor. And members also do some donations, so it is usually seen that members want to see their Pastor having a life that is comparable to them. 
Pastors who get paid fruitfully as per the average income of the members may not face financial struggles and thus they work up to the expectations of the members. While Pastors who get paid less than the average income have a hard time with finances.  
Salary of a Pastor at a Megachurch
As defined by the name a Megachurch is a church with a large number of memberships or congregants, it can also be defined as the church that sees more than 2,000 congregants over a weekend, usually a non-Catholic church. 
Megachurches are not your average churches; they have a high budget on top of operating in suburban areas. According to careertrend.com the average salary of a lead pastor is $147,000 and the range starts from $40,000 to $400,000. And usually, these Pastors do not get the benefits like rectory or housing allowances. More likely medical benefits and insurance are the benefits that Pastors can reap from their megachurches. While executive Pastors can get paid an average of $99,000 per year. 
Different Positions of a Pastor at a Church
Depending on the church and its location, there are various positions offered for a Pastor. 
Lead Pastor
A lead Pastor in a church has a senior position in the hierarchy of the Pastors for full-time hours and requires great experience In pastoral services and qualifications of a master's level degree.
The position of a Lead Pastor in the USA gets an average salary of $49,812 per year according to indeed.com. 
High School or Youth & Children Pastor
Its's full-time job and general responsibilities include leading young adults of the church members. This job is usually opened in the Chapel which has a high school ministry. This position does not require a degree though it requires a person that can communicate effectively with high school youth.
High School Pastor gets an average pay of $37,044 or less per year according to indeed.com.
Associate Pastor
The work of an associate Pastor is to assist the Senior Pastor in the Pastoral duties of the church. One of the common positions in the church and can be stretched to full-time hours or part-time.
 The main responsibility of an Associate Pastor includes maintaining records which include a list of donations, charities, attendance, background checks, and data of equipment used and required in the church.
And they are also responsible for cleanliness, security, and other maintenance inside the chapel. And usually doesn't require a degree but the church can have other qualifications. 
An Associate Pastor in the USA gets an average pay of $45,577 annually according to indeed.com. 
What Benefits Does a Pastor Gets? 
A Pastor preaching god's messages and performing various spiritual duties enjoy many benefits like: 
Paid Sick Time
403 b plan
Paid time off
Drug Insurance on prescription
Loan reimbursement
Free Housing
Housing allowance
Health Insurance
Food is provided at the Church
Dental and Vision insurance
Further assistance in professional development
Skills Required for a Pastor
Usually, churches require a High school diploma and a college degree preferably a bachelor's in theology or any religious studies.  A Master's degree in divinity and seminary experience in ministry is also preferred. Also, further volunteer experience in a church is required for developing communication skills or teaching experience at Sunday school of church. Other qualities which will help you get a Pastor job in a church are: 
Creative Writing
Leadership experience
Administrative experience
Volunteer experience
Basic knowledge of Computer
Communication skills
Information on health management
Teaching
Qualifications for Pastors
Valid driver license
First Aid and CPR(Cardiopulmonary Resuscitation) certification
Teaching certification
Counseling certification
How to Become a Pastor at the Church? 
The Job of a Pastor is not an easy one, it requires a lot more effort and skills to lead masses at the church and provide spiritual support to each member of the community.  Anyone can be a Pastor, you just need to be in a good position at the congregation of a church, start expressing your interest to the Pastor of the church you go to. 
Many churches have a committee to see the ordaining of the pastors and other clergy positions. You will meet with this committee and they will check your background, do drug tests and check qualifications to see whether you are suitable for the position or not. 
After this process, the committee will get back to you and place their requirements. Most of the churches nowadays require a college degree usually in divinity or for a senior position, a master's degree is required. So you need to get a degree as per their requirements. While some denominations mandate this degree process from a divinity school and they are affiliated with certain schools of such kind to ensure that their aspirants get the high-quality education that matches their tradition and culture. 
After competing for a degree, candidates may also be required by their church to get themselves into volunteer experience, teaching, internships, seminars, or work with a senior Pastor to get mentee experience.  
Pastor Salary- Job Opportunities, And Their Duties