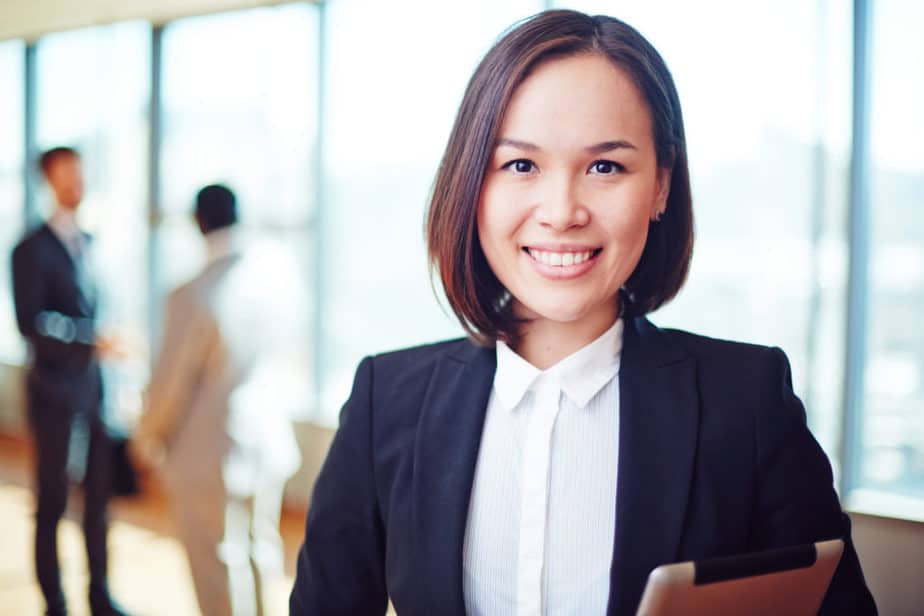 An associate manager may not be a crucial post like that of a functional manager, or product manager, or project manager but indeed is an integral part of an organization or company. What is an Associate Manager?
An associate manager in simple terms is someone who looks after the day-to-day work of the organization he is associated with. Let us see what an associate manager's day at the office looks like, his salary, and required skills.
Job Description
As an associate manager, you are expected to oversee the clerical and support workers for the company, hire and train the rookies to perform tasks like, answering a phone, greeting customers, typing reports and faxing documents, motivate team members to work as one, making sure every member understands the company guidelines and policies, supervising other workers, taking notes in an important meeting and so on. 
Duties & Responsibilities
The day-to-day duties & responsibilities of an associate manager include:
Evaluate the work of all staff regarding the time scale provided.
Provide quality customer service.
Administer all vaults and review daily deposits by maintaining effective control over the company revenue.
Monitor inventory and manage food cost controls on a weekly basis.
Ensure every employee follows the company rules and regulations.
Prepare and maintain files for resolving customer issues effectively.
Collaborate with the manager in charge and discuss online marketing strategies.
Perform research on new techniques and implement improvisations in projects undertaken.
Prepare records on work evaluations and submit them to the management in time.
Prepare strategies for all online projects and maintain the budget of each.
Develop the marketing dashboards and report to the management.
Maintain healthy customer relations by providing healthy, customer-friendly service.
Hire and train the rookies to perform tasks like answering a phone, greeting customers, typing reports, and faxing documents.
Motivate team members during failure and to work as one.
Taking notes and highlighting the key points in an important meeting.
Skills
Being an associate manager is not an easy job. Though being junior to the rest of the managerial positions, the post still demands premium skill sets like:
Leadership: Talking about any manager job, the first skill that one must possess is the essence of leadership. Associate managers shoulder the huge responsibility of Supervising and coordinating several teams. Like, true leaders, it is their job to develop strategies and implement improvisation in the projects undertaken.
Negotiation Skill: To hold a firm grip over the teams, without authority, require strong negotiation skills. Connecting to people through their values and winning their hearts and minds is extremely crucial to get people working on a particular project, from several departments. 
Communication Skill: Proper communication skills are an important asset for associate managers as they have to deal with both the upper and lower divisions of the hierarchy. Be dealing with the clients, or employees, or senior managers; strong verbal and written communicators, always find it easy to handle the work pressure much better than others.
Time Management: Master the time and you will master the job. Delivering perfection within a short time is not everyone's cup of tea. You have to learn the subtle art of time management not only for you but also for your company teams so that you can work as one and the assignment can be flawless. 
Finance Management: They must have strong financial management skills as their day-to-day work consists of financial works like, administering all vaults and reviewing daily deposits, managing food cost controls every week, maintaining budgets for every project undertaken, and so on. Without strong financial skills, you would never stand a chance.
Organizing Skill: This post demands strong organizational skills, as multitasking is a part of their day-to-day activity. Also, several teams perform several projects and since supervising is also the role of an associate manager, they must have insight into the project the teams are working on. Haphazard works need a person with proper organizing capability.
Critical Thinking Skills: The ability to think and weigh your plans to choose the best one for the company should be there within an aspiring associate manager. A proper vision of the field can help you from grave losses and will also help you develop your team easily. You have to come up with marketing strategies studying the trends going on, which requires critical thinking skills and creativity.
Customer Service Skills: Clients are an asset to the company. Keeping the assets satisfied saves the company from losses. From solving customer problems to look after their needs is the job of an associate manager. They develop a customer-friendly environment that benefits both the client and the company.
Presentation Skills: A visual presentation always explains things easier. They are assigned the job of taking notes in a meeting and highlighting the key points which have to be explained to the rest of the team in detail later. And without good presentation skills, this task would be impossible to carry out.
Multi-tasking Skills: An associate manager should know how to multitask as his/her daily job demands customer service, meeting targets, developing new strategies, and analyzing the market. He must be successfully able to juggle between these jobs with ease.
Educational Qualification
Putting the skill sets aside, one also needs mastery of certain courses like Business Administration or Finance-related subjects like Economics or Accountancy. However, a bachelor's degree won't be enough when you would be applying for larger organizations. 
They demand the most important asset in this field i.e., is experience. Certain Management Professional certification programs are recommended to get first-hand experience of the workload for this post. Also, at first working for smaller organizations will give you an idea of the work and the importance of this post.
Qualities
To be an associate manager, a person must possess certain qualities like:
Should have proper knowledge and vision of the field.
Dealing with every work as a project, i.e., thinking about your work regarding budget, time, and scope.
Must value the essence of teamwork as one can pull even the impossible work with a hardworking and dedicated team.
Must have negotiation skills which are handy for handling the team as well as clients.
Should be a good listener, as this allows to have the idea of the problem or concerns the customer is facing and act accordingly.
Potential to break down the work and create a route accordingly to reduce the work pressure on you and your team.
Should possess the knowledge of what is the priority at the moment.
Should be disciplined, time conscious, and must follow the master routine at all cost.
Should possess the hunger to improve himself/herself further with new projects and gaining experience.
Always introspect after each project and find a new room for development in the new one.
Should possess a clear idea of the lifecycle of both the project and product.
Should possess a clear idea about potential interdependencies, collaboration, and threats for the assigned project.
Must have the caliber too, execute every project with utter perfection.
Must maintain a healthy relationship with all the parties involved in the project.
Should always be prepared to get out of his comfort zone as he has to learn new things consistently.
Must keep a cool, calm, and composed attitude in every situation as panicking would rattle the customers too.
Must be dedicated to his work.
The Line of Difference
There are indeed some key differences between the associate manager and other managerial positions. While other managers are often in charge of broader tasks and duties to keep the company flowing, the associate manager is there to help keep team members on track and assist the other managers in their work.
Salary
The average salary of an associate manager is about $14.19 per hour and they earn, on average, a profit-sharing of $3,350 per year.
While this position might be junior to other managerial positions and also might not be so much broader in sense, but duties and responsibilities associated with this position are no less. They are the bridge between the company and the customers. If you love challenges but can't handle too much pressure, this is the post you had been looking for.
FAQ
Is an associate manager higher than a manager?
The term associate itself shows that the position of associate manager is below any managerial position. Hence, no, an associate manager is not higher than a manager.
What does an associate manager do?
As an associate manager, you are expected to oversee the clerical and support workers for the company, hire and train the rookies, motivate team members to work as one, and so on. 
Is the associate manager a good job position?
It depends on the type of person you are. If you love challenges but can't handle too much pressure, this is the post you had been looking for, but if you are looking for more challenges, then go for the managerial positions.
What is an Associate Manager?- Job Description