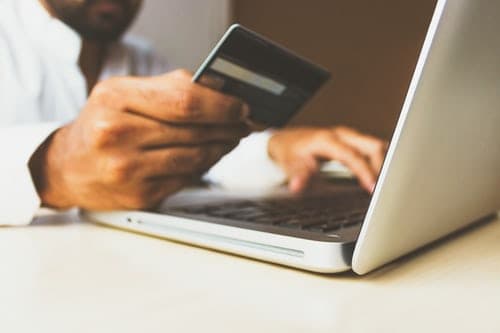 In the twenty-first century, selling is no longer as simple as it was in the last century – when in many cases demand exceeded supply. Today the customer is more demanding, and the seller needs to spend much more effort. Fake smiles and suspicious expressions no longer deceive customers. Naturalness is the main asset of the seller today. The key is to use simple and understandable words and phrases naturally derived from the seller's dictionary. Sellers only need to observe their spoken language and analyze how well they use the words spoken in the sales process in real life.
What is a sales advisor's job?
The primary responsibilities of sales advisors include: meeting the needs of customers through phone calls, email, or direct contact. In general, their job description includes providing information about the product to consumers, giving advice and assistance to customers in the procurement process. Sales advisors are committed to maintaining and improving the company's image in the service process and should be polite to customers to increase trust between them and the company.
In carrying out his duties, he may also pay attention to the order of the shelves or sections, assist the confused customer in choosing the right product, and provide comprehensive answers to customer questions to help solve their problem. Sales advisors primarily work with the company's sales team to help them achieve their goals effectively. 
Sales consultants also run cashier-related triads, such as: maintaining a daily cash balance, handling customer orders. They also carry out the after-sales process, which involves product returns and refunds.
The Job Description of the Sales Advisor
The role and function of sales advisors are diverse, ranging from product control to providing relevant services to customers. An example of a job description is a list of key responsibilities that are common and highlight what a sales consultant pays attention to when carrying out their activities:
Check the proper placement of supplies on shelves according to product type or other criteria;
Meeting customers entering the company, identifying their needs and consulting;
Consulting and negotiating with customers regarding the company's products;
Control the stock of products on the shelves;
Listen to consumer complaints and make appropriate decisions to address their problems;
Maintain and control the daily cash balance;
Receive, describe, sort, and reflect new products in the relevant documentation;
Perfect knowledge of the company's products to be able to provide quality customer service;
Promoting sales, promoting product sales growth;
Production of documentation related to the sales process, preparation of contracts;
Production of databases, provision of software handling and monitoring;
Periodic reporting to the direct supervisor.
Requirements for a Sales Advisor Vacancy – Skills, Knowledge, Qualifications 
There are several requirements you will need to work as a sales advisor:
Education: Mostly working as a sales advisor requires at least a school diploma, but still a bachelor's degree in business or marketing will increase your chances;
Experience: Depending on the field, several years of work experience in this field is often required;
Computer skills: Minimal knowledge of consumer computer software is essential for a sales advisor to manage product and customer databases.
Communication skills: It is essential to have good communication skills to be able to serve clients and provide them with comprehensive information effectively;
A good sales advisor needed to be persuasive to convince customers of a particular product's need and validity. One is when you describe the product for sale well, and the other is when you convince the customer that you need to buy it. Without this ability, everything else matters.
Any customer is interested in the quality of the product to be purchased, to avoid buying it they will say: "I do not need it," "I do not like it," "it is not so good," remember that this time he is addressing himself and not you! The sales manager should be able to persuade the customer by bypassing these phrases. He should be able to answer all the questions; he should be well aware of the product's positive and negative qualities. He must convincingly answer all the questions asked.
The ability to work in stressful situations and attention to detail is also key;
Knowledge of human psychology- Knowledge of body language, knowledge of the user's next step, and user evaluation according to his behavior.
Sales Advisor Salary
The remuneration of a sales advisor s varies according to his experience, industry of work, and the complexity of the work performed by him. So it depends on the industry. There are some examples of it; US Bureau of Labor Statistics uses specific terms depending on the work being performed:
Industries with the highest concentration of employment like shoes, clothing, and jewelry stores average hourly salary ranges from $11.93 to $15.32;
The average hourly salary in top-paying industries for this occupation ranges from $21.23 to $23.75.
In General, The average salary for a sales advisor is $51,568 per year in the United States and $14,400 commission per year.
It is important to note that 41% of sales advisors in the United States think their salaries are enough for the cost of living in their area.
Conclusion
Good sales advisors will pick out some special features that you should be thankful for in your success. These are the skills that characterize a super-successful sales advisor. Good advisors are ambitious- Desire and ambition are very important because if you do not have it, as soon as you encounter the first resistance, you will immediately stop working. There are many contradictions in the field of sales.  Good sellers know that one day it is impossible to succeed. According to sales industry professionals, achieving sustainable success in any field requires at least 7 years, daily work at least 5 hours a day. This is the minimum price you have to pay to succeed.
How does a good sales advisor behave? First, he asks the client what problem he has, listens to him attentively, asks questions, and only then begins to find out how much he can help. Good consultants or advisors never start a relationship with a client by presenting their product. They first listen attentively to the client's needs and only take action when they can help the client. Consultants try to determine whether the interlocutor is a potential client by asking questions.
Also read Walmart Job Description: Sales Associate and Cashier Job
What is a Sales Advisor? Salary, Job Description