The name itself suggests that any person who is qualified for the job needs to handle everything related to the accounts department. An Account Coordinator is also called by the Client Account Supervisor because they mostly maintain clients' accounts. Account Coordinator Job Description Duties & Salary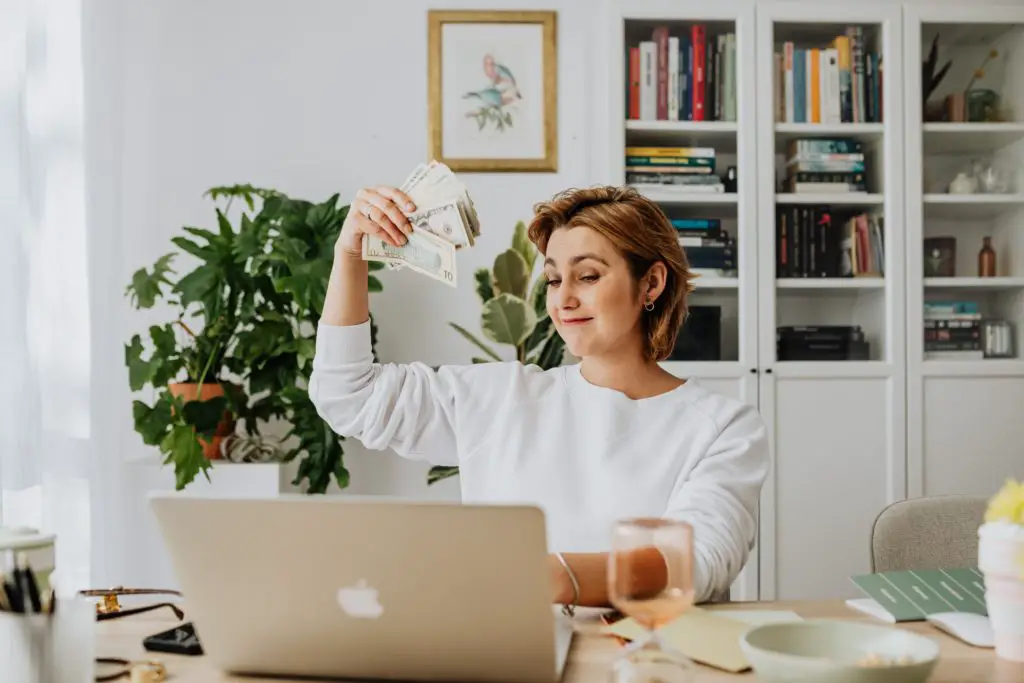 An Account Coordinator in an organization works with other clients to identify their problems and needs and overall improve the customer satisfaction. Account Coordinator are employed in an organization because they meet with sales and marketing teams to provide them with the information or details of how the accounts are operating and what are the profit and loss. Doing so will help the clients and marketers set their realistic goals. If he does not work with precision then the overall result could go in an unexpected direction. 
Account Coordinator is mostly considered as an entry-level job in the account service department of any company. The primary work of an Account Coordinator is to assist the day-to-day administration of marketing, talk and solve any problems related to accounts for the clients, and many more. 
But, we have quite less idea of how to become one of an Account Coordinator. Let us see what are all the requirements, education, qualifications, and any other achievements needed to become an Account Coordinator. 
How To Become An Account Coordinator?
To apply for any role or job position at any organization or company there are mostly a series of requirements and eligibility criteria that the candidates need to go through. The same is with this job position at a company, the interested candidate must achieve a few qualifications, training, inherit skills, soft skills, and many more to be selected in any top companies in the country. 
Below we will be discussing all the requirements that are needed to fulfill the role of an Account Coordinator:-
Education & Qualifications Required For An Account Coordinator 
The job position might be considered as an entry-level position but the interested candidate must be educated for the job. 
For entry-level Account Coordinator, the interested candidates must have completed a high school diploma or equivalent. 
In some cases, candidates may be asked for a post-secondary degree in advertising, marketing, or public relations. 
Must have completed a degree program in marketing, accountancy, public relations, and advertising. Here, the interested candidate will learn everything about copywriting, advertising, ethics, digital media or marketing, and communication. 
Bachelor's degree would be more than enough but, having a master's degree would be highly demanded and beneficial for the interested candidate. 
Training Requirement- Account Coordinator Job Description
Mostly, all the practical and mental studies and other programs are taught in the classroom setting only. Additionally, most of the candidates are trained during on-the-job training. The other form of training is through internships related to the field. 
Certifications Required For An Account Coordinator 
To become a certified and reputable Account Coordinator, the interested candidate must go for a few certification courses or programs. Opting for different courses related to the field will help the candidate gain a deeper knowledge of their daily responsibilities, improve their skills, improve mental stability, and advance their career (futurewise). 
Below are some of the certified courses or programs related to an Account Coordinator:-
Certified Administrative Professional (CAP)-  This program is designed for those types of students who graduate from an office professional program with a 2-year degree. The interested who earn CAP certificates enter the job showcasing their willingness to continue their learning and eventually sit for the full course. This course has several career benefits such as communication skills, soft skills, writing, editing, management skills, and budgeting. 
Professional Administrative Certification of Excellence (PACE)- Earning this certificate will automatically highlight the skills of the candidate and prove to the world that you are an eligible and knowledgeable person for the job position. Additionally, opting for this course will increase your earning potential in the future. 
Skills Required From An Account Coordinator 
We have been stating from the beginning that to become a reputable and effective account coordinator, they must have excellent skills such as communication, soft skills, speaking skills, learning skills, and many more. But, few more skills are highly expected from an Account Coordinator to complete and face the day-to-day responsibilities and challenges. 
They must have a set of both hard and soft skills to achieve success in this job position and the skills are as follows:-
Communication Skills- This is the most common and important skill that are expected from an account coordinator. To solve and understand the problem of the clients the account coordinator must interact and listen carefully and effectively. The same is expected over the phone or by sending an email, the coordinator should make him or herself very clear of what they are trying to explain to the other party or the listener. 
Listening Skills- To communicate well and find out the solution the account coordinator must listen actively to what the problem is. They should put a keen interest while the other person is talking or explain what the problem is so that while solving the problem there is no miscommunication and delay to the solution. Account Coordinator Job Description Duties & Salary
Technical Skills- Account Coordinators frequently need to generate invoices, make spreadsheets, datasheets, print documents, send attachments, and many more to their clients or customers. The Account Coordinator must have some technical knowledge and skills to make the work processing smooth and faster. They should have the basic office skills, should know how to make an engaging presentation, make spreadsheets, update data, and billing software are some of the most demanded ones. 
Organizational Skills- An Account Coordinator must have organizational skills to run the department smoothly and use all the resources efficiently and effectively. This is because the coordinator needs to manage many tasks at once such as client account data, spreadsheets, profit and losses, schedule meetings, make phone calls, and maintain several calendars. Account Coordinator Job Description. 
Creative Thinking- An Account Coordinator must think in a creative way to make the department more productive and interesting. This is mostly needed during producing promotional material and helping to prepare for events set by the organization. 
Duties and Responsibilities of an Account Coordinator 
The duties of an account coordinator can be understood by the name tag itself. But, less than we know that, the job position needs to complete many other day-to-day responsibilities as well. Here are some of the duties and responsibilities of an Account Coordinator:-
An Account Coordinator needs to communicate and keep in touch with all of their clients to provide any product updates and technical support. They need to explain the new launches and what are the benefits of the products that are launching in the market.  
They need to address the clients with questions and solve any query that has been asked of them. 
An Account Coordinator needs to update the clients' database regularly. 
Very often an Account Coordinator needs to conduct thorough research on prospective clients, market trends, and the latest news related to the field. 
They should be updated with all in and out marketing or business environments. 
They need to make detailed reports as asked to them by the higher authorities. 
An Account Coordinator needs to manage budgets and report the profit and loss values to the managers. 
They need to create work schedules, attend a meeting, arrange meetings and plan for various projects that have been planned. Account Coordinator Job Description Duties & Salary
They need to help and coordinate with managers or the higher department during promotional events or any kind of events for the business. 
Salary of An Account Coordinator 
To become an account coordinator requires a lot of hard work and efficiency in the field. That is one of the reasons why they are well paid in the country from most of the companies. The average base salary of an Account Coordinator in the country is $41,970 per year for an entry-level position. Additionally, they also get an additional $10,000 commission per year from the company that they are working with. 
But, the average salary of an account coordinator will differ as per the company's location and state. Below is a salary chart of which state in the United States of America pays from highest to lowest:-
| | |
| --- | --- |
| Highest Paying Cities in the United States of America | Average Pay Per Year  |
| New York City  | $49,470 per year |
| Denver  | $45,450 per year |
| Memphis  | $44,180 per year |
| Chicago  | $42,835 per year |
| Columbus  | $42,825 per year |
| Austin  | $42,405 per year |
| Los Angeles  | $36,822 per year |
| Phoenix  | $35,525 per year |
In the above average salary chart, we can see that New York City is the highest paying city in the country for Account Coordinators. The above salary values are without the bonuses or any kind of extra rewards. 
Conclusion 
The job of an account coordinator is not at all easy; they need to work very hard to get into a great position at any organization. They need to have many skills and manage a long list of other tasks in the organization so that there is no harassment faced. The interested candidates willing to opt for such a field should start working hard and learn everything necessary related to the field. 
Frequently Asked Questions 
What is the most significant skill required to be an account coordinator?
Answer- The skills required mostly depend on which industry the applicant applies for or goes into. But, the most significant skill that is highly demanded from an entry-level account coordinator is good communication skills and good interpersonal skills. 
How much does an Account Coordinator in the United States of America make a year?
Answer- The average per year pay of an account coordinator in the country is $49,750 per year. But, the salary highly depends on the location of the company, how old the company is, the area of the company, and a few more criteria. 
What is the primary duty of an Account Coordinator?
Answer- As the name suggests 'Account' means that any person who is an account coordinator will have to deal with clients' accounts, tax returns, products, or any other marketing issues. 
What makes a successful Account Coordinator?
Answer- To be successful in the field the interested person must inherit all the skills required, be proactive, positive, and passionate about everything. They need to be top-skilled with good communication skills, soft skills, listening skills, presentation skills, management skills, and many more that will make you a successful account coordinator. 
What Are Account Coordinator Job Description, Duties & Salary?