Your interests may have been sparked by medicine and helping people as a student. You might be weighing your options if you're interested in a meaningful career change. Finding out if sonography is a good career choice is important.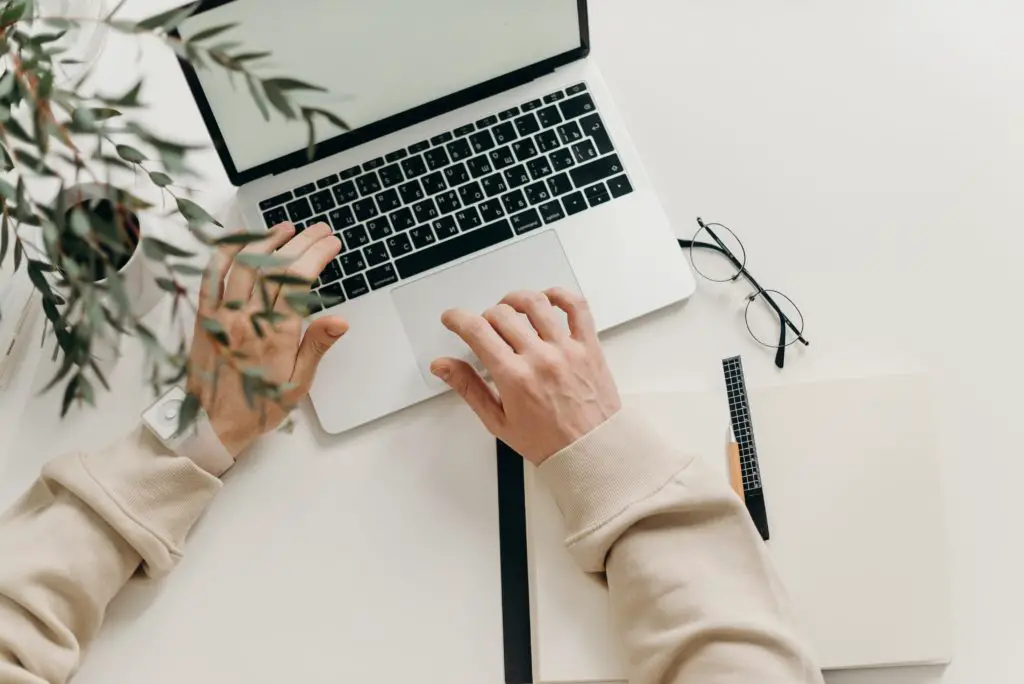 By reading this article about sonography careers, we hope that you will be able to make an informed decision about your career. Throughout the article, you will find numerous resources to assist in your sonography career search.
 In what way do medical sonographers perform their duties?
Despite having heard some details about the sonography profession, you may still have many questions. Transducers that transmit sound waves into the body allow a sonographer to characterize anatomy, physiology, and pathology. Afterward, they provide the physician with analysis and video so that he can make a diagnosis.
A physician who is experienced in diagnostic medicine could also specialize in different parts of the body. Further, though sonographers are required to know what they are scanning, they must also act discreetly so that doctors can make a diagnosis based on their analysis of the images.
Are there any prerequisites for becoming a sonogram technician?
Individuals have different paths to becoming sonographers. A sonographer has many options available to them. The following are some lengths of diagnostic medical sonography training programs:
A one-year certificate 
Associate degree with 2 years of coursework
Bachelor's degree with a 4-year program
You are encouraged to achieve ARDMS certification after completing a diagnostic medical sonography training program. A number of employers consider ARDMS credentials to be the gold standard and require them before hiring you. It is projected that the sonography profession will grow by 40% within the next decade. There you will discover more about what it is like to find work in sonography and learn more about its pros and cons.  
Do sonographers have to go through any particular education?
Students who wish to become sonographers must complete a one-year certificate program, a two-year associate's degree program, or a four-year bachelor's degree program in diagnostic medical sonography. Choosing a program that is accredited by CAAHEP will ensure you receive the education you need to become a sonographer. It takes concentration and commitment to study diagnostic medical sonography. Having other obligations like family, work, or other responsibilities can sometimes interfere with your sonography studies. If you want to complete your diagnostic medical program on time, then you need to plan ahead. Choosing a career in sonography depends on your preferences, and we hope that by reading this article you will be guided in making the right decision.
Pros and cons of sonography careers in diagnostic medical sonography sonography A Good Career
Although you are familiar with the field, you may still be wondering, "Is sonography a good career"? There has been an exponential rise in the demand for skilled and certified sonographers over the past few decades, making sonography one of the fastest-growing healthcare careers. As ultrasound technology continues to advance and patient demand for diagnostic ultrasound procedures grows, sonographers will continue to play a vital role in the healthcare ecosystem.
The sonography profession has been named the #5 Best Health Support Jobs in the United States by U.S. News and Money. According to the Bureau of Labor Statistics, diagnostic medical sonographers will see a 19.5% increase in employment over the next decade. Salary estimates for sonographers range between $72,510 and $86,700 annually. On average, a sonographer works 40 hours a week, although this may vary depending on your workplace. Working weekends and being on call are also possible requirements. The physical demands of being a sonographer include physically pushing a 50-pound ultrasound machine and using hands and arms to scan a number of patients throughout the day, which can become tiring or uncomfortable. It is because of this that sonographers should maintain good health. In spite of this, many sonographers say their profession is satisfying. 
Here we'll examine 12 of the most important reasons that make sonography a great career choice.
1. A wide range of job opportunities
The use of sonography in medicine helps diagnose and treat a variety of medical conditions. Sonography has a variety of specializations, including:
Pediatric: It is possible to specialize in the diagnosis of medical conditions in children with sonography.
Obstetrics and gynecology: Pregnant women can undergo ultrasounds of their babies and breast cancer can be detected with mammograms.
Cardiac: The aim of cardiac sonography is to diagnose problems related to the heart.
Vascular: Veins and arteries are imaged using high-frequency sound waves in vascular sonography.
Neurological: Medical imaging of the brain using sonography helps doctors diagnose neurological disorders.
2. The training process is relatively quick
As a sonographer you have several options, but the shortest one is to earn an associate degree, which takes two years to finish. Those who want a medical career but are not able to devote the number of years of schooling required to become a physician or other specialist should consider this option. The career plan can also be economical since you can take out a smaller amount of student loans and pay them off sooner than if you opted for a longer degree program.
3. Collaborate with medical professionals and patients
The sonographer assists physicians with their imaging needs and converses with patients about sonograms while working with them. Sonographers who interact with doctors, nurses, and other specialists during their shift could be well satisfied with their careers. A sonography career can be fulfilling due to its interaction with patients and the opportunity to make a positive impact on patients' lives through diagnosis.
4. A fair salary
Based on Indeed Salaries, ultrasound technicians earn an average of $37,590 per year on average, although the figures are updated on a regular basis. Nevertheless, sonographers with specialized work can earn more than the base salary. A doctor who specializes in echocardiography can make $94,709 per year – a figure that is revised frequently.
5. Prospects for employment
12% is projected to be the job growth rate for sonographers, which means there are more jobs available for sonographers than ever before. Obtaining sonography training increases your chances of finding employment. The likelihood of job growth also contributes to job stability, which is an important consideration when launching a career. Securing a stable job allows you to weather economic downturns more easily.
6. Employers with a wide range of options
Diagnostic laboratories and large hospitals are among the places in which sonographers can work. Not only does this profession allow you to work in different settings, but also jobs can be found in small towns as well as large cities depending on your preferences. Taking advantage of this flexibility will help you find which workplace is best for your lifestyle.
Also available is the opportunity to travel and work while performing sonography. Discovering what kind of atmosphere you enjoy working in can be a great learning experience. Besides keeping your job more interesting, you will have a lot more satisfaction.
7. Flexibility in scheduling
In addition to working a flexible schedule, sonography positions offer other benefits. There are some opportunities for overtime for ultrasound technicians working a typical 40-hour week. There are work settings that offer the possibility of more flexibility, which can help you achieve more work-life balance.
8. The possibility of finding new jobs
Since there are many adjacent career paths one can take, sonographers can find great satisfaction in their work. Examples include:
Manager or director: Experienced sonographers can become managers or directors of ultrasound departments at hospitals and medical practices.
Training: Your passion for sonography may make you want to share this with others. A career in sonography training at a college would be an excellent choice.
Systems administration: As a crossover between information technology and sonography, you could assist hospitals with archiving images.
9. Good benefits
Sonography and other health care professions provide good benefits packages to help you keep a better work-life balance, including medical/dental insurance, life insurance, and paid holidays.
10. Technology
New advances in diagnostic imaging impact the technology used by sonographers to create images. The use of cutting-edge imaging equipment will bring sonographers benefits, but they can also remain on their toes in terms of new technology as it becomes available.
11. Be of service to others
Diagnoses from sonographers can assist patients in getting the medical care that they require. Those who are interested in using their careers to improve the lives of others will find sonography a rewarding career path. Sonographers could produce images that show a lump on a patient's breast during a mammogram, for example. These images might help doctors narrow down the diagnosis. Diagnostic imaging technology can be used for cancer treatment and tumor treatment.
12. Continuing education opportunities
As sonographers, we need to ensure that we stay up-to-date on the latest technologies and best practices within our field. In addition to bringing new and satisfying challenges, continued education also leads to growth in the areas of personal and professional development and earning potential. Some ways in which sonographers can enhance their skills include:
Certifications: As a sonography candidate, you can become certified in fields like neuropathic sonography to enhance your career opportunities and stand out among competitors.
Bachelor's degree: You can earn a bachelor's degree in diagnostic medicine or a related field after you earn your associate degree in sonography.
Master's degree: Your current sonography experience may be used for a master's degree in public health or health advocacy, or you may pursue a master's degree in sonography.
FAQ's 
Q1. How do you decide if sonography is the right career for you?
Sonography has been ranked as the #5 Best Health Support Job by U.S. News and Money. Diagnostic medical sonographers are projected to increase their employment by 19.5% over the next decade, according to the Bureau of Labor Statistics. Nonetheless, a number of sonographers report that their profession gives them great satisfaction.
Q2. In what ways does ultrasound differ from sonography?
What Are The Differences Between Ultrasound And Sonography? The goal of sonography is to produce images of the internal organs of the body by using noise waves. Ultrasound is another name for sonography. The ultrasound as a diagnostic imaging technique is second only to the X-ray test.
Q3. Does becoming a sonographer require a lot of effort?
Getting into a practical school requires students to pass difficult anatomy and physiology courses, mathematics, and physical science classes. It is also necessary to undergo a full-time clinical training program, involving stressful conditions and lengthy procedures.
Q4. Is sonography a stressful process?
The lowest stress job rated was diagnostic medical sonography. The position involves using medical imaging equipment like ultrasound machines. Among the least stressful jobs, a compliance officer was ranked second with a median annual salary of $65,640 and a responsibility of making sure coworkers follow laws and regulations.
Q5. How much do sonographers earn compared to nurses?
The average ultrasound tech in a hospital earned $66,390 per year, lower than nurses. The average annual salary of a physician's assistant is $66,900, a higher figure than that of a registered nurse.
Q6. What's better, sonography or nursing?
In contrast, nursing degrees tend to offer more overall job opportunities than sonography degrees, as well as more focus on direct patient care, more specialization opportunities and a predictable path for advancement.
Q7. Are sonographers required to have good math skills?
It is often necessary to have a strong mathematical and scientific background in sonography and ultrasound, as it is with other medical specialties. High school students who wish to apply for admission into an ultrasound tech program must have completed algebra, calculus, biology, and chemistry as part of their high school education.
Q8. Is it possible for sonographers to have tattoos?
Although tattoos are becoming more popular, they are still unsuitable for professional settings, especially healthcare settings. As part of their clinical experience, the ultrasound student will have to cover up their tattoos.
Q9. Who decides what color scrubs sonographers wear?
Breast Imaging and Diagnostic Imaging approved uniforms include: 
Scrubs: royal blue, navy, dark purple, or rose (BI only). 
Suit: scrub tops MUST match printed lab coats. 
Q10. What is the starting salary for sonographers?
A sonographer starts out at an average salary of $52,770*. An ultrasound technician's earnings can vary depending on many factors. A sonographer's salary is generally higher than that of similar healthcare professionals, and they also have a possibility of increasing it.
Q11. Does the sonographer receive any benefits?
In addition to the salary of a sonographer, most employers offer a full benefits package, while some benefits are partially funded by them. A typical employer-sponsored benefits package includes paid sick leave and vacation time, disability insurance and life insurance, and continuing education.
Q12. What are the risks associated with sonography for babies?
When your healthcare provider uses ultrasound, your baby, and you are safe. The reason ultrasound is safer than X-rays is that sound waves are used instead of radiation. The use of ultrasound has been around for more than 30 years, and there has not been any harm detected.
Conclusion
You can make a positive impact on patients' lives with the sonography profession. Sonography is challenging, rewarding, and exciting. Compared to potentially harmful imaging techniques that employ radiation, sonography provides a safer alternative. Sonography, therefore, provides more employment opportunities than most other medical fields. Sonography jobs are expected to increase 23 percent through 2026, according to the Bureau of Labor Statistics. Some 15,600 jobs are expected to be added. Those who become certified may be in the best position to get a job.
When considering your career, you might consider sonography if you want these aspects. Plus, if    you choose sonography there is a chance it can lead to other career opportunities as well. Sonography is not a boring job you get to work with the latest technology and innovation instead of sitting behind a desk all day. With all that being said we can conclude that a sonography career is a good choice if you are interested in the medical field.          

Is sonography A Good Career?