Return to Vendor or RTV is a job where the associate RTV is concerned with handling the reverse return of products that are returned by the customer, that is to say, after a product has been delivered to the customer, and he/she puts forward a return request. Continue reading if you wish to know more about this job. Let's Know 'Vendor Return Job Description and Salary and How to Become One'.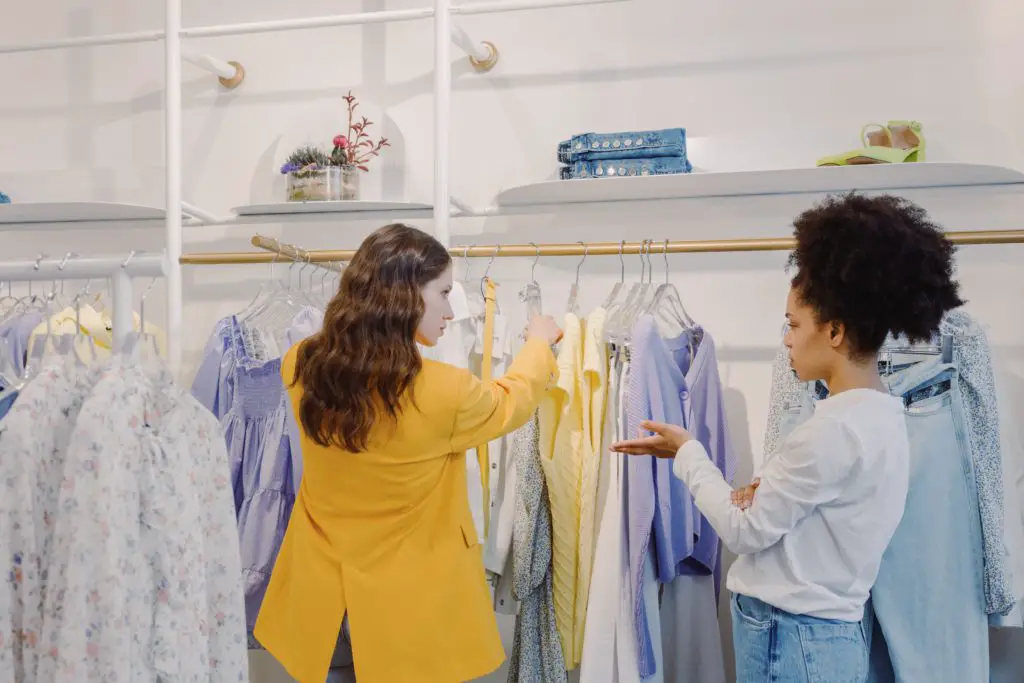 Vendor Return Job Description
The job of an RTV operates in tandem with retail companies like Amazon, Walmart, etc. Mentioned below is the job description of a Return to Vendor associate.
Must have one year or more experience in a corporate setup working on operating systems like Linux/ Windows or any other recognized operating system. 
A career in the manufacturing or warehousing department spanning more than or equivalent to 2 years.
Must have a high school degree or any diploma degree equivalent to it.
Must know how to work with MS office suite, which comprises applications like MS Excel, MS Word, Outlook, etc.
Have an adept knowledge of handling customer or vendor return materials with more than one year of experience.
Return To Vendor Associate Duties
After a customer or user buys a product or merchandise from a retailer or a vendor and they want to return the product, they can easily do so. Here the Return to Vendor associate acts as a mediator between the customer and the retailer to make sure that the reverse logistics process is carried out smoothly and in time so that the retailer or the vendor does not have any complaints. 
To ensure that everything goes as planned, these associates have to get in touch with external or internal sources to catalyze the process. To get their work done, they also need to maintain cordial relations with various vendors and retailers accordingly to make sure that all the regulations and guidelines are being met and the operation is being carried out smoothly. 
Salary Structure of Vendor Returns 
The table below lists the estimated salary received by the employees serving at the various positions in the Return to Vendor department: 
| | |
| --- | --- |
| Job Position  | Salary  |
| Team Member- Stocking  | $34,000 – $49,000 annually |
| RTV Specialist, Reverse Logistics M-F  | $27,000 – $38,000 annually |
| Team Member- Back End  | $35,000 – $50,000 annually |
| Overnight Operations Associate  | $28,000 – $38,000 annually |
| Support Specialist  | $28,000 – $36,000 annually |
| Buying Assistant  | $31,000 – $41,000 annually |
| Receiver | $34,000 – $45,000 annually |
| Inbound Compliance Associate  | $34,000 – $46,000 annually |
| Receiving Team Member  | $37,000 – $51,000 annually |
| Receiver Stocker  | $32,000 – $45,000 annually |
| Ship/ Receiving Clerk  | $26,000 – $34,000 annually |
| Planner ELC  | $56,000 – $75,000 annually |
| Support Specialist  | $26,000 – $36,000 annually |
Requirements for an RTV Associate 
RTV associates are chosen by the concerned companies very carefully because the associate they choose has to engage with various sellers, vendors, and users and so has to be good at engaging their clients. 
Given below are some of the key points and aspects that an individual is judged upon before he/she is finalized for the job.
They need to have analytical thinking to recognize the pattern in which products are returned and what are the problems that arise constantly. 
They need to have an adequate problem-solving capacity to solve the various problems that may arise either on the customer's or the seller's side.
They need to be familiar with equipment like reach trucks, electric pallet jacks, forklifts, etc., so that they can unload the shipments sent to the warehouses and keep them at their designated place. 
Good interpersonal skills so that they can engage and interact with customers and vendors skillfully.
They have to be adept at meeting all the targets and deadlines set for them and should be in a regular interface with technology so that they can use the machinery present in warehouses and inventories.
Although the job description says that candidates with a class 12 degree are eligible to apply for the job, employers generally prefer a candidate with a Bachelor's Degree. 
How To Become an RTV Associate?
Follow the steps given below to apply for the position of an RTV associate:
Step 1: Carry out extensive research on the companies that hire RTV associates. Read up on their work environment and work culture.
Step 2: Shortlist a few companies that you like and go to their job application menu, which you will find easily on the website.
Step 3: The application window that opens up requires you to fill in your details and other educational qualifications. 
Step 4: They ask you for your consent and questions on a few topics, for instance, if you are okay to undergo a drug screening process or are legally eligible to work in the US. 
Step 5: You are also asked what time of the day you are available to work; for all seven days of the week, followed by your previous work experience and references. 
Step 6: There is an area called the special qualification area which asks you about the machinery you are used to working on.
Step 7: Sign on the disclaimer and submit your application.
Step 8: After you have applied, the company examines the questionnaire submitted and contacts you if they find you suitable for the position.
Step 9: An interview will be scheduled, and if you manage to satisfy the interviewer with your answers, then you will get the job.
Conclusion
What is to be noted is that a Vendor Return Associate does not require any specific educational qualification, so you need not worry about the education part because here it's your experience that holds more weightage, and that is what matters to the interviewer. The job requires you to be confident and speak with conviction and know the technicalities of working in a reverse logistics environment.
Frequently Asked Questions
Does an RTV Associate have the same job as a back-end team member? 
No, RTV associates deal with customers and clients mainly because they are the first line of communication in the whole process.
Can I apply for the vendor returns job if I don't have enough experience?
No, the main thing that employers look for in a vendor returns associate's position is their experience because if you are experienced enough, you will have a decent knowledge about the function of the machinery.
Vendor Return Job Description and Salary and How to Become One?